Over the past 7 years, Chevrolet has been a producing 69 specially developed Camaro racing cars at its factory. Known as COPO Camaros, these rare machines have crossed the auction block for charity, raising nearly US$2 million for a variety of important causes.
And if 552 units since 2012 is not rare enough, there will also be a 2020 COPO Camaro John Force Edition, bringing together the legacies of Chevrolet's factory racing car and John Force, the 16-time NHRA (the US National Hot Rod Association) champion driver.
The distinctively styled, supercharged racing car, which can deliver low elapsed times on the drag strip, will be auctioned by Chevrolet in January with the proceeds going to DonorsChoose.org. It carries a unique "2020COPO-FORCE" identification plaque and is considered a unique build in the COPO Camaro range – not part of the annual production run of 69 COPO Camaro racing cars.
"This is a great-looking COPO Camaro, and I enjoyed helping design this car," said John Force. "The COPO Camaro is already a formidable car, and hard to beat on the track. But this one is even more special, as it will help support a cause I firmly believe in."
"John Force is one of the most legendary drag racers in history – and his legend started with Chevrolet," said Jim Campbell, GM U.S. Vice-President of Performance and Motorsports. "We are proud to partner with him on this one-of-a-kind COPO Camaro and are excited to see what it will do on the auction block for charity."
Additionally, a black-and-silver paint scheme inspired by the John Force Edition is an available option on 2020 COPO Camaros. In fact, there are more colour choices than ever for the 69 buyers. Along with the John Force colour scheme and 4 production colours (red has been the most popular so far), there are seven heritage colours from the 1969 Camaro colour palette: Hugger Orange, Butternut Yellow, Frost Green Poly, Olympic Gold Poly, Garnet Red, Fathom Green Poly and Azure Turquoise Poly.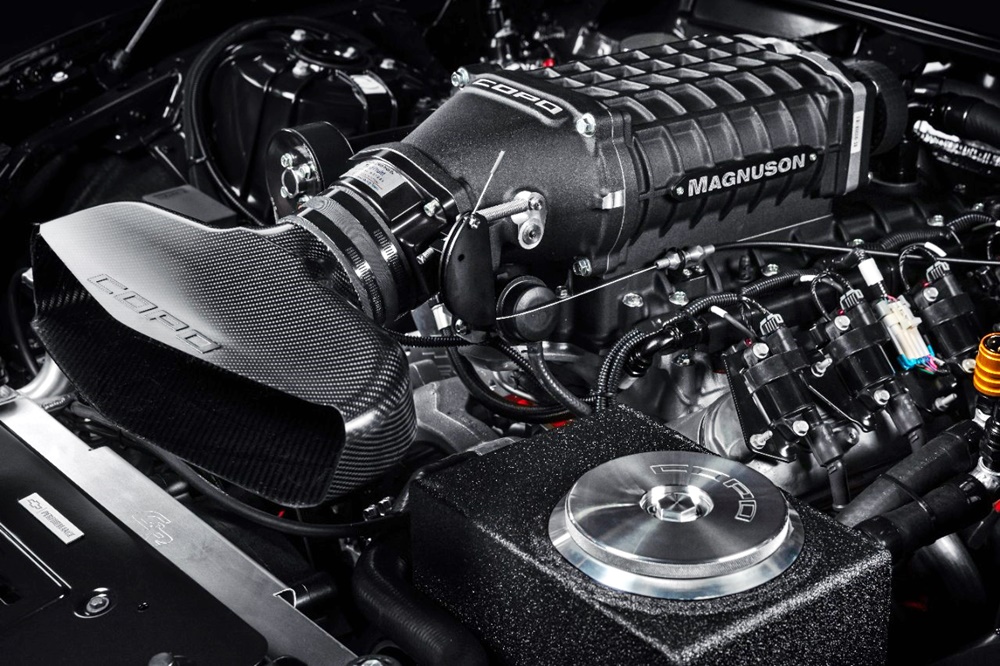 The 2020 COPO Camaro's available engine line-up includes a revised version of the supercharged, LSX-based 350 engine, featuring a 2.65-litre Magnuson supercharger and all-new LSX-SC cylinder heads, as well as an LSX-based naturally-aspirated 427 engine.
Also available is the Racer's Package, which includes a carbonfibre air inlet, dual batteries, weight box, parachute and a quick-change coupling (with the supercharged engine).
While most of the COPO Camaros sold are in the USA, Chevrolet says there are units in Canada, Sweden and Germany too. Many are not just sitting still as collector's items as the owners have won 36 NHRA events to date.
History of the COPO Camaro
While Chevrolet began building COPO Camaros from 2012, the history of this special version actually goes back to 1969 when dealers used Chevy's special-order system that enabled them to create high-performance vehicles not available elsewhere. It was a sort of loophole to get around the limitations GM placed on Chevy's performance vehicles.
Instead of placing an order for Camaros using the Regular Production Option sheet, dealers found they could order using the Central Office Purchase Order (which is what 'COPO' means) that was usually used for making changes to vehicles sold to municipalities such as special paint or truck equipment. The dealers instead used it to equip the Camaro with the all-aluminium ZL1 427 racing engine.
In 2011, Chevrolet created a COPO concept car and response was so positive from enthusiasts that the company was willing to produce limited numbers, choosing 69 which was the year the first COPO Camaros appeared. The plan was to offer the cars for a few years but demand remained high so production has continued to this day. However, unlike the early versions, the factory-built ones are not street legal. It is in fact the first purpose-built racing car offered by Chevrolet and the fastest Camaro to come out of the factory.