Back in the 1960s, a group of Ferrari directors and engineers left the company to start a new one known as Automobili Turismo e Sport (ATS) with the aim of being a rival in F1 as well as on the street. The attempt didn't go well and the company had to close down in 1964 after producing just 12 cars. However, over 50 years later, ATS has been revived and true to its heritage and to its roots, its Corsa division has made a comeback on racing tracks with a new and in-house developed car: the RR Turbo.
ATS Corsa has followed the principles of knowledge, power and strength to create its own brand new car. Essential and for track use, the RR Turbo is dedicated to all those drivers and teams that are looking for top performance figures in a car with an accessible price but equipped with premium parts.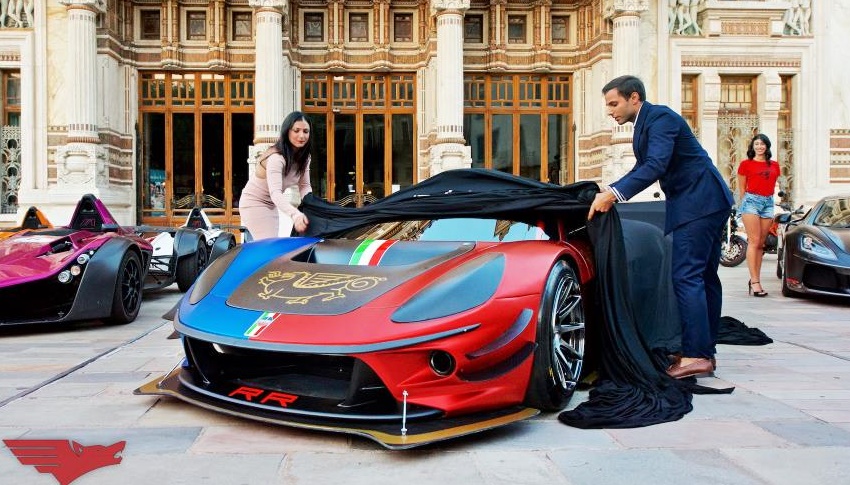 Customers will benefit from ATS-Sicom carbo-ceramic discs with lightweight monoblock calipers, double wishbone pushrod suspensions with electronic Tractive shocks absorbers adjustable from inside the cockpit via a touchscreen display, Michelin tyres, AIM dash logger, electro hydraulic transmission with paddle shifters and a tablet console linked to the in-car cameras able to record and live-stream track sessions.
A typical Italian GT
Developed entirely by the ATS Automobili's Design & Engineering department, the RR Turbo immediately sets itself aside, thanks to the beauty of its fluid and original lines, typical of the best Italian GT and for the attention to detail, responding to the values of Italian tradition and therefore of ATS Automobili.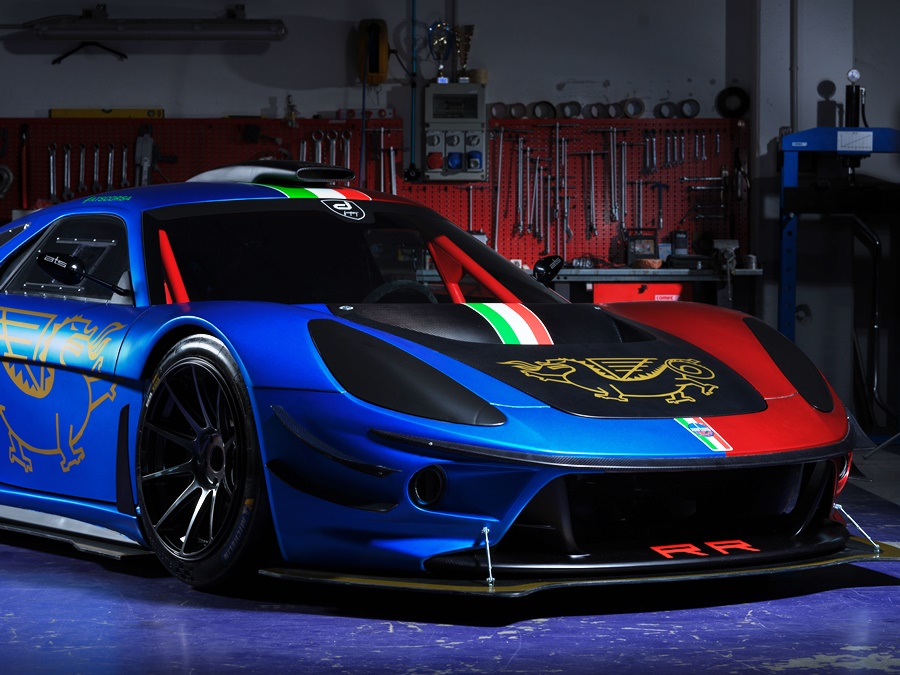 The RR Turbo is a track weapon with credible numbers: 600 bhp; 780 kgs;  1.3 kgs/bhp power-to-weight-ratio. The RR Turbo has been engineered around a chromium molybdenum spaceframe chassis weighing only 40 kgs (without roll-bar) and the first of its kind to blend the most race-proven technology with the revolutionary concept of the monocoque.
The chassis tubing is welded to form a central tub-core which is paired with the FIA homologated roll-cage, giving high torsional rigidity and reaching the maximum levels of safety. Such a construction also allows to have a spacious and comfortable cockpit, providing more than enough room for taller individuals.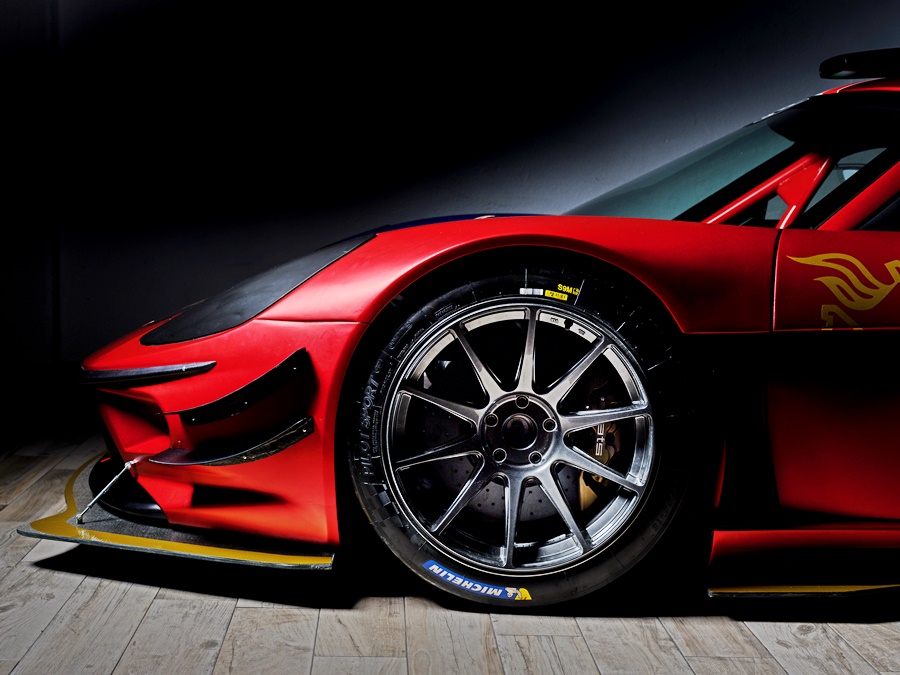 The RR Turbo hides under its bodywork an unexpected layout for a GT. As a matter of fact, just like in sports prototype and Formula cars, the engine and the gearbox are linked together by a monoblock bellhousing which acts as a support for the suspensions, dampers, wing mount and exhaust.

2-litre turbo engine from Honda
The heart of the RR Turbo is a Honda-supplied turbocharged 2-litre 4-cylinder engine. Developed by ATS Corsa with a closed-deck construction, it is equipped with forged pistons, head with bespoke intake and exhaust manifolds and Garret turbocharger. Managed by an Hondata ECU, the RR Turbo's output reaches 600 bhp at 8,500 rpm and torque peaks at 530 Nm between 4,000 to 7,000rpm. Power delivery to the wheels is through a 6-speed 3MO FTX sequential transmission with limited slip differential.
The standard braking system is characterized by 4-piston Brembo calipers with steel discs but for those wanting more stopping power, there are also ultralight ATS-Sicom monoblock calipers paired with 350 mm carbo-ceramic discs front and rear.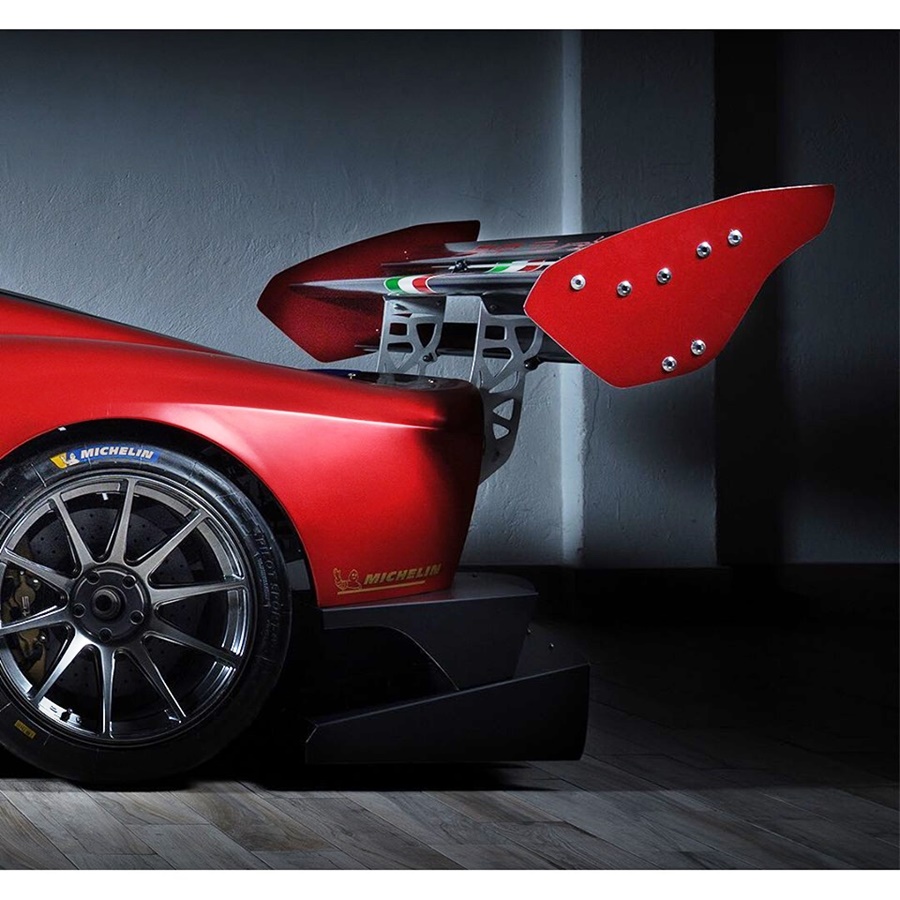 ATS Corsa's goal is to offer a competitive machine suitable from week-end track days to professional racing. The RR Turbo has been developed to be a multi-purpose racing car able to offer top-level performance in the vast majority of FIA events in all of Europe. It is priced from 110,000 euros (about RM504,000) for the basic car and first deliveries are expected to start in early 2020.