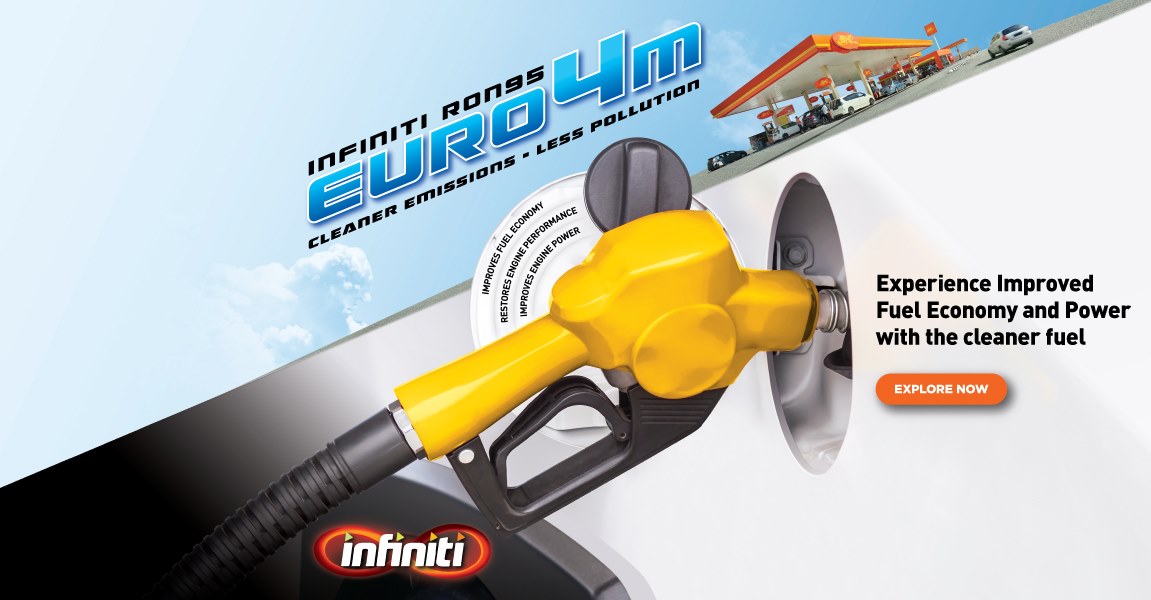 A year ago, the Toyota GAZOO RACING team won the Safari Rally Kenya, the Japanese carmaker's  first on the gruelling African event since Yoshio Fujimoto/Arne Hertz won the 43rd Safari in 1995 in a Toyota Celica Turbo 4WD.
This year, doing even better than the 1-2 finish in the 2021 event, TOYOTA GAZOO Racing made a remarkable clean sweep of the top 4 positions with the GR YARIS Rally1 car. Elfyn Evans and Takamoto Katsuta joined winner Kalle Rovanpera on the podium, with Sebastien Ogier (last year's winner) in fourth. The next best-placed car finished 8½ minutes behind the Toyota quartet.
It was also a landmark 10th victory for Toyota on the famous African event, and the first time it has achieved a 1-2-3-4 finish in the WRC since the very same rally in 1993. Only once has any other manufacturer achieved the same feat in the championship in nearly three decades since.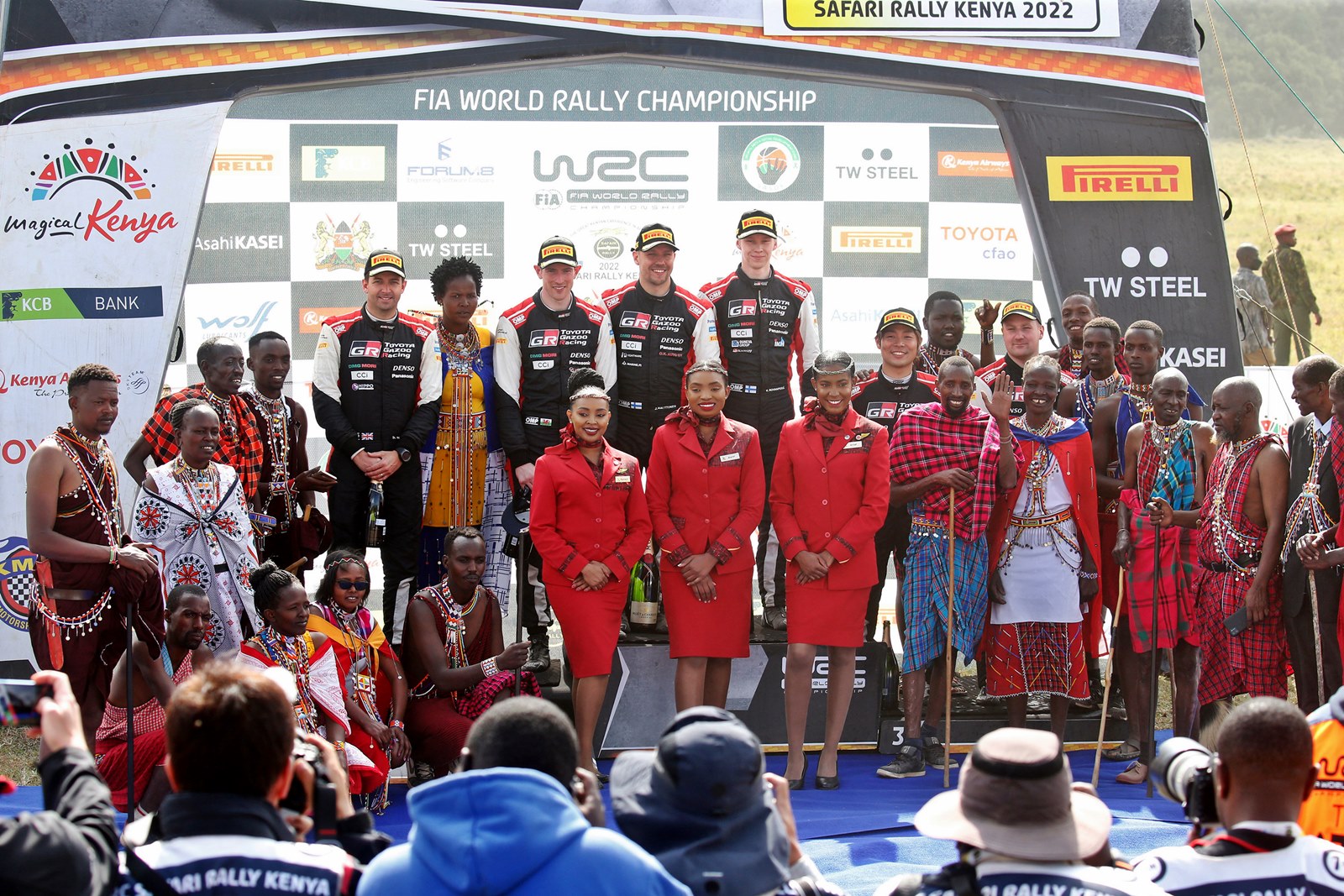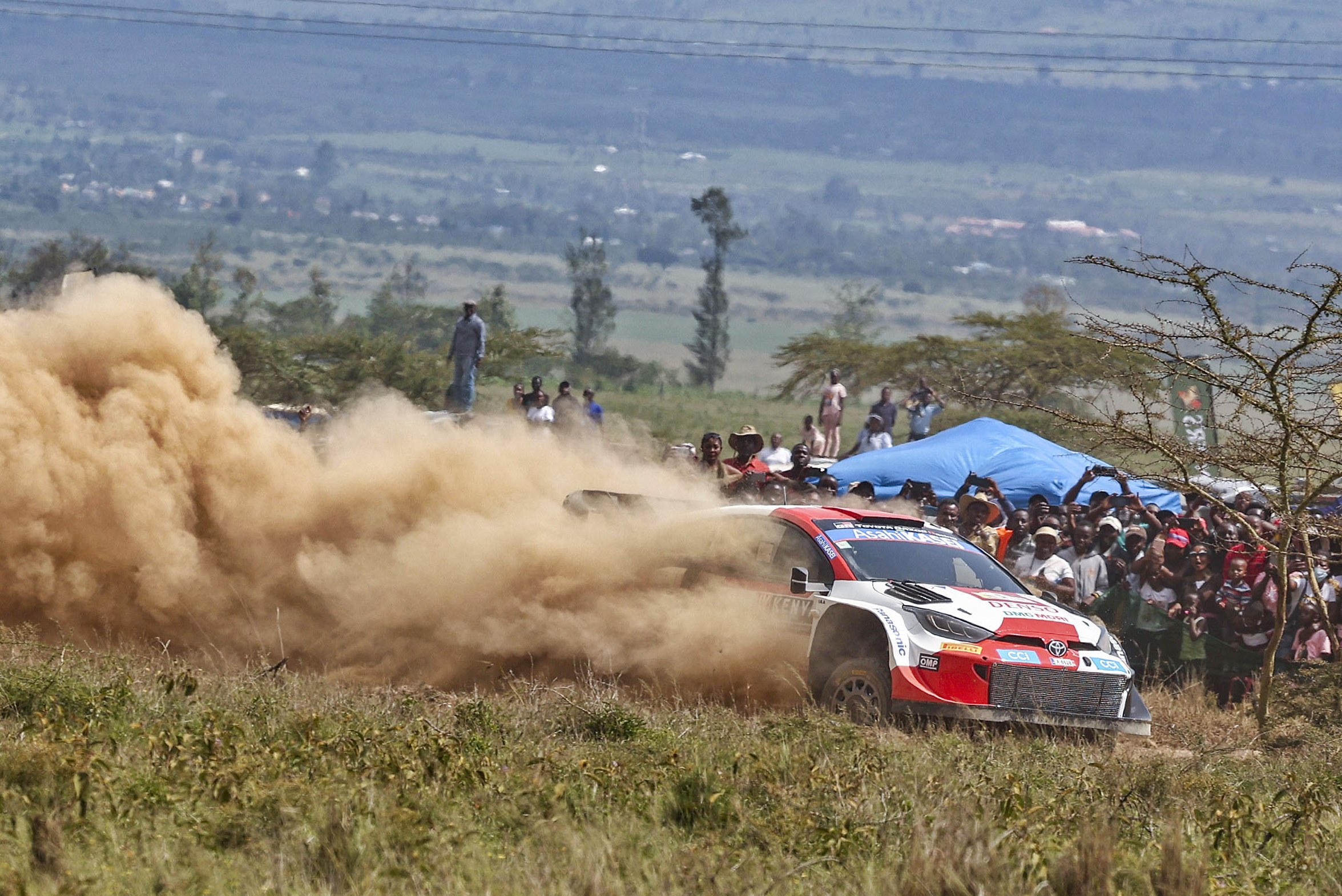 In its second running since returning to the WRC calendar last year, the Safari delivered even tougher conditions, including deep 'fesh-fesh' sand on Friday and wet and muddy surfaces on Saturday in addition to the ever-present rocks and stones. It was by far the hardest challenge yet for the new generation of hybrid-powered Rally1 cars.
Rovanpera had an early scare when he ran wide on the very first corner on Thursday's opening super special in Nairobi and knocked a tyre off its rim. But he and co-driver Jonne Halttunen ran faultlessly thereafter on the way to their fourth victory in 6 rounds, increasing their championship lead to 65 points.
Rovanpera actually never expected to win this rally. He arrived in Kenya with a commanding points lead and played down his glory hopes, instead starting with the mindset that any points from the championship's roughest encounter would be a bonus. And despite feeling unwell, he strengthened his position on Saturday and thrived in waterlogged conditions as downpours derailed many of his rivals' hopes. The sizeable 40.3-second margin he carried into Sunday's finale was extended further by another 2 fastest times and the youngster ended the tough 4-day event in the lead of the Yaris quartet.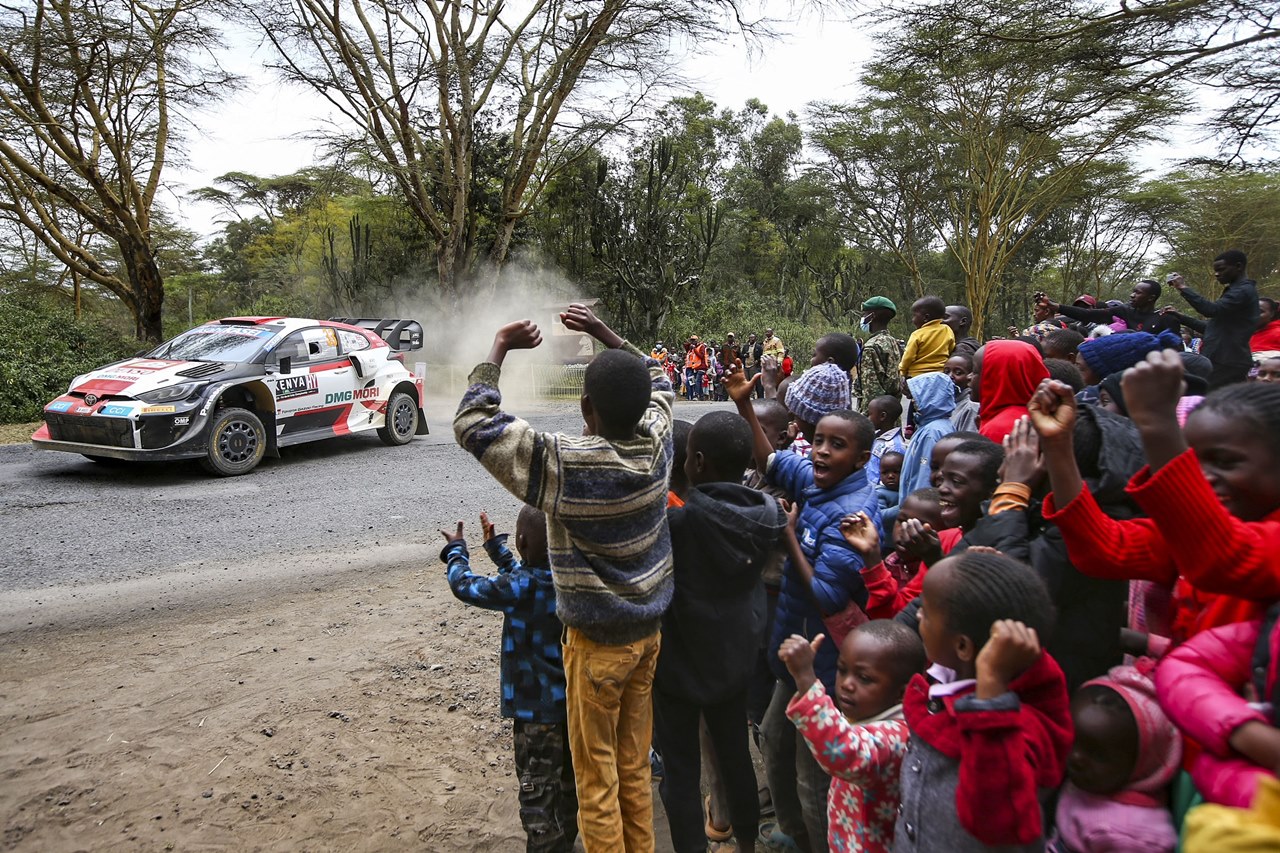 Evans and his co-driver Scott Martin also performed superbly and ran their team-mates close for the victory, remaining within 20 seconds of the lead until the rain hit on Saturday afternoon. They finished up 52.8 seconds away as they scored their second podium of the season.
Ogier, the 2021 event winner, led for most of Friday in the defence of his crown until he had to stop and change a tyre on the day's final stage, losing over 2 minutes. He and co-driver Benjamin Veillas fought back to fourth overall and, with their team-mates focused on reaching their finish, set the third-fastest time in the rally-ending Power Stage to add to the team's points haul from the weekend. Its Manufacturers' championship lead has increased to 62 points.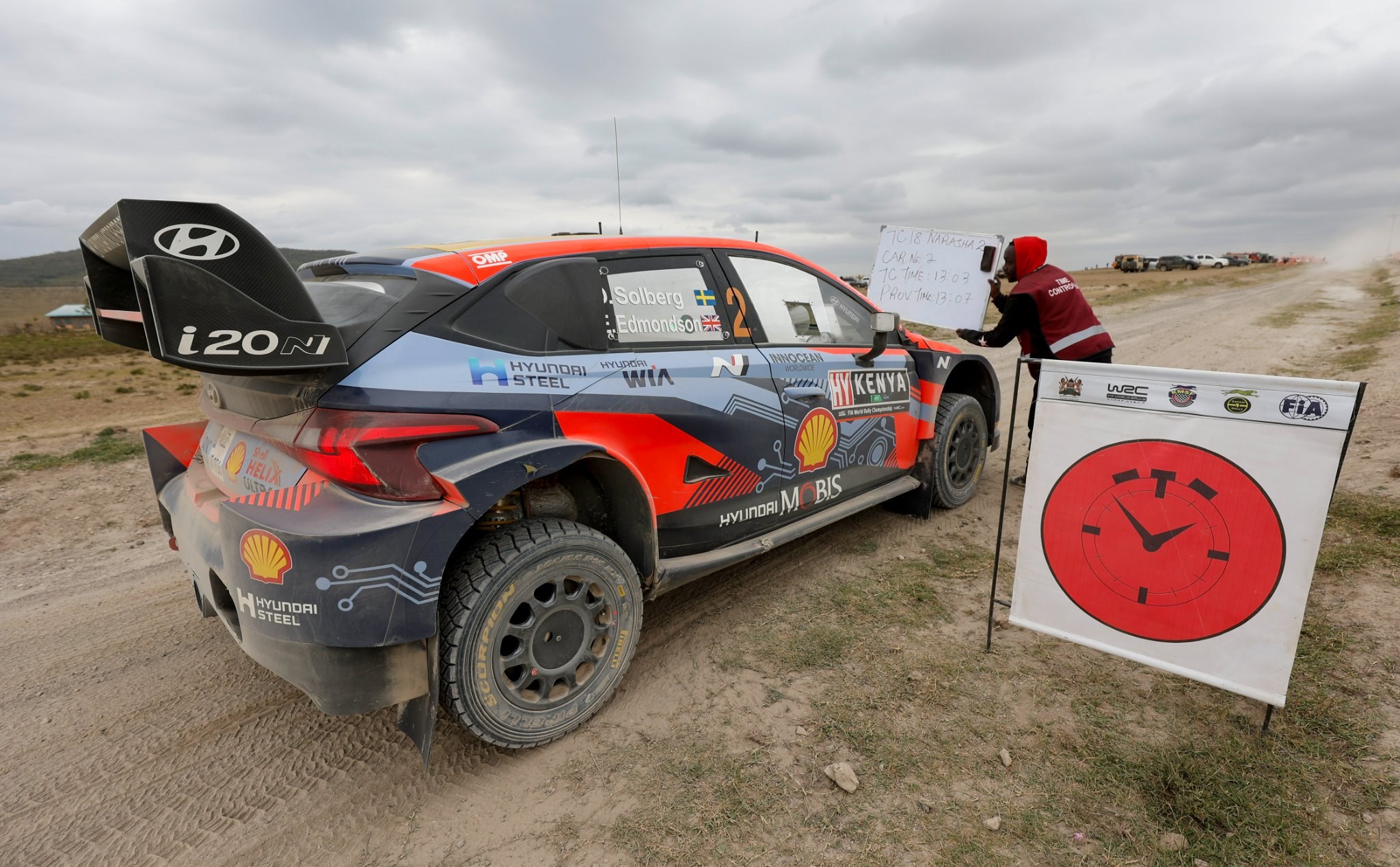 The hotly-anticipated battle with compatriot Sebastien Loeb never materialised either, as the 9-time world champion retired his M-Sport Ford Puma with engine problems on Friday. Nevertheless, Ogier was able to bring home more solid points for Toyota during his part-time campaign.
Hyundai Motorsport's Thierry Neuville was over 10 minutes behind in fifth overall, despite incurring a 10-minute penalty when he crashed into a tree and failed to finish Saturday's Sleeping Warrior finale. It was a weekend to forget for the Korean manufacturer, with Estonian Ott Tanak's i20 N also sidelined by a broken propshaft on the penultimate leg and retiring for a second time with power steering failure on Sunday.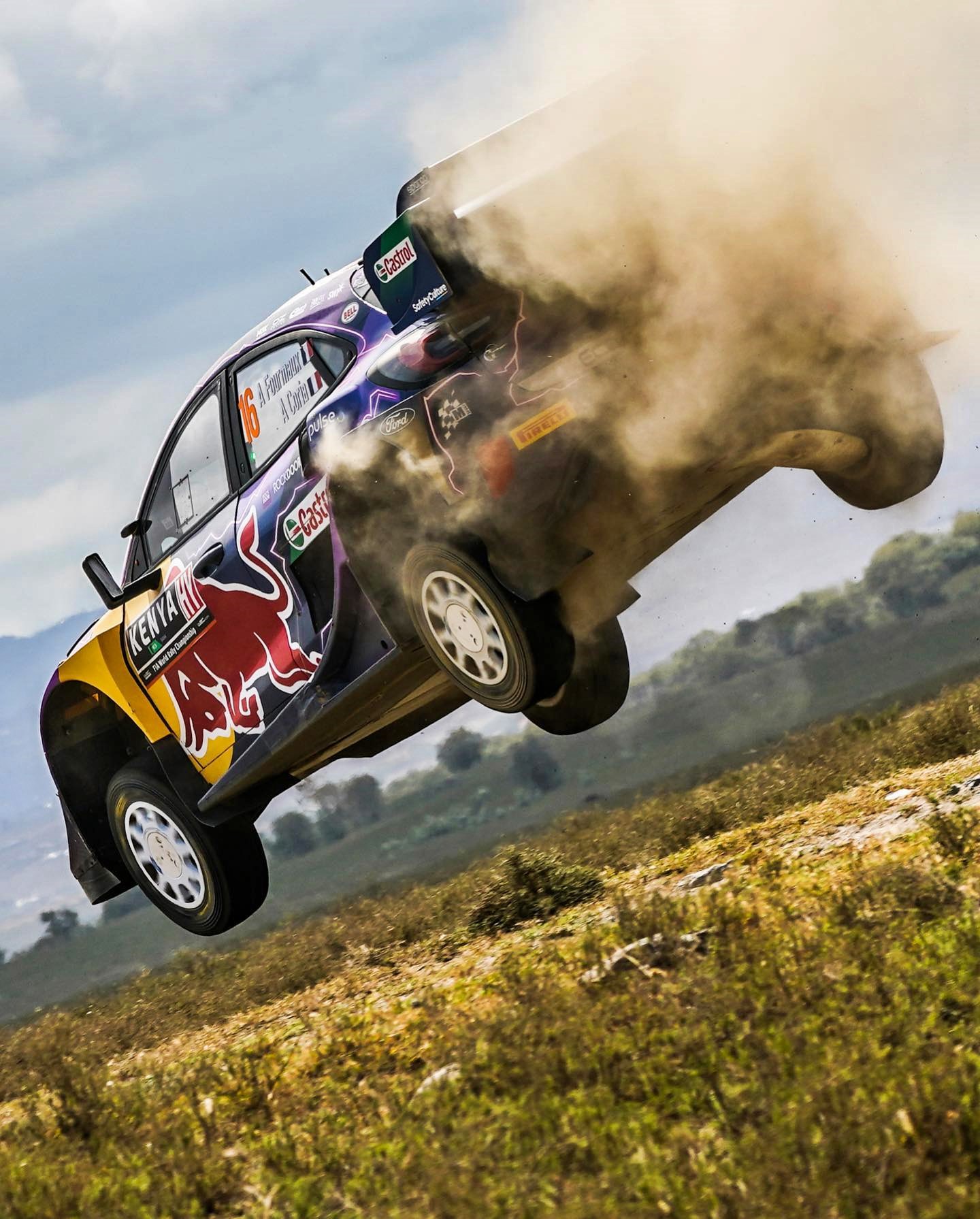 Craig Breen restarted after his early bath on Friday and ended as M-Sport Ford's leading driver in sixth overall despite nursing suspension problems. Breen gained a position when Oliver Solberg stopped in the middle of the road with an air filter full of dust, causing the cancellation of Sunday's opener. The young Swede eventually got going again but was plagued by a mechanical issue in the closing speed tests and dropped to 10th.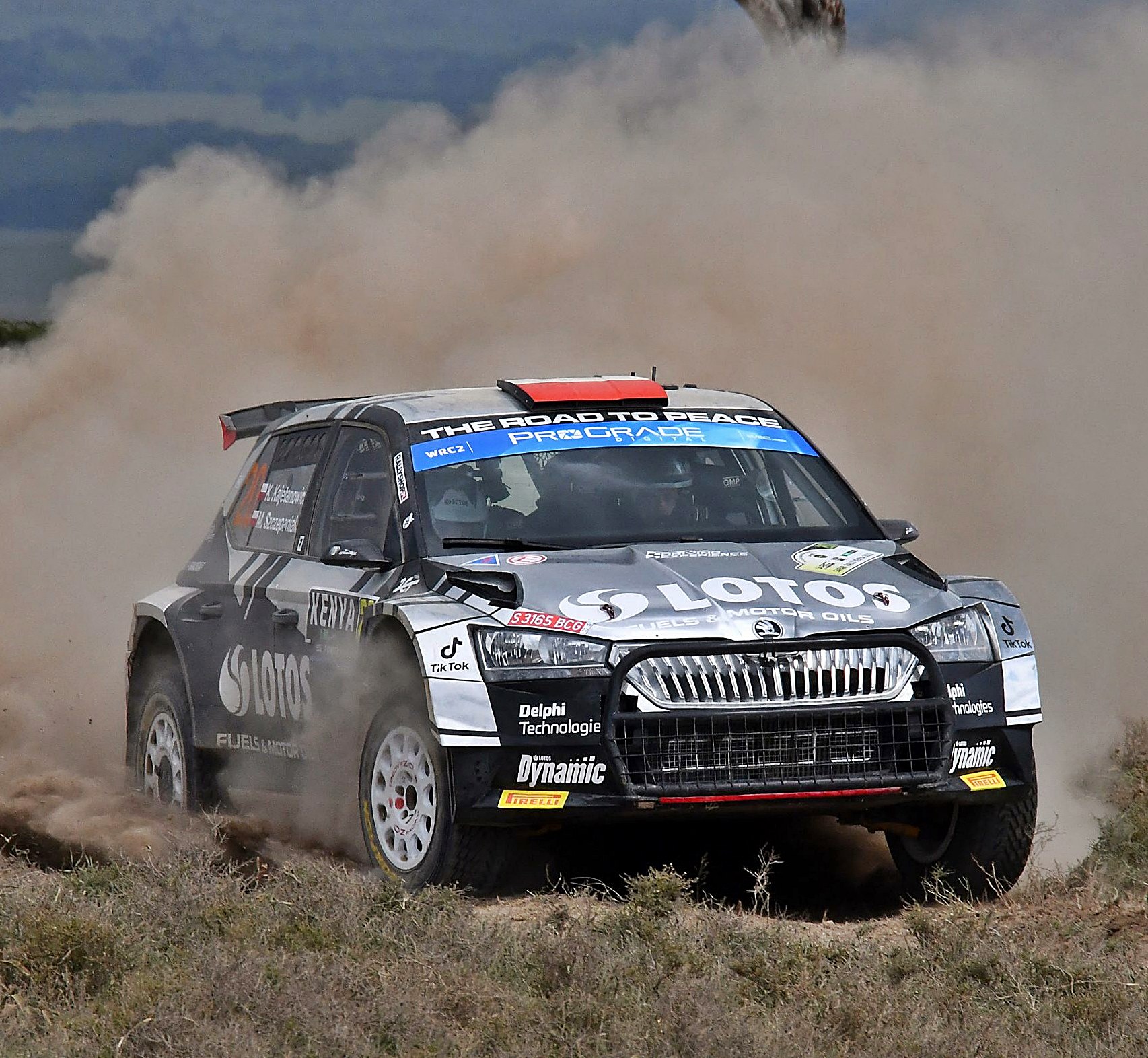 Competing in Africa for the first time, and having led from start to finish in a Skoda Fabia Rally2, Kajetan Kajetanowicz won the WRC2 class by the massive margin and topped off a perfect weekend by scoring maximum bonus points in the rally-closing Wolf Power Stage. He leapt from fifth in the standings to lead by 5 points after six of 13 rounds.
RESULTS (TOP TEN)
1. Kalle Rovanpera/Jonne Halttunen (Toyota GR YARIS Rally1) 3:40:24.9 secs
2. Elfyn Evans/Scott Martin (Toyota GR YARIS Rally1) +52.8 secs
3. Takamoto Katsuta/Aaron Johnston (Toyota GR YARIS Rally1) +1 min 42.7 secs
4. Sebastien Ogier/Benjamin Veillas (Toyota GR YARIS Rally1) +2 mins 10.3 secs
5. Thierry Neuville/Martijn Wydaeghe (Hyundai i20 N Rally1) +10 mins 40.9 secs
6. Craig Breen/Paul Nagle (Ford Puma Rally1) +23 mins 27.9 secs
7. Jourdan Serderidis/Frederic Miclotte (Ford Puma Rally1) +30 mins 16.5 secs
8. Sebastien Loeb/Isabelle Galmiche (Ford Puma Rally1) +32 mins 12.6 secs
9. Kajetan Kajetanowicz/Maciej Szczepaniak (Skoda Fabia Rally2 evo) +35 mins 37.6 secs
10. Oliver Solberg/Elliott Edmondson (Hyundai i20 N Rally1) +37 mins 36.6 secs