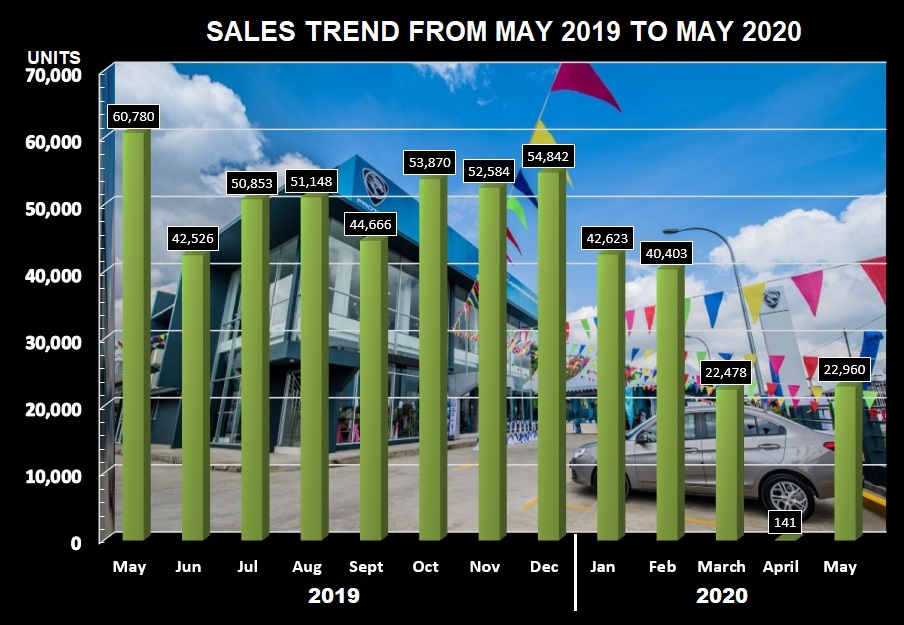 Note: Some companies are reporting on a quarterly basis so the Total volumes for April and May are not finalised.
Source: Malaysian Automotive Association.
♦ After the unprecedented fall in sales for April due to the shutdown of all operations, new vehicle sales rose as activities were allowed to resume in May. However, the JPJ only began registration processes from May 13.
♦ The Total Industry Volume (TIV) rose by 22,819 units, comprising 20,456 passenger vehicles, and 2,504 commercial vehicles (including pick-up trucks).
♦ Cumulative sales after 5 months reached 129,561 units, about half the volume for the same period in 2019.
♦ To achieve the MAA's revised 400,000-unit forecast for 2019, the industry must sell 270,439 units in the remaining months, or an average of 38,634 units.
♦ Production also rose again but compared to the same month in 2019, the total output was 76% lower.