As we waited for the official price announcement of the new Modenas Dominar D400 at its launch recently, many deduced correctly that it would probably cost below RM20k; what we didn't realise though was just how much lower than RM20k it would be…
When the final price of RM13,788 was finally revealed, many – including yours truly – thought it was a mistake, but it wasn't. Incredibly this 373.3cc bike, which was "born to sprint, built to tour", would be a lot cheaper than even a new 200cc scooter.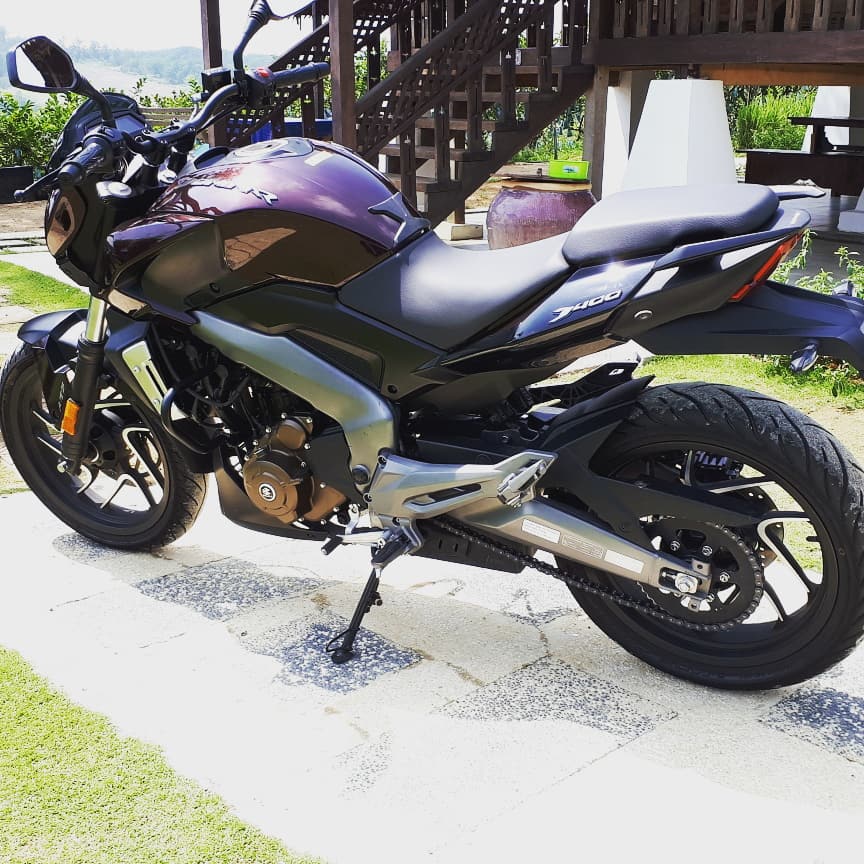 Boasting a matching 35hp and 35Nm of torque from a single-cylinder, 4-valve, DTS-i 'triple-spark' engine mated to a 6-speed gearbox with slipper-clutch, the D400 – from Bajaj Motorcycles of India – even comes with front and rear ABS as standard.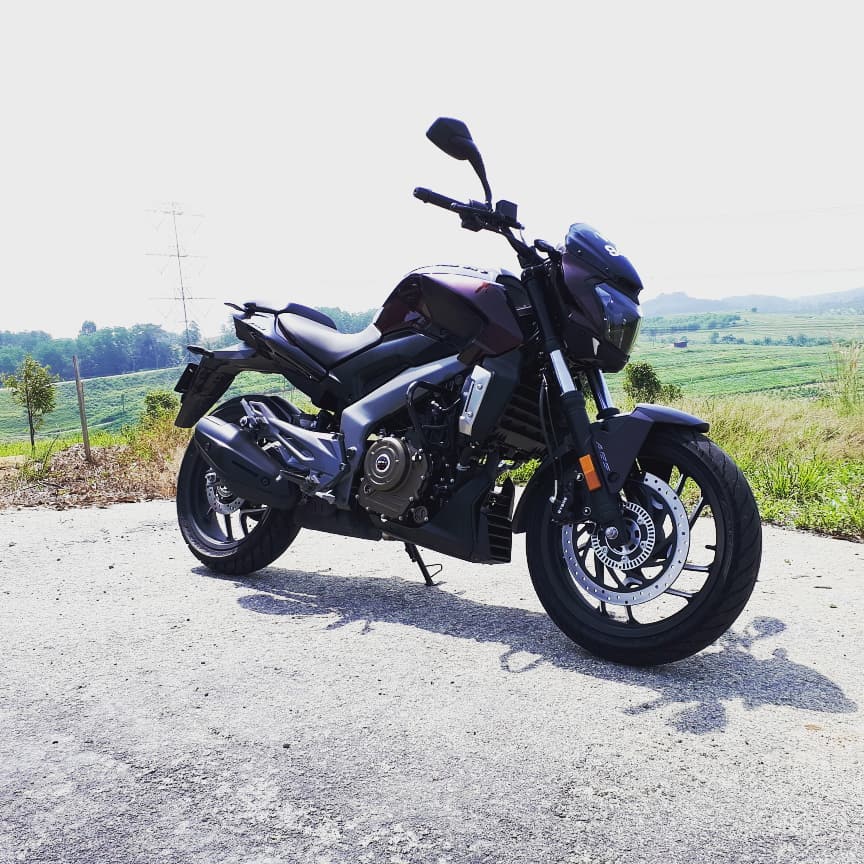 Despite having 3 spark-plugs, not all of them fire all the time. It's like a variable firing sequence, depending on throttle input, and of course, speed. Speaking of the latter, the D400 cruises comfortably at 110-140kmh, topping out at about 160kmh, and surprisingly, very little vibration can be felt through the handlebars even at that speed.
The sweet-spot is 110-130kmh, which makes the ideal touring speed, on any bike; any faster and you'll find yourself missing quite a lot going on around you. Here's my first impression after the recent media ride organised by Modenas…
With its upright riding position, the Dominar D400 affords its rider a very comfortable commute, be it for the daily-grind or the occasional long-distance tour. For the latter, a top-box and maybe a set of panniers would be in order, and during the official launch, GIVI displayed their fully kitted-out touring version of the bike (below).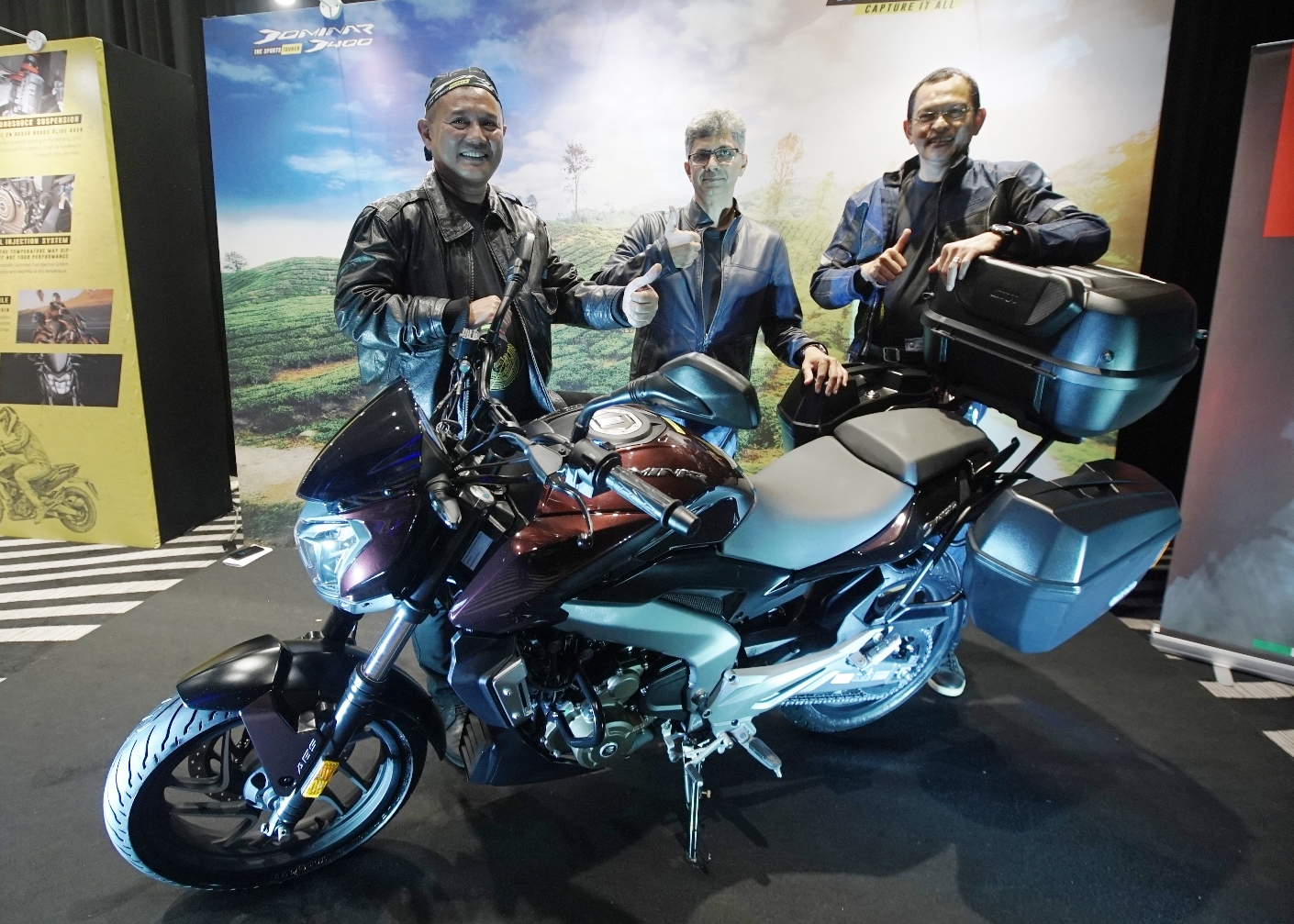 All in all, I really enjoyed riding this bike, but if I had only one complaint it would be the tyres. They seem to work better on rugged-terrain than they do on asphalt, so buyers would be wise to scrap them and opt for a better set. Despite the tyres' shortcomings, the Dominar D400 was still able to tackle twists and turns with the kind of gusto normally associated with sport-bikes. It's very nimble when the straights turn to twisties.
That tyre issue only shows itself in the latter instance, and it's an easy fix, something most bikers do anyway, and hardly worth complaining about, because inherently, this really is the best deal in town right now. If you're not into maxi-scooters or litre-class bikes, if you just want something to commute daily and head out of town with occasionally, the buck stops here. Good looks, comfort, fuel-efficient and a price that's hard to beat. What more could you ask for? – Chris Wee.
Modenas Dominar D400 Photo Gallery…