THE Audi R8 LMS Cup one-make series made its appearance at the Sepang International Circuit (SIC) for the third time earlier this month. Now running its fourth season, the series held its eighth and ninth championship round in SIC a fortnight afo. Taking victory in Round 8 was former Malaysian F1 driver Alex Yoong who piloted the Audi TEDA Racing Team machine. Alex earned victory after fending stiff competition from Audi Team Hong Kong driver Marchy Lee who finished in second ahead of Swiss female driver Rahel Fray in third.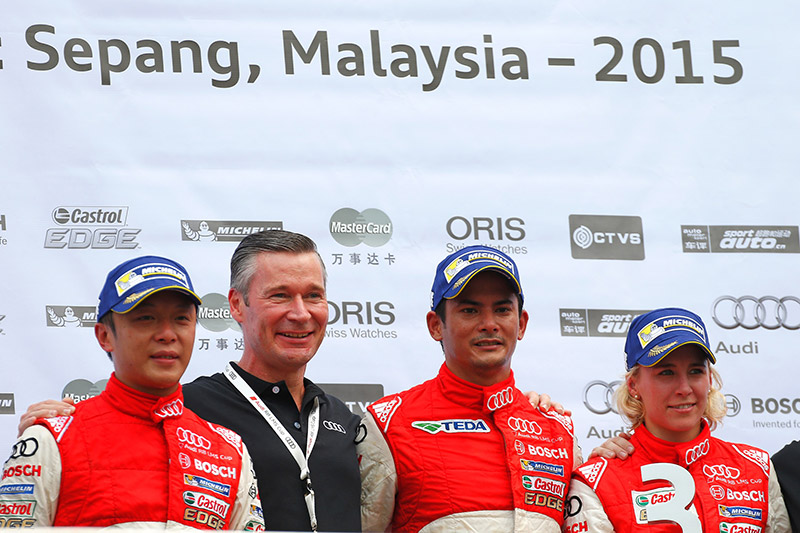 However, Alex could not repeat the same feat for the following Round 9 race held later on the same day after Marchy Lee claimed the race victory. Cheng Congfu of FAW-VW Audi Racing Team, followed by Swiss lass Frey of the Castrol Racing Team's, joins Lee on the podium in second and third places respectively.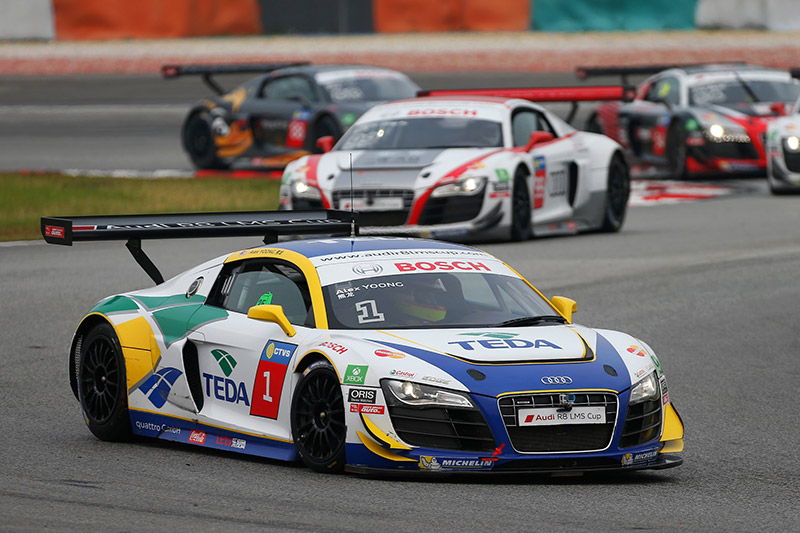 Despite missing out on a second victory, the fourth place finish in Round 9 saw Alex Yoong end the weekend with a significant points haul that allowed him to capture the lead in the series' championship standings with 101 points in total.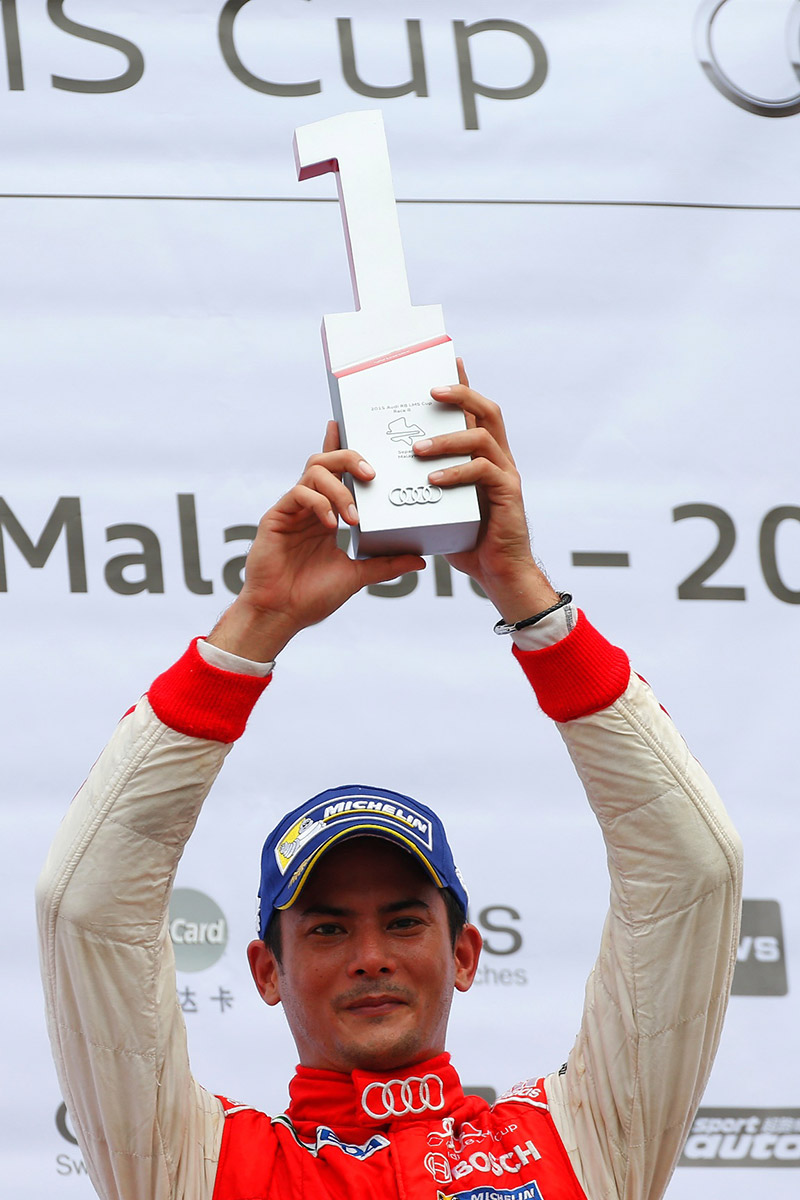 The Audi R8 LMS Cup roars back into action for Rounds 10&11 next month held in the Fuji Speedway, Japan, as the support event of the FIA World Endurance Championship.