Government continues tax exemption towards Mercedes-Benz Malaysia for hybrid vehicles.
Mercedes-Benz Malaysia (MBM) have confirmed that the Malaysian government has continued its tax exemption deal on hybrid vehicles. MBM is presently exempted from import and excise duties, allowing the firm to continue to retain competitive sale prices for the Mercedes-Benz S400L Hybrid and E 300 BlueTEC Hybrid models.
MBM president and CEO Dr Claus Wiedner states:
"We are delighted to have been granted an extension on duty exemptions and can continue to offer our discerning Malaysian customers with leading hybrid and Energy-Efficient Vehicles (EEVs) at attractive prices. The locally produced hybrids are certainly a testament to the close cooperation between Mercedes-Benz Malaysia and our local automotive stakeholders, in terms of both product and technological know-how. In our commitment to the Malaysian automotive market and our customers, we have invested in a sustainable manner into our production plant and have brought in the suitable technology geared to support the nation's aspirations of becoming an EEV hub."
Since 2003, MBM has invested close to RM800 million with its local assembly (CKD) efforts. Presently, both the Mercedes-Benz S400L Hybrid and E 300 BlueTEC Hybrid models are assembled locally in its plant located in Pekan, Pahang.
Whilst this effectively sees no increase in price for both hybrid models, MBM further indicates that it has no plans at raising the sale prices on its other models in 2016 as well. You can refer to the price list issued by MBM we've attached below to see the Mercedes-Benz model prices in Malaysia that took effect starting Jan 4.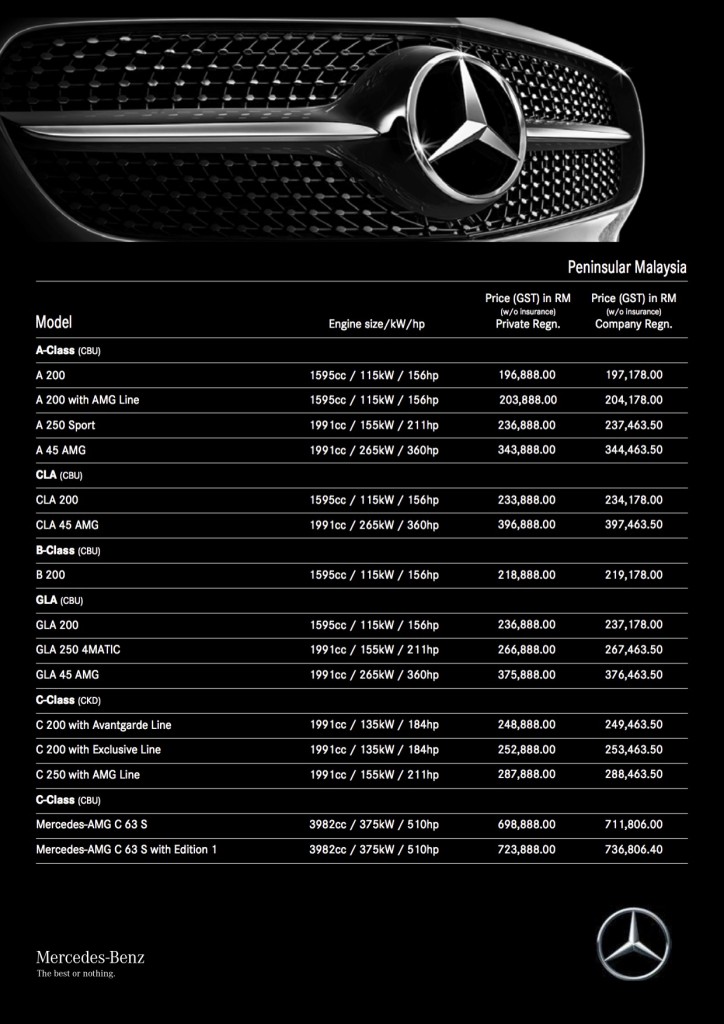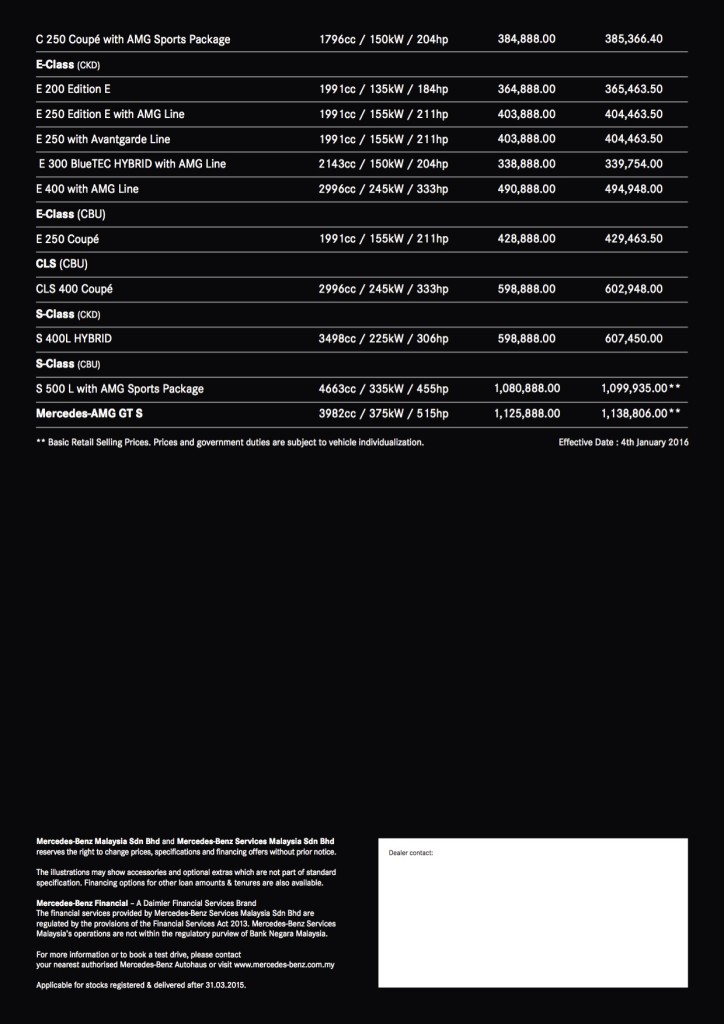 (Images courtesy of Mercedes-Benz Malaysia)