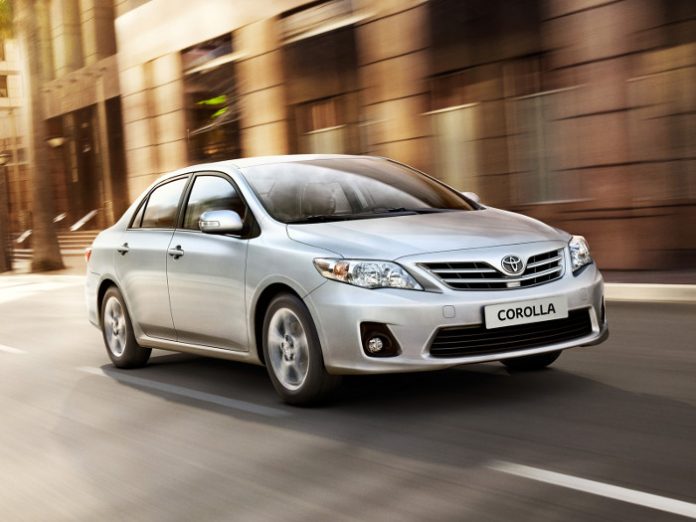 If you own a recent model Toyota, this might be of importance to you. UMW Toyota Motor Sdn Bhd (UMWT), which is the offical distributor of Toyota vehicles here in Malaysia, has announced a special service campaign dubbed SSC.
Apparently, the issue is pertaining to the front passenger airbag inflator module in the Toyota Corolla Altis, Vios, Yaris and Alphard manufactured from May 2010 to December 2012 and distributed by UMWT itself. Toyota says that due to prolonged exposure to the humidity, high temperatures and high temperature cycling, degradation could occur to the propellant in the inflator module. The degradation of this propellant, a non-desiccated and phase stabilized Ammonium Nitrate, may cause the module to rupture.
As a result, during an airbag deployment, metal fragments from the ruptured module could pass through the airbag at high speed and into the vehicle cabin. This is a serious concern, because these metal fragments could cause serious injury or even death to the vehicle's occupants.
So far, the company has identified 42,000 vehicles that are affected by this problem and are working around the clock to source for replacement parts for them. Once the parts have been made available, UMWT will contact respective owners to set an appointment to bring in their vehicles to rectify the issue. Toyota says that it will take 1 to 3 hours to have the faulty part replaced, and all costs for the replacement process will be borne by the company itself.
Some of these vehicles may not be in the hands of the original owners and may have been sold to a second-hand dealership or another buyer. As such, if you have a Toyota that fits the model and year of manufacuture mentioned above, please contact any authorised Toyota service centre or call the Toyota Freephone at 1800-8- TOYOTA (869682).
Alternatively, Owners can visit Toyota's Special Service Campaign webpage through this link: https://toyota.com.my/aftersales-services/special- service-campaigns to check whether their vehicle is involved, through Vehicle Identification Number (VIN) Checker. To those who have uploaded the Toyota Drive Apps, there is also a link to Toyota's SSC page and the VIN Checker.
Toyota are also taking a proactive approach to reach owners. UMWT is setting up special SSC booths at Toyota Go 2017 events held in the month of April and May at selected AEON malls throughout the country. Details regarding the locations will be announced at a later date.