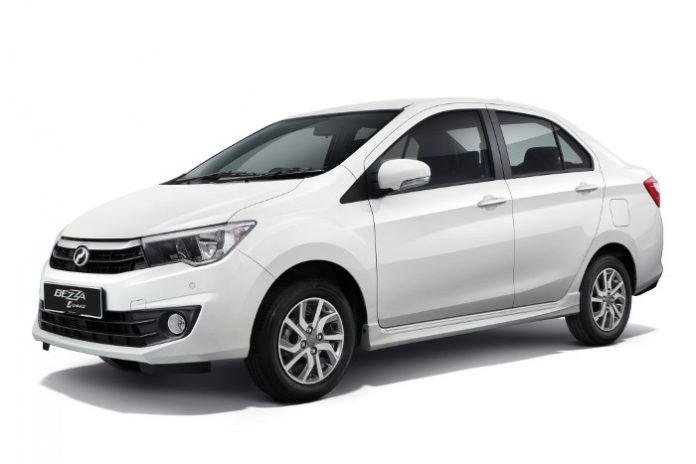 Perodua has introduced the ever popular Bezza to the car market in Mauritius, making the country the second export market for Perodua's eco sedan. It will be sold by Perodua's authorized distributor, Raouf Dushmohamud & Co Ltd along side the Axia and Alza.
The launch ceremony was held at the authorized distributor's sales showroom at Port-Louis, which is Mauritius' capital and was hosted by the distributor's Managing Director, Raouf Dusmohamud.
Perodua and Raouf Dushmohamud & Co Ltd's partnership date back to 1996 and since then, it has helped the Malaysian automaker sell more than 2,000 vehicles in Mauritius. The Viva has been the best selling model in the island nation with 711 vehicles sold between 2008 and 2014. Since the partnership began in the mid 1990s, Perodua has sold the Kancil, Rusa, Kelisa, Kembara, Myvi, Viva, Axia, Alza and Bezza in the island of Mauritius.
"Mauritius is a strategic destination for us as this country is one of the most popular tourist destination spots in the world and having the Perodua Bezza here would give it the global exposure that it needs," Perodua President & Chief Executive Officer, Datuk (Dr) Aminar Rashid Salleh said.
Versions of the Bezza that are available to order over there include the Bezza 1.0L (Automatic and manual transmission) and the Bezza 1.3L Premium X (automatic and manual transmission). The Bezza 1.0L Manual is priced at 562,884 Mauritian Rupees (RM70,405.35) while the Bezza 1.0L automatic is priced at 589,268 Mauritian Rupees (RM 73,705.45).
The Bezza 1.3L Premium X Manual is priced at 657,699 Mauritian Rupees (RM 82,264.78) while the Bezza 1.3L Automatic is priced at 684,990 Mauritian Rupees (RM 85,678.33). If you would like to know more about Perodua's latest offerings, visit the automaker's local website.