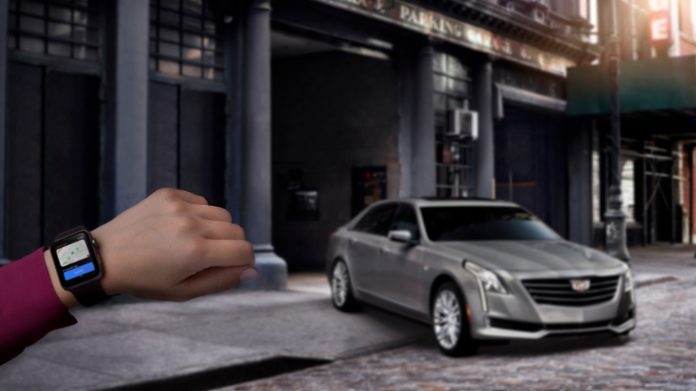 Customer Convenience seems to be of paramount importance to Cadillac when it comes to cramming new tech into its cars. As a result, they have now made it even easier for their customers to interact with its vehicles with just a smartwatch.
Through the use of the myCadillac app which is only available for iOS, Cadillac owners can now control functions such as:
Vehicle locate
Remote start and stop
Lock and unlock doors
Activate and cancel horn and lights
Walking directions to vehicle
These functions can be controlled with an Apple Watch (Watch OS 3) via its Apple CarPlay compatible infotainment system. The technology is standard across the automaker's lineup and offers other features such as quick access to phone contacts, messages, music and navigation as well as wireless phone charging.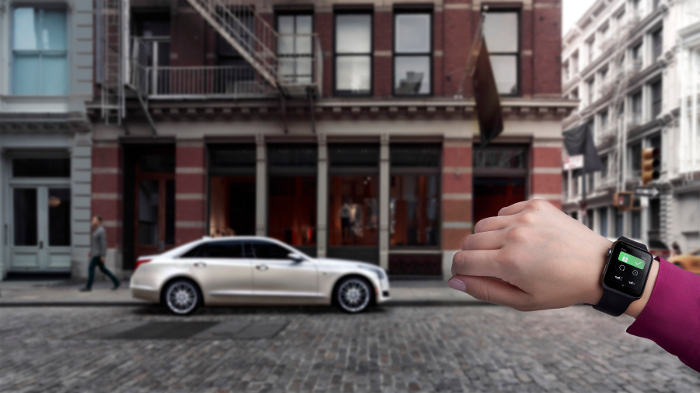 "The Apple Watch integration is another example of the seamless integration of technology Apple aficionados have come to expect from the Cadillac brand," said John McFarland, director of Global Digital Experience.
For those who have an Escalade or CT6, things get a bit more intereting. Passengers of these vehicels will be able to stream their favorite shows from devices such as Apple TV to the rear infotainment screens using the HDMI port and the vehicle's built-in Wi-Fi connection.
Apple CarPlay is a proprietary bit of software that allows vehicle infotainment systems to play nicely with iPhones and their various functions. Many carmakers offer this tech in their latest offering but very few are able to match the flexibility and 'ease of use' of that offered by Cadillac.
The myCadillac app was launched in 2010 but it was only recently that it became available across the entire model range starting with those of model-year 2011 and newer. The American automaker has stated that it has recorded an increase of 50% in usage of its app as of 2017. The seamless connectivity functions, especially with the Apple Watch has intrigued many and should boost sales somewhat.