Ever wondered what vehicles some of the top premiership footballers prefer to spend their exorbitant weekly wages on? Well, JBR Captial, a premium vehicle finance company in the UK, has compiled a list of the top 10 most sought after automotive metal that has passed through their firm.
This data is based upon the number of clients from the premiership, who have financed these vehicles through JBR Capital through various payment plans. These plans are said to offer them better flexibility and convenience of selling off their current vehicle for something newer.
Speaking of the vehicles, arren Selig, CEO and Co-Founder at JBR Capital, explained, "The highest-earning premiership players can bring in six-figure salaries each week and could buy many of the cars on this list easily without finance, but like regular motorists, it pays to be smart and they are increasingly savvy in their financial affairs."
He then added, "Footballers want the monthly cost of the loan to be as low as possible, so they can remain flexible. They would rather spend large sums on investments such as property, and do not want to over-extend their budget with outright purchases. They also generally run finance deals from 2 to 4 years, as these allow them the most flexibility."
The following is what they call their top 10: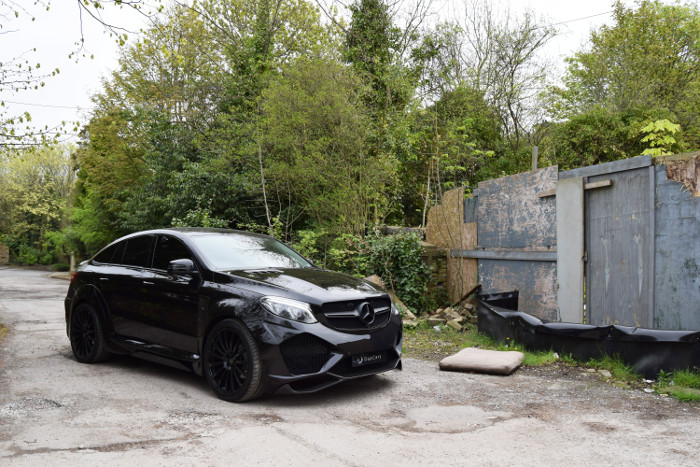 #3 Mercedes-Benz Onyx G6 GLE Coupe
The list comprises of some the most amazing and expensive cars that money can buy but the most interesting fact of the lot is the vehicle that holds the No.1 spot. Now, if you were to guess which vehicle would be at the top, the names Ferrari, Aston Martin and Lamborghini is usually the first names that comes to mind.
But that isn't the case here, because Range Rover has laid claim to the title of most sought after vehicle with its Evoque. Designed with the input of Victoria Beckham, the Evoque is the baby of the off-roading family coming in at just 4,371mm long and 1,900mm wide.
It was conceptualized because the automaker wanted something relatively affordable, smaller and more environmentally friendly compared to what it had in the rest of the line-up. Built using a uni-body construction method, the Evoque is still an appealing purchase because it offers a number of features including mild off-road abilities.
The rest of the list, is pretty much as we expected with the exception of the Jeep Wrangler. The American made off-roader is considered a favorite among footballers due to its rugged off-road looks and capabilities to match. Having said that, we hope that these footballers appreciate these vehicles in the proper way – by driving them daily.