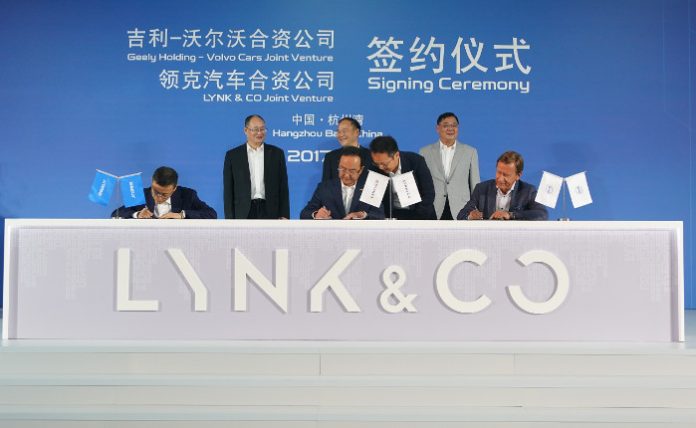 Volvo cars and its parent company Geely, have completed an agreement that will see two new entities created for the sharing of existing and future technologies. they will provide economics of scale that will allow Volvo and Geely to rapidly develop next generation EV technology.
The first will be a new technology joint venture that will be called GV Automobile Technology Co. Ltd. which will be headquartered in China with a subsidiary in Gothenburg, Sweden. Volvo and Geely will each hold a 50 percent stake in the company that will improve the synergy of technology sharing between them.
The second entity will be for the LYNK & CO company, jointly owned by Volvo Cars, Geely Holding and Geely Auto, with a newly constituted board of directors. Volvo will hold a 30 percent stake here while Geely Auto and Geely Holding will hold a 50 and 20 percent stake respectively.
Cong Hui, President and CEO of Geely Auto, has been named Chairman of the Board of LYNK & CO and Håkan Samuelsson, President and CEO of Volvo Cars, will serve as board director alongside Daniel Li, Executive Vice President and CFO of Geely Holding and Feng Qing Feng, Group Vice President and CTO of Geely Auto.
"These joint ventures will create significant value for our automotive brands. We aim to deliver global economies of scale by facilitating closer cooperation between our brands on shared vehicle architectures, powertrain development and electrification, while offering synergies that will enable LYNK & CO to achieve its full potential," said Li Shufu, Chairman of Geely Holding.
Both Volvo and Geely are utilizing the former's Compact Modular Architecture (CMA), which will be used to underpin the upcoming smaller range of 40 series cars as well as those from LYNK & Co. It's unclear whether Proton, which recently became a member of the Geely family, will also benefit from this agreement.
But we do hope that our national automaker is able to incorporate more Volvo advanced safety tech into its future cars. Thanks to Lotus, Proton has managed to offer us cars with improved handling and we hope that its the same in terms of safety with Volvo.