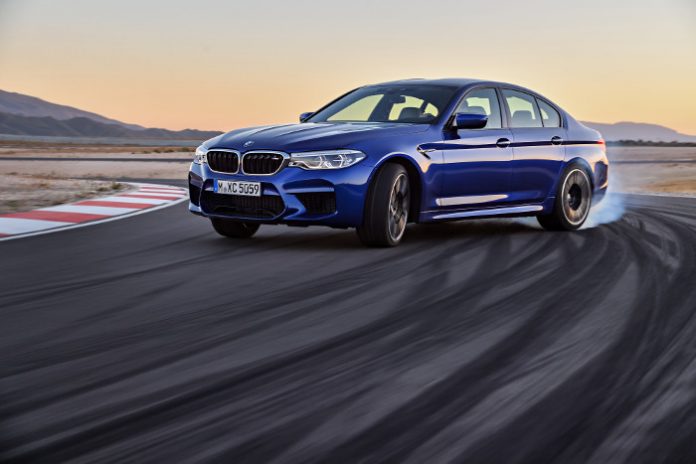 BMW, in collaboration with Electronic Arts' Need for Speed gaming franchise, has chosen to unveil the latest M5 concurrently with its installment called Payback. A marked improvement over its predecessor, the new car features more elegant lines and curves that overshadows the car it replaces.
Under the hood is a 4.4-litre V8 engine that is outfitted with BMW's M TwinPower Turbo technology. Power is rated at 600bhp and an incredible 750Nm of torque. Due to the immense power at its disposal, the car is able to sprint from 0-100km/h in just 3.4 seconds and reach a limited top speed of 249km/h.
The engine is mated to an 8-speed tranmission which sends power to the wheels via the M xDrive AWD system that works intelligently by shifting power based on which wheel needs it most. In normal conditions, the M5 behaves like a rear-wheel-drive car, its only when the rear wheels reach their traction limit does power get diverted to the front ones.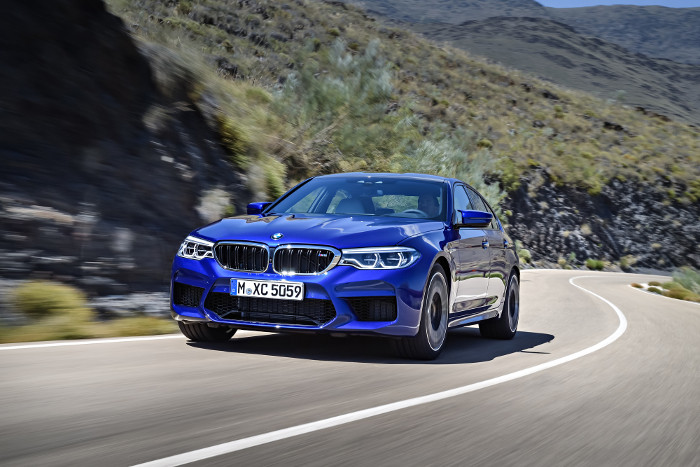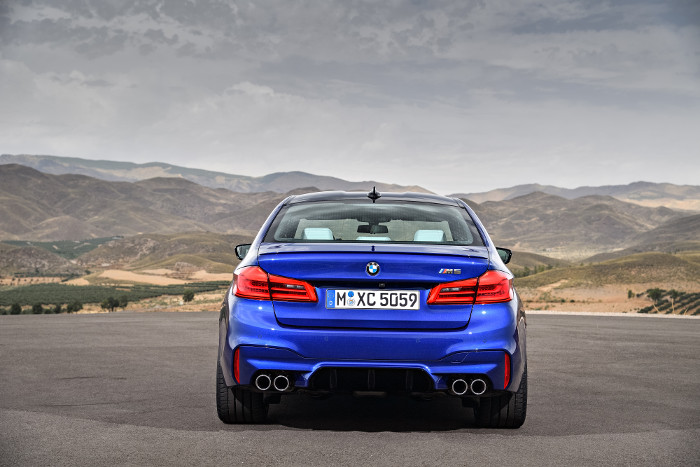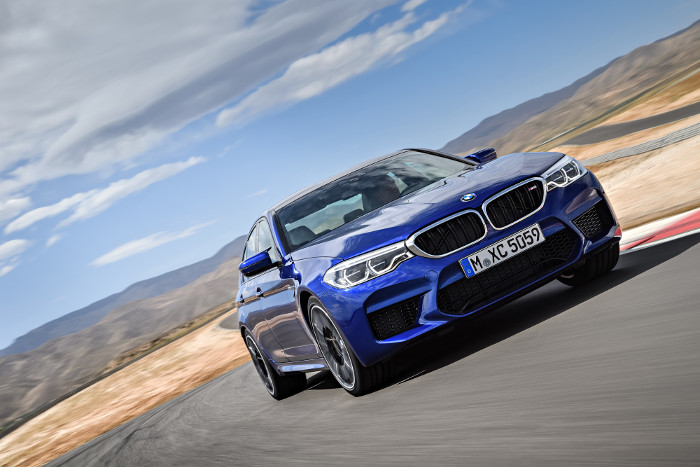 Shifting characteristics can be altered through the gearbox's Drivelogic shift lever located on the gear selector. Doing so, will adjust shift times according to the set limits. Drivers can still shift gears on their own by selecting manual mode and engaging the paddle shifters.
Damper settings can be altered by choosing between three driving modes: Comfort, Sport, SportPlus. There's also electronically controlled shock absorbers and M Servotronic steering with modes that are named identical to that of the damper settings. The steering is able to adapt based on steering input and is said to offer decent feedback to the driver.
Should the driver engage the M Dynamic mode (MDM, 4WD Sport), the car's characteristics are altered to a reveal an M5 that has a sharper throttle response and is more agile around corners. More torque is sent to he rear wheels, allowing the car to break traction and execute playful drifts while ensuring that the driver maintains adequate control.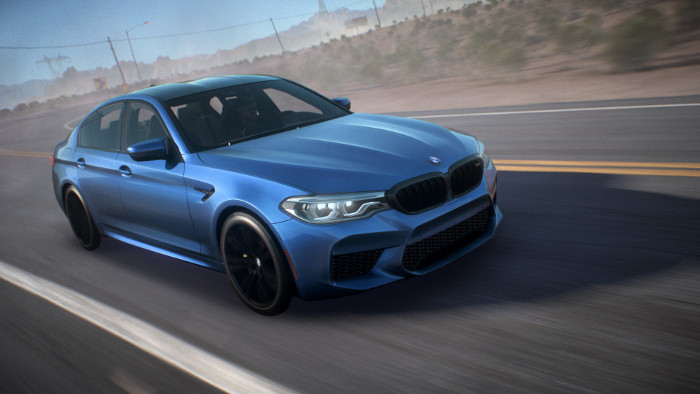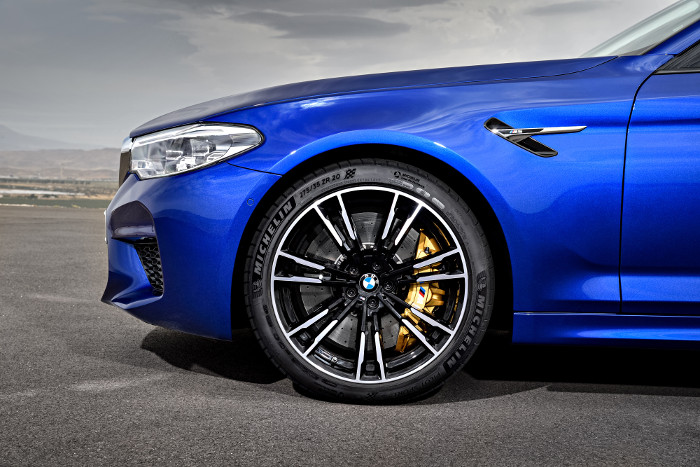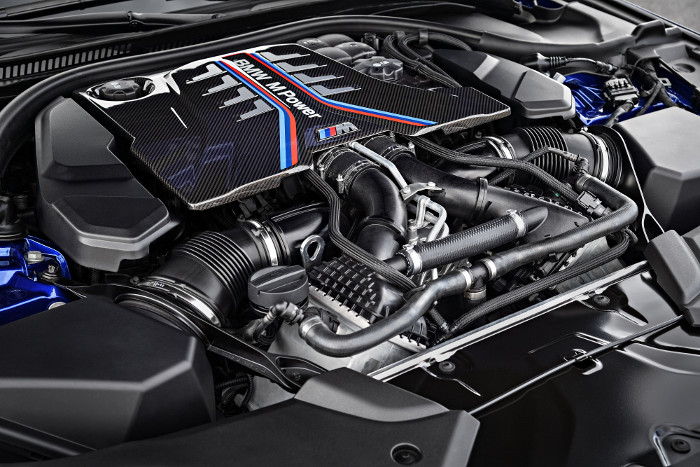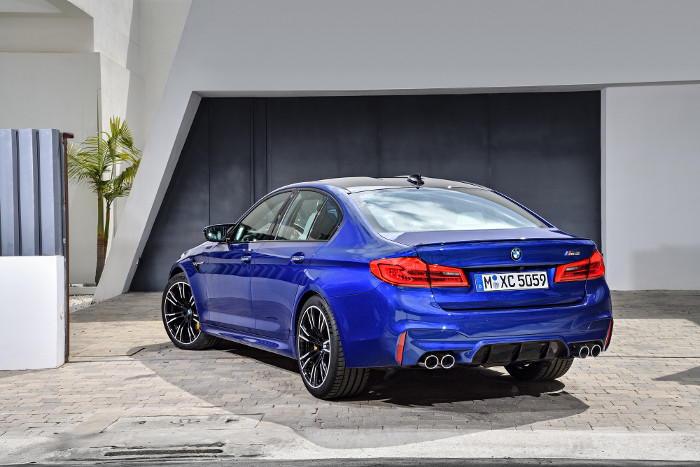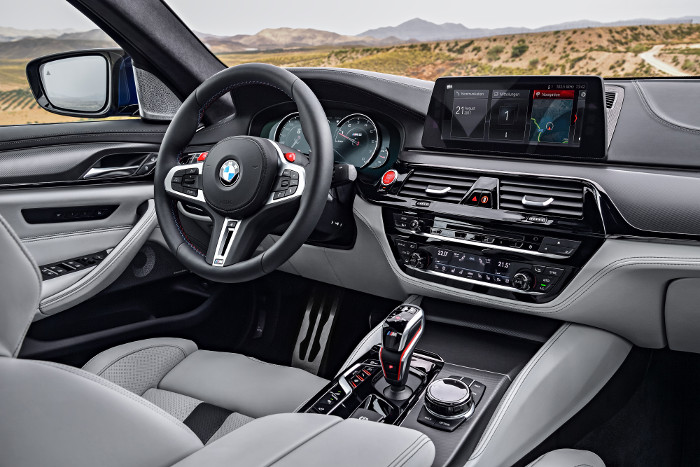 Another nifty feature, is the car's head up display that is able to project vital driving information to drivers while on the move. Other worthy mentions include red lacquered buttons M1 and M2 next to the shift paddles on the M multi-function steering wheel that control the driving settings for xDrive, DSC, engine, transmission, damper and steering.
Drivers will be able to toggle between 4WD and 2WD modes depending on their preference. BMW boasts that its engineers placed great emphasis on driving dynamics during chassis development. And as such, the car is said to be extremely agile and rewarding to drive.
"The M is not only synonymous for the world's most powerful letter, but has also become a synonym worldwide for the prototype of the Ultimate Driving Machine," said Frank van Meel, President BMW M Division.
He later added, "While the M5 won't be officially released until next spring, Need for Speed players can drive it first and exclusively in Need for Speed Payback. We at BMW M are really proud of this collaboration."
Though many might consider the M5 in Payback to be a marketing ploy, BMW and Need for Speed have enjoyed a great partnership together dating back to 1999. The E39 M5 was featured in the first Need for Speed installment and remained a mainstay for all future editions of the game.
Though the M5 won't be launched for quite a while, check out the picture gallery below as well as the game trailer featuring the M5 and let us know what you think of BMW's latest chariot of the gods.