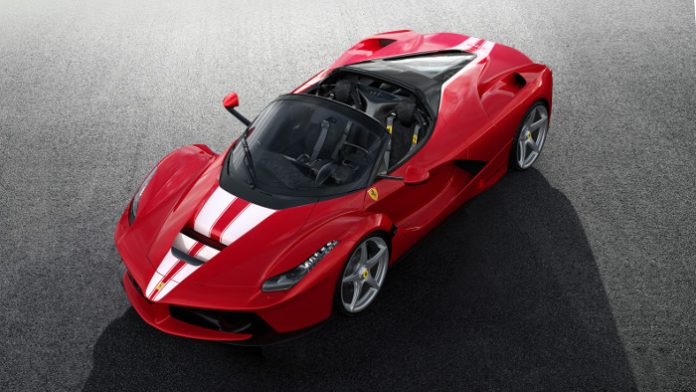 Ferrari is doing its bit to help children in need, by auctioning one of its very special cars. The car in question is a LaFerrari Aperta with a unique metallic Rosso Fuoco body colour and metallic Bianco Italia double racing stripe.
Proceeds from this auction, which will take place on September 9th during the "Leggenda e Passione" sale, will be donated to Save the Children Charity for an international program focusing on education.
The event will take place at Ferrari's Fiorano track and is said to be the most important single marque collector's car auction in history. It's a limited edition vehicle that was introduced to commemorate the Italian automaker's 70th anniversary.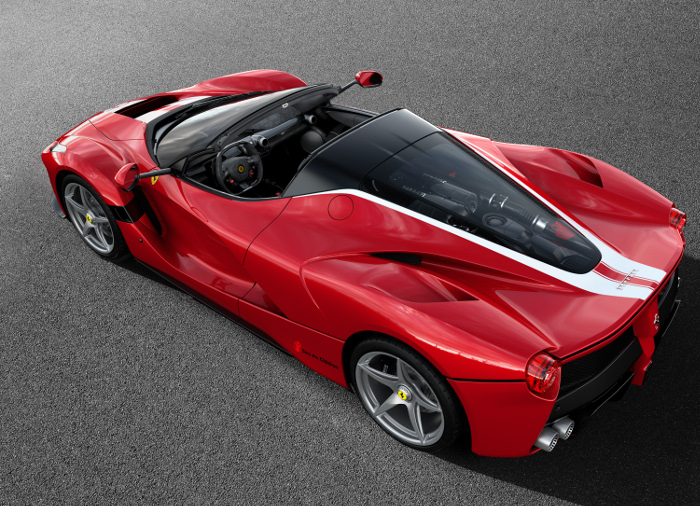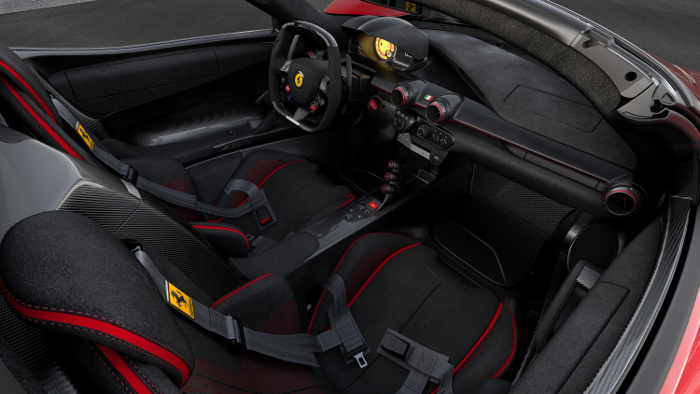 The LaFerrari Aperta is the roadster version of the LaFerrari hybrid supercar. Designed for Ferrari's most passionate clients, the Aperta is an open-top supercar that offers similar performance to its hard roof brethren.
Its interior features black Alcantara and shiny black carbon fiber with red leather inserts on the seats that are complemented by red stitching. This allows the car to stand out in a unique way that will help bring in a significant sum of money for a very good cause.
Like most high level auctions of this nature, its an invitation only event that is part of a three day program of festivities in Maranello.