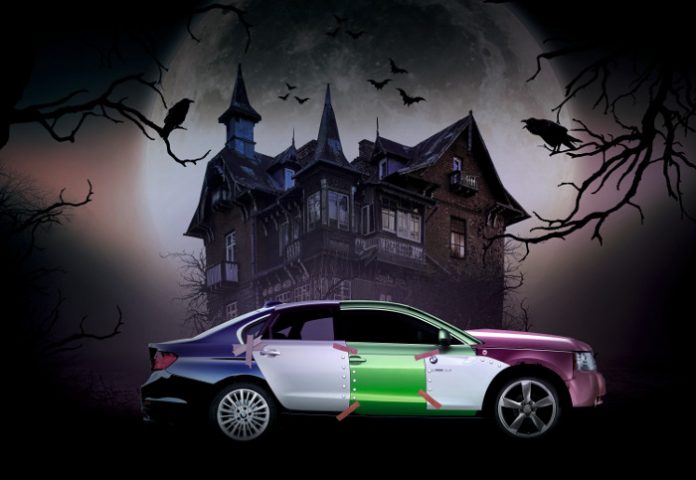 Hallowen is upon us and though many consider the celebration as an event reserved for kids, MotorEasy doesn't seem to think so. The car ownership and maintenance start-up has unveiled the scariest thing imaginable for an enthusiast – owning a vehicle that will bleed them dry.
Called the Hallowe'en horror show concept, MotorEasy has put together a theoretical Frankenstein car with the worst bits of certain vehicles and the costs involved to have each of these parts fixed.
Should such a vehicle give up the ghost, the total repair cost of bringing it back to life will amount to £24,606.74 (RM 137,527). That is partly due to it having an engine from a 2011 Range Rover, brakes from a BMW Z4 and an electrical system from a 2009 Audi A3.
The following is a breakdown of the components and the costs involved for individual repairs: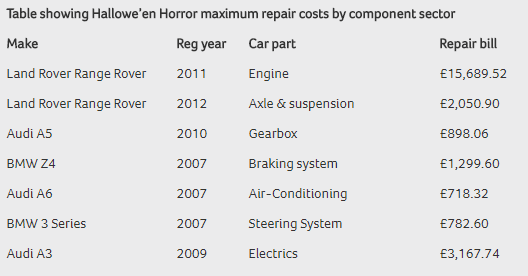 Speaking of the concept, Duncan McClure Fisher, MotorEasy founder, said, "This car is every motorists' nightmare, with a stratospheric repair bill. While the concept is just a bit of fun, it does nonetheless highlight the financial hit when things do go wrong with cars."
"Our creation is an extreme example but the fact is that very few people have money lying around if the worst happens. It pays to be protected," he added.
In the UK, MotorEasy offers a full suite of car warranty, maintenance and repair services as well as a network of 10,000 of garages. It allows for easier access to such services via telephone or by communicating online.