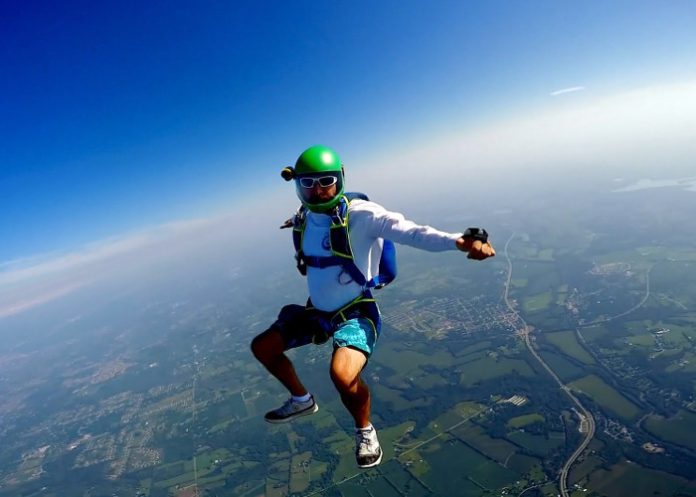 Honda has published a new video featuring one of its employees, Kevin Kuhn, a thrill seeker who by nature, loves the thrills that are associated with skydiving. Its part of the automaker's What Makes a Honda is Who Makes a Honda video series, where each episode depicts Honda's ideals in its employees and in their work ethic.
It focuses on on those who live out the company's commitment to The Power of Dreams, which is Honda's global theme that encourages staff to conceive ideas that will create new value for customers and society.
Kuhn's desire to challenge himself in several aspects of his life lead him to the daring challenge of jumping out of an airplane unaided and negotiating his way via parachute to the designated landing spot.
As the new model project leader in the Plastics department at Honda Manufacturing of Indiana (HMIN), he leads the team that is responsible for making plastic injected molded parts including bumpers and instrument panels.
According to Honda, Kuhn played a key role in the construction of plastic panels that went into the 2017 CR-V and 2016 Civic at HMIN production plant. Adding to this, he prefers to work together with other departments to maximize efficiency of manufacturing new vehicles.
Speaking of his eccentric hobby, Kuhn said, "Skydiving is a very freeing experience, there's really nothing to be afraid of. I have learned a lot by taking risks, and how do we challenge ourselves to continue to make that better cars? With a challenging spirit, anything's possible."
Kuhn learned to skydive about seven years ago and has completed more than 380 jumps since then. He considers it a liberating exercise and is one that has taught him several life lessons that he applies to his day job.