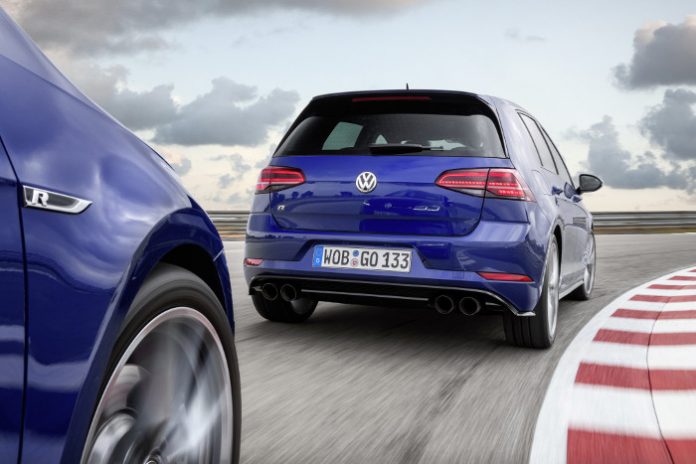 Volkswagen has announced a new Performance Pack upgrade for the Golf R that will boost handling, especially at the limits. This pack has only been made available for cars equipped with the DSG gearbox. It consists of a new brake system, rear spoiler, de-restricted top speed and 19-inch 'Spielberg' alloy wheels.
Known as the R-Performance brake system, the entire setup is 2kg lighter than the standard one. VW says that it offers superior performance too, thanks to 'built pin discs' that should offer better driver feedback.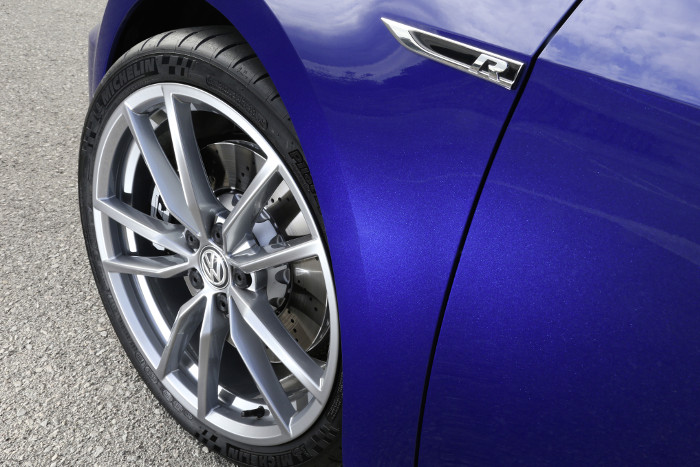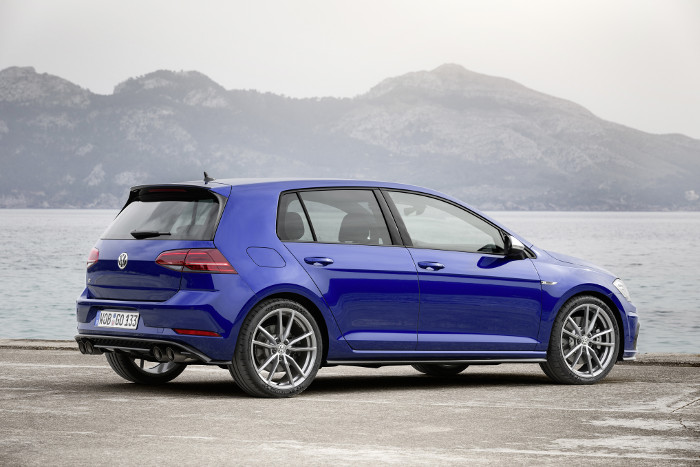 These built pin discs have an aluminium brake pot with a cast steel friction ring that's joined to the brake pot via cast pins. Compared to other configurations, this one expands radially when under stress, which boosts durability and should prove useful when the car is driven on track.
Volkswagen has restricted the Golf R's top speed to 249km/h but with this package installed, it up's the figure to 267km/h for the hatchback and 270km/h for the Estate version. The former also gets a special rear spoiler that will help produce 20kg of extra downforce.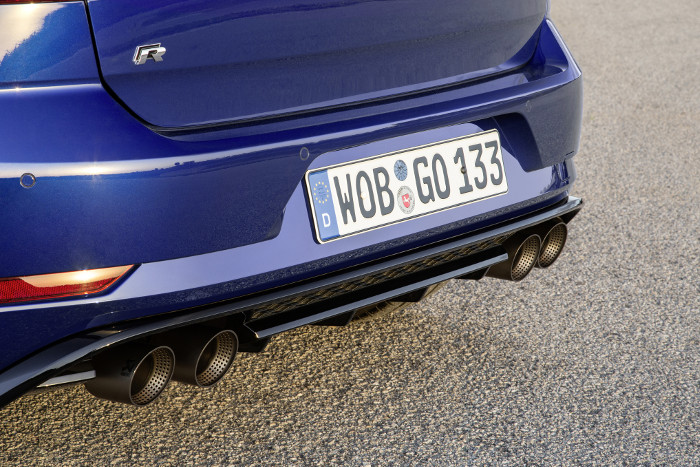 In addition to this performance pack, VW is also offering a bespoke Akrapovič exhaust package for the hatchback version of the Golf R. The entire system, which is 7kg lighter than standard, is made from low density and high strength titanium. It's tailpipes are circular instead of oval and features valve control technology, which allows for more pleasing exhaust notes.
VW has tuned the system to work in-sync with the car's Driving Mode Selection options, that include Eco, Normal, Sport and Race. This should allow for a less audible tone from the throaty exhaust pipes when cruising through town, but emanate a more aggressive one when more sportier driving modes are selected.
Unlike the Performance package, VW says the exhaust system can be fitted to both manual and DSG transmission versions of the Golf R. This should be pleasing news to those wanting to take their cars to the next level without voiding the factory warranty.