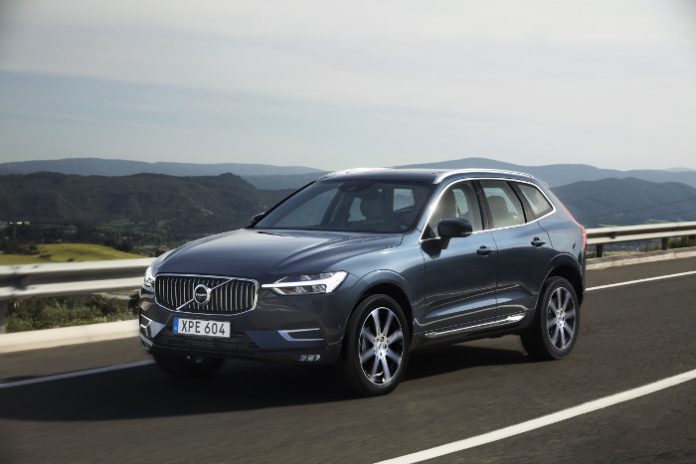 Volvo's mid-range SUV, the XC60 has been named 2018 Utility of the Year by the Detroit Free Press, Detroit's largest daily newspaper. Built using the Scalable Product Architecture platform, the 2018 model year is new from the ground up, combining Swedish elegence and precise craftmanship. The vehicle was given the accolade because of what it brings to the table.
Like it's bigger brother, the middle child of Volvo's SUV family features striking good looks that is topped off by the signature 'Thor's hammer' headlights. This complements the slew of safety features very well. The XC60 is able to monitor it's blind spots and take control of the steering if it detects an impending collision.
Besides this, it's various front and rear sensors help prevent head-on collisions and other fender benders, acting as the driver's third eye. Then there's also the semi-autonomous safety system that is able to steer and keep the XC60 at a constant speed provided that the road lane markings are clearly visible.
"The XC60's value, design and advanced safety features set it apart from other utility vehicles," Detroit Free Press auto critic Mark Phelan said. "It sets a high standard for other SUVs."
The Volvo XC60 is offered with a number of powertrains including the award winning T8 Twin Engine plug-in hybrid at the top of the powertrain range delivering 400bhp. Expect the automaker to chalk up a number of other awards in the coming months as more publications get their hands on this sophisticated machine.