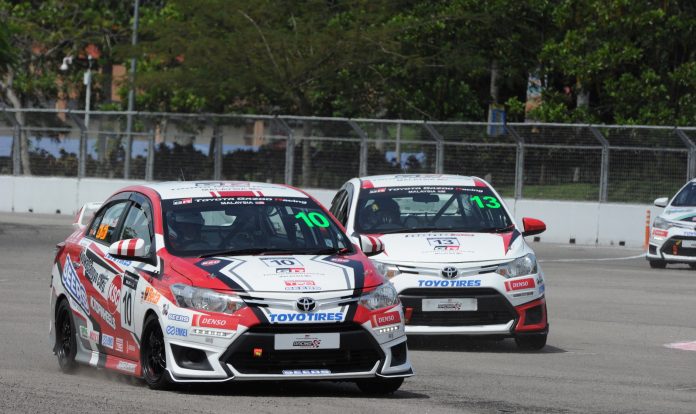 The Toyota GAZOO Racing (TGR) Festival makes it way to Medini City in Iskandar Puteri, Johor this weekend 19th to 21st January, and brings with it a totally immersing experience with non-stop motor racing action, A-list celebrity activities and impressive prizes including a brand new Toyota Vios Sports Edition that will be presented to a lucky visitor.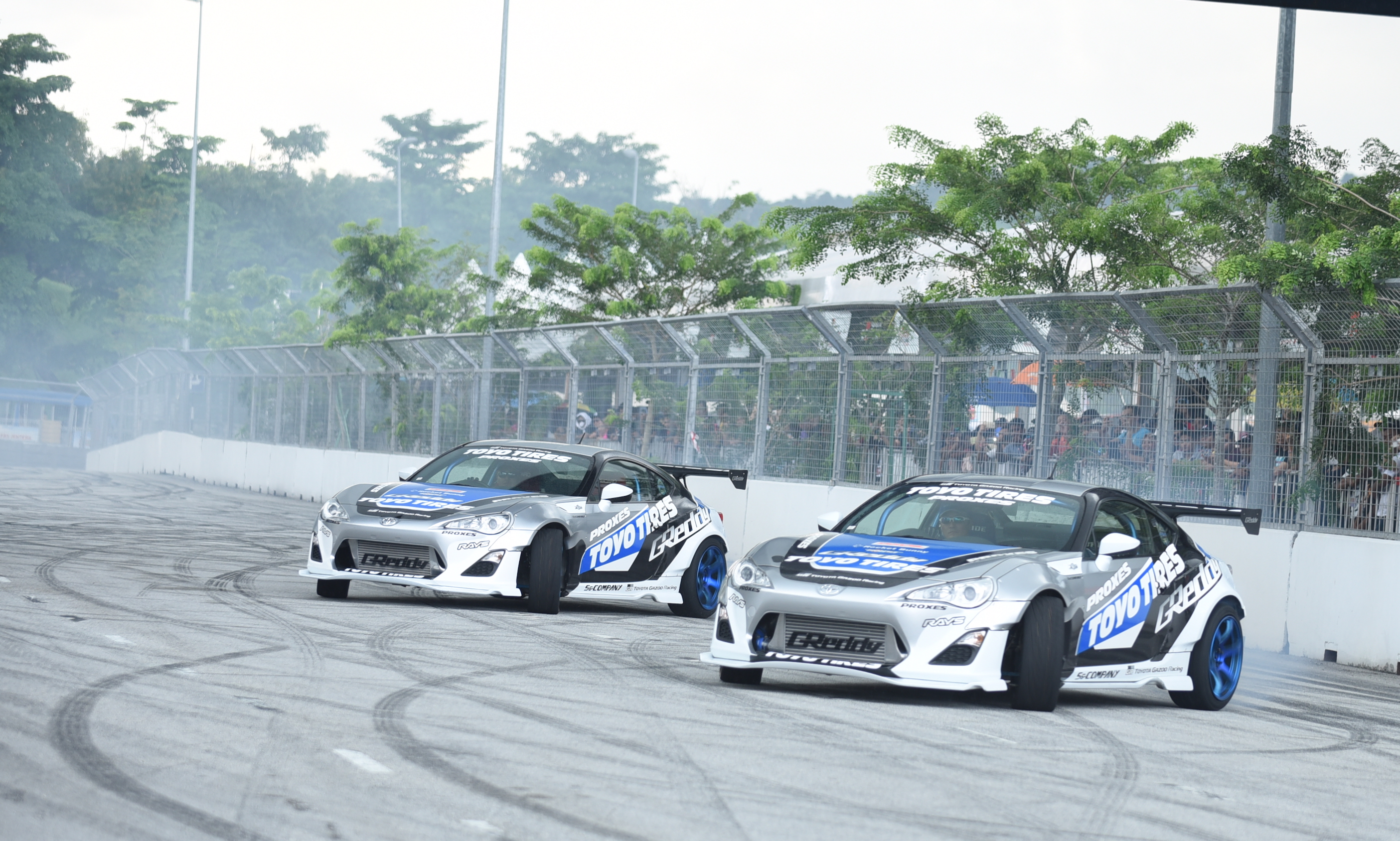 Having thrilled crowds in Penang and Kuala Lumpur with total attendance of 50,000 visitors, the Toyota GAZOO Racing (TGR) Racing Festival is expected to attract a sizeable crowd in Medini City on Friday 19th and Saturday 20th January 2018, particularly as the excitement of the Vios Challenge continues to develop with great intensity.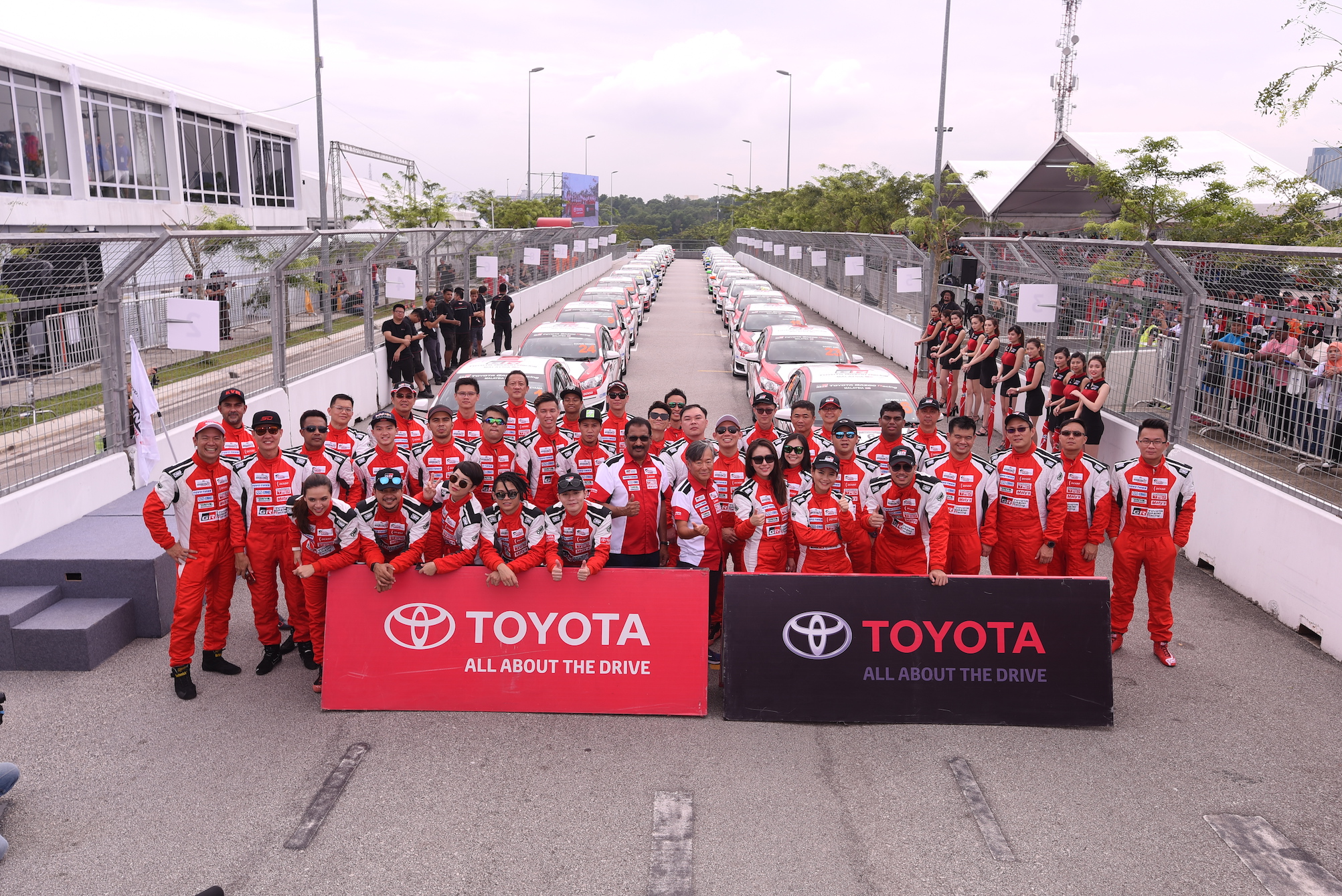 With the championships in mid season and no runaway winner in sight, the duels are beginning to heat up in all three categories where some of the top racing drivers will be competing. Spectators can expect a thrilling weekend of racing on the street circuit that features one of the longest straights of the championship and a hairpin turn, promising lots of overtaking action.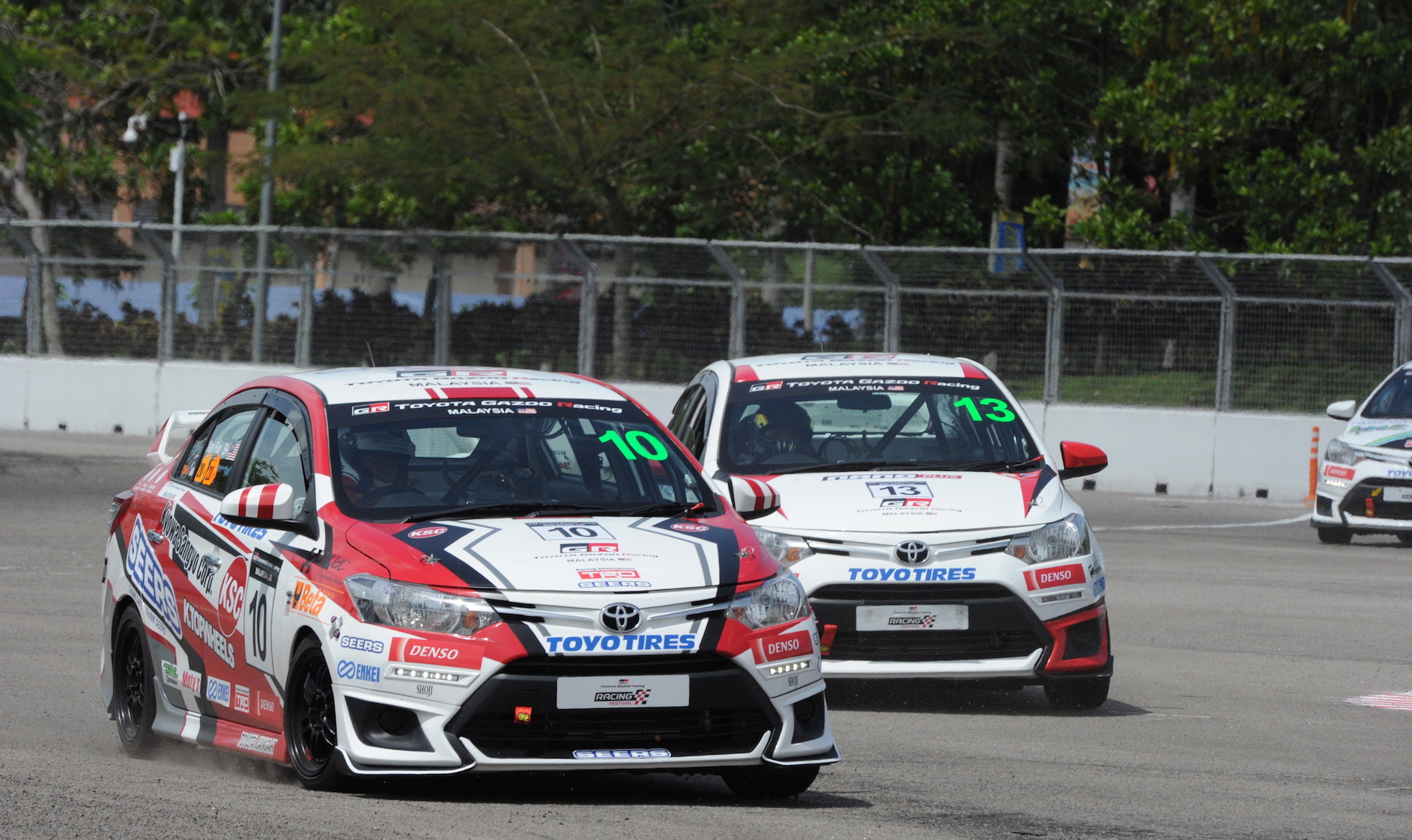 One such race category that fans will definitely be keen to catch will be the Promotional Class where celebrity racers Fattah Amin, Shukri Yahaya, Diana Danielle, Janna Nick, Geraldine Gan, Danny Koo, Venice Min and Shawn Lee will be battling it out for glory. Shukri Yahaya took a popular win in the last event in MAEPS Serdang and he will be out to bring the battle to Shawn once again.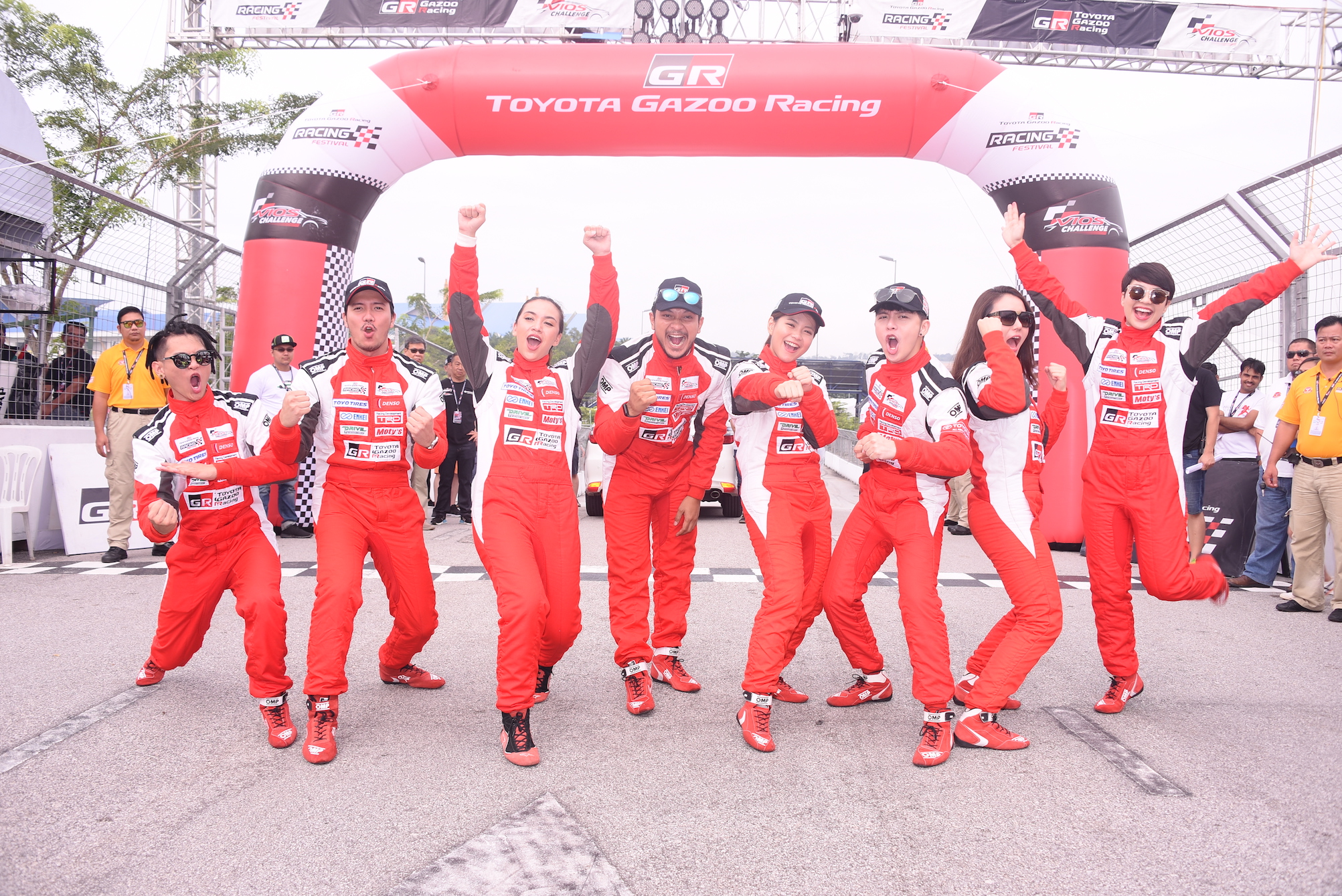 For celebrity watchers, it will be a starry event in Medini as apart from the eight racing celebrities, Media Prima's Drama Sangat bus tour celebrities including Nazrief Nazri, Intan Najwa, Adiba Yunos, Aishah Azman, Raja Afiq, Ruhainies, Zie Zainal and Aliff Yasraff will be at the event meeting fans and giving away prizes and souvenirs during their meet and greet sessions.
The young at heart will also not be forgotten as superhero Ejen Ali and Comot will be making appearances throughout the weekend.
There will be lots of prizes and souvenirs to be given away throughout the weekend but the biggest prize will be a Toyota Vios Sports Edition that is being offered as the grand prize in the lucky draw.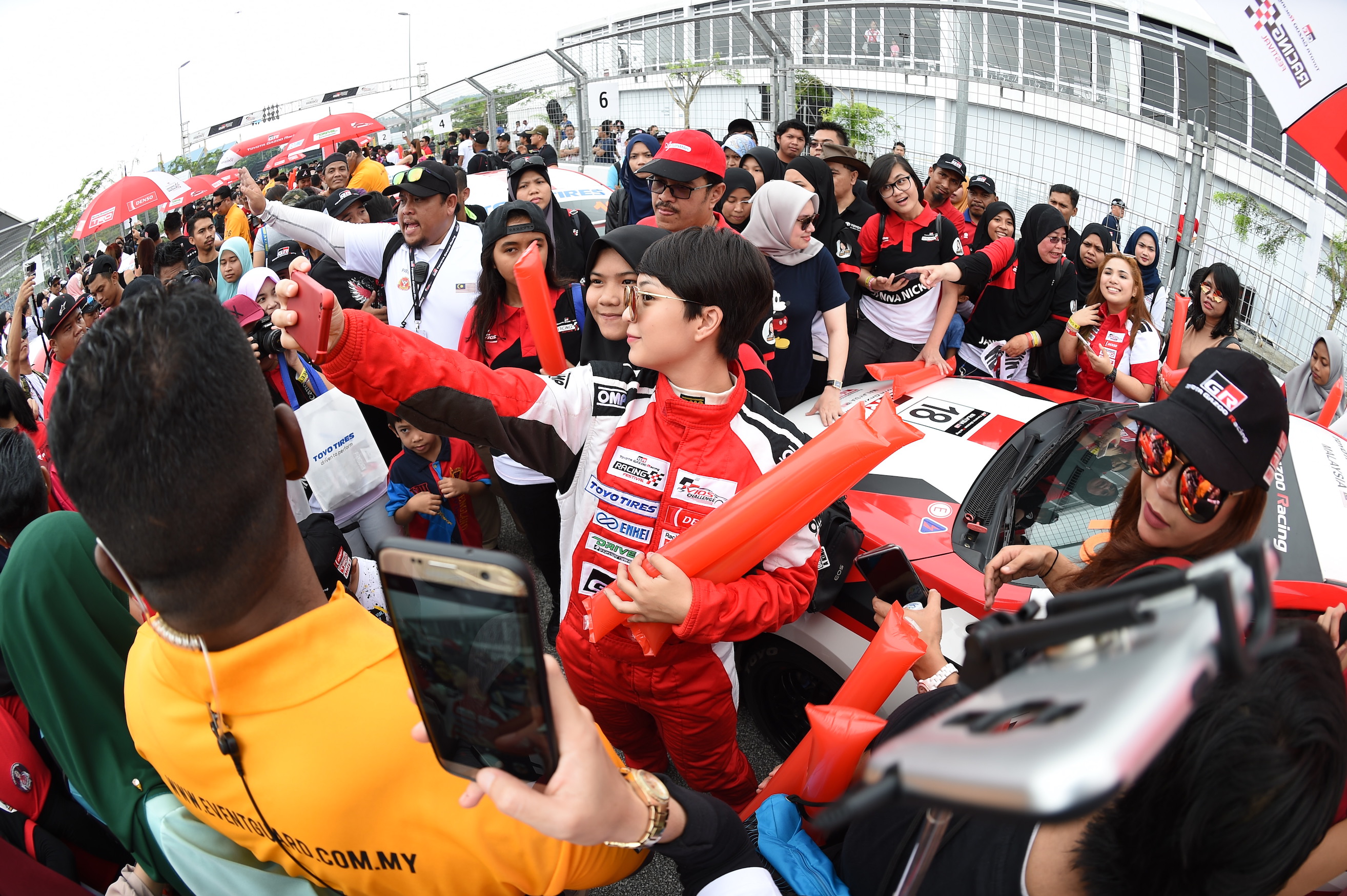 Fans of Toyota cars will further be treated with a showcase of the latest models including the 2018 Toyota Vios and the show-stealing C-HR that remains one of the biggest attractions everywhere it goes. There will be test drives of most Toyota models as well.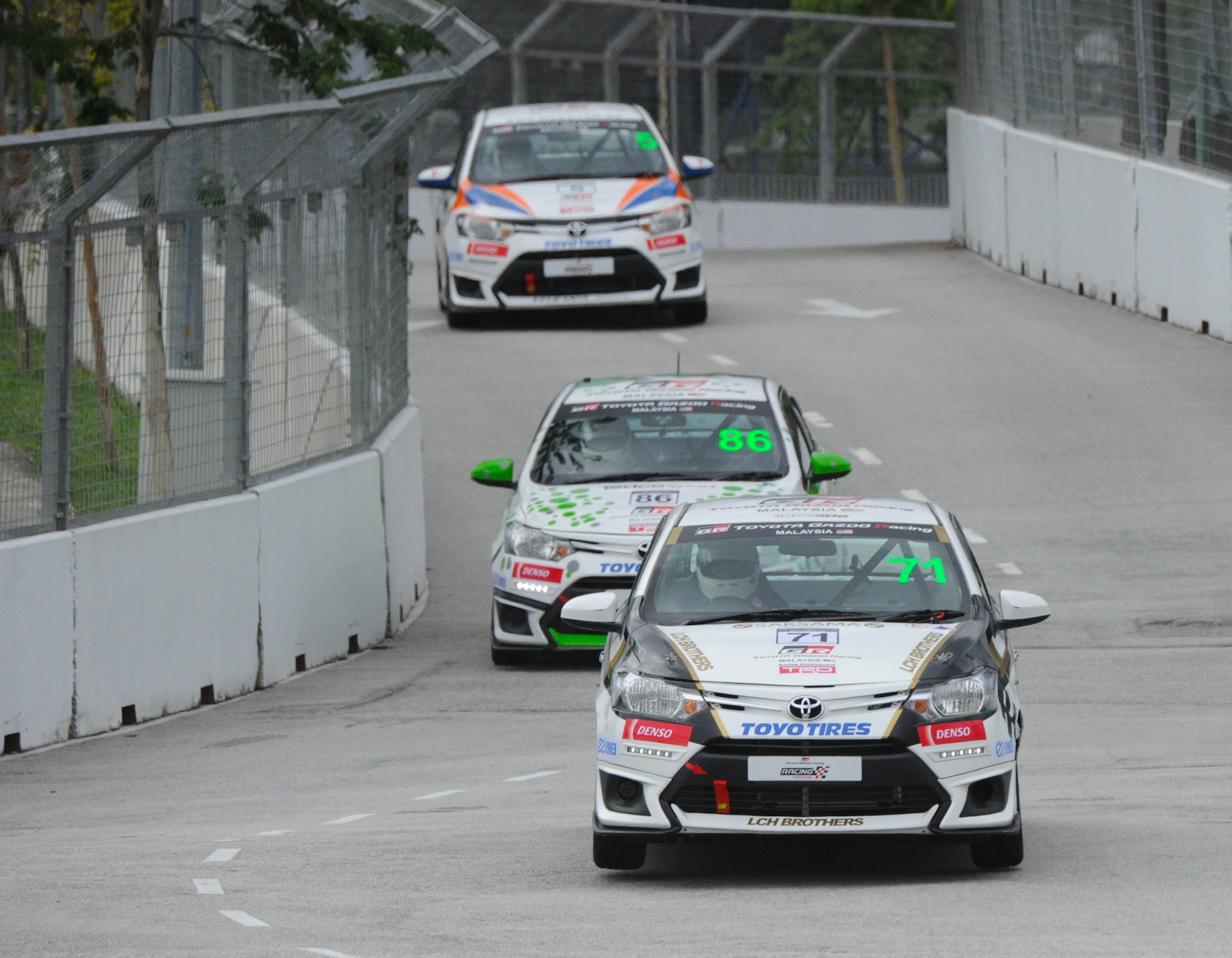 Be sure to catch the stunt performance of Japanese World Champion drifters Masato Kawabata and Drift Samurai, Takahiro Imamura who will be out to thrill, performing their brilliant drift shows in a pair of Toyota 86 drift cars.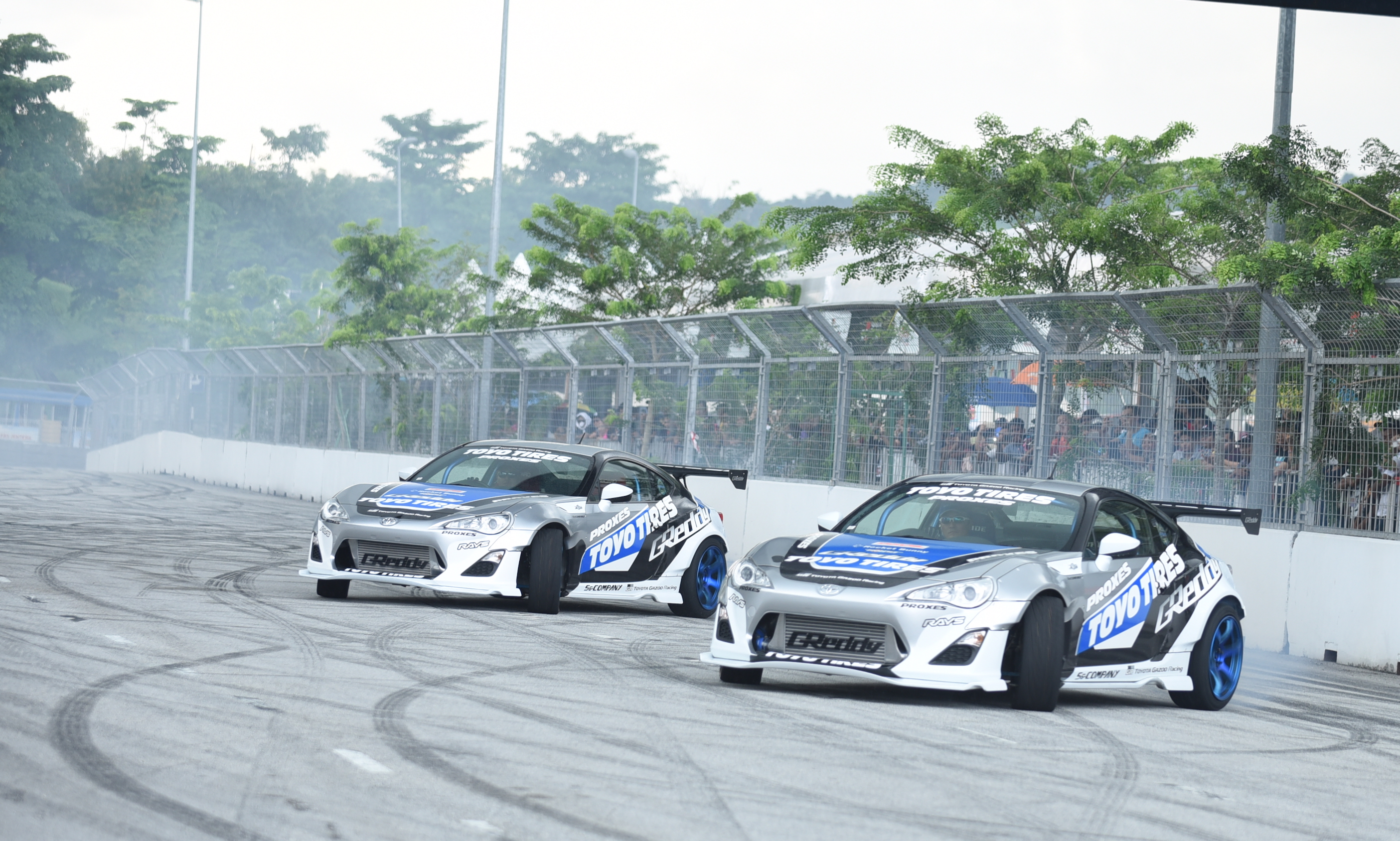 In keeping with UMW Toyota Motor's efforts to promote healthy, safe and wholesome activities, the race track at the Toyota GAZOO Racing (TGR) Racing Festival in Johor will be open for an hour to cyclists who register on Saturday morning, allowing them an opportunity to experience the circuit in a safe and controlled manner.
Another attraction of the Toyota GAZOO Racing (TGR) Racing Festival in Medini City is the presence of some of the region's top food trucks from Johor including Brader Doug, Tacoloco, Salys Streetfood, Aromorasa to name a few.
Entrance to the Toyota GAZOO Racing (TGR) Racing Festival is free and activities begin from 9am daily stretching till 6.30pm. For the latest developments, event information and everything about the Vios Challenge, visit the homepage Toyota GAZOO Racing Malaysia, follow the Insta page or like the Facebook page.