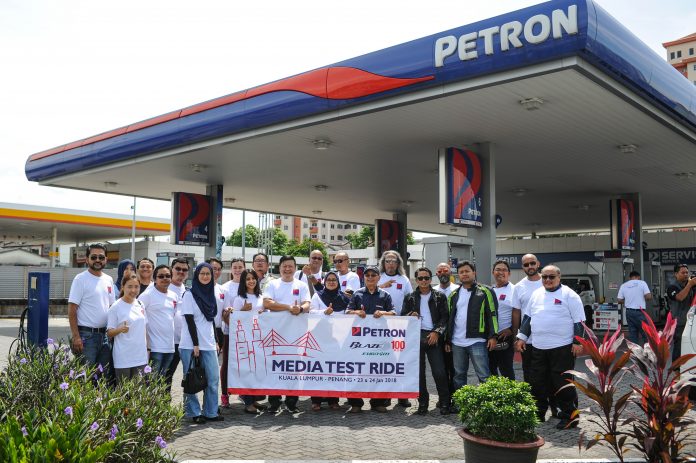 "Are you nuts?" (lu gila ka?) Spoken colloquially with a hint of Chinese accent and coming from your mechanic, whose knowledge of your bike far surpasses that of your own, one would probably think long and hard about embarking on a 400+km roadtrip, with a bike older than 80% of you reading this…
But that was the plan. You see, having procured this 1983 Suzuki Katana 750 almost a year ago, I'd not had a proper 'shakedown' ride on it, ever since the 'must-do' restoration was completed, and the invite for the Petron "Fuel Happy" Media Ride 2018 seemed like the best time to do it. Or was it…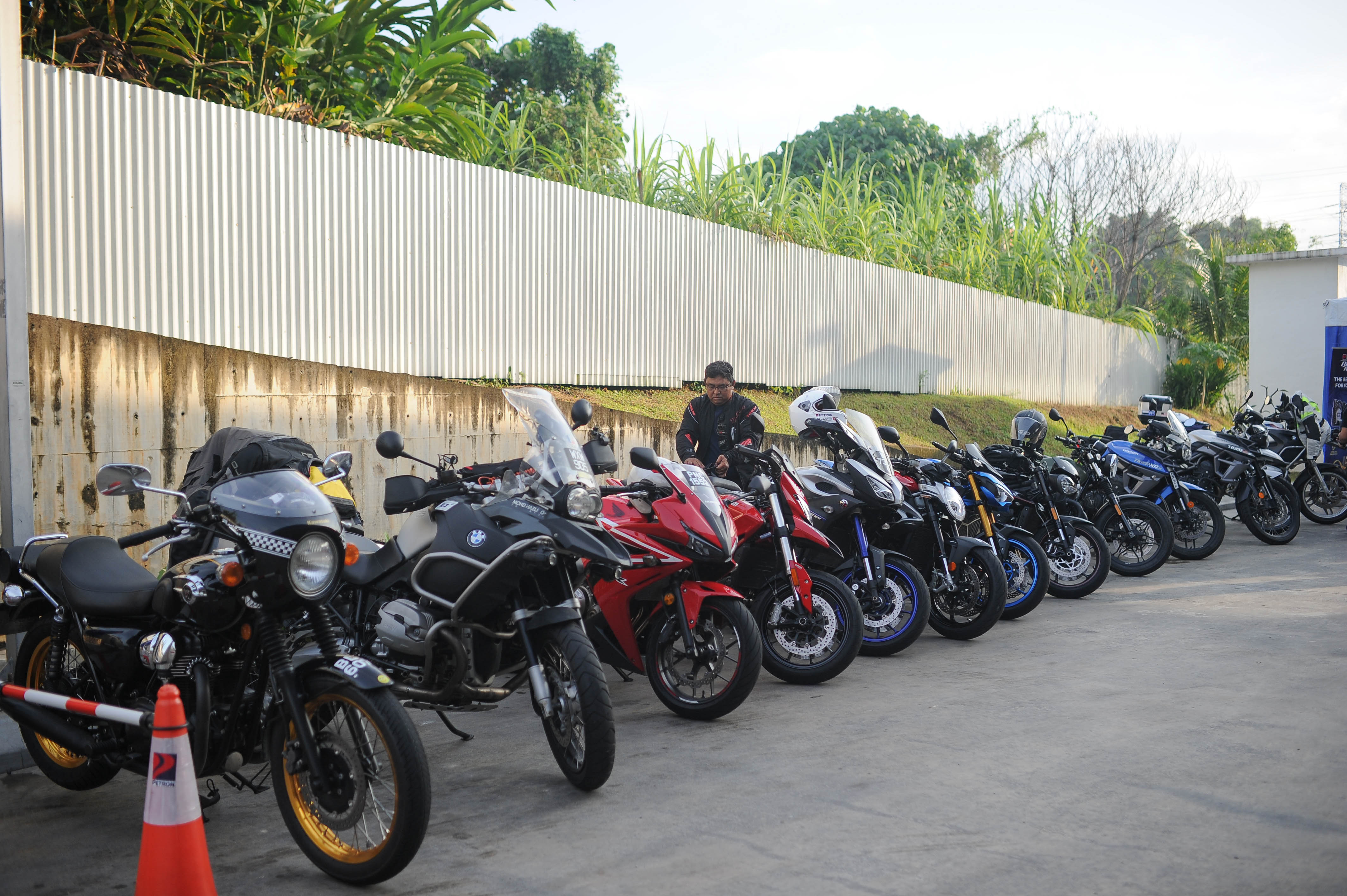 The plan was for bike media to use their own machines to experience the attributes of Petron's Blaze RON100 fuel, for a journey from KL to Penang and back again. And the said machines had to be 500cc and above. I guess this time my trusty Sym200 "Scootourer" would be staying home…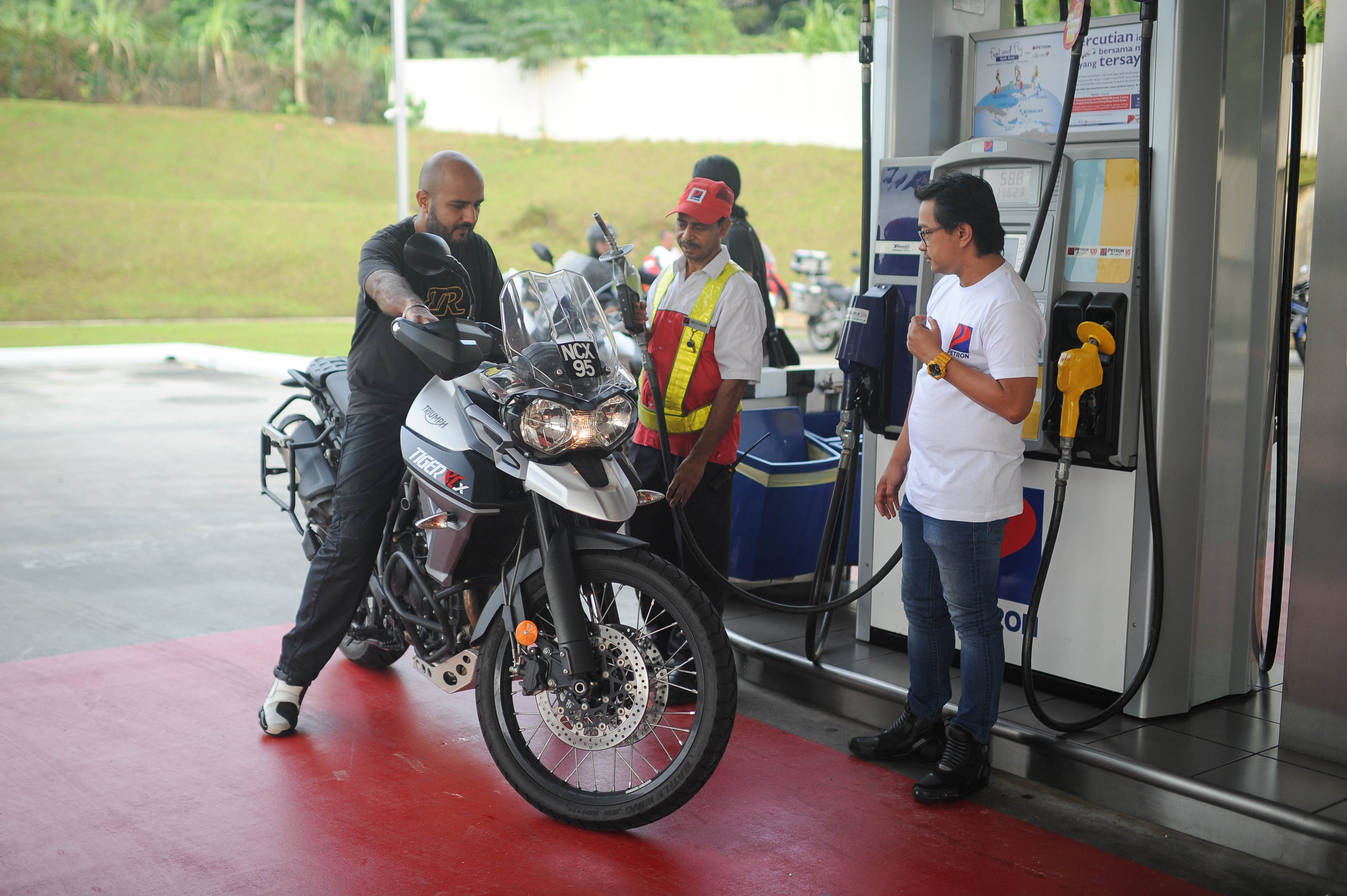 Before we get to the ride itself, we need to clear the air about RON. What's RON? RON is actually an acronym that stands for Research Octane Number, and represents the fuel's 'knock-resistance', or premature ignition / detonation. This happens when fuel in the combustion chamber explodes after compression, but before the spark-plug can properly ignite it. And this can result in engine damage. The higher the RON number, the more adept it is at eliminating this pre-detonation, and in the long run, preserve your engine longer.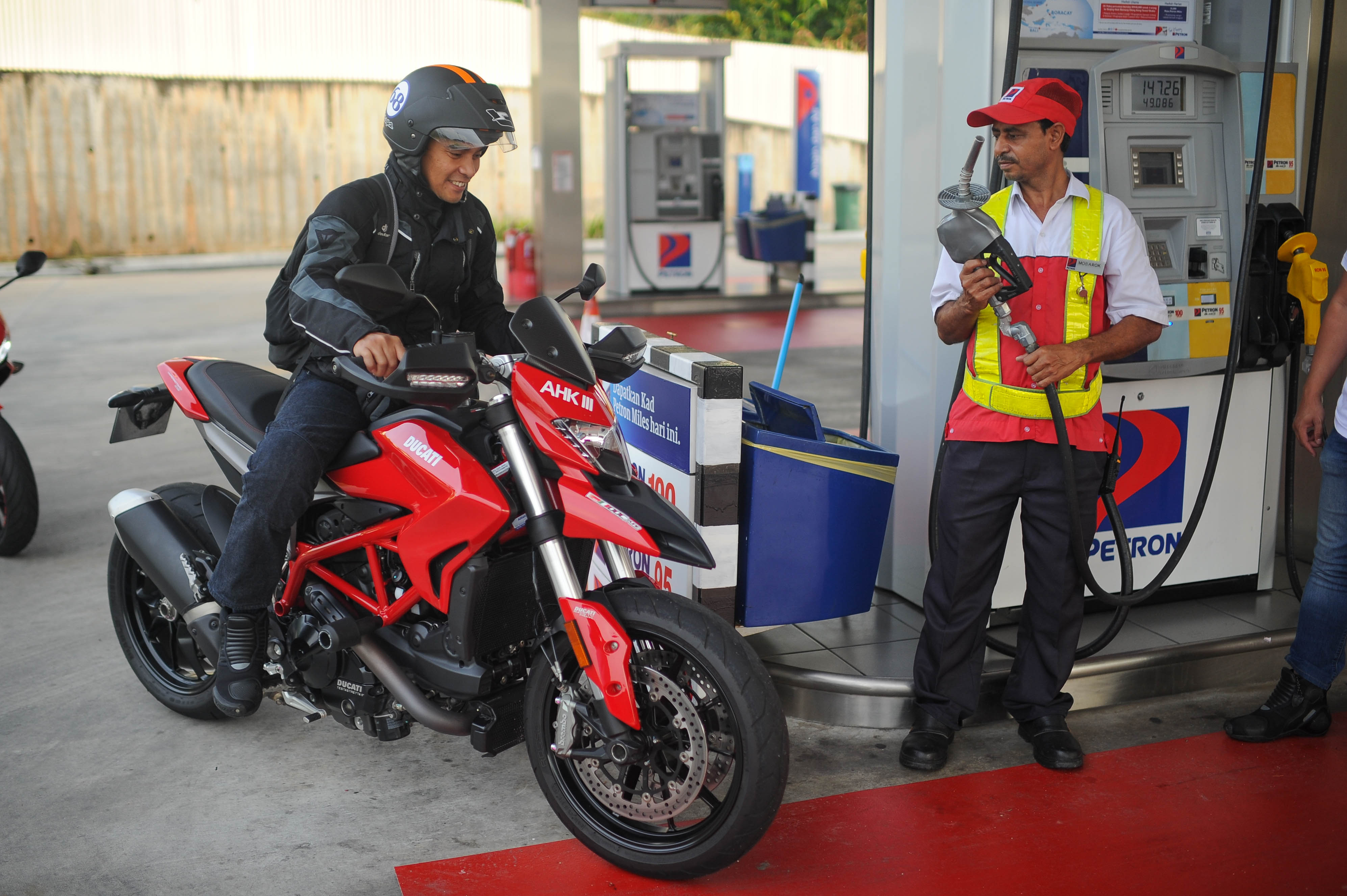 Petron Blaze RON100, which meets EURO 4M standards, utilizes a "TriAction Advantage" formula comprising an Organic combustion-enhancer for a cleaner and better burn with no pre-detonation, a Fully-synthetic detergent additive that cleans and stops deposits from forming for increased engine protection, and a Friction-modifier which reduces the friction between engine parts. So long story short, is RON100 worth using? Yes. Can it be used in any car or bike? Yes. Or rather I was about to find out about the latter anyway…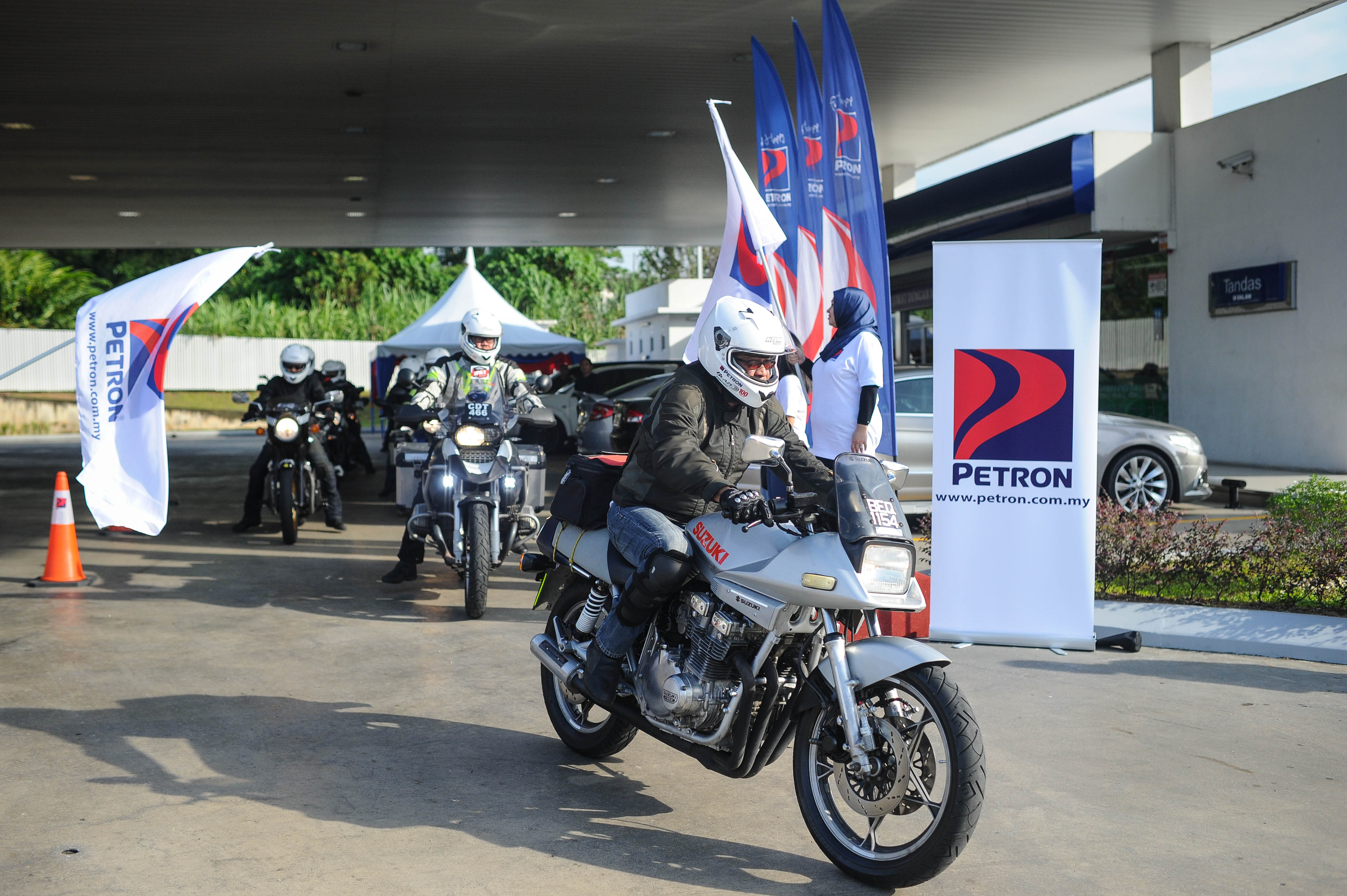 The Suzuki Katana 750 from the early 80's predates every gizmo and gadget you currently own. It even predates the Internet and Emails for God's sake. Mobile phones, not even Smartphones, didn't even exist yet when this bike first appeared. Its Hans Muth design seems to have endured over the years, and even three decades on, it still looks contemporary set against a backdrop of newer and more technologically advanced motorcycles.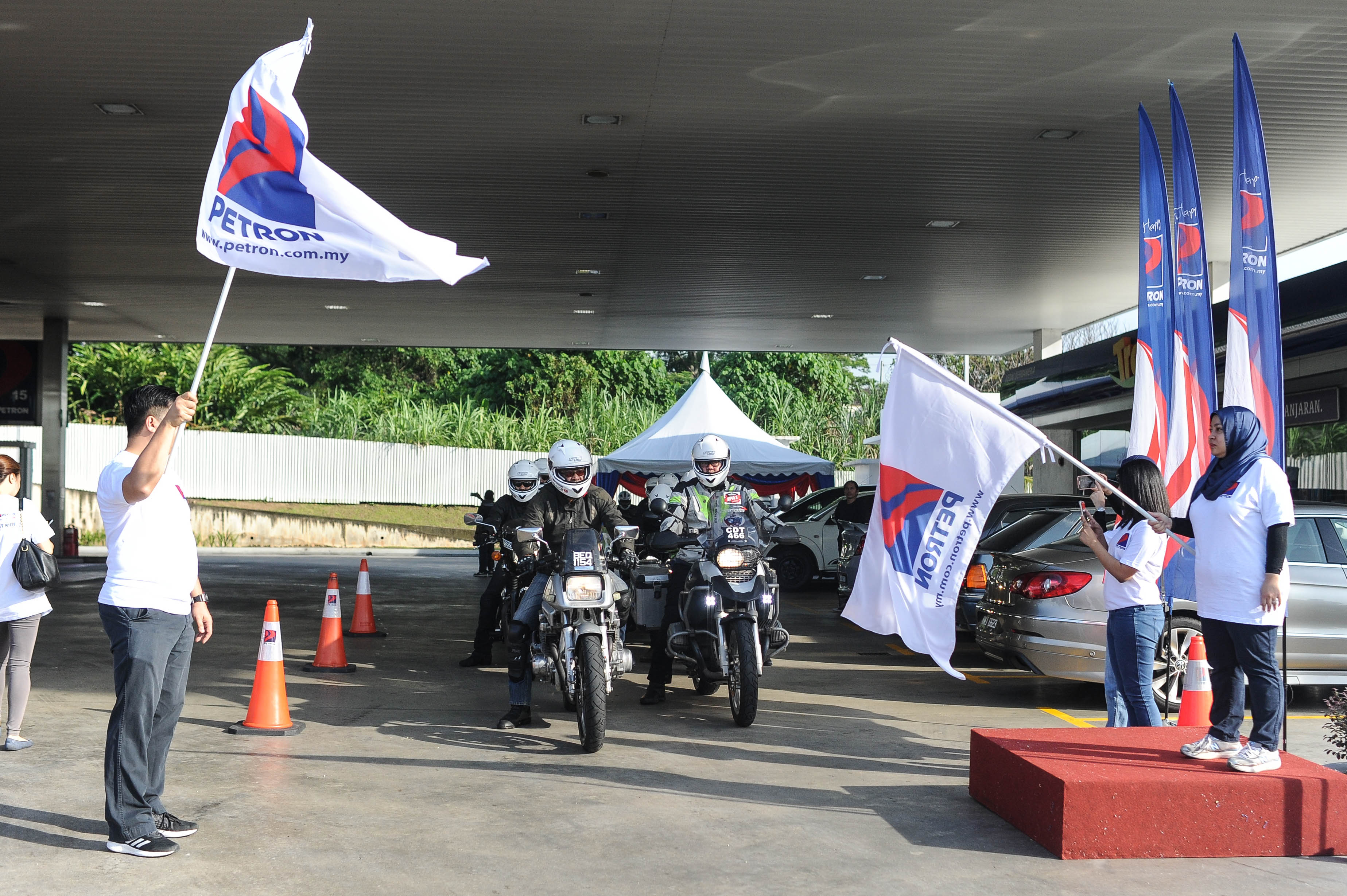 I did have my reservations though to be honest. This was after all a rather long ride, on a 'grandfather' of a bike. Let me clarify that; in the biking world where anything over a decade is considered old, this bike was ancient among the rest.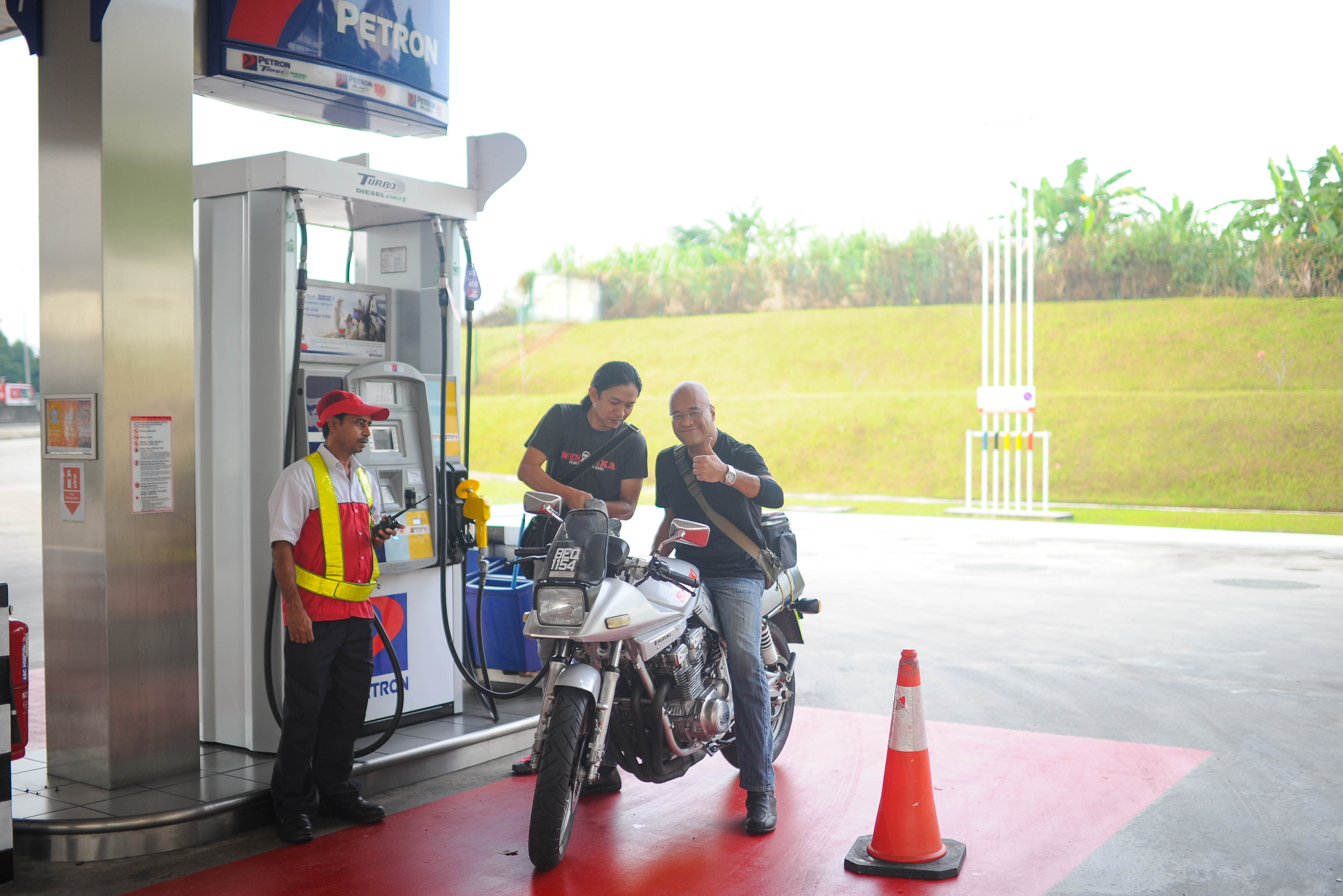 So there we were, about 16 of us, all on large capacity bikes, ready to hit the highway after a full-tank of RON100, graciously supplied by our hosts Petron Marketing. Having only been using RON95 for the Kat, I was curious to see what benefits I could feel from switching to RON100; and no the petrol-tank didn't need to be drained before filling-up with RON100.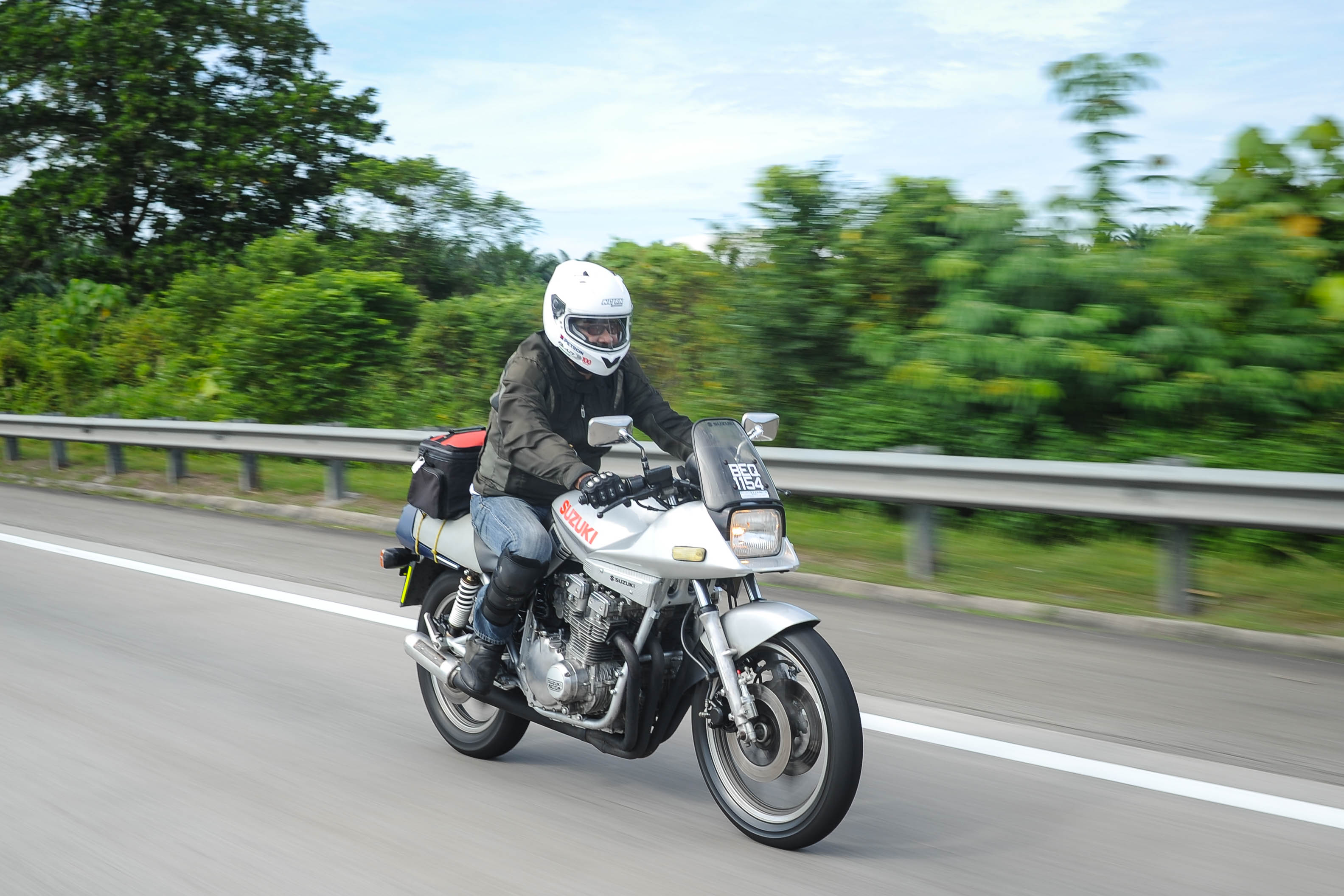 It was only after the second fill-up that I managed to feel some discernible difference in the way the old bike was performing, I guess by this point about 200km from the flag-off, every remaining drop of the previous RON95 had burned through the system, leaving only Blaze RON100 in the tank.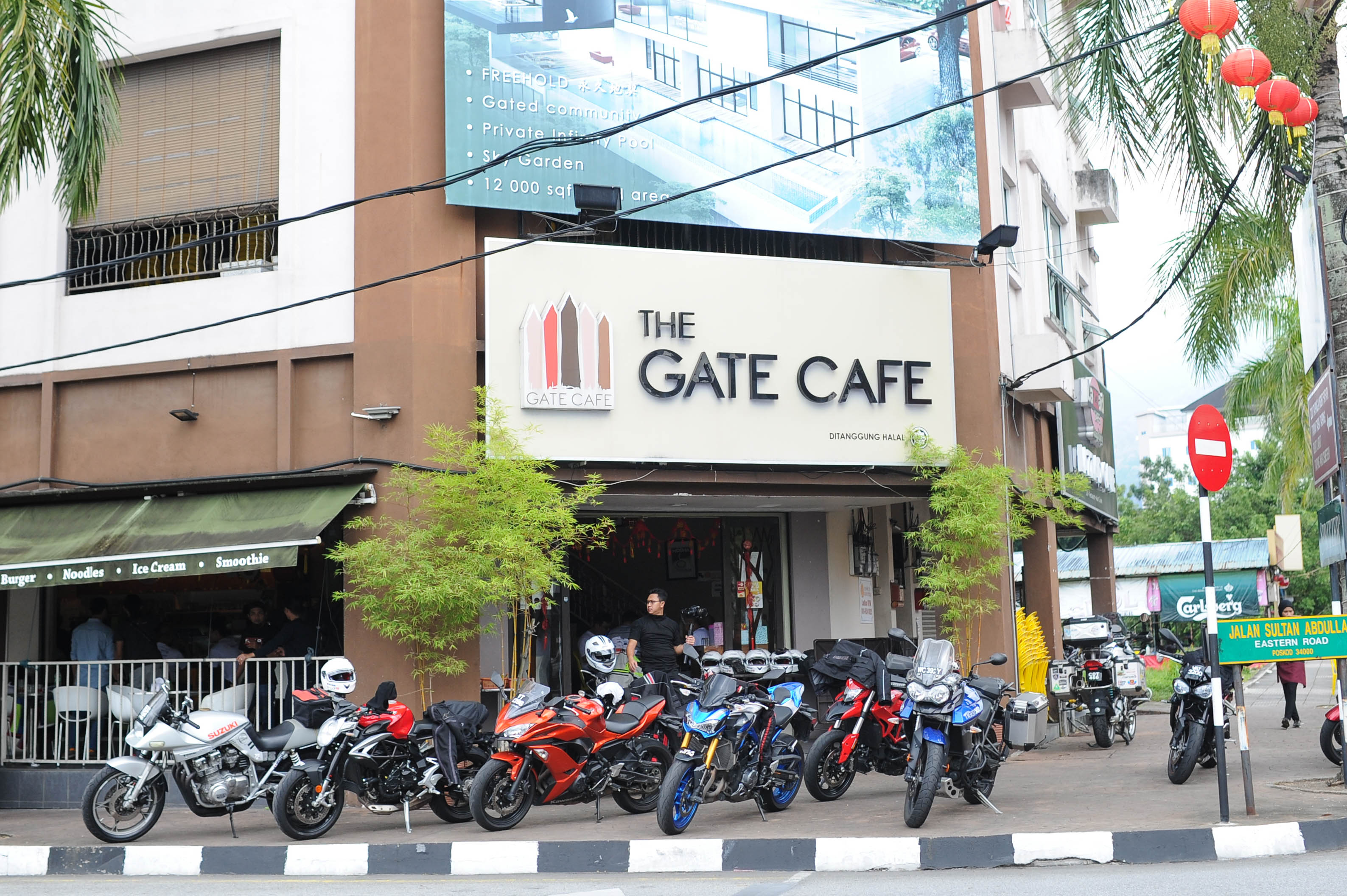 It was during this time that I distinctly felt the throttle response to be much quicker than before, as well as roll-on acceleration. I decided against testing if the top-speed had increased significantly, for lets face it, you'd don't enter a geriatric into a 100m sprint with Usain Bolt.
One thing I was certain of though, was that the engine was (and still is) running a lot smoother, and the bike seemed more eager to rev. I'm really going to have to try RON100 in my Sym200 scooter, because at a mere 171.2cc, any advantage in any fuel going through that tiny engine will be felt instantly.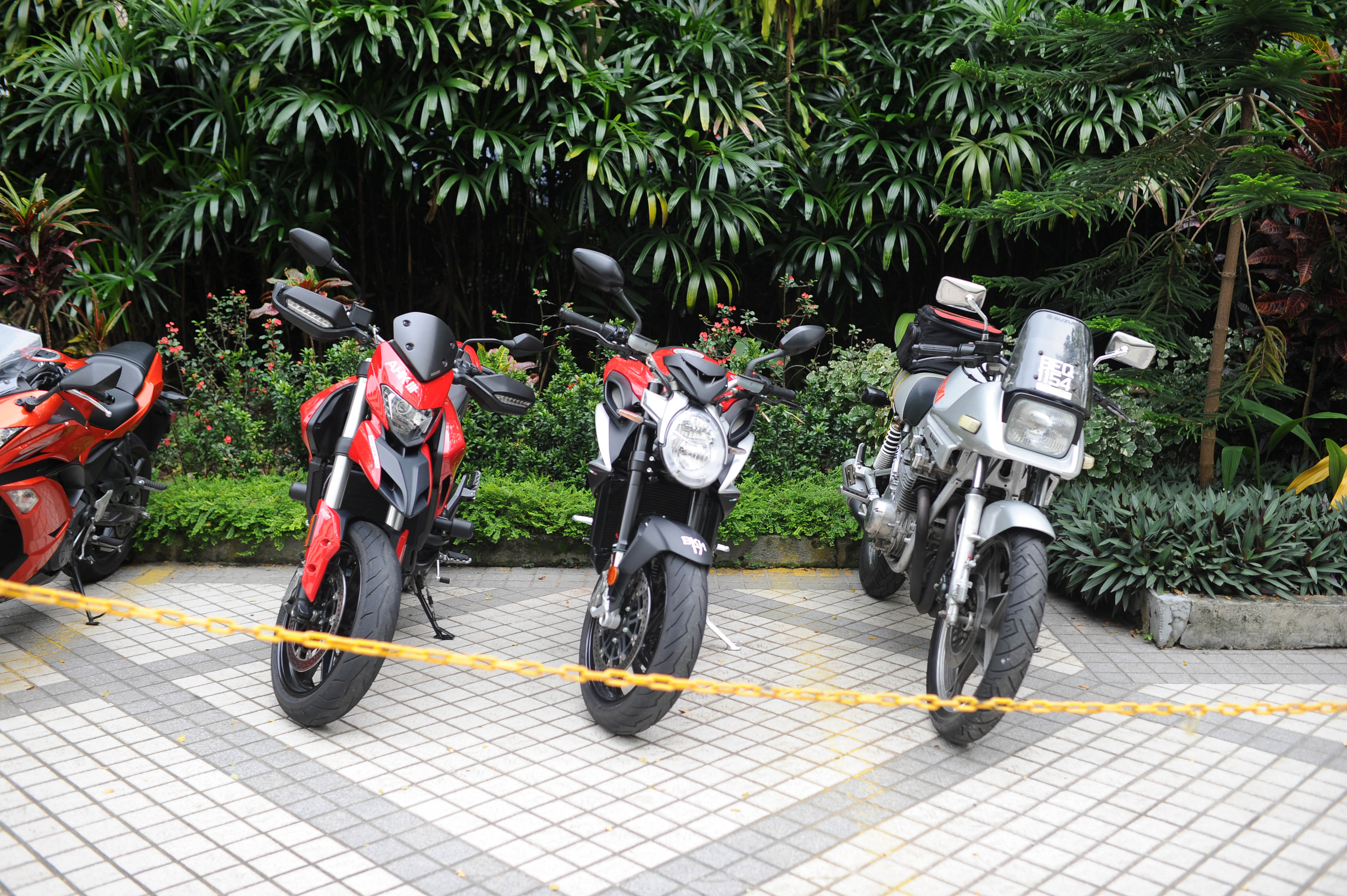 In conclusion, over the span of two days and a few hundred kilometres, I think it's safe to say that we were all collectively impressed with Petron's Blaze RON100 fuel. All the bikes made it, there wasn't a single issue with any of them, and I'm extremely happy to say, that included the old Suzuki Katana too.
For a closer look at some of the bikes that attended this ride, have a look at this video from our friend Hezeri Samsuri at Careta.my:
Kami dalam perjalanan ke Pulau Pinang untuk menguji bahan api Petron Blaze RON100 dan minyak pelincir sintetik Petron. Pelbagai jenis motosikal ditunggang oleh rakan rakan media kami. Meriah!!!!

Posted by Careta on 22hb Januari 2018
Acknowledgements: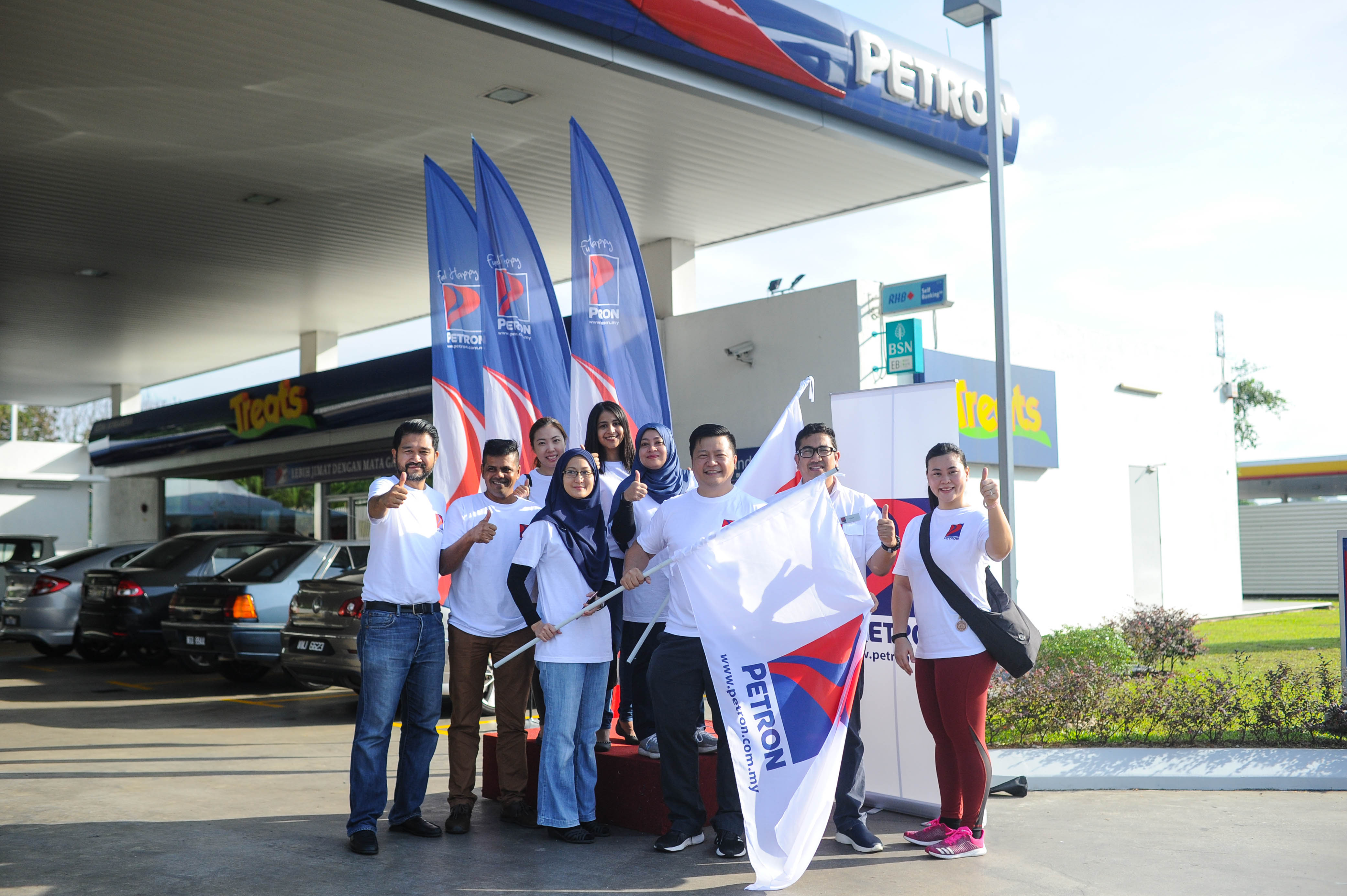 Many thanks to the Petron Marketing team (above) for organising this ride, and for giving us the opportunity to sample first-hand the benefits of RON100! – Chris Wee.
NB: In case you didn't know, Petron also produces engine oils for bikes in different grades, and to learn about them in more detail, click the links below: (photos of the oils are in the gallery below)
For more information about Petron products, log on to www.petron.com.my.
Petron "Fuel Happy" Blaze RON100 Media Ride Photo Gallery…
The FULL Details from Petron…
PETRON BLAZE 100 POWERS FUEL HAPPY ROAD TRIP FOR 2-WHEELERS
Petron held a Media Test Ride road trip exclusively for motor bikers to allow them to experience the high-performance benefits of Petron Blaze 100 Euro 4M.
Selected media on board 15 motorcycles of their own, in different brands and models participated in the Media Test Ride as part of a two-day road trip fueled by Petron Blaze 100 Euro 4M. The team traveled across more than 300 kilometers of PLUS North-South Expressway from Kuala Lumpur to Penang, maneuvering through long and hilly stretches of the expressway. The road trip was flagged off by Mr. Danny Chen, Marketing Manager at Petron MRR2 Selayang, while En. Mohd Shaibi Ahmad Hijazi, Retail Sales Manager served as the event's spokesperson.
"The road trip gave us the opportunity to show the high-performance benefits of our Petron Blaze Euro 4M on two-wheelers. The results affirmed its superior capability and efficiency, giving motorcycle and motorbike riders a smoother and better drive, as well as greater value for money. We are pleased to note that our participants thoroughly enjoyed their ride and had a Fuel Happy experience," said Pn Faridah Ali, Head of Retail Business.
The journey kicked off at Petron MRR2 Selayang station before turning towards PLUS Expressway going to Penang. The group had a stopover at Tapah PLUS R&R before refueling with Blaze 100 at Petron Station Bercham in Perak. The ride continued on PLUS Expressway moving towards Taiping where they exited for lunch. Petron Jalan Hussein Onn (Sg Dua) served as the next refueling station before reaching Penang Island via Penang Bridge.
Now on its fourth year, Fuel Happy Road Trip is especially organized for members of the media to give them the chance to experience the benefits of Petron's world-class fuels, as well as its trademark personalized customer service. In testing the fuel performance, participants take on highways and cross-country drives to some of the country's best places.  They can also enjoy the benefits of Petron Miles card for redemption of fuel and Treats items.
"Since launching Blaze 100 in January 2016, we have been receiving positive feedback from customers. Its unique Tri-Action Advantage guarantees more power, better engine protection, and better mileage, while low sulfur content making it environment-friendly. Blaze 100 proves our commitment in delivering innovative products and services for our valued customers," continued Pn Faridah.
From 7 pilot stations, Petron Blaze 100 is now available at 71 stations nationwide and soon in more stations to meet growing market demand.
About Petron Malaysia: Petron Malaysia is a leading company in Malaysia's downstream oil market. Its 88,000 barrel-per-day Port Dickson Refinery produces a wide variety of world-class fuels which is distributed through 8 terminals strategically located across the country. Through more than 580 stations nationwide, it retails premium fuels namely Blaze 100 Euro 4M, Blaze 97 Euro 4M, Blaze 95, Turbo Diesel Euro 5 and Diesel Max. Petron is committed to its vision to be the leading provider of total customer solutions in the oil sector and allied businesses.