Didi Resources Sdn. Bhd. being the newly appointed sole-distributor for Aprilia in Malaysia opened its doors to a brand-new showroom and service centre spanning 2,041 sq ft to bring a new home to Aprilia owners at the renowned motorcycle hub, The Gasket Alley in Petaling Jaya. The grand opening was also witnessed by Max Biaggi a former Grand Prix motorcycle road racing World Champion and winner of the 2010 and 2012 World Superbike Championship (below, 4th from right).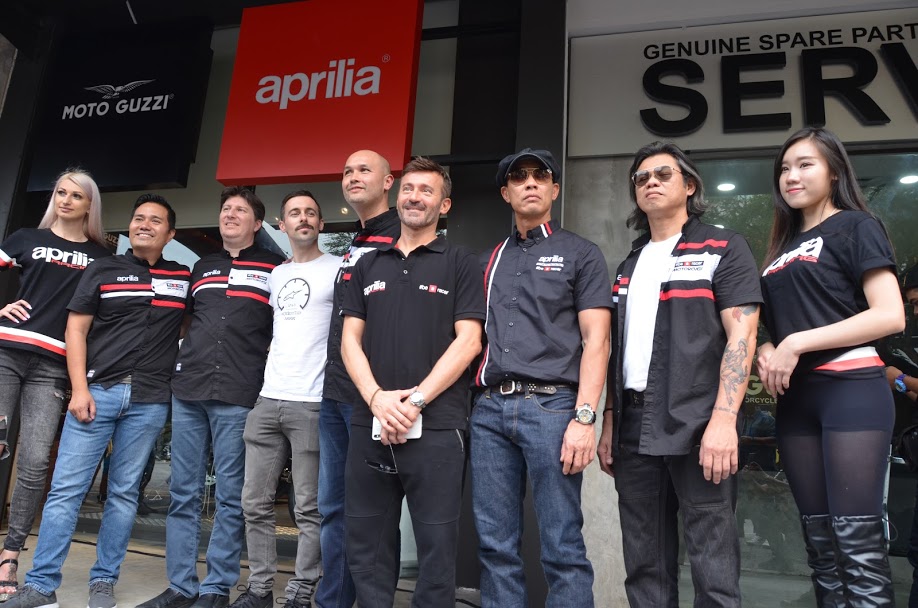 "We are honoured to be given the trust and responsibility to manage Aprilia, a renowned brand under the Piaggio Group of Companies, the following trust comes one year after we re-introduce Moto Guzzi in Malaysia. Our vision is to create a new ownership experience for existing and new customers where owning a motorcycle goes beyond just the product…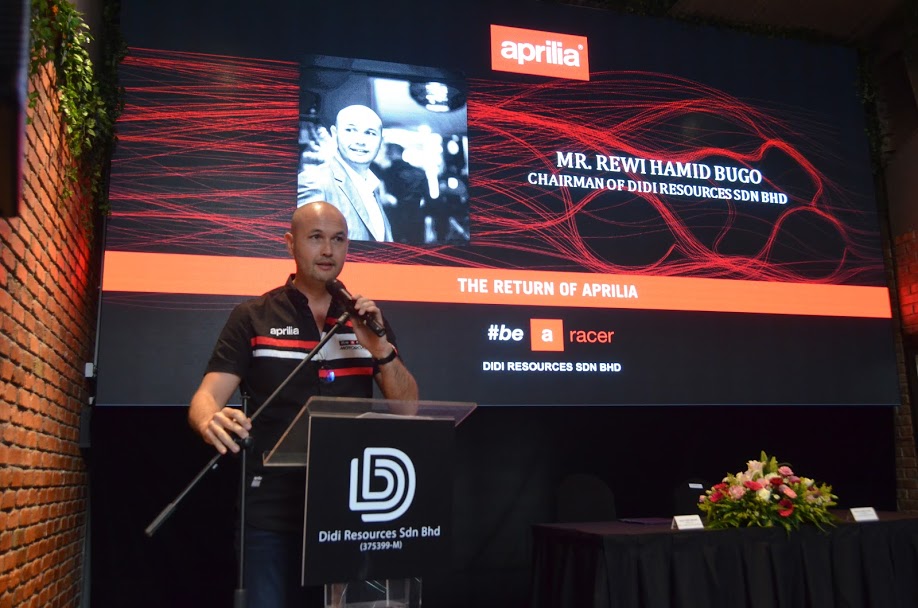 … we will continue to invest in after sales improvement and value added services to increase the ownership experience like dedicated track days, racing support, rides and gathering that is niche and unique to each Aprilia Owners", said Chairman of Didi Resources Sdn Bhd, Mr Rewi Hamid Bugo (above).
"The new showroom is aligned with our global initiative to combine some of our brands under one roof and with this new centre, our customers and owners can visit us to engage in both Aprilia and Moto Guzzi products and services and be immersed in an exclusive two wheel environment", said Pierre Sainton, Area Sales Manager, PIAGGIO ASIA PACIFIC PTE. LTD (above). The following opening also witnessed the signing of commitment by 3 dealers to invest in the brand in stages in 2019.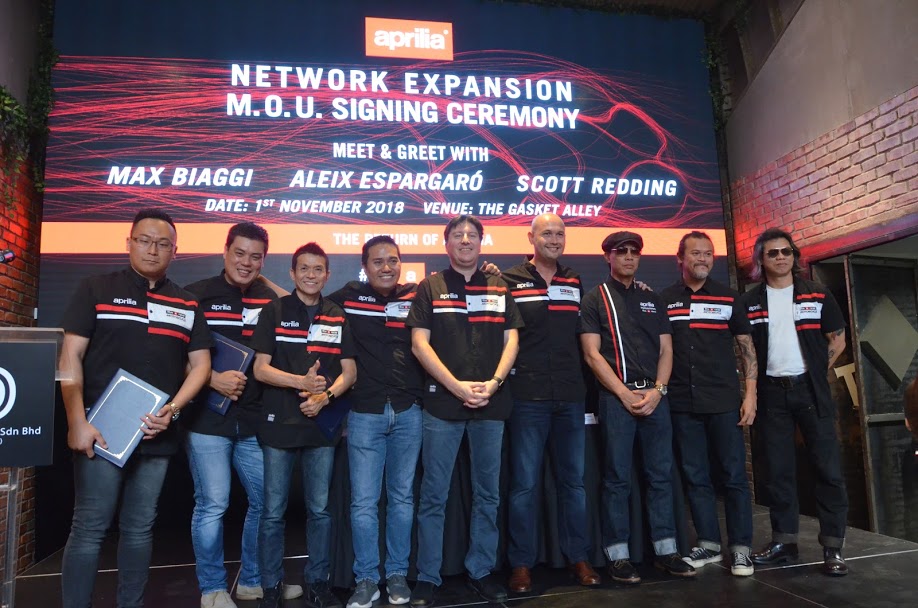 They consist of Welly World Cycle (Sungai Buloh), Sheng Fatt Superbike (Penang) and Soon Hin Co. (Kuantan) to further strengthen the network infrastructure in Malaysia. In conjunction with the Malaysian MotoGP race which happened from the 2nd until 4th November 2018 at the Sepang International Circuit, several exciting programs had been organized, including a Meet and Greet session with Max Biaggi, a dinner party with Aleix Espargaró and Scott Redding, Aprilia community ride to Sepang MotoGP and Aprilia Tribune at the grandstand to support the team.