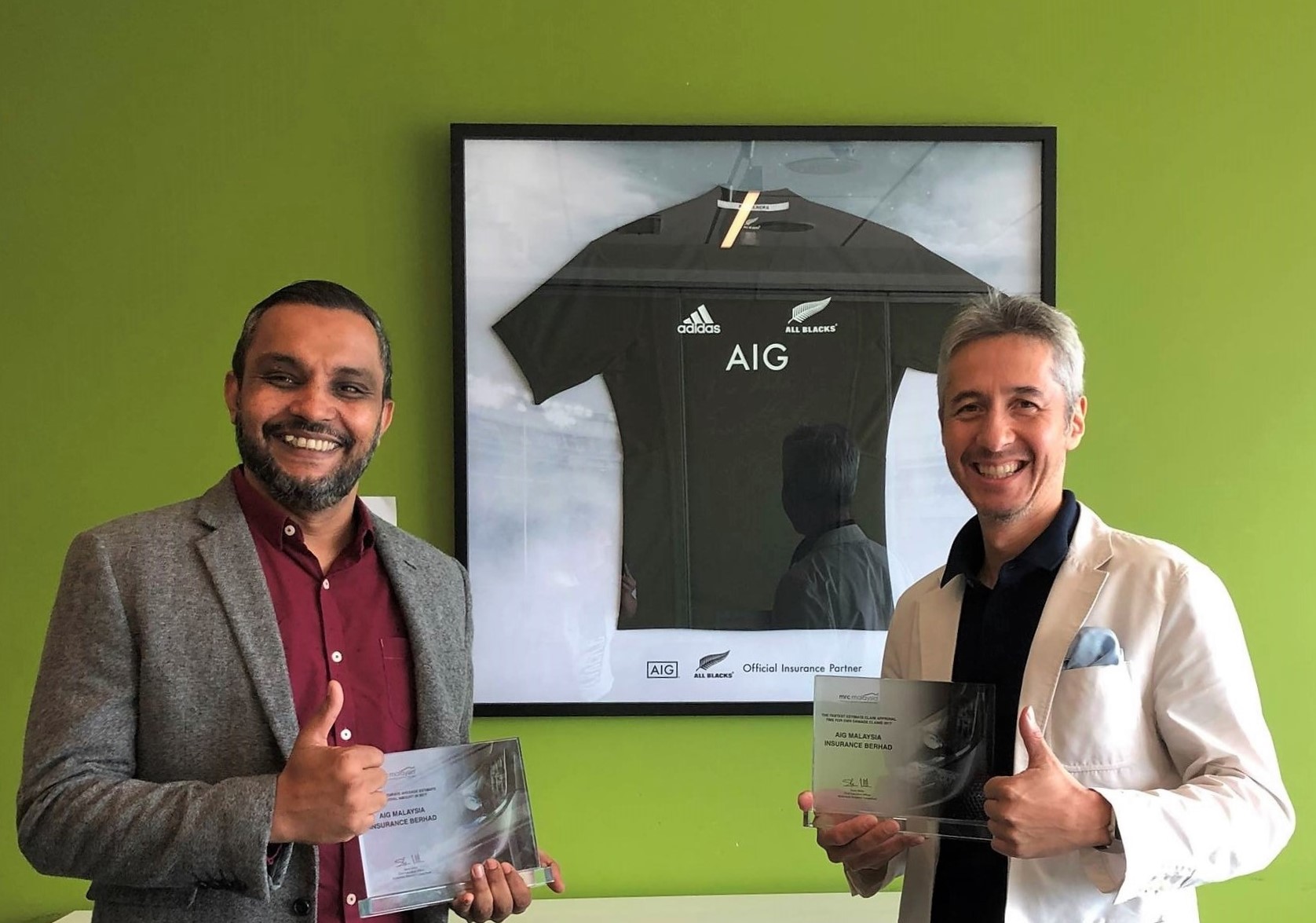 AIG Malaysia walked away with two motor insurance awards, "The Fastest Estimate Claim Approval Time for Own Damage Claims 2017" and "The Most Accurate Average Estimate to Approval Amount in 2017" at the Motordata Research Consortium (MRC) Industry Awards event, Motor Insurance Moving Forward, recently. The awards by MRC were based on the fastest turnaround time and most accurate claims estimates for vehicle claims, for which AIG has been recognised an unprecedented five times since 2011.
Incorporated in 1998, MRC is the only concessionaire appointed by the General Insurance Association of Malaysia (PIAM) with the endorsement of Bank Negara Malaysia (BNM) to standardise and improve motor vehicle claims in the insurance industry. The organisation uses an industry database of motor claims performance data to benchmark and reduce subjectivity.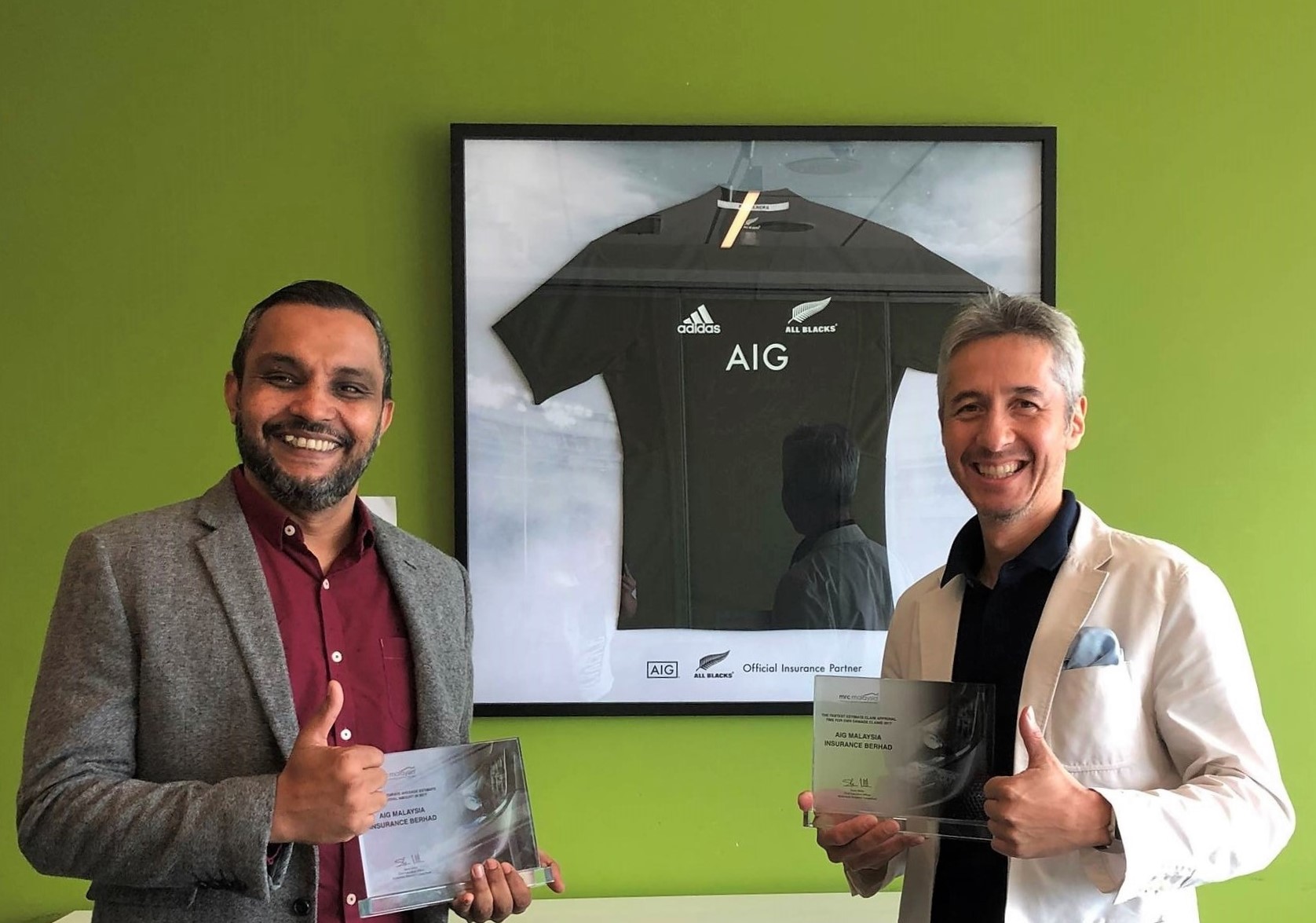 Antony Lee, CEO of AIG Malaysia Insurance Berhad, said the awards are a recognition of AIG's strong reputation as a trusted insurance provider that has focused on the need to service our customers reliably and efficiently. "We are honoured to have set a new benchmark for claims processing, in order to ensure best in class service for our customers. With the liberalisation of the motor insurance market, insurers will have to raise their standards to meet the needs of increasingly well-informed consumers to remain competitive," he said.
"AIG celebrates our global centennial anniversary this month – an important milestone and a testament to our history of taking care of our customers, which we plan to continue doing for the next 100 years. Our claims services form the backbone of our #AIGJagaYou promise, which we aim to safeguard for all Malaysians. As we mature as a society, AIG will leverage our expertise to formulate even more relevant solutions that fit the needs and lifestyles of our customers." he concluded.
For more information on AIG Malaysia, please visit www.aig.my.