Honda Malaysia has concluded the Joy of Buying contest with the prize-giving ceremony to present the seven grand prize winners with a brand new City each. Held from 1 September to 31 October 2018, the Joy of Buying contest was to celebrate Honda's 70th Anniversary and Malaysia's Unity. The contest also emphasizes the 3 Joys of Honda, which are Joy of Buying, Joy of Selling and Joy of Creating.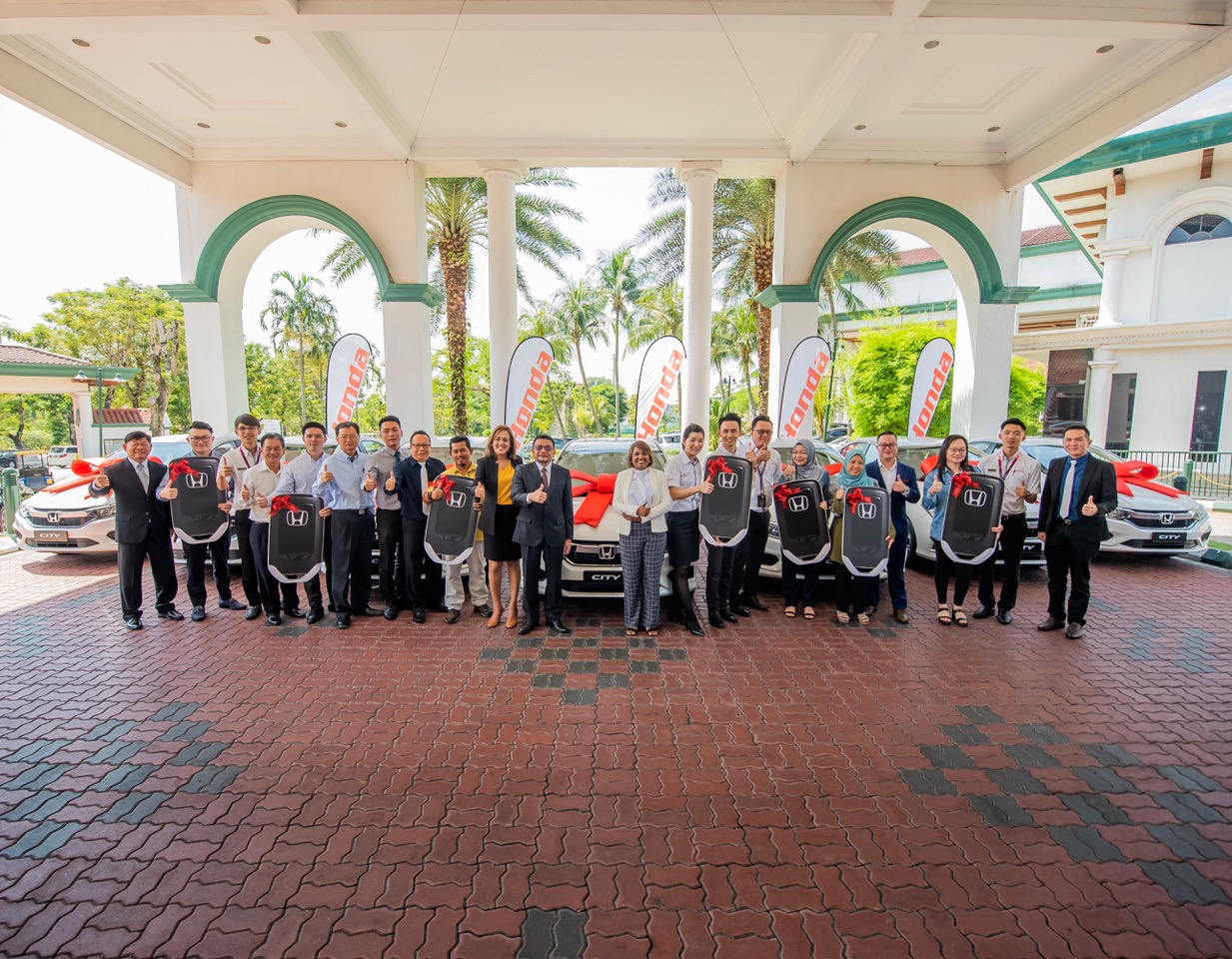 Honda Malaysia President and Chief Operating Officer, En. Roslan Abdullah (below) said, "This contest is an effort to show our sincere gratitude and appreciation to our beloved customers. It is the strong support of our customers that has enabled Honda Malaysia to be the No.1 brand in Non-National segment for three consecutive years. We would like to thank all our customers for believing in the Honda brand. We will continue to provide the Joy of Buying to our customers to meet their demand for greater customer satisfaction."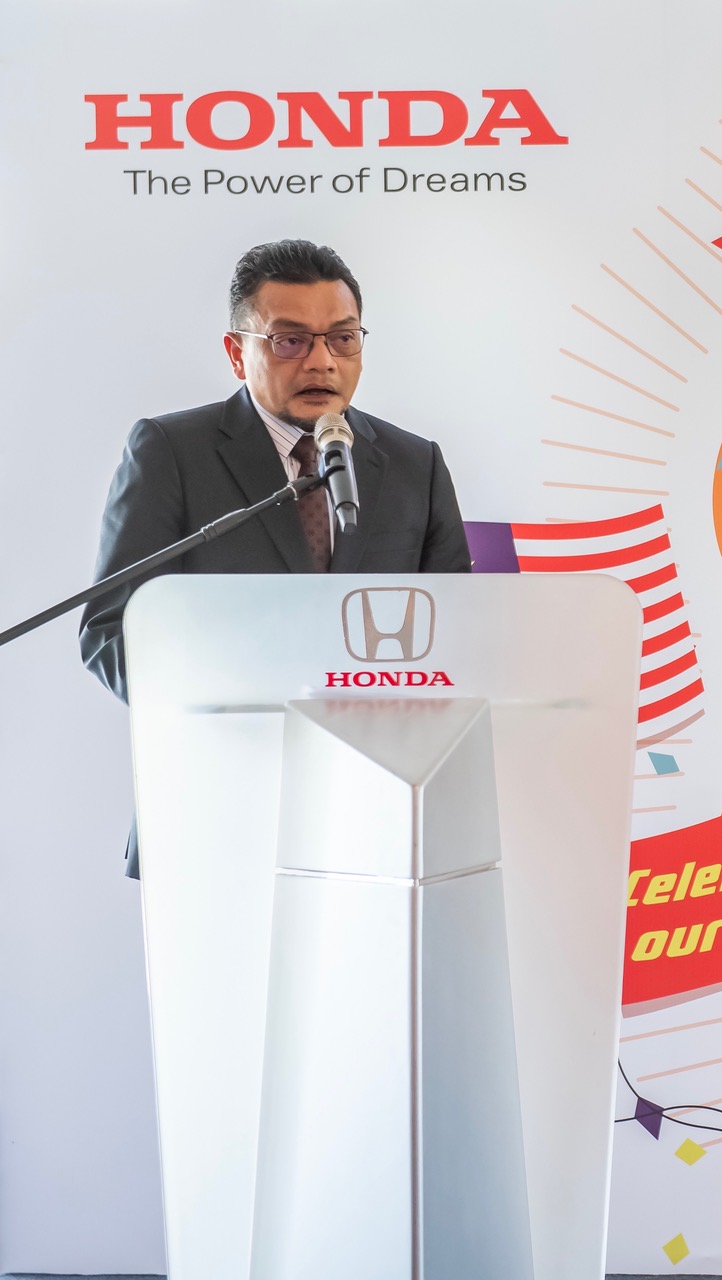 The two-month Joy of Buying contest received more than 4,800 submissions nationwide, of which, a total of 301 winners have been chosen. In addition to the seven grand prize winners of a City each for 7 weeks, there are 17 winners in the second place who will receive a Sony Blu-ray Home Cinema System each and 277 other winners will be rewarded with Honda official merchandise.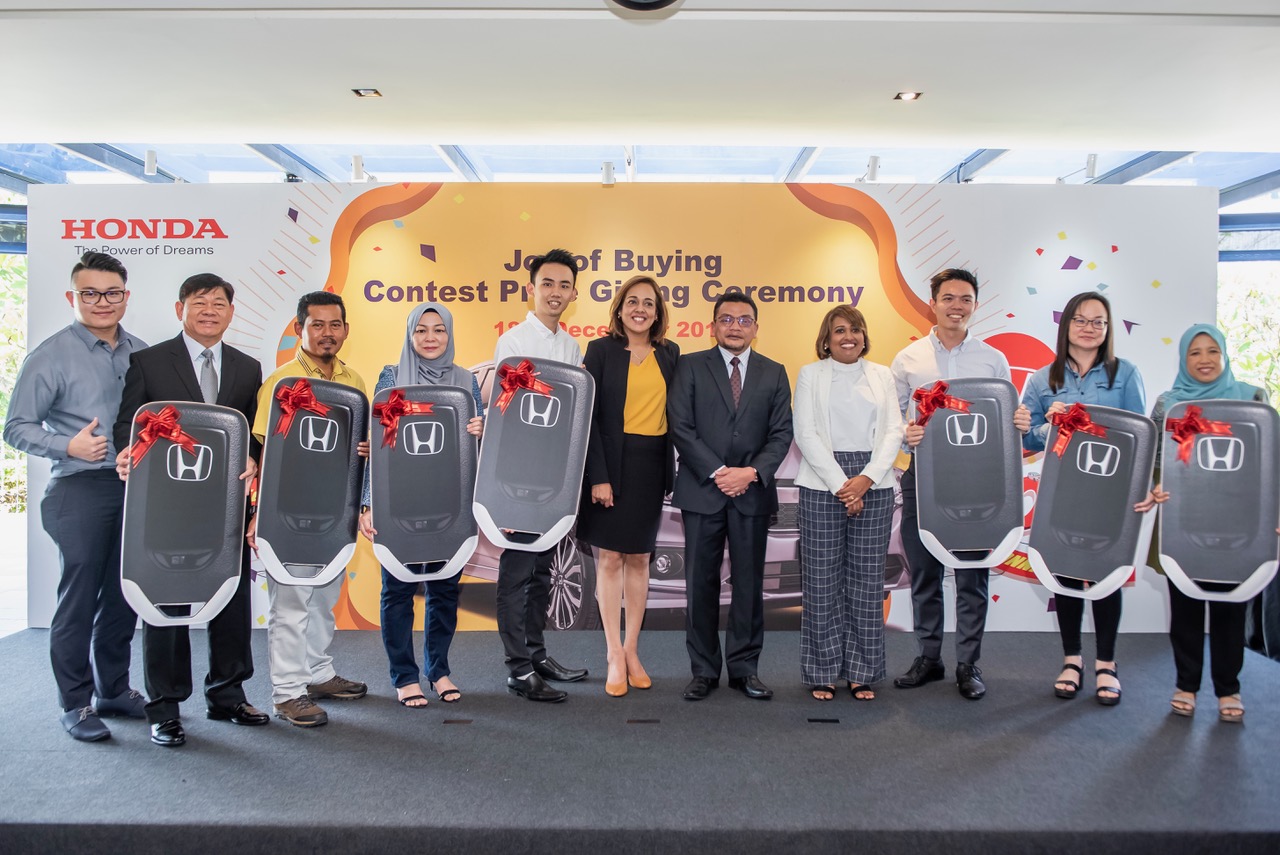 En. Roslan also added, "This contest takes lead from our tagline, and seeks to find the most creative answer on "how the slogan 'The Power of Dreams' has changed the customer's way of life." The Power of Dreams has inspired Honda to what it is today, turning a dream into reality as we aspire to provide mobility solutions to make lives better."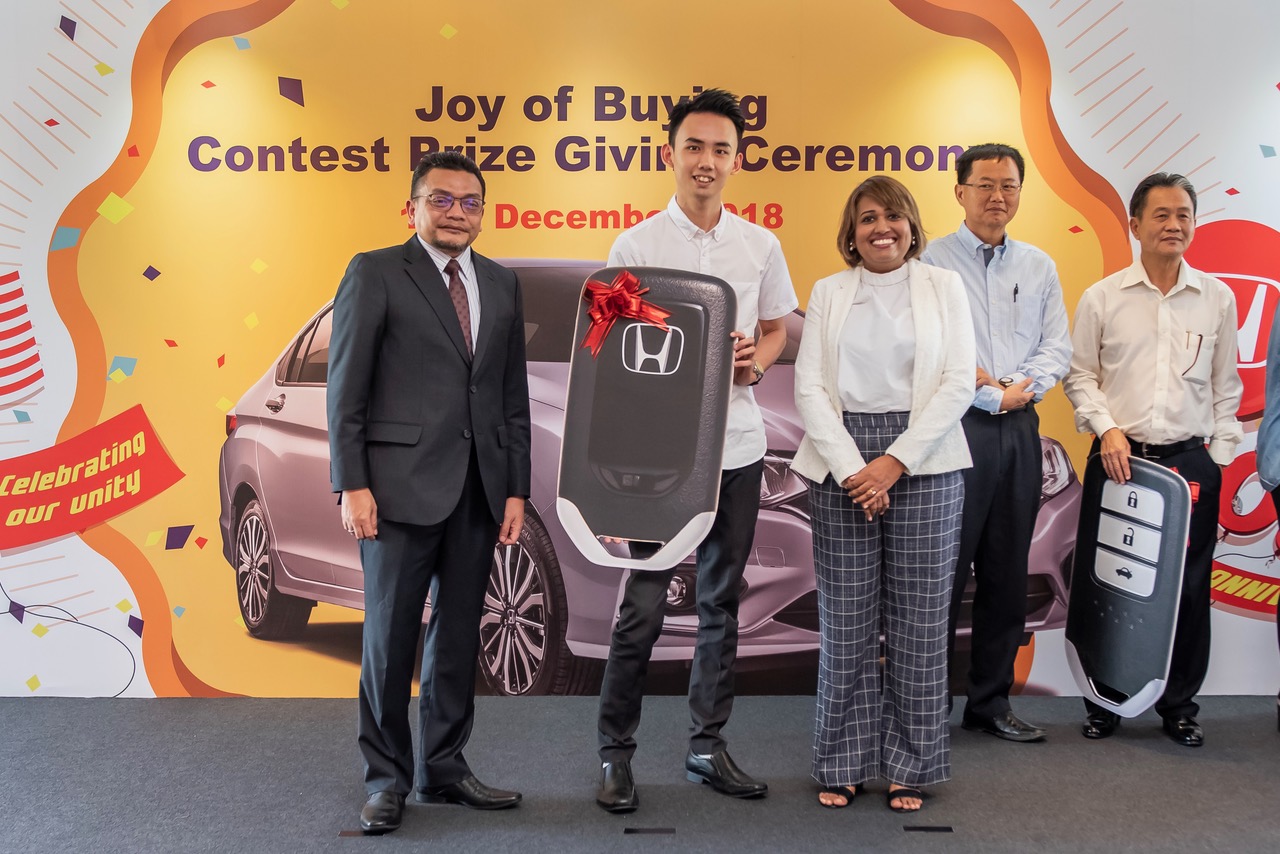 The City has maintained its leadership No. 1 position in the B-segment and it is Honda Malaysia's best-selling model. This year, the model has contributed more than 30,200 units sold or 32% to the total Honda Malaysia sales from January to November, making it the highest sales unit contributor during this period.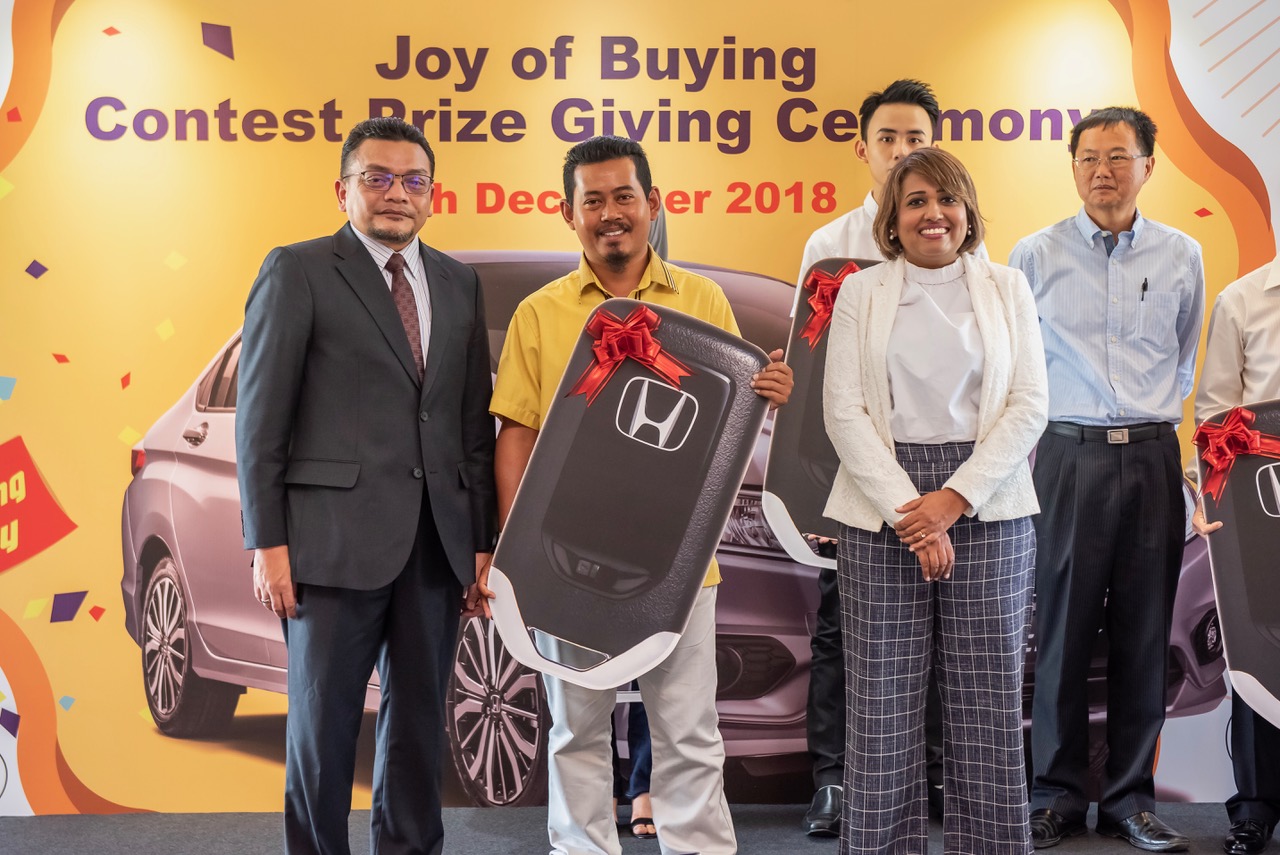 For further information on the Joy of Buying winners, Honda models and its after-sales service, call the Honda Toll-Free number of 1-800-88-2020 or log on to www.honda.com.my.