Lexus Malaysia recently announced that the updated 2019 Lexus NX300 is already open for booking and to further highlights its new features, a drive to Port Dickson was organised for the members of media. In short? We love it to bits and if money is not an issue, you should highly consider what this beauty has to offer.
Basically, what Lexus has achieved is injecting their latest Lexus Safety System + into the NX300 which includes the Pre-Collision System (PCS), Dynamic Radar Cruise Control (DRCC) with Stop & Go Function, Adaptive High-Beam System (AHS), and Lane Tracing Assist (LTA).
There's also the Active Cornering Assist (ACA) and other new features such as LED Sequential Turn Signal Lamps and Back Door with Kick-Open Sensor.
Everything else from the exterior and interior design to its 2.0-litre four-cylinder turbocharged engine with 235hp remain the same but all the newly added features, you would normally think that the updated Lexus NX300 is going to be more expensive, right? Wrong!
There are three variants on offer; Urban, Premium, and the F-Sport. The new prices are from RM313,888 up to RM349,888 (OTR without insurance) which is actually cheaper than the previous model without all the added safety features by a whopping RM12,000 to RM54,000!
I don't know about you but when we see a car with MORE FEATURES with LOWER PRICES, it's nothing but two thumbs up from each of us here at Piston.My.
Driving to Port Dickson offered comfort and luxury synonymous to the Lexus brand and even cruising at 160km/h, all occupants in the car can comfortably converse without having to raise our voices or continuously saying "I'm sorry, I can't hear you!"
Obviously, the ride is sublimely comfortable thanks to the already available features like its suspension package, soundproofing technology, and many more. But did you know that there's a slight injection from Yamaha to further assist in these very criteria?
A set of Yamaha performing short-stroke dampers placed strategically around the car's body to help 'minimize the effect of body deformation due to road input or cornering'. In simpler terms, the updated Lexus NX300 is comfortable AF and my God, we were mesmerized at how calm the ride was. Exceptionally good, this car.
Our route to PD took us through some trunk roads where we were able to test out its driving modes and other safety features, especially the Adaptive High-Beam System (AHS), Lane Tracing Assist (LTA), and Active Cornering Assist (ACA).
The ACA works by actively controlling the amount of brakes used by individual wheels in corners to ensure that you get through the end of the cornering manoeuvre safely without much hassle with the steering wheel. Worked fine with very positive results.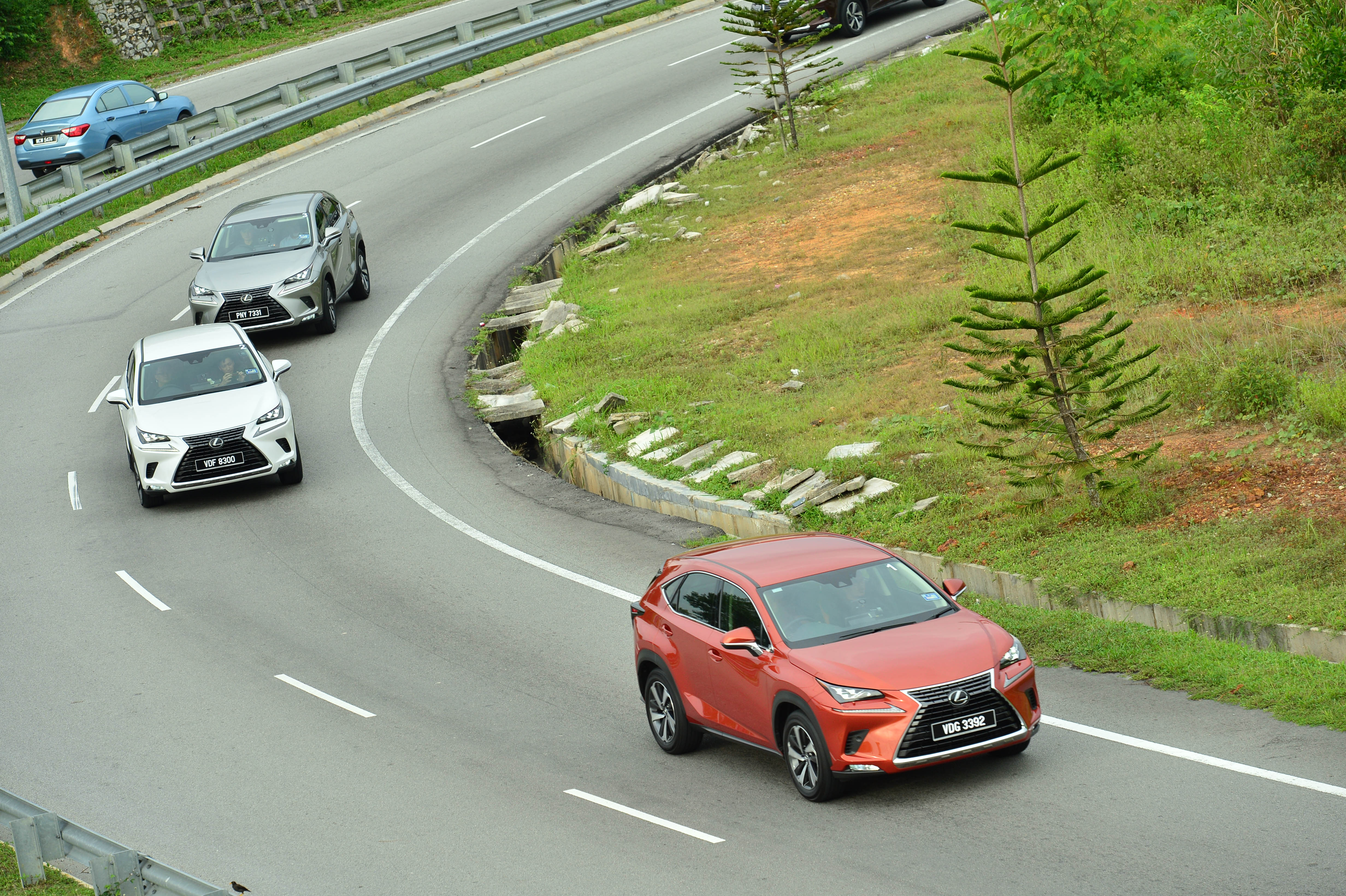 The Lane Tracing Assist helps to 'remind' the driver whenever they're about to exit the lane by sending vibrations to the steering wheel (either due to lack of concentration, sleepiness, or changing lanes without using the signal indicators). This also works but it would be better if the vibrations could be more substantial.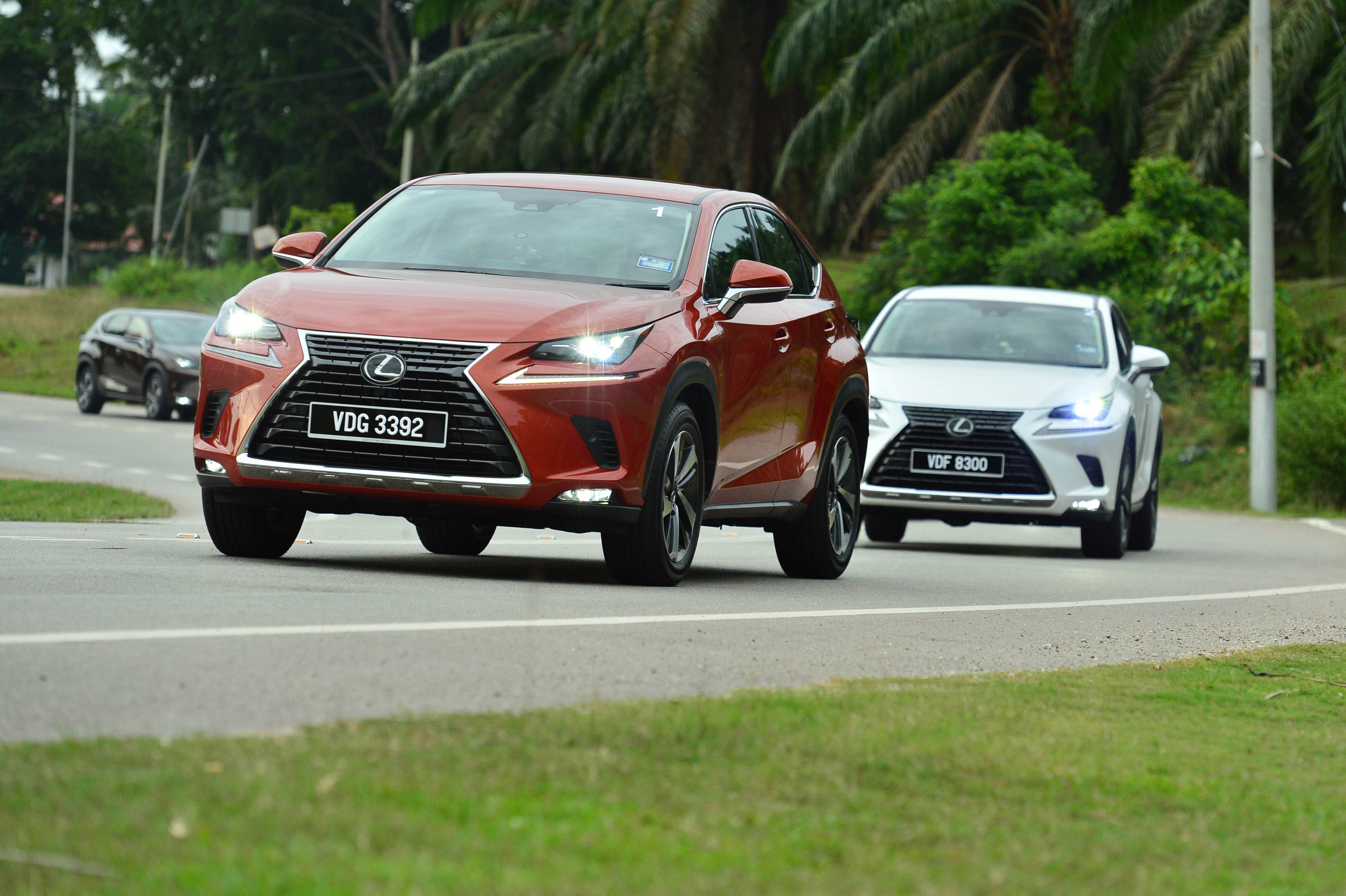 We also had the opportunity to try out the Dynamic Radar Cruise Control (DRCC) with Stop & Go Function during a couple of congested roads. The system seems to work normally but getting comfortable in turning it on takes some time. Once you're familiar, getting stuck in traffic jams will be much more enjoyable, if you happen to buy the updated Lexus NX300, of course.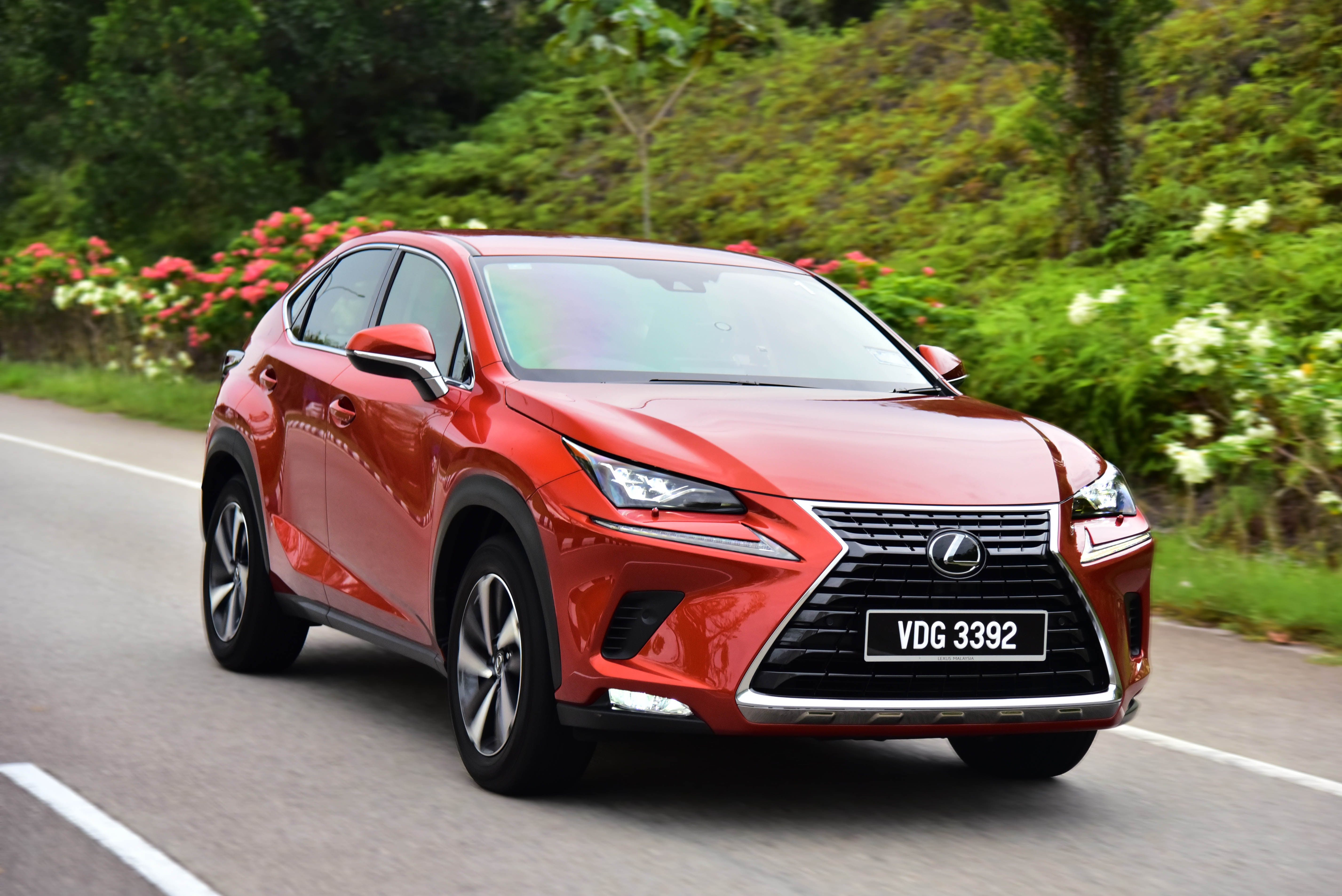 As stated before, there will three different variants which you can already book at any of the Lexus Malaysia showrooms located across the country. To know more, head over to www.lexus.com.my.