After its multi-generational run as a brand mainstay and global automotive phenomenon, the Volkswagen Beetle line has come to an end. The final unit, finished in Stonewashed Blue, was produced at Volkswagen's factory in Puebla, Mexico which has been the global hub for the modern model since 1998.
Actually, the 'end of Beetle production' at Puebla this week was the second time such an event occurred. 16 years ago, in 2003, the factory said farewell to the original Beetles when production ceased after 39 years. It was the last of some 21.5 million units of the same generation produced since 1938.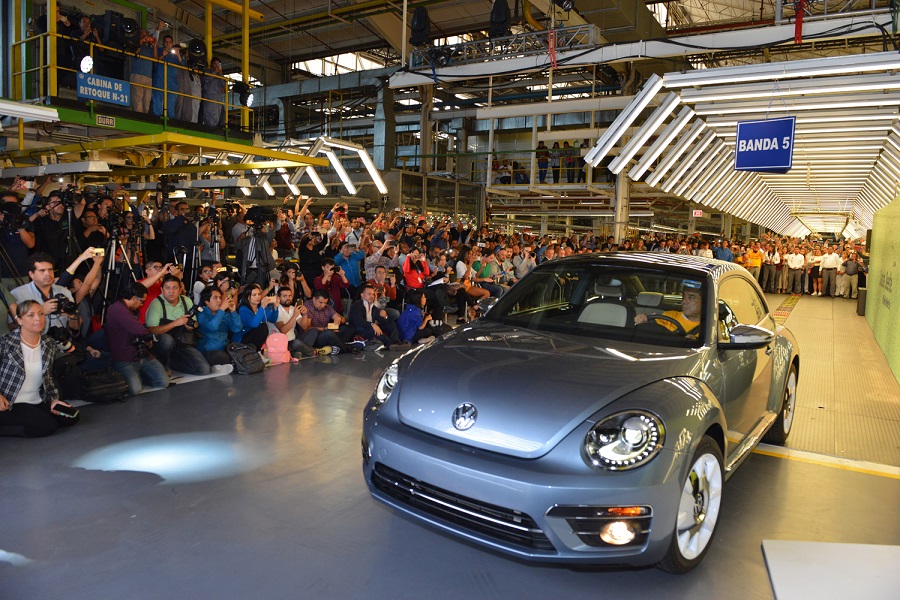 One of the top 5 bestsellers of all time
The final Beetle will live on display at Volkswagen's local museum in Puebla as a lasting tribute to the automobile's rich and storied heritage. While the original Type 1 model will go down in automobile history as one of the top 5 bestselling cars of all time, the New Beetle, as it was known when it was reborn in 1998, was an early automotive adopter of retro design language. Like the modern MINI, it re-introduced the familiar silhouette to a new generation of drivers. Over 1.2 million units were produced, only at the Puebla factory which supplied to 91 global markets.
The third and final generation was launched in 2011 and over 500,000 units have been built up till the final one this week. In total, the second and third generations have been offered (from the factory) in 23 different exterior colours, 32 interior trims, 13 varying engine configurations and 19 special editions. Individual markets have also had special editions, such as the Collectors Edition by Volkswagen Passenger Cars Malaysia (VPCM) to say farewell to the model.
Compact SUV model to replace Beetle at factory
The end of Beetle production will allow the Puebla factory to take on the Tarek, a compact SUV model that will be manufactured from next year. The second largest Volkswagen factory also produces the Jetta, Tiguan and Golf. It has an annual capacity of 420,000 engines and in 2018 produced a total of 435,373 vehicles.
Click here for other articles on Volkswagen.
Visit www.volkswagen.com.my to find out more about the models available in Malaysia.