When Perodua started making cars over 25 years ago, its mission was to offer Malaysians low-priced personal transportation, besides helping in the development of the domestic auto industry. Learning from its technical partner, Daihatsu Motor, and then slowly building up its own in-house capabilities, it has done well and ascended to being the No.1 carmaker in the country.
The products which Perodua has been selling are at the entry-level end of the motor vehicle spectrum. In other countries, entry-level models are the cheapest and come with a minimum of equipment and features. Their cost is kept as low as possible so they can be sold cheaply. Some manufacturers may make little or nothing on such models but hope that once they have drawn new customers to own and experience their brand, they will be able to retain these customers in the years to follow.

Malaysian consumers expect a lot
The situation in Malaysia is somewhat different, perhaps because consumers regard the prices of cars as being too high – and this has been the perception for a long time. The tax structure is largely the reason but the government has always found it hard to lower taxes on new vehicles as the revenue is significant. To give it up means that another source of revenue must be found and that's difficult in these times. The only way has been to provide incentives to those companies that assemble locally and make investments, enabling them to offset their production costs and set lower retail prices.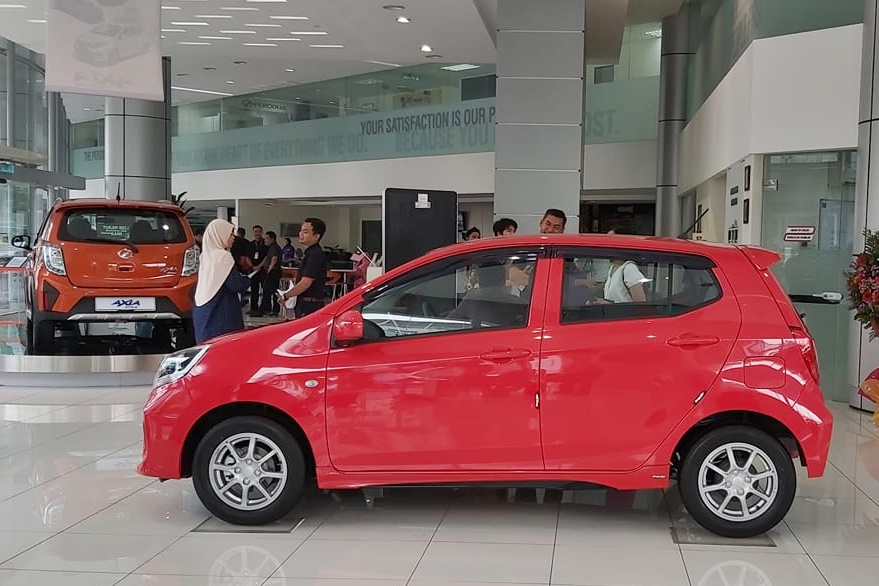 Even then, Perodua still has a big challenge because its customers expect even entry-level cars to have features and equipment that the more expensive models have. Fortunately, the carmaker has reached a very high volume today and has economies of scale to moderate production costs and give more to its customers than would be the case in other countries.
Which brings us to the 2019 Perodua Axia range launched today. The smallest model in Perodua's range, the Axia has been in the market since September 2014 and with over 400,000 units on the road, it is the bestselling model in its class. In 2017, an updated model was launched and helped to maintain interest to keep sales high.
Overview of the 2019 Perodua Axia range launched this morning.

Posted by Piston.my on Khamis, 19 September 2019
The ideal first car
Like the Kancil and Viva earlier, the Axia has been popular among younger customers which is not surprising, of course. It is ideal as a first car for many just starting to work. At the same time, there is also a segment of buyers who want a simple, economical small car just for daily transportation. The Axia also serves such people well and in fact, Perodua's Chairman, Tan Sri Asmat Kamaludin, says that he enjoys driving his Axia more than the Lexus that the company provides.
"For over a quarter of a century, Perodua has mobilised Malaysia with quality compact vehicles that offer practicality, dependability, ease to drive and low overall ownership costs. For these reasons and more, the Kancil and Viva were popular choices for an entire generation of Malaysians buying their first cars," said Perodua's President & CEO, Dato' Zainal Abidin Ahmad.
"The 2019 Perodua Axia carries on that spirit while offering Malaysians much more in an entry-level model than ever thought possible. It offers major advances in safety and style never seen before in this segment and yet retains its affordability," he added.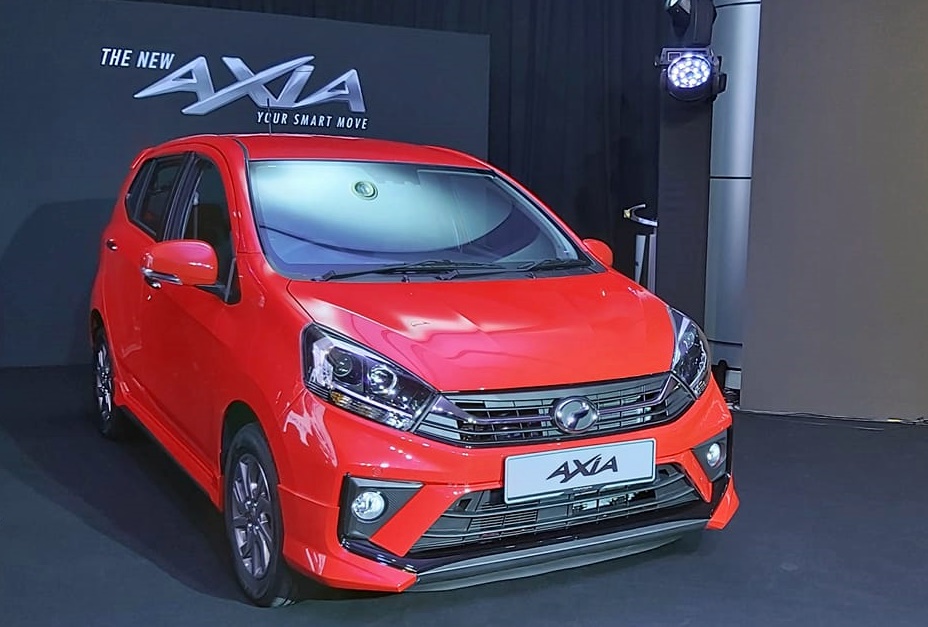 Enhanced safety (in top variant)
The range-topping AV variant (pictured above) now has Advanced Safety Assist (ASA) 2.0, which is one generation ahead of the one that was introduced in the current Myvi. ASA 2.0 has extended capability and comprises Pedestrian Detection (up to 50 km/h), Pre-Collision Warning (up to 100 km/h), Pre-Collision Braking (up to 80 km/h), Front Departure Alert and Pedal Misoperation Control functions to mitigate collisions. The video shown below refers to the Aruz SUV but the A.S.A. 2.0 system is identical in functions and capabilities.
Also, all variants from GXtra and above come with Vehicle Stability Control (VSC) and traction control, and all variants except the cheapest Axia E have ABS with Electronic Brakeforce Distribution as standard. ISOFIX is standard across the range for those who have to install childseats, while SE and AV variants get solar and security window film.
The Axia STYLE
The big news for the 2019 range is the addition of the STYLE variant. At a glance, this looks like a different model but it is just like the other Axia variants except that the designers have given it a bolder appearance. The looks have been inspired by the current popularity of crossover vehicles which are more rugged-looking. To achieve such a look, there are different front and rear bumpers with a skid plate being made a visual element, all-round body cladding, clear-lens tail lamps, roof mouldings, and a rear spoiler. The slightly raised body is the result of installing 15-inch alloy wheels. A new variant-exclusive Sunrise Orange body colour completes the trendy crossover-inspired look.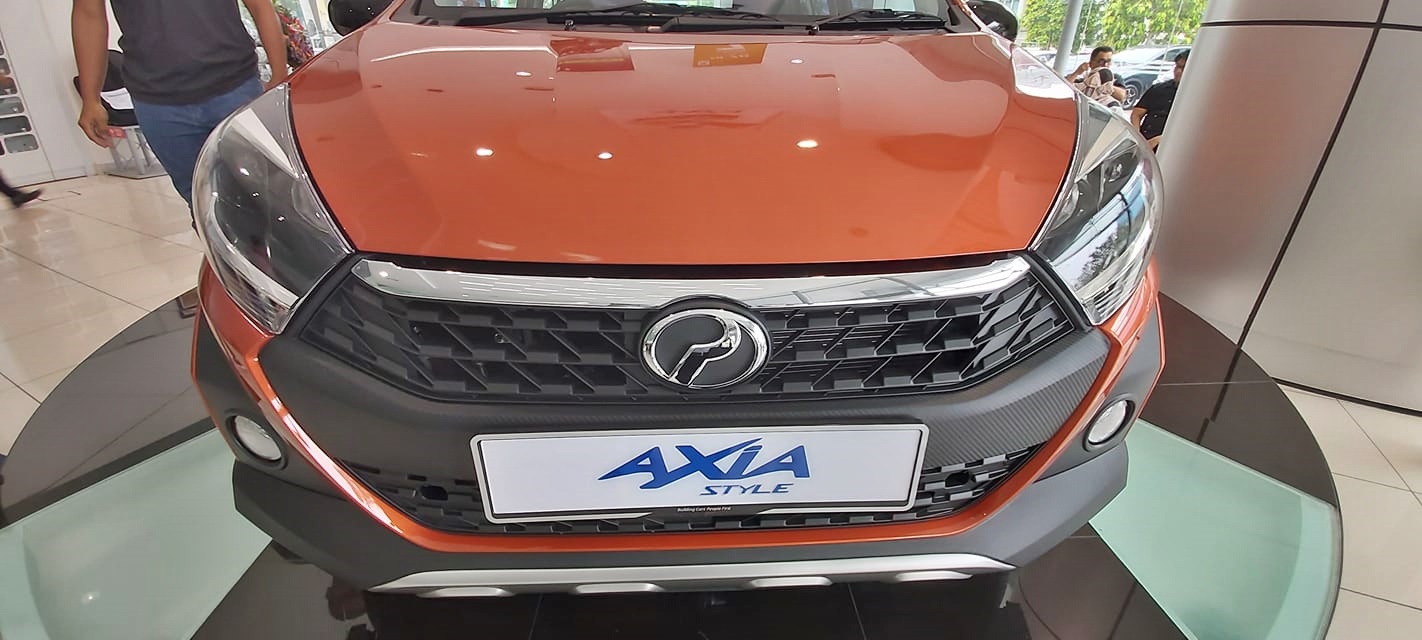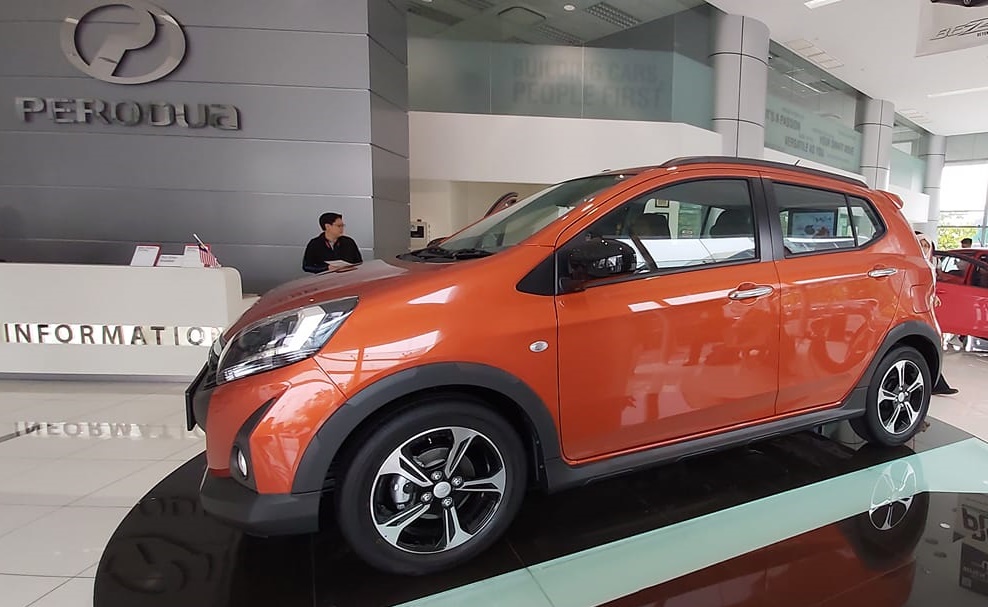 "The new Perodua Axia STYLE embodies the desire to be different; to unleash the fun and active side that exists in all of us. It is upbeat and trendy and, at the same time, retains all the hallmark Axia qualities of practicality, spaciousness, clever design and ease to drive," Dato' Zainal explained.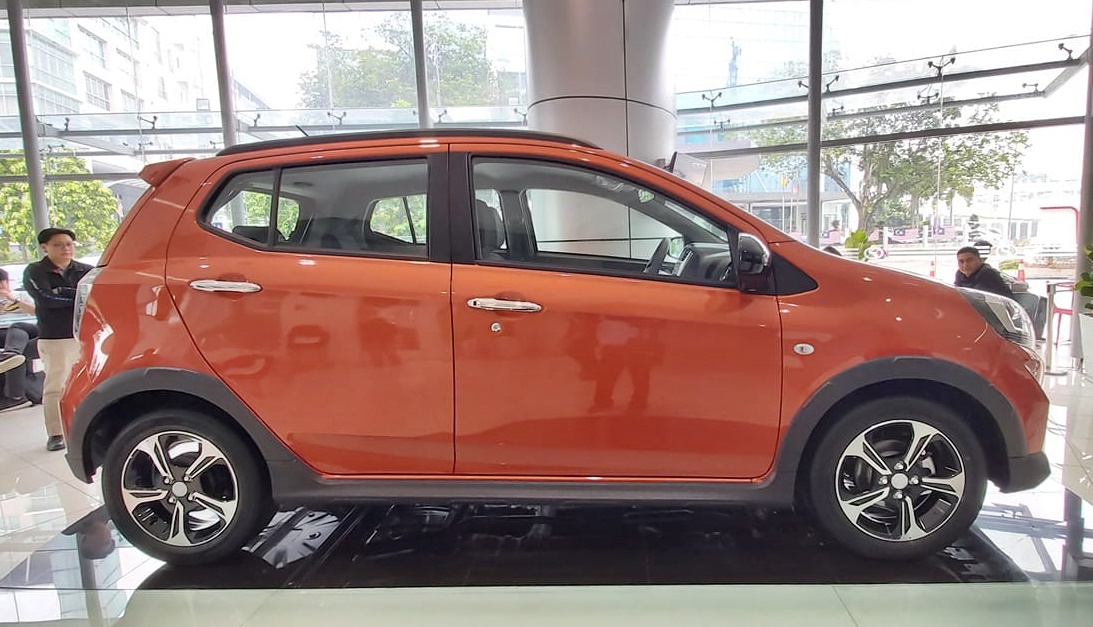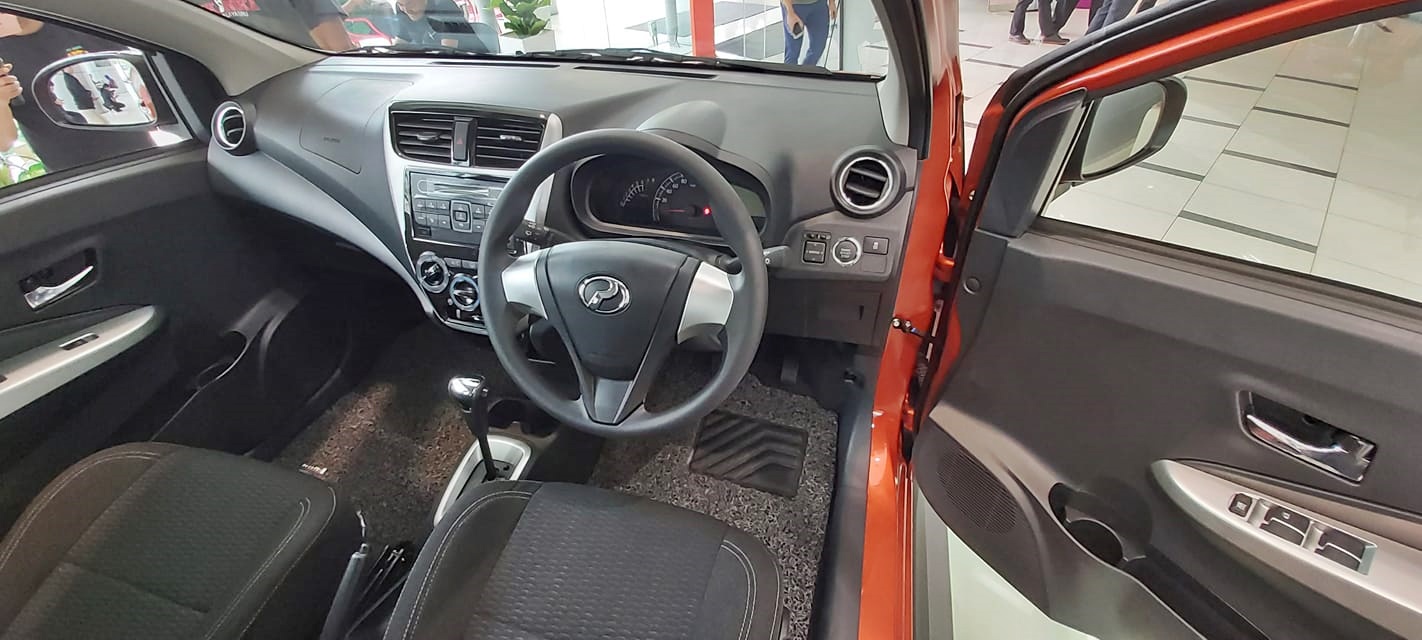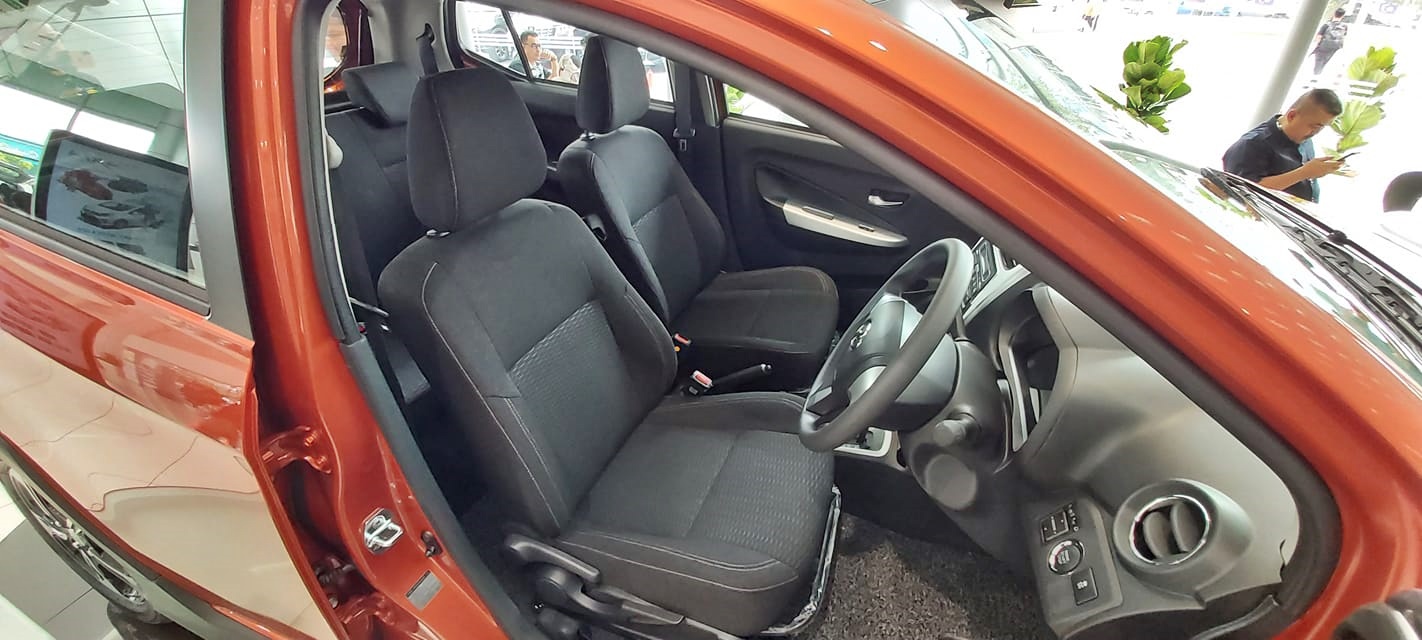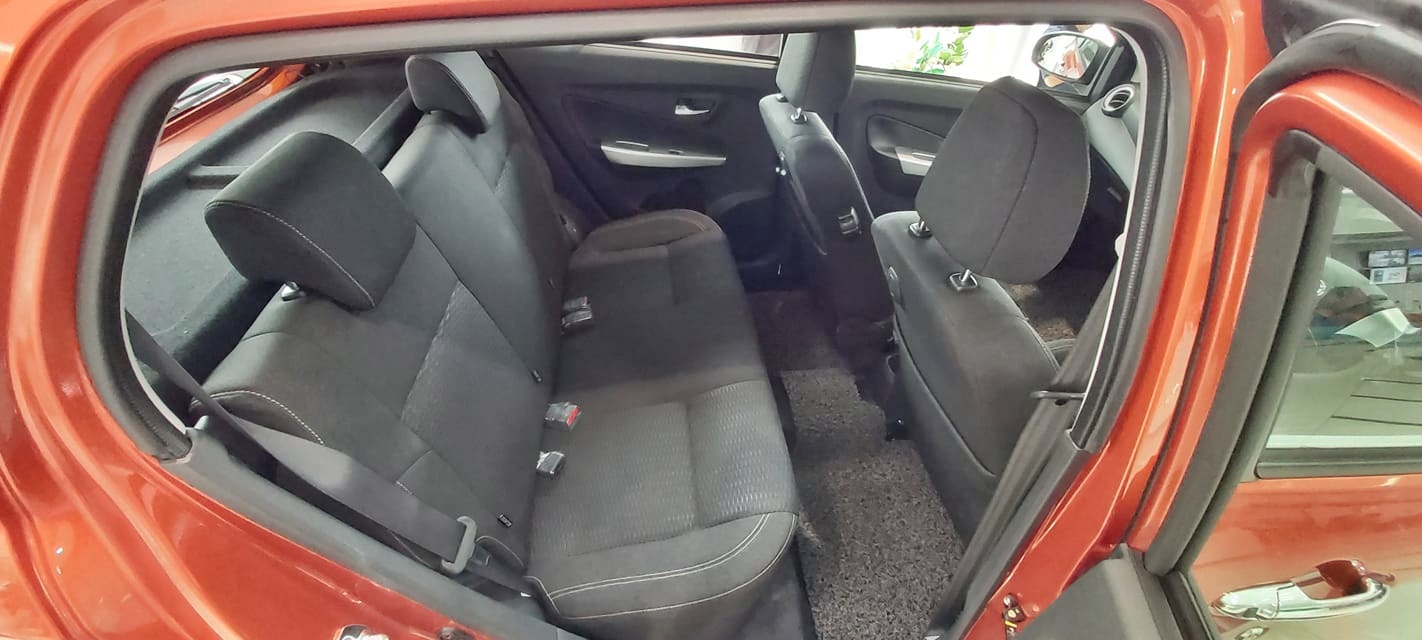 The STYLE variant is partly an experiment by Perodua to gauge consumer reaction to more 'adventurous' styling ideas. The problem is often that such variants might not stay in fashion for too long as tastes change. In the past, Perodua had some success with the two-tone Kelisa and that might be something to consider for the Axia STYLE too. In any case, for those who want additional personalization, there are already new GearUp accessories specially designed for the 2019 model.
The Axia is powered by a proven 1KR-VE engine with a 998 cc displacement, 12 valves and Variable Valve Timing. Power output is 68 ps/90 Nm and with a 4-speed electronic automatic transmission (4E-AT), the claimed fuel consumption is 21.6 kms/litre (20.8 kms/litre for the STYLE variant). The Axia E with a 5-speed manual transmission can go up to 22.5 kms/litre, it is claimed. This variant is popular with driving schools, we're told.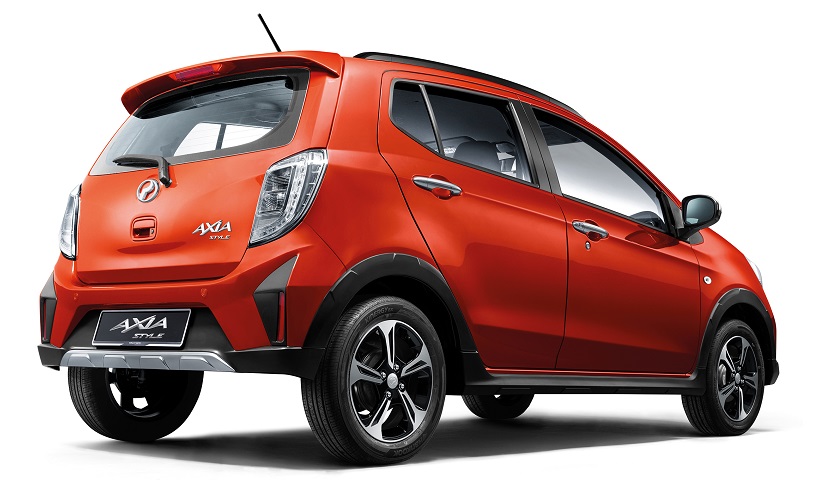 The new Axia range can be viewed at Perodua showroom's nationwide from today. Over 5,000 people have already booked one so if you already like what you see, don't waste time and place your order quickly. You can find the locations of authorised Perodua dealers at www.perodua.com.my.