Shell Malaysia Trading Sdn Bhd has unveiled their latest Shell Helix HX8 0W20 engine oil specifically formulated to meet the demands of today's modern passenger vehicle engines. This new low viscosity formulation is not only a fully synthetic blend but also affordable for the masses who want that extra protection and performance when on the roads.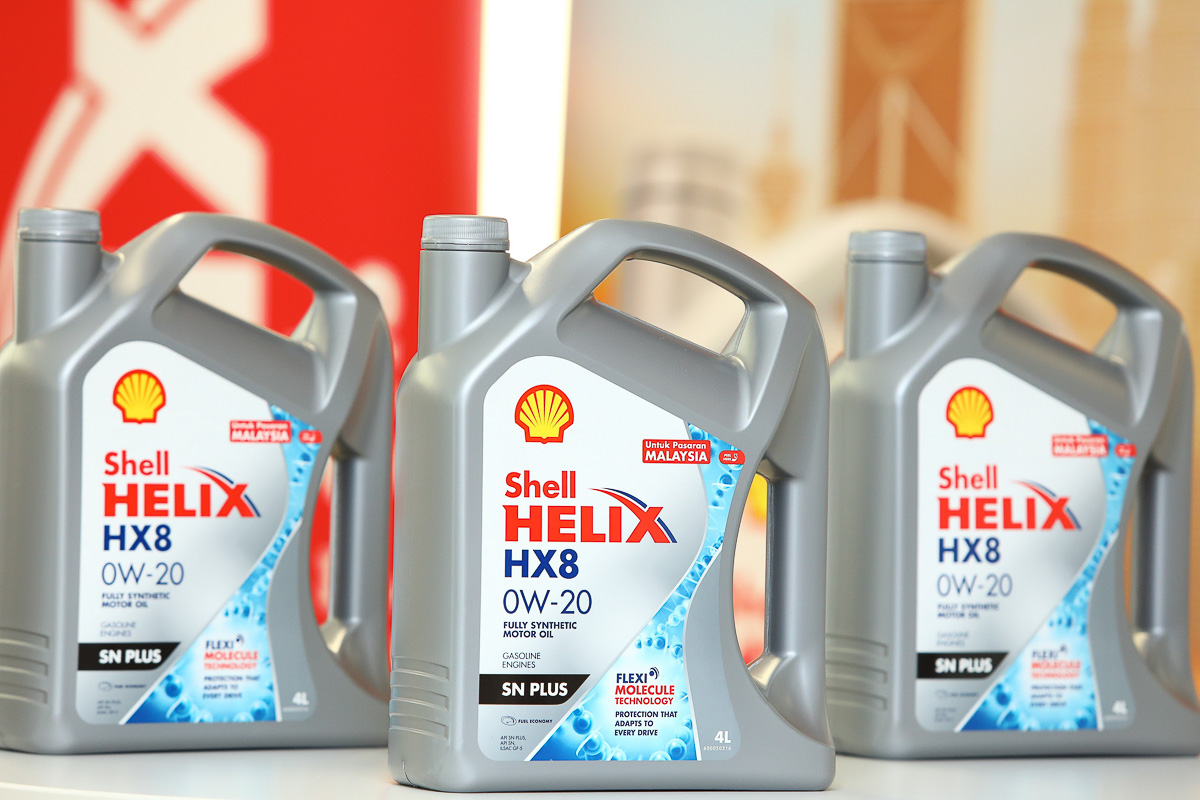 The new Shell Helix HX8 0W20 promises to deliver outright performance paired with extended fuel economy as well as enhanced engine protection, even during cold starts. This is all thanks to its adaptive Flexi Molecule Technology which works by adapting to the everyday driving scenario, style, and conditions.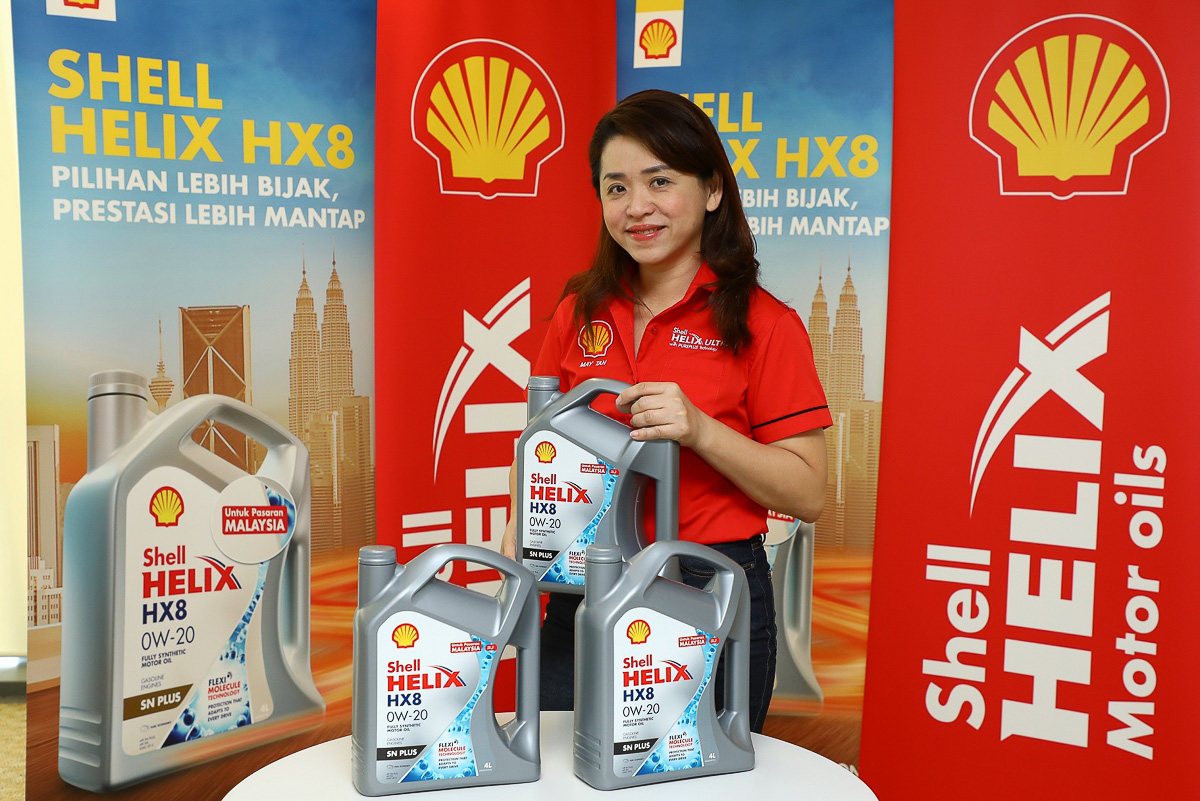 According to Shell Lubricants Marketing General Manager, May Tan, "Globally, there is a continuing migration to low viscosity passenger car motor oil with many car manufacturers converting their factory first fill and service fill requirements to these low viscosity grade products. The new Shell Helix HX8 offers premium fully synthetic engine oil performance at an affordable price so that car owners can now give the best to their cars without compromise."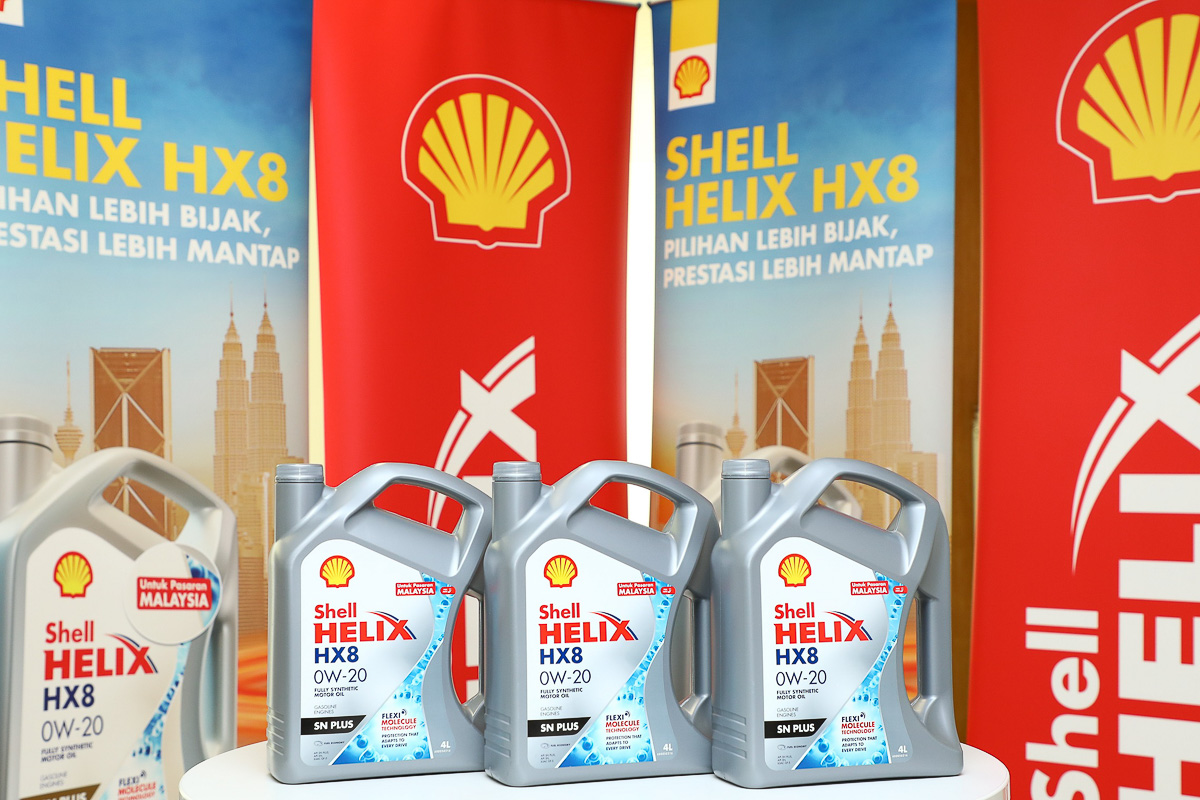 Those who are interested in the new Shell Helix HX8 0W20 can purchase them at participating Shell Helix branded workshops at RM199 (4-litre pack) and RM53.90 (1-litre pack). Do look out for the 'Untuk Pasaran Malaysia' label on the original bottles to ensure that what you're putting in your engine is the good authentic stuff.
In conjunction with the launch, Shell Malaysia is offering RM25 off for any of the three Shell Helix HX8 variants upon the customer registering the purchase on the Shell Advantage and Rewards (SHARE) loyalty programme. The promotion is valid until 30 November 2019. For more information, head over to https://share.shell.com/consumer/my.
Shell Advance AX7 15W-50 Semi Synthetic & Ultra 15W-50 Fully Synthetic for kapchais & superbikes