One of the unique things about the Toyota Vios Challenge, part of the Toyota GAZOO Racing Festival that is now in its third season, is the fact that each track has been brand new and created just for the races (with the exception of the Sepang International Circuit used for the final round of Season 2). In fact, once the event is over, the track vanishes and the area reverts to what is usually a large carpark.
For the second round of Season 3, the uniqueness went up one notch as the location chosen was Bandar Malaysia, formerly an airbase of the Royal Malaysian Air Force (TUDM) and before that, an international airport between 1952 and 1965, after which Subang airport replaced it. Motor vehicles would certainly have been driven on its runway but there were no races ever held – until this weekend.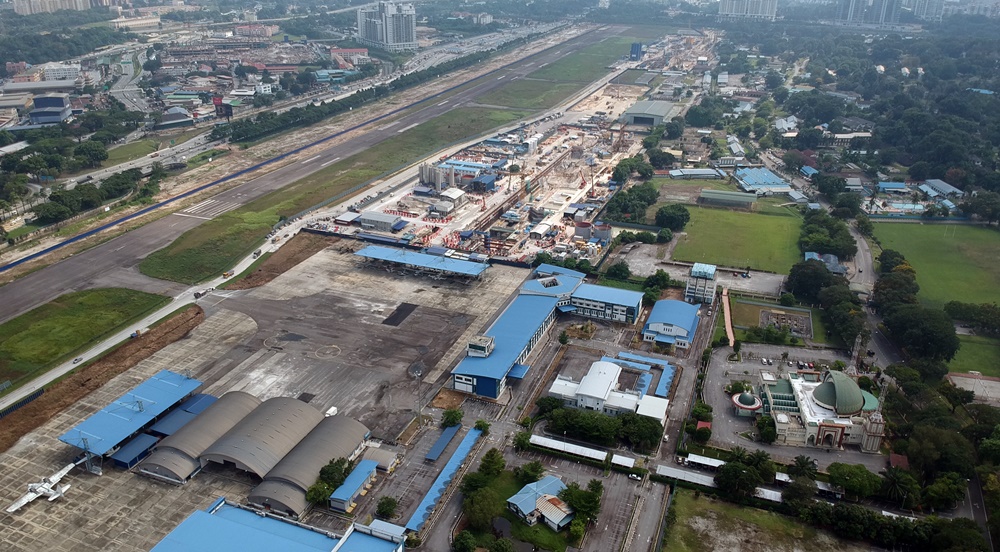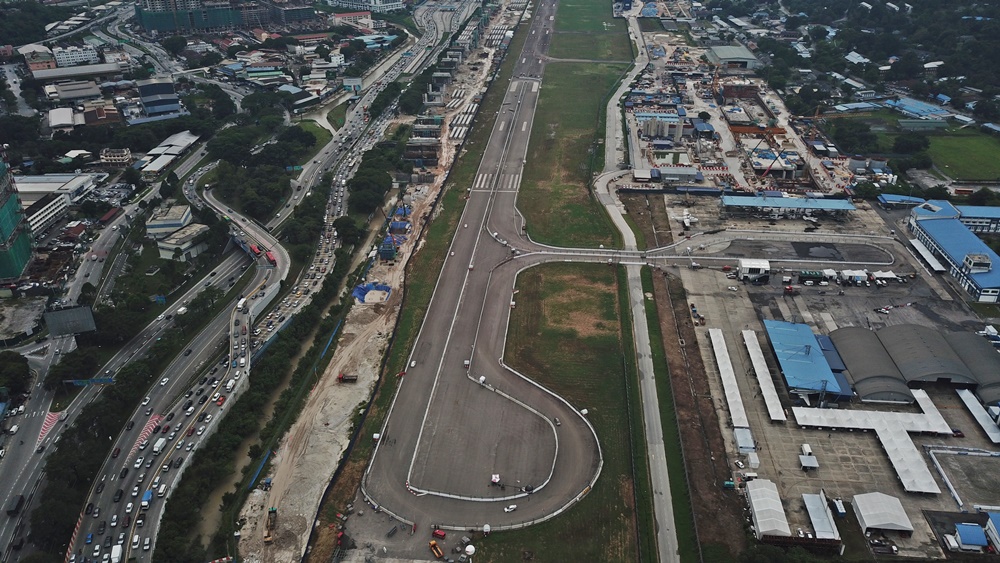 The runway that aircraft – which includes Malaysia's first fighter jets like the Tebuan and Sabre – landed on was 1,199 metres long and on this runway, the event organisers created a track that is 1.96 kms long with two long straights (the longest being 600 metres). This track is one of the fastest and longest ever constructed for the series. Thus the stage was set for the fastest street racing action so far, presenting a new challenge of higher speeds than usual (140 – 150 km/h).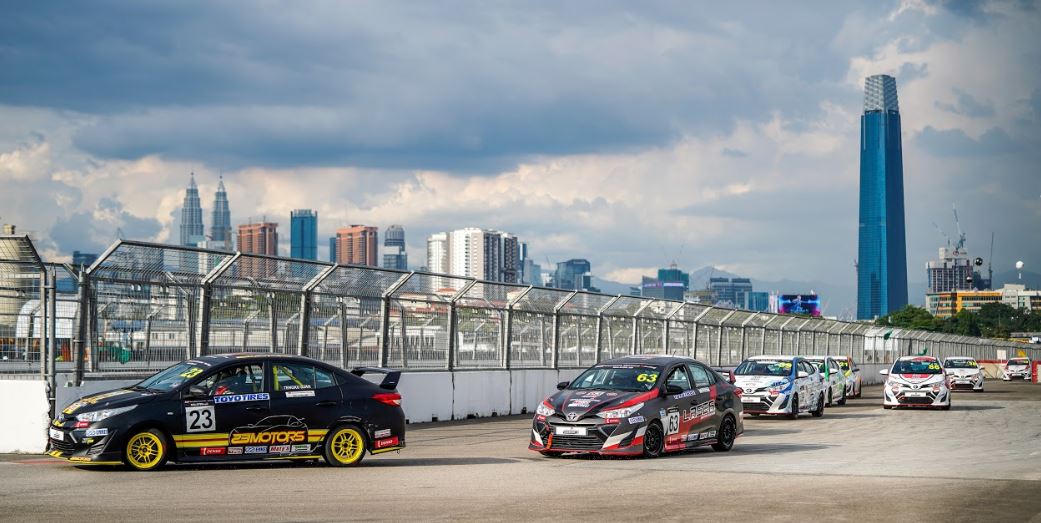 "I like the track because it is high speed and very wide. The long straight is awesome and I love the chicane. It's both about being gutsy and a test of your skill in controlling the car," said Dato' Ken Foo, a competitor in the Sporting Class. "While the track is wider, overtaking will still not be easy because we are all driving identical cars. It's about how you pace yourself the entire race, managing you speeds into and out of the corners, and looking at the opportunities. The weather will also make a lot of difference in the race, especially with the changing surface conditions from tarmac to concrete."
SPORTING CLASS
In the Sporting Class for amateur drivers, S&D Tama Motorsports' Tom Goh (Car 33 in the picture below) raced to his first victory of the season ahead of Crestmax Motorsports' Adam Khalid in second place, in an incident-riddled 20-lap race which saw the Safety car coming out twice and leading the cars around. In third place was 15-year-old Hayden Haikal.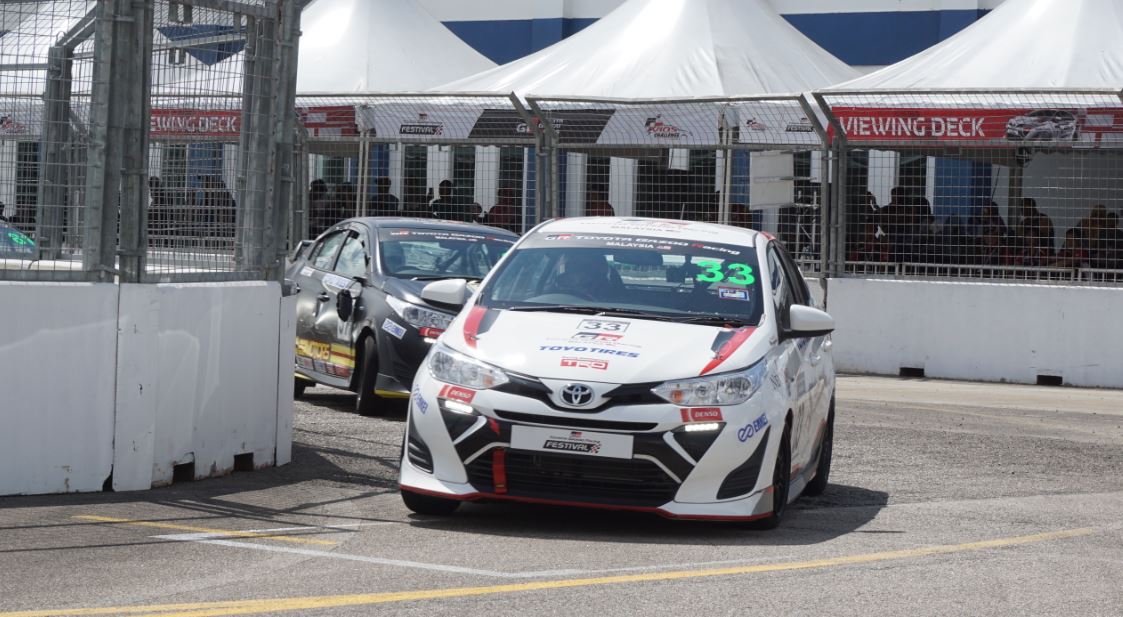 23 Motors' Mirza Syahmi Mahzan led opening stages of the race from pole position but his race weekend was severely ruined by a 15-second penalty for a start infringement subsequently followed by a retirement. Three laps into the race, Saksama Motorsports' Ricky Tan was too wide going into a left-hander and collided with the concrete barrier ending his race early. When the Safety Car peeled off the track 3 laps later, it didn't take more than a few corners to bring it right back out due to a second collision between Distinctive Model's Clement Yeo and Panglima City Racing Team's Kenneth Koh.
"After Mirza's crash, it was pretty much a race on my own at the front. I was however, trying to play it safe because the level of grip on the track was completely different during the race to what we had initially set-up the car for (wet conditions) during the unofficial practice session," said Tom.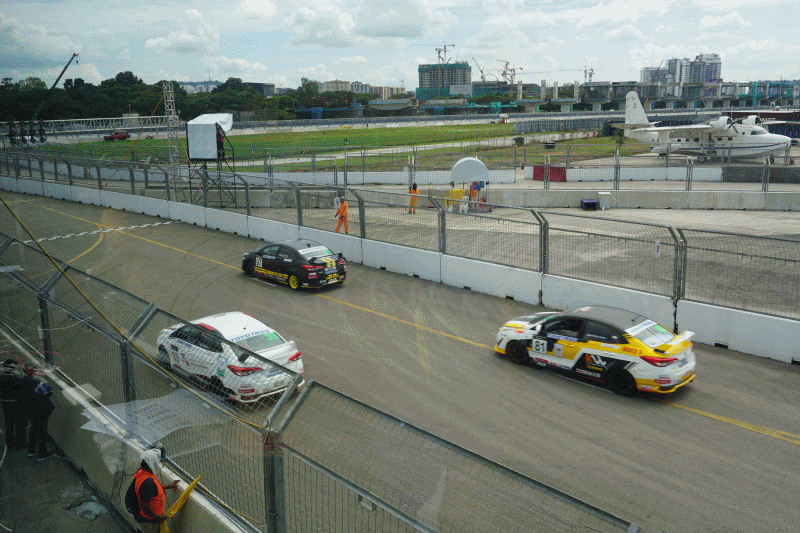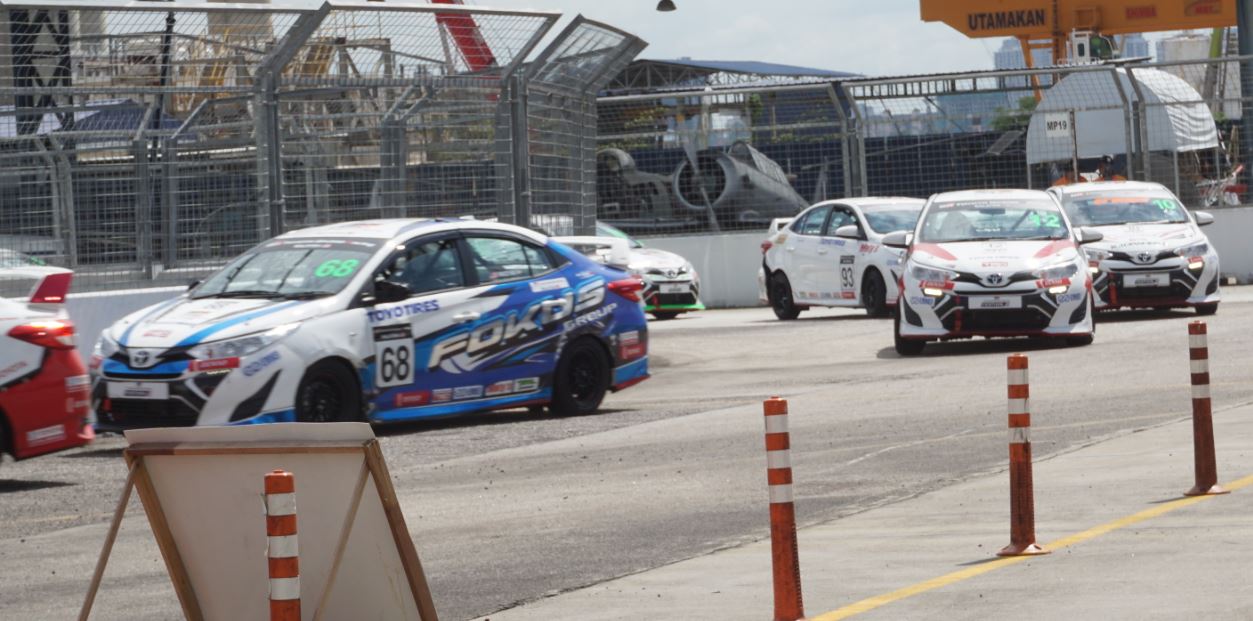 For Adam, second place was a solid finish considering he started fifth on the grid and missed out on scoring any championship points due to a badly damaged car in the opening round of Season 3 in Kuala Terengganu in September. "This is literally my first race weekend considering I was unable to compete in Kuala Terengganu after an incident during qualifying. It's a great result for me!" he said.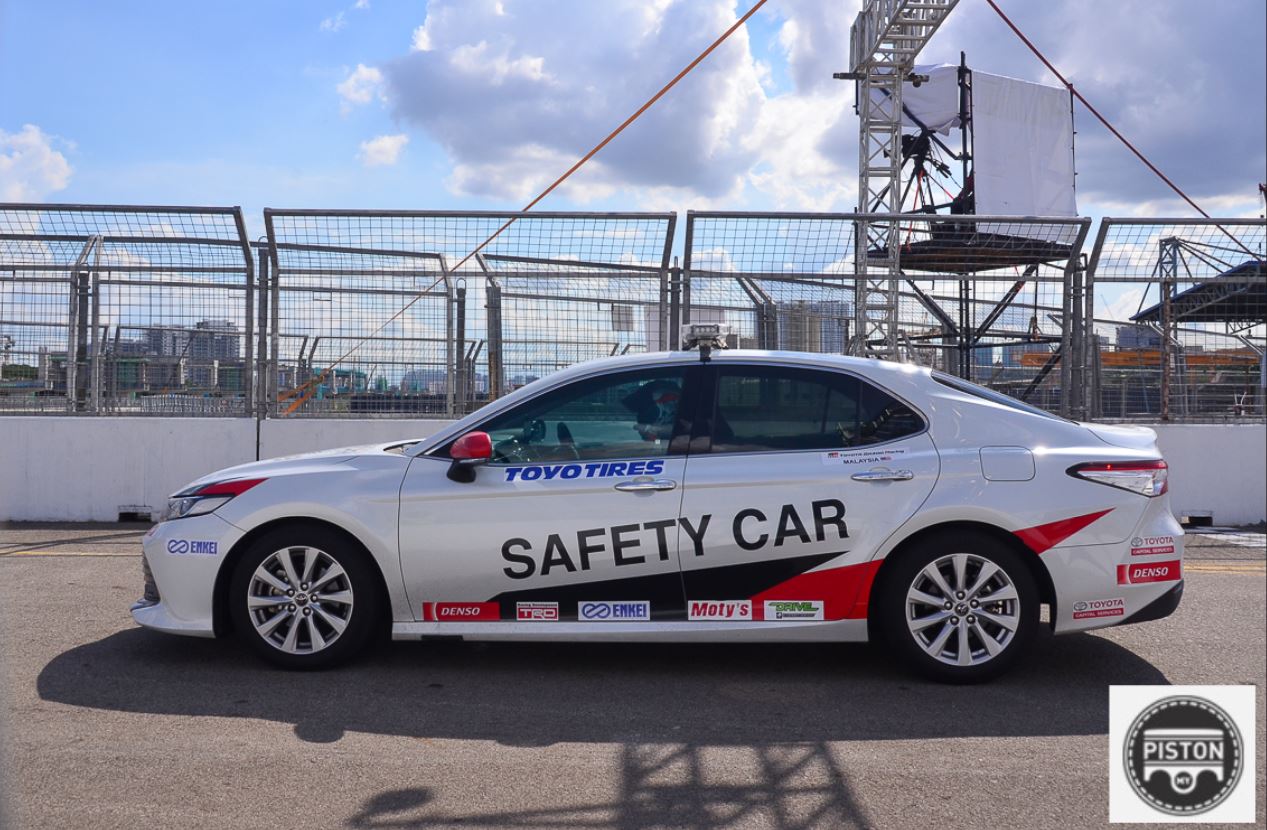 SUPER SPORTING CLASS
The pros delivered a sterling drive as expected in the Super Sporting Class with 23 Motors' Tengku Djan Ley storming to victory from pole position in his black Vios (shown below). He would finish the 20-lap battle just 2 seconds ahead of Laser Motor Racing's Mark Darwin and Telegamas Toyota's Freddie Ang in third place.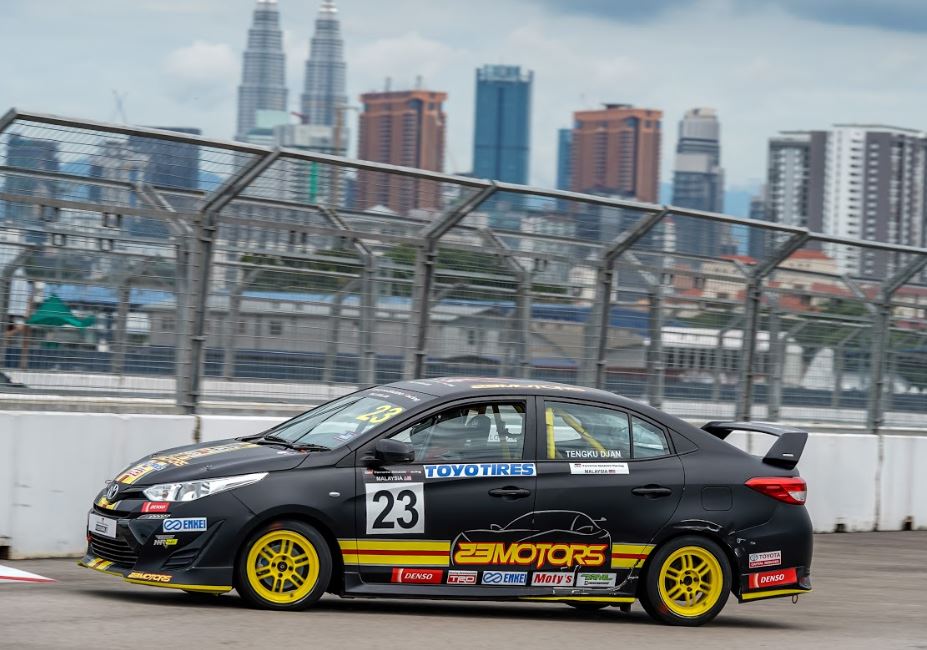 Tengku Djan and Mark set a blistering pace and were locked in a private duel at the front. "My car felt good throughout the whole race and I could keep a consistent pace. I saw the lead stretching so I just maintained my focus to retain a comfortable gap to the finish. The track in Bandar Malaysia is wide and it allows you to take many different lines of attack into the corners and that builds for closer racing which is good," said Tengku Djan.
While drivers endured a wet track on the first day of unofficial practice, today's race was run in perfectly good dry (and very hot) weather which made it difficult for racing crews to find the most ideal set-up for the cars.
"This is the best track we've been able to race in the championship. There are slow corners and also high-speed corners which really reward drivers who commit. It is also about how well you can set up the car. So it doesn't just boil down to the driver but you're talking about an entire package in order to excel," said Mark.
"Frankly speaking, I prefer it to be a wet race tomorrow. In rain, anything can happen. You can be the fastest but all it takes is one mistake and you're out. It'll be quite exciting and I certainly hope it rains tomorrow," added Mark.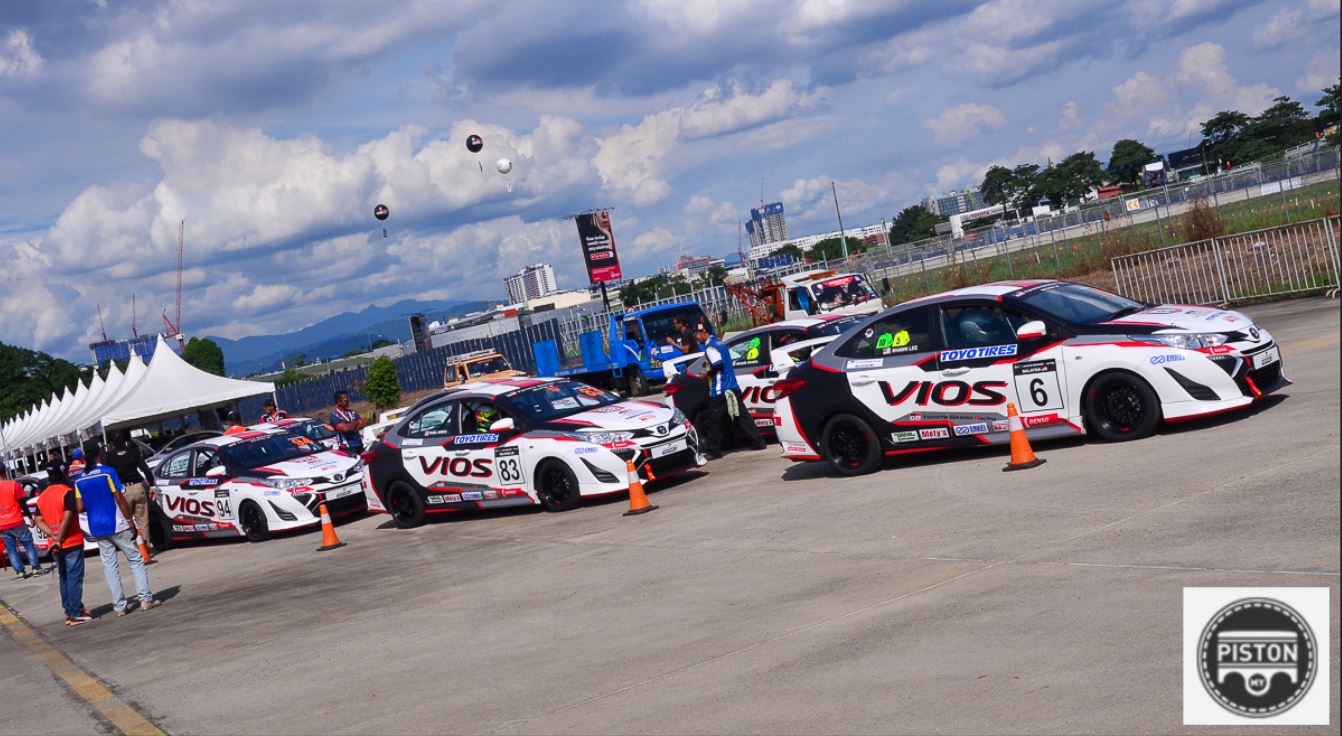 PROMOTIONAL CLASS
This class for celebrities has always been a big crowd-puller, especially fans who have followed celebrities like Janna Nick, Diana Danielle and Shukri Yahaya. Starting with the same experience – which was none – as all the other 35 competitors in the Vios Challenge, beat-boxer Shawn Lee made a textbook start from pole position to win the 20-lap race ahead of actor Shukri Yahaya and presenter Nabil Ahmad who finished third.
Shawn drove almost unopposed as the top 3 drivers broke away from the rest of the pack early in the race. It wasn't that their cars had more power but their personal driving skills gave them an advantage. "I really love this track. It's really high speed," said Shawn, who crossed the finish line 2.2 seconds ahead of Shukri. Finishing fourth and fifth were actress Diana Danielle and singer Khai Bahar.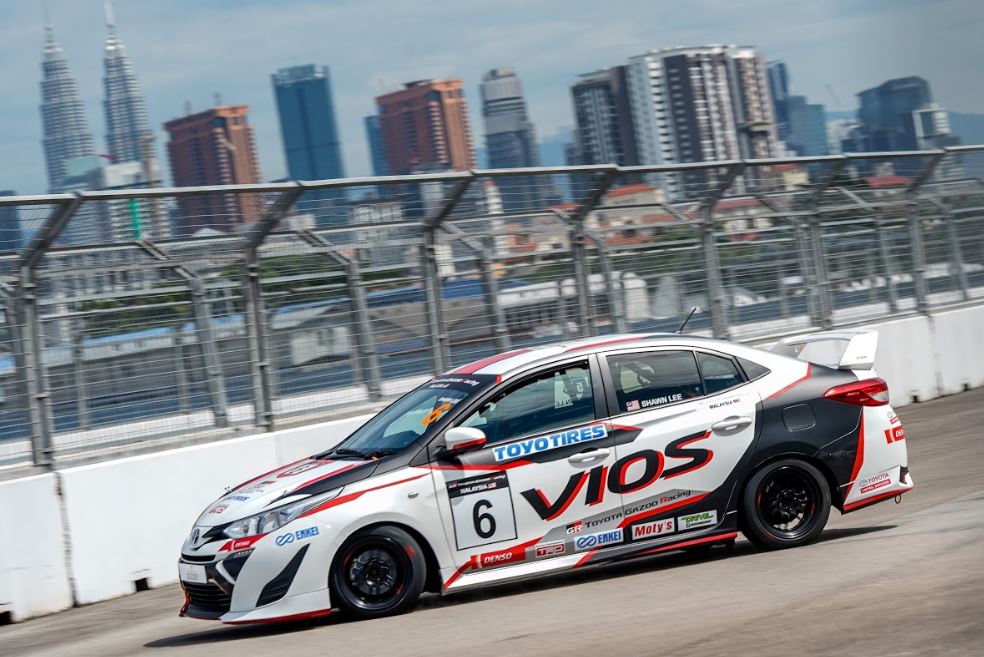 The battle for sixth and seventh positions was also intense between singers Wany Hasrita and Nabila Razali, and it lasted for a good 16 laps before Nabila managed to successfully overtake. "Today was a very difficult day for me but thankfully, I managed to overcome these challenges. I love the track but I must admit that it is very tricky," said Nabila.
The race was not without incident as, in the 10th lap, actor Syafiq Kyle crashed into the wall. For model Ain Edruce, finishing eighth was a consolation considering she started tenth on the grid after running into the wall during the qualifying session.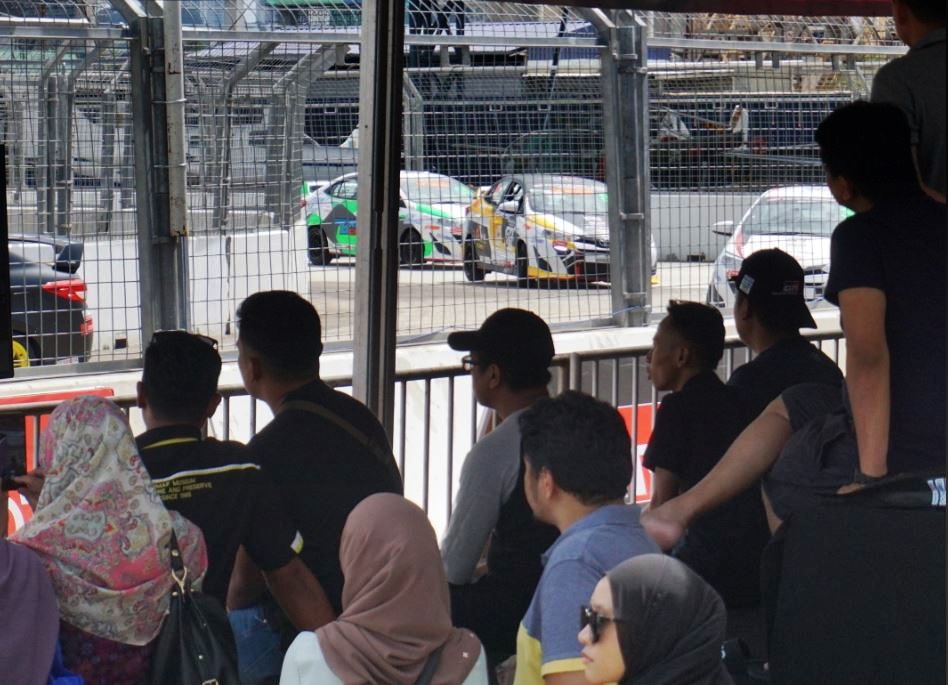 Race 2 of the three classes will run tomorrow with the top six finishers today lining up on the starting grid in reverse order. So Tom Goh and Tengku Djan Ley will be starting from the back and have to fight their way through the pack.
Visit Toyota GAZOO Racing Malaysia for updates on the event.