Since 1991, Swiss company Rinspeed has been presenting new ideas for the transport of people and goods in the world of tomorrow. The most recent have been the Snap and the microSNAP which were displayed at the CES event in Las Vegas in the past 2 years. These are vehicles whose chassis and bodies go their own ways; with the revolutionary separation of the two vehicle components, Rinspeed confronts the increasingly diverging life cycles of hardware and software.
The ideas are modular mobility systems and in order to make economic sense, they must gain broad acceptance. That is precisely where Rinspeed is now once more taking a crucial step ahead with its 26th concept car – the MetroSnap. This is a simple, fast, safe and inexpensive swapping system for the vehicle bodies for which the Swiss company has filed for patent protection.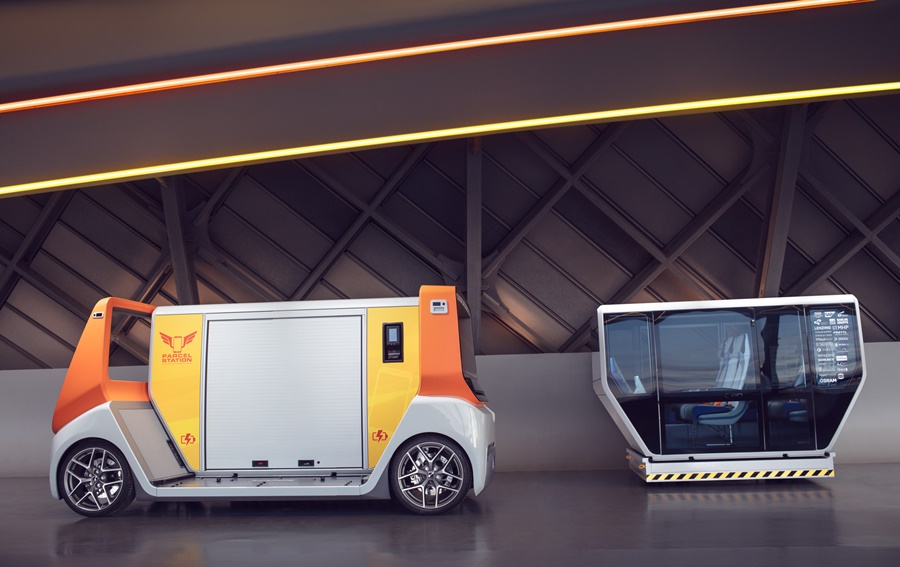 Modular vehicles can help solve many of the problems and questions posed by modern mobility. Due to the flexible use of different vehicle bodies, these vehicles not only reduce the number of tremendously expensive and systemically short-lived automated vehicles, they also satisfy – depending on the time of day and current needs – the different transport requirements of people and goods.
Thanks to the unique swapping system – inspired by aviation, and tried and tested there around the world in all weather conditions – entirely new applications become possible.  Among other things, the desired service now comes to the customer quickly and simply, regardless where he or she may be at the time – at home or at work.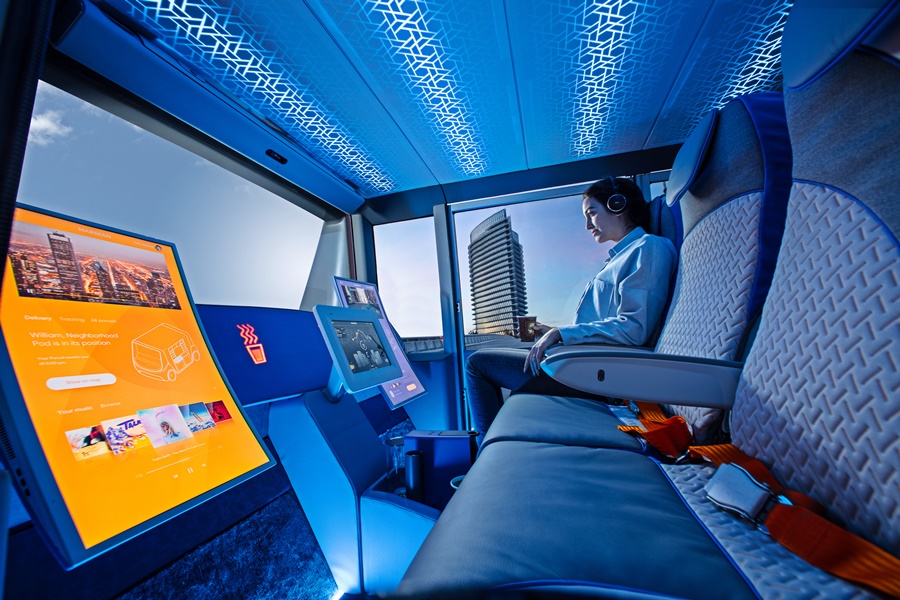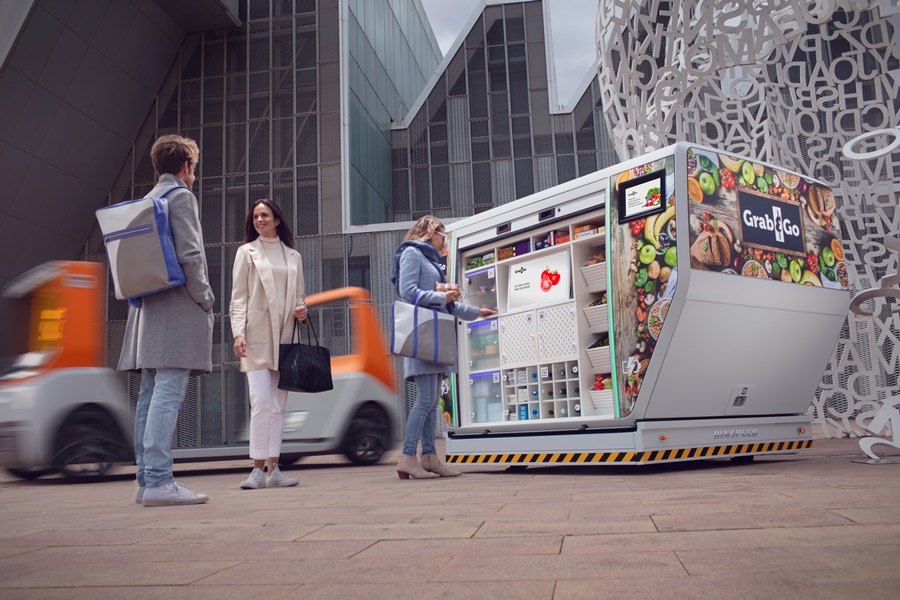 This can be customer-accessible parcel stations that are dropped off in the customer's neighbourhood for a certain period. Even combinations with a 'corner health food shop' are conceivable. Limited business hours, long drives and the endless and unpopular courier caravans are thus things of the past.
Quite as an aside: no more unattended packages, no more thefts and failed delivery attempts – and no more associated pollution and traffic burden. And the really great thing about it is this innovative way of getting parcels to the customer faster and easier can already be used today with a human driver. Parcel stations on wheels, right around the corner.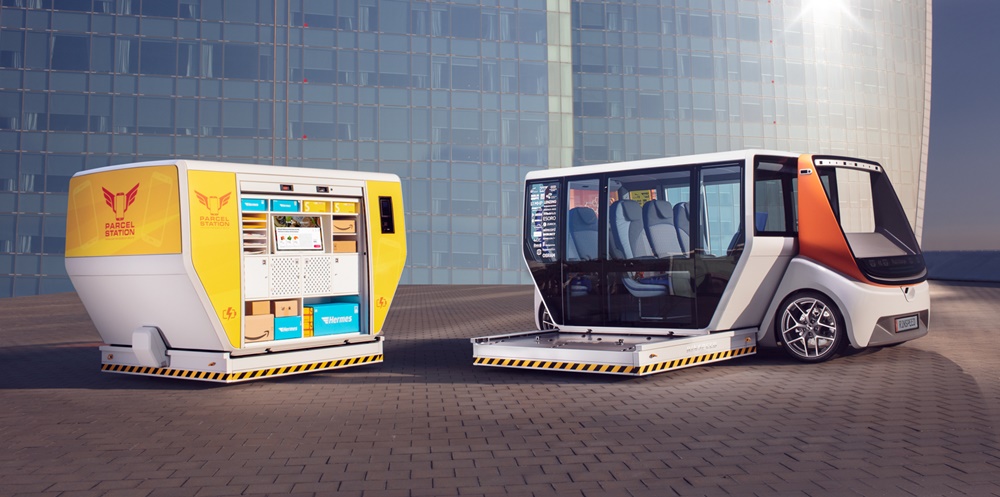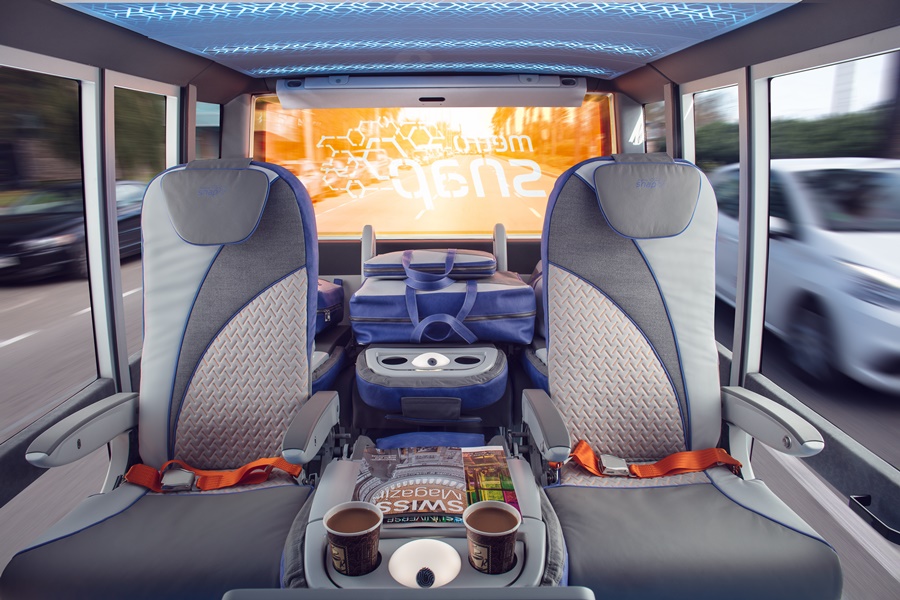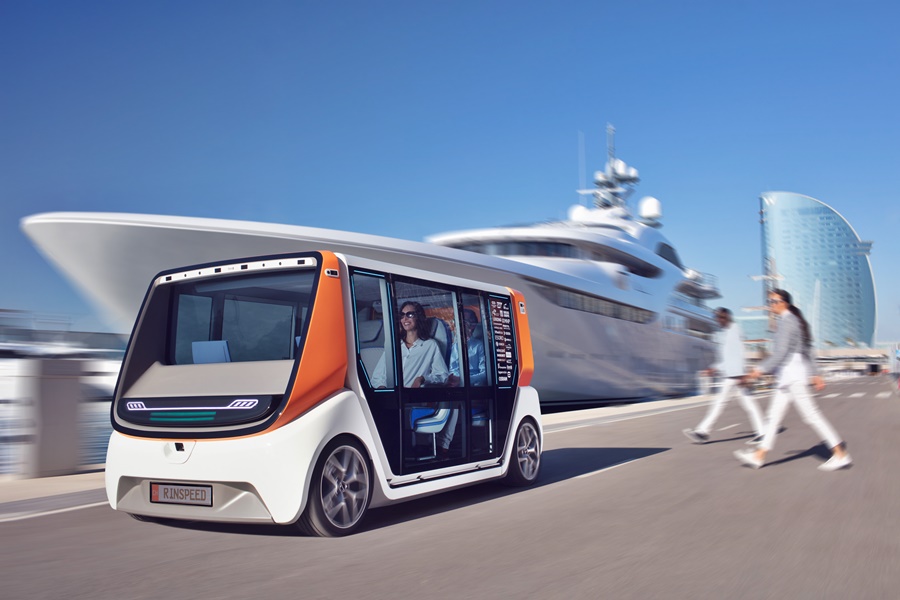 Because the batteries are split up between the Pod (vehicle body) and the Skateboard (chassis), the vehicle does not need to be parked for charging. The charging process takes place without wasted time while cleaning or loading the Pod in a process referred to as 'Hot Swap'. The swapping of the vehicle bodies, including the batteries, takes place in a matter of seconds and the vehicle is ready to go almost as quickly as a racing car after a pit stop.
The unique MetroSnap EV concept, which fuses together smart city, supply chain and passenger transport, is meeting with very strong interest in the industry even before its actual premiere. It is full of technical and visual treats contributed by a reputable network of companies from around the world.
Volkswagen tries a new approach to recharging EVs in carparks (w/VIDEO)