What was widely referred to as the 'Third National Car Project' and invited much debate has now become the New Malaysian Vehicle Project (NMVP) incorporated in the National Automotive Policy 2020 (NAP 2020). It is not specifically for a single model but is being implemented in line with the future direction and strategies of the Malaysian automotive industry to fulfil the National Automotive Vision.
Tun Dr. Mahathir Mohamad, the 'Father of the Malaysian National Car' made by Proton, feels that the car company is no longer 'Malaysian' with the dominance of a foreign carmaker (Geely) in its shareholding. Having always taken the position that Malaysia must have develop its own automotive technology through a truly Malaysian company, he now wants to have another go.

With the New Malaysian Vehicle Project, the focus will be on the development of manufacturing capabilities in a holistic manner as it involves the entire value chain and the automotive industry ecosystem. This is not 1985 where the aim was to create a larger car-making company to get economies of scale that could not be achieved in the fragmented industry with so many different brands competing.
Today, with more advanced technologies that are disruptive, a different approach has to be taken and this is where a fresh start with the NMVP is useful. However, where Proton got started and supported by the government (with taxpayers' money), this new project will not have government funding, assured Tun Dr. Mahathir.
While it has funded the initial development of a prototype – which is probably to serve as a 'demo' model – the hope is that there will be some company which will be interested in being involved in the venture and make the necessary investments.
Dreamedge, based in Cyberjaya, has been given a consultancy and management role but the 'hardware' is likely to come from a technology partner. Daihatsu has confirmed its involvement although many are puzzled why the Japanese carmaker is doing so when it already has a successful partnership with Perodua.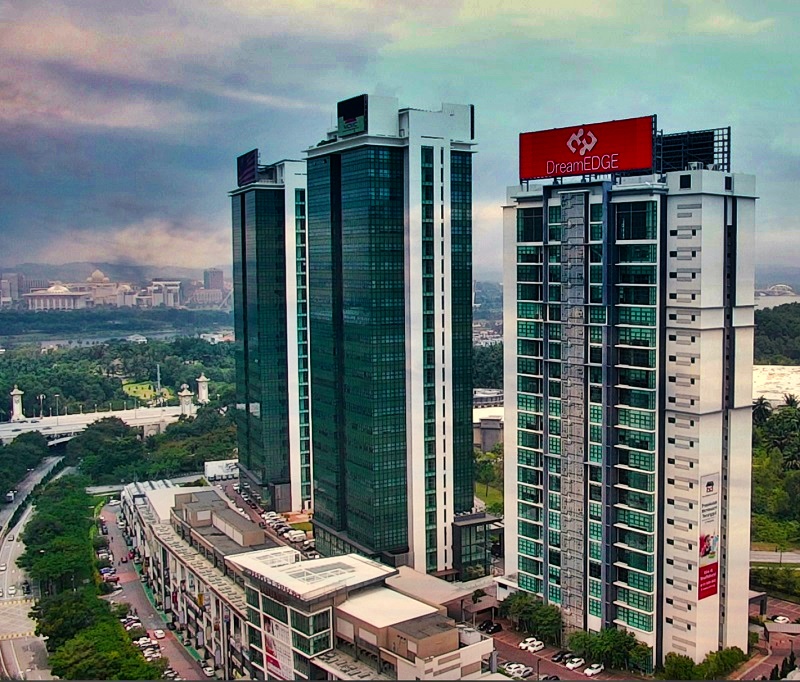 If Daihatsu is involved and supplies the platform and perhaps also the powertrains, then it is likely that the model will be a compact city car. This is where the carmaker has a lot of expertise and could be of great assistance.
Dreamedge says the Core Philosophy of the model will 'Fun to Drive', a line which Toyota used about 40 years ago. Though it will have Daihatsu's involvement, the NMVP will still be presented as a 'For Malaysians by Malaysians' product which, of course, is what the PM wants.
For now, information from Dreamedge which was shown at the lobby of MITI's building tells us that it will be a High Value Proposition that can make it 'the rakyat's smarter choice for advanced mobility solutions'. Its advanced and interactive features will include 'modern and futuristic styling, Fun driveability and great handling, IoT and connectivity, and Advanced Driver Assistance Systems'.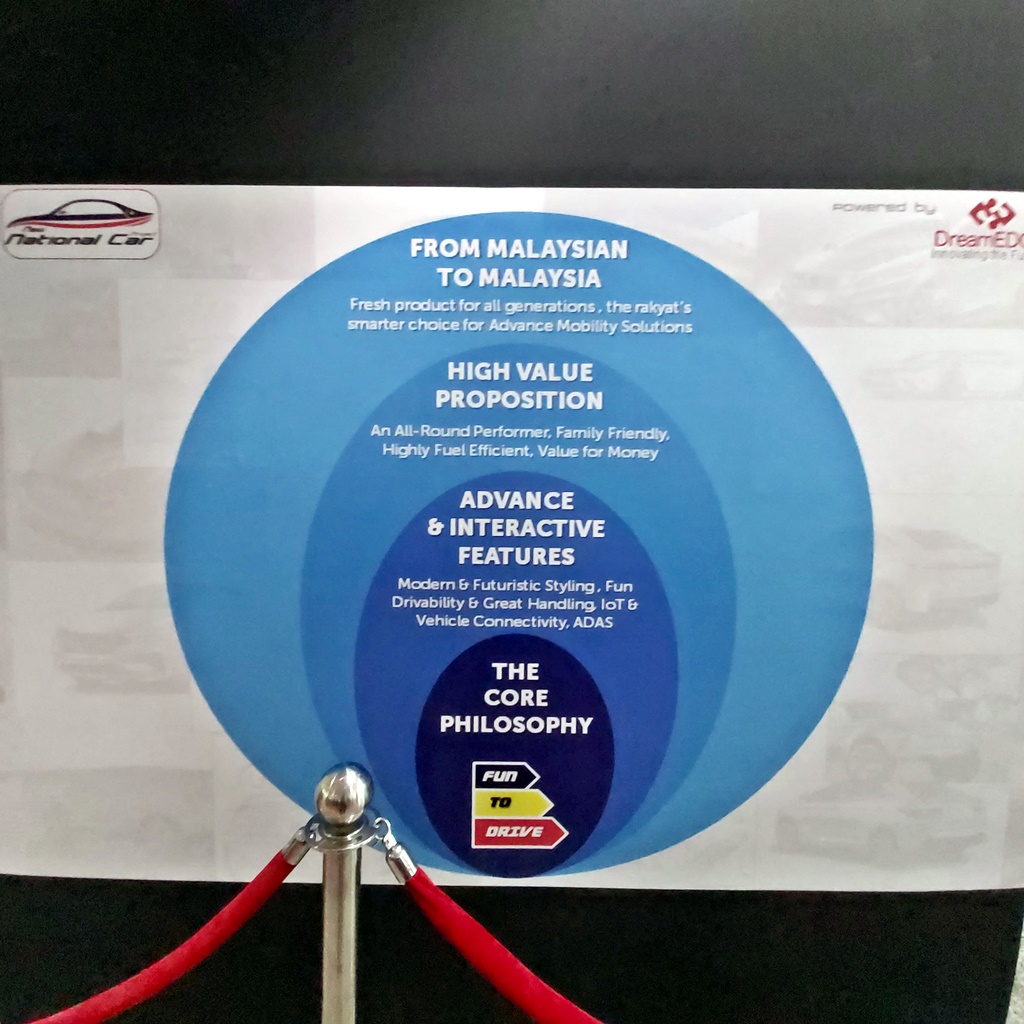 Tun Dr. Mahathir said the prototype, which he describes as a 'car of the future', is completed but will remain under wraps until there is a confirmed investor who will take it further in development and then commercialise it. As no government funding will be provided, the investor is likely to then expect incentives in order to offset development costs.
While most people talk of the NMVP as a single model, Tun Dr. Mahathir revealed that the project will actually see two cars and one motorcycle. "The new Malaysian Vehicle Project is expected to contribute significantly to the nation's economic development through its support for both upstream and downstream industries. It can create demand for other related materials such as high-grade steel, plastics, rubber and petrochemical products, which will stimulate further growth of these sub-sectors," he said.