It started with a bold declaration by Liberty Media, which hold commercial rights for the sport,  that the first three rounds of 2020 Formula 1 World Championship would go ahead as scheduled. That was around the time (February 29) the Geneva Motorshow was cancelled and so was the China round of the F1 championship in April.
Although the COVID-19 coronavirus epidemic was worsening, no one expected it to accelerate and hit Europe and then America and almost every country in the world so quickly. Worse, Italy then went into a lockdown to try to slow the spread of the disease, potentially affecting some of the racing teams which have bases in Italy as well as Pirelli, F1's tyre supplier. Some countries were getting concerned about Italian travelers and refused to allow them in.
But still the opening round in Australia scheduled for this weekend was to continue. In spite of concerns expressed by the teams, 'the show had to go own'; Liberty Media had already warned its shareholders that there will be a severe effect on revenues this year with millions of dollars being lost if championship rounds are cancelled and certainly a lot more if the entire championship is not run.
Australia was already beginning to have a growing number of cases as March started and restrictions were placed on foreign travelers. An exception was made for those from Italy but they had to go through stringent checks. Eight F1 personnel from two teams were seen to display mild symptoms associated with the virus and tests were done on them.
Then news came that a member of the McLaren Racing team tested positive for the COVID-19 virus and thing began to unravel. Lewis Hamilton was vocal about the race being run, with Sebastian Vettel saying that, 'for sure you pull the handbrake', referring to the possibility of cancelling the event if the situation was too unsafe.
"I am really very, very surprised that we are here," Hamilton said at a press conference. "For me, it is shocking that we are all sitting in this room. It seems like the rest of the world is reacting … Formula One continues to go on – it's definitely concerning for me."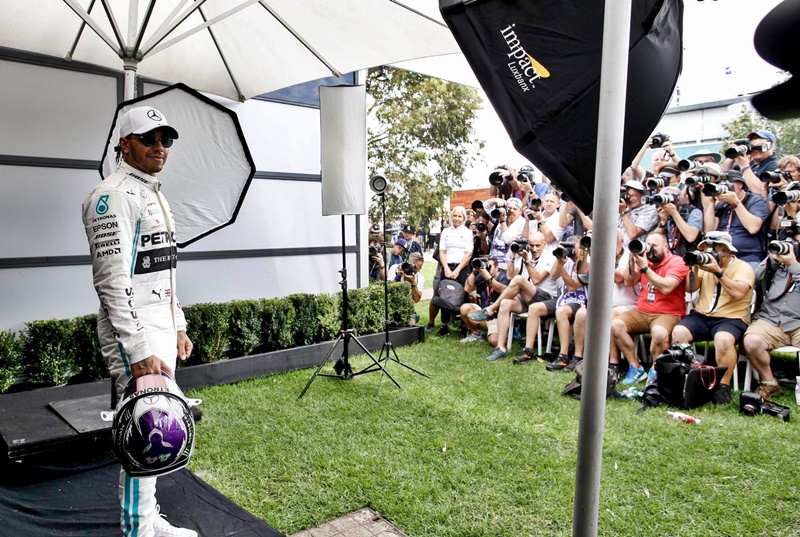 Among the 20 drivers, personal health safety was of course a priority, but they also felt that any team excluded from the race – due to restrictions – would mean it was not fair to that team or teams. "If a team is prevented from entering a country, we can't have a race. Not a Formula One world championship race, anyway, because that would be unfair," said Formula 1 motorsports Managing Director, Ross Brawn.
McLaren then announced it would not participate, issuing this statement: "McLaren Racing has confirmed this evening in Melbourne that it has withdrawn from the 2020 Formula 1 Australian Grand Prix, following the positive test of a team member for the coronavirus. The team member was tested and self-isolated as soon as they started to show symptoms and will now be treated by local healthcare authorities."
"The team has prepared for this eventuality and has ongoing support in place for its employee who will now enter a period of quarantine. The team is cooperating with the relevant local authorities to assist their investigations and analysis."
"Zak Brown, CEO of McLaren Racing, and Andreas Seidl, Team Principal of McLaren F1, informed Formula 1 and the FIA of the decision this evening. The decision has been taken based on a duty of care not only to McLaren F1 employees and partners, but also to the team's competitors, Formula 1 fans and wider F1 stakeholders."
The teams met and half of them (five) were willing to race so it was a stalemate and had to be discussed with other parties to come to a decision. Then Daimler AG came into the picture, instructing its team (Mercedes-AMG PETRONAS Motorsport) not to participate, along with persuading it customer teams Racing Point and Williams to do the same. That left only two teams willing to race – Red Bull Racing and AlphaTauri. The decision was clear: pull out. Some drivers packed and got on flights home right away.
It was still dark in the western world (6 am in Malaysia) as the Australian Grand Prix Corporation (AGPC) sent out its statement: "At 9 am today, the Australian Grand Prix Corporation was advised by Formula One of their intention to cancel all Formula 1 activity at the Formula 1 Australian Grand Prix. In light of this decision and updated advice this morning from the Chief Health Officer of the Victorian Government's Department of Human and Health Services, the Australian Grand Prix Corporation confirms the Formula 1 Australian Grand Prix is cancelled immediately."
The FIA, Formula 1 and AGPC confirmed that the race was cancelled although there had been hopes that it could still be run – without spectators as the local government had banned large gatherings. "All parties took into consideration the huge efforts of the AGPC, Motorsport Australia, staff and volunteers to stage the opening round of the 2020 FIA Formula One World Championship in Melbourne, however concluded that the safety of all members of the Formula 1 family and the wider community, as well as the fairness of the competition take priority," the statement said.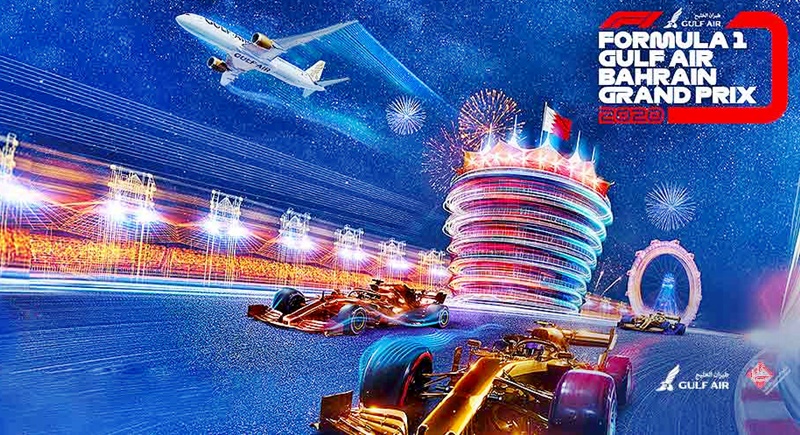 The next round is in Bahrain, which is to be held on March 22, and the organisers for that event have already planned to run the race without spectators present, relying on livestreaming and TV broadcasts. At the time of writing, Bahrain has around 60 cases and no deaths.
---
Related: Bahrain F1 Grand Prix to be 'closed-door event' – no spectators!
---
Then there is the third round in Vietnam which has yet to be decided upon. The race is scheduled for April 5 but the government has already declared that anyone who has been in Italy (as well as China, Iran and certain areas of South Korea) in the previous 14 days will not be allowed in. That would mean the Italian teams and Pirelli's personnel. With the W.H.O. having declared that the situation is now a 'pandemic' and urging governments to be more serious, it is likely that the Vietnamese will not be as flexible as the Australians. So it looks like the round will be postponed if not cancelled which is unfortunate as it would be the first time F1 is held in the country.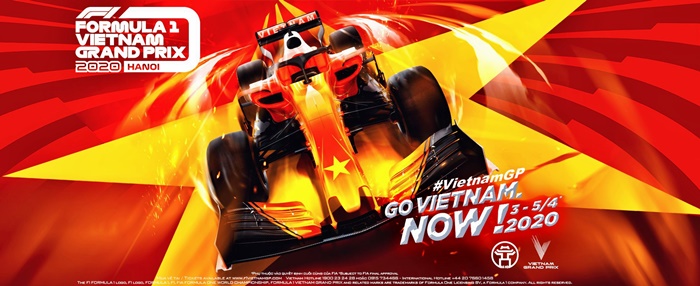 As for the rest of the championship, there is uncertainty since the pandemic is growing daily and even postponement of events may not be possible. The virus isn't just going to 'vanish' overnight and even if it can be slowed, it will still be around for some time to come. Singapore's Prime Minister last night warned that 'this outbreak will continue for some time – a year, and maybe longer'.
---
Related: 2020 F1 Chinese Grand Prix cancelled due to COVID-19 situation
---
Apart from F1, other motorsports events have also been cancelled or postponed, including the Formula E round that was scheduled for June 22. The organisers of the Jakarta e-Prix will follow the instruction of the Governor of Jakarta not to run the race even though it is still many months ahead. It will be rescheduled but the new date has not been announced yet. Jakarta joins the circuits in Sanya, China and Rome which have had their events postponed.
---
Related: Formula E round in China cancelled, other motorsports events under review by FIA due to concerns about coronavirus.
Related: 2020 Liqui Moly US Legend Cars Championship postponed due to COVID-19.
---