China's BYD, which started off in 1995 as a company making batteries, is getting ready to enter the competitive premium luxury market in Europe. And it will do so with its new flagship model, the Han EV. The Han EV is the first full-electric passenger car equipped with BYD's advanced 'Blade Battery' technology said to deliver greatly enhanced safety, improved range capability and a simplified, smaller pack design.
Drawing on its 25 years of developing battery technology, BYD is using its most advanced EV technologies for this model. The Blade Battery pack has been developed by BYD over the past several years. The singular cells are arranged together in an array and then inserted into a battery pack. Due to its optimized battery pack structure, the space utilization of the battery pack is increased by over 50% compared to conventional lithium iron phosphate block batteries.
BYD mentions safety a lot with regard to the battery pack because it has seen that, in the past few years, many EV manufacturers have fallen into a competition for ever-greater cruising range. When the range becomes the prime factor to consider, this focus then leads to 'unreasonable pursuits of 'energy density' in the battery industry'. In the company's view, this is not a practical focus as safety considerations are diminished in power battery development. BYD's Blade Battery is said to bring battery safety back to the forefront, a redirection from the industry's tenuous focus on this crucial aspect.
To this end, it has subjected it to extreme tests. For example, in nail penetration tests, the battery pack emitted neither smoke nor fire after being penetrated, and its surface temperature only reached 30°C to 60°C. Under the same conditions, a ternary lithium battery exceeded 500°C and violently burned, and while a conventional lithium iron phosphate block battery did not openly emit flames or smoke, its surface temperature reached dangerous temperatures of 200°C to 400°C.
Other extreme test conditions included being crushed, bent, being heated in a furnace to 300°C and overcharged by 260%. None of these resulted in a fire or explosion.
The Blade Battery pack can produce a stable current of up to 800 amps. With power from a high-performance silicon carbide motor-control that has improved peak-current capacity of 58%, the Han EV is claimed to be able to go from standstill to 100 km/h time in a claimed 3.9 seconds, with the fully-charged battery pack able to last for up to 605 kms.
The Han EV is also China's first mass-produced EV equipped with the 'IPB Intelligent Integrated Brake System' by Bosch. This system not only brings braking safety with higher precision but also delivers a longer range and improved braking comfort.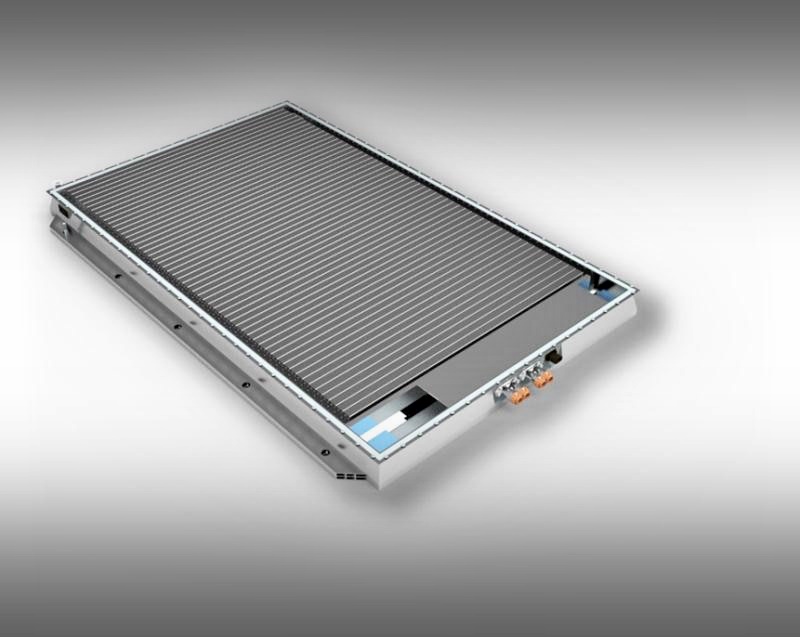 While BYD has pursued the tradition of naming its passenger cars after Chinese dynasties, the Han EV has been conceived, designed and manufactured to the standards more in tune with luxury European cars.
The 4980 mm long sedan has BYD's new 'EV Dragon Face' design language, blending elements of a traditional Chinese Dragon with modern European design cues. The curved front-end and Daytime Running Lights evoke the shape of a traditional Chinese dragon's face. The high waistline evident along the length of the vehicle integrates seamlessly with the sweeping back line of the D-pillar to deliver a strong sense of movement. A tapered rear lighting cluster envelopes the entire width of the car emphasizing a dynamic attitude.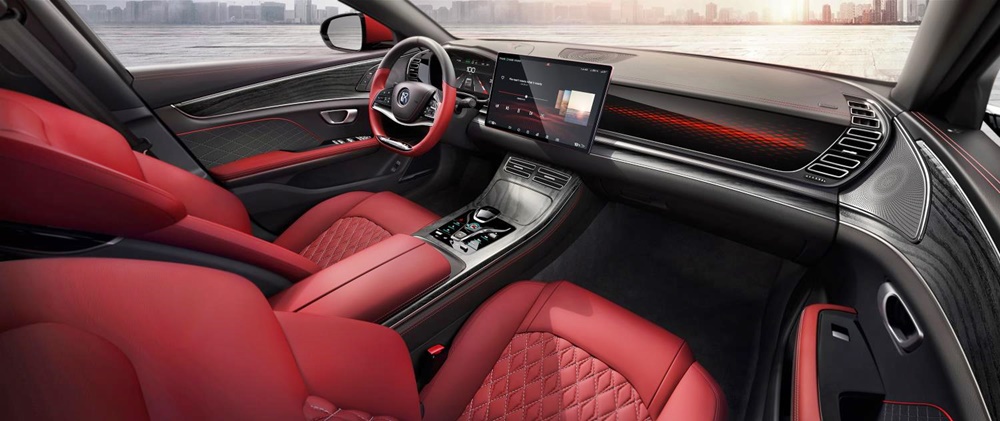 "The use of the ultra-safe Blade Battery, as well as BYD's in-house pure electric platform, body structure design, eco-friendly materials and safety systems make the Han EV the safest electric car currently on the market. We believe that the Han EV combines the best of Eastern wisdom and Western aesthetics," said Yubo Lian, Senior Vice-President of BYD and President of the BYD Auto Engineering Research Institute.
Due for introduction in China at the end of June 2020, the Han EV will go on sale in Europe in due course. The company is confident it can be a contender in the premium-spec, executive car segment and expects to price it in the €45,000 to €55,000 range (about RM212,000 – RM259,000). It is not known if BYD will produce righthand-drive versions, though.