Motorists spend a lot of time in their vehicles, commuting to work or heading out of the city on road trips. On such journeys, especially if alone, entertainment is from the audio system, either with music from radio stations or from their personal devices. If they are used to high-quality sound from their systems at home, then they would also appreciate the same quality when listening to their favourite tunes while on the road.
For this reason, many carmakers give extra attention to audio systems and try to provide the best possible with reproduction that is close to what can be enjoyed with home systems. Over the past 9 years, Volkswagen has worked with Fender Musical Instruments Corporation and Panasonic to bring music to life on the road with the Fender Premium Audio System to provide the highest level of in-car performance.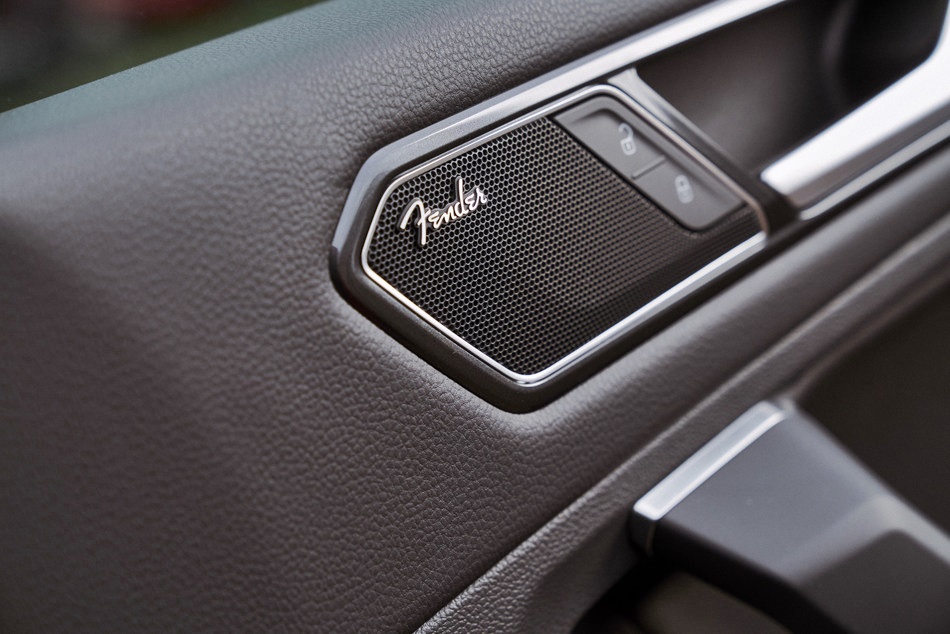 Fender, founded in Southern California, is a specialist company which makes some of the best musical instruments, amps and gear. It has established a worldwide influence that extends from the studio to the stage – and beyond. Nearly 7 decades since founder Leo Fender built his first electric guitar, Fender's reach transcends instruments and accessories, encompassing a range of innovative digital experiences that make add 'superlative' to sound systems for Volkswagens.
Panasonic has worked with Fender on the sound systems for the German carmaker, with a team of engineers and music experts having spent hundreds of hours refining the optimal spatial performance, dynamics and frequency balance for a variety of musical genres, from classical to blues to pop.
The team's goal is that the driver (or whoever's in charge of the music) won't need to tune further unless they are looking for a specific sound element. "We want to make sure we can strike a balance that's really going to sound great for any genre you can throw at it," said Dave Ernst, Senior Acoustics Engineer at Panasonic.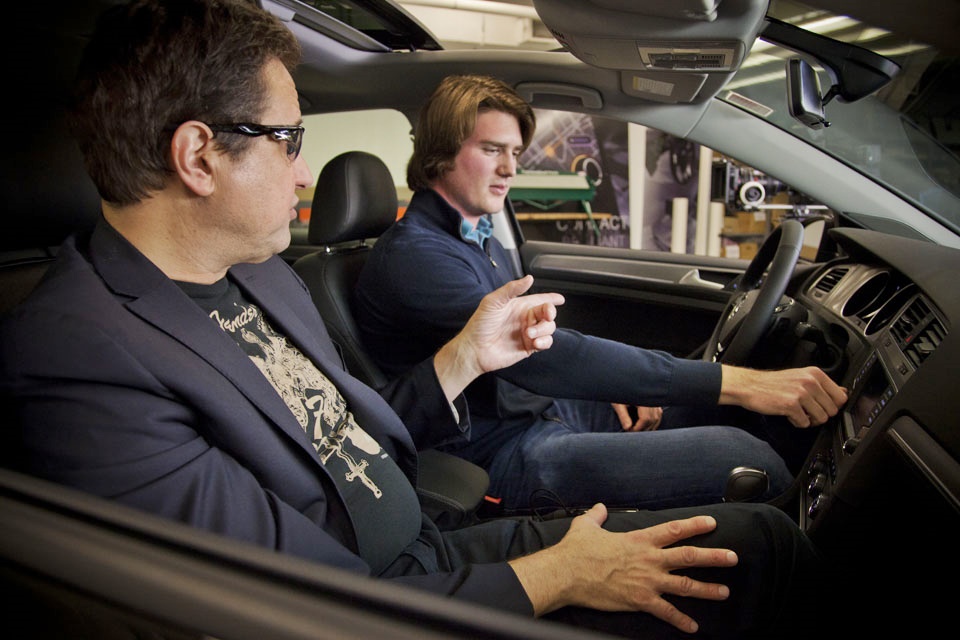 The Panasonic and Fender teams work closely to uphold the sound and 'emotion of a live performance' that makes the guitar brand so renowned, tailored to the specific Volkswagen model. They select the optimal speaker and amplifier components and fit them for the interior, managing the design trade-offs such as component dimensions, weight, and performance.
Advanced digital signal processing technology is used to reduce peaks and dips in frequency responses, account for asymmetry within the vehicle and manage sound that may reflect off areas like the windshield and door panels.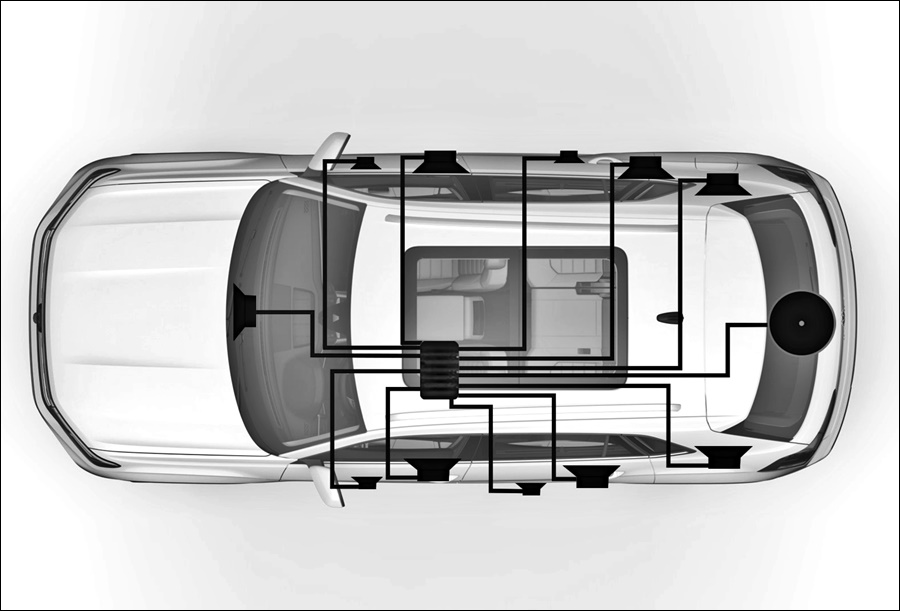 "We spend weeks listening to the system with different genres at different volumes in different settings," said Ernst. A bass guitarist himself, he pays special attention to the role of the guitar when tuning the system. "We have to make sure we're enhancing the character of the guitar without sounding too harsh. It's about finding the right balance of energy."
Following that, the team spends extensive time on the road, making sure roadway noises do not ruin the sound once the vehicle's in motion. "That's where you want to make sure you have enough bass that it really still sounds as good as possible," he said.
Once it is complete, Ernst brings in musical artists to listen to their own work inside a Volkswagen. "That's the most rewarding thing," Ernst said. "These musicians have heard their music played back to them a hundred times, but not quite like this. I love watching them react to hearing their work."
Most artists do not expect such a high calibre of sound from inside a vehicle. But as Ernst notes, most drivers listen to music, podcasts or audiobooks during their commutes or on occasional road trips, so it's logical to put such emphasis on sound for this space.
Despite the many months spent engineering, Ernst says the process is more of an art than a science. "It's a feeling," he explained. "It's when you get in a Volkswagen and think, 'I could listen to music in this car for hours.' That's when you know you have made a quality system."
Visit www.volkswagen.com.my to know more about Volkswagen models in Malaysia.
Volkswagen Tiguan has crossed 6-million mark and remains VW's bestseller