Volvo Car Malaysia (VCM) has joined other distributors of premium brands in offering pre-owned Volvo cars with its used car programme known as Volvo SELEKT. The sale of pre-owned Volvos by the Volvo distributor is not new as Federal Auto, which was the first distributor for the Swedish brand, set up its own used car subsidiary in the 1960s which was quite successful.
The new programme, also available in other countries, by promises a premium experience for customers through dedicated service and assurance of quality. Each pre-owned Volvo car offered under the Volvo SELEKT programme is guaranteed to be under 5 years old and has less than 100,000 kms cumulative mileage.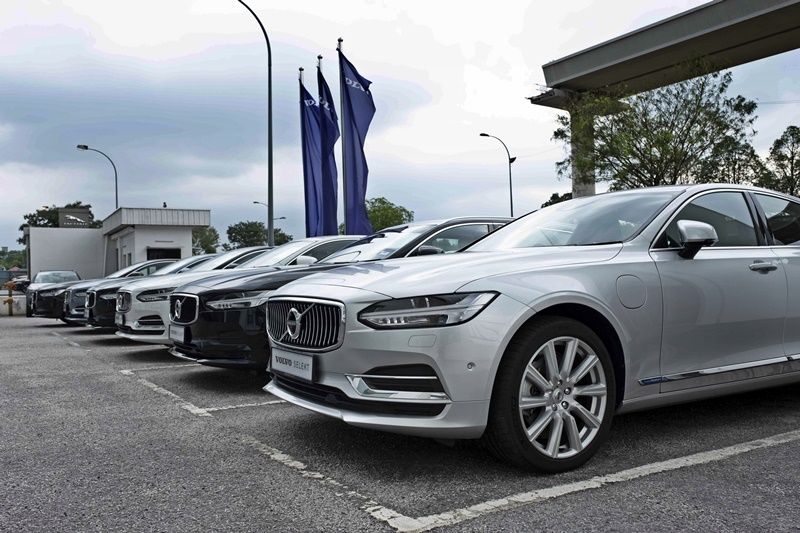 Once qualified for the programme, the car will receive a 125-point inspection and have its software upgraded to the latest versions so the engine will function optimally. Genuine Volvo parts will be used for any parts that need to be replaced. Most importantly, all the services and upgrades will be conducted by trained Volvo technicians who would know the cars best.
"Through Volvo SELEKT, we hope to give customers the choice of an alternative option while maintaining all the criteria of excellence, reliability and performance of a premium luxury car. Moreover, we are committed to ensuring that all of our customers experience a seamless and premium journey of acquiring and owning a Volvo car. Volvo SELEKT thereon guarantees that customers will receive the same level of quality and service as that of a new Volvo car, but at a package that fulfils their financing needs," said Nalin Jain, MD Volvo Car Malaysia.
While Volvo SELEKT owners won't get the 5-year warranty that comes with brand new cars, there is still a minimum of 12 months of warranty coverage as well as complimentary 12-month maintenance service package (VSA 1), and 12 months of Roadside Assistance.
There is also the option of including Volvo accessories, including a Polestar optimisation package as an optional add-on for selected models.
"At Volvo, we put our heart and soul into every car, devoting hours of expertise and attention to detail so that it leaves a lasting impression. Pre-owned Volvo cars under the Volvo SELEKT Programme bear the same markings of excellent Swedish craftsmanship, dedication to perfection and above all, our commitment to safety. We hope that through Volvo SELEKT, more Malaysians can experience first-hand our pioneering safety features and innovation that has been engineered into each of these cars, making them some of the safest options in the market," Mr. Nalin said.