55 years after the last new Aston Martin DB5 left the production line in England, a brand new unit of the same car has done the same thing. It is the first of only 25 cars that the carmaker is making as part of its Continuation programme. Each car will take around 4,500 hours to complete.
It's not just a standard DB5 that is being made either; it's the model which James Bond drove in the 1964 movie Goldfinger and comes with an array of gadgets that amazed audiences around the world. Many of the gadgets are functioning too although the machine guns that pop out of the headlights do not fire bullets, for obvious reasons.
Interestingly, though the DB5 is properly engineered like the original, Aston Martin mentions that it is not legal for use on public roads and that the fitment of gadgets is subject to country-specific regulations. Things like the revolving number plates would certainly not be legal. So most of the units will probably for display with occasional drives at special events.
The James Bond DB5 is regarded as 'the most famous car in the world'. Fewer than 900 examples were built between 1963 and 1965 and are today among the most desirable and sought-after classic Aston Martin models.
Each of the 25 new cars are meticulously detailed authentic reproductions of the DB5 seen in the movie, taking 4,500 hours to complete. Some modifications and enhancements have been necessary to ensure the highest levels of build quality and reliability comparable to today's Aston Martins. All the Goldfinger edition cars are being built to one exterior colour specification – Silver Birch paint – just like the original.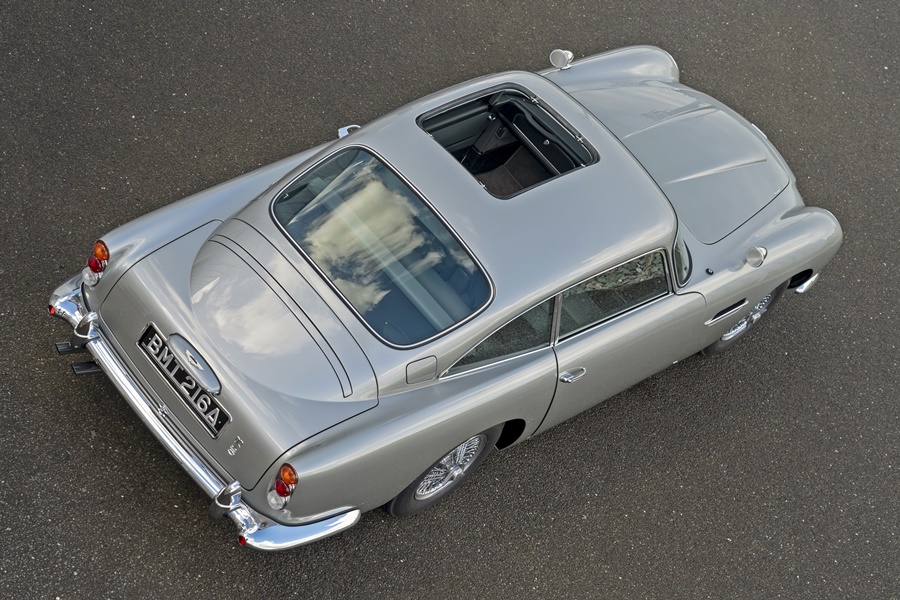 The cars feature original DB5 styled aluminium exterior body panels cloaking an authentic DB5 mild steel chassis structure. Under the bonnet there's a 4.0-litre naturally aspirated inline 6-cylinder engine with three SU carburettors and oil cooler. It produces around 290 bhp which goes through a 5-speed ZF manual transmission and mechanical limited slip differential to the rear wheels.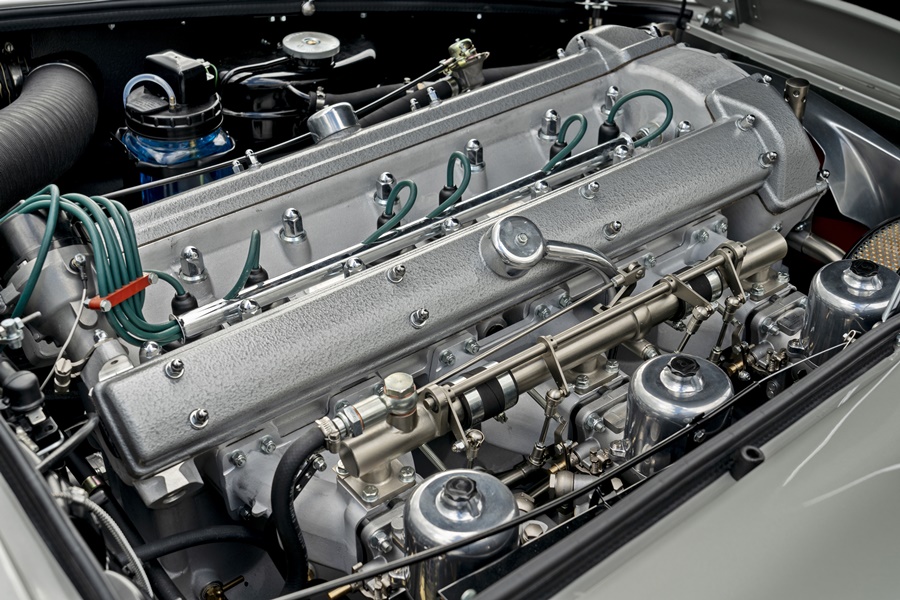 Servo-assisted hydraulic Girling-type steel disc brakes, rack and pinion and a suspension set-up comprising coil over spring and damper units with anti-roll bar at the front, and a live axle rear suspension with radius arms and Watt's linkage. The steering system is not power-assisted but Mr. Bond would not have required it, of course.
And now, let look at the list of gadgets the owner gets in the car: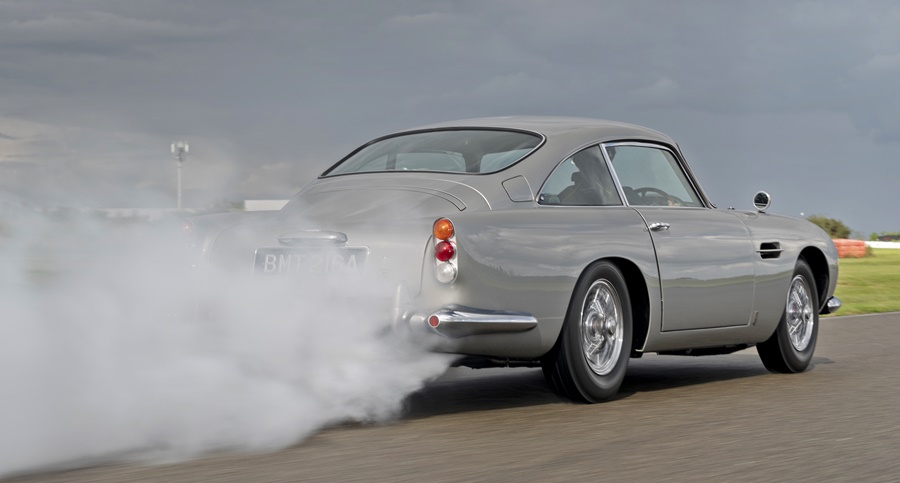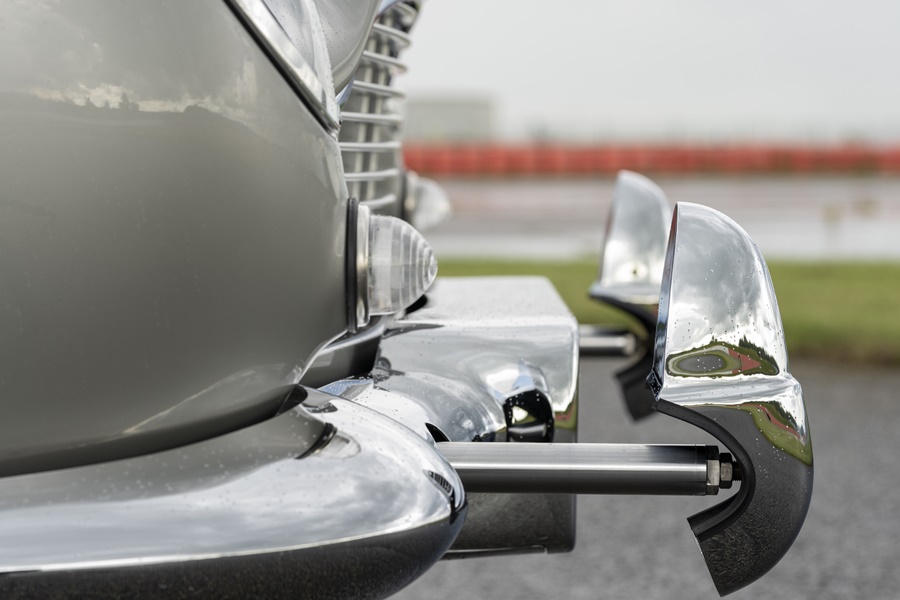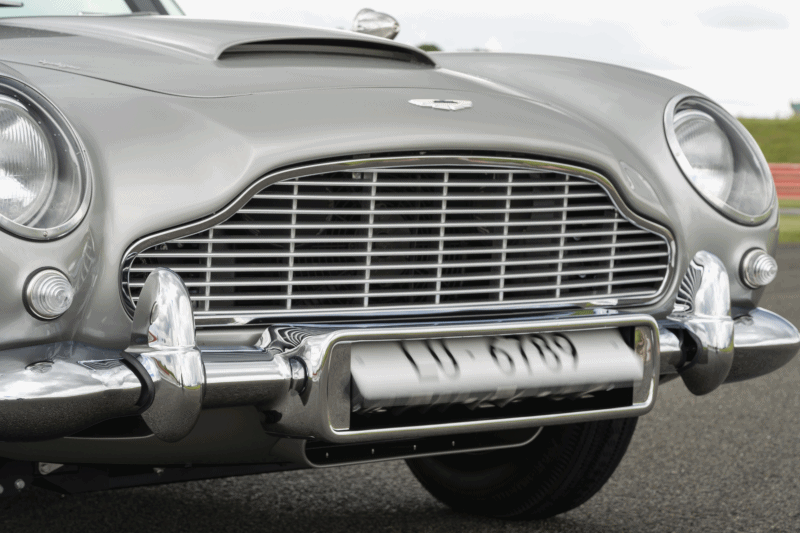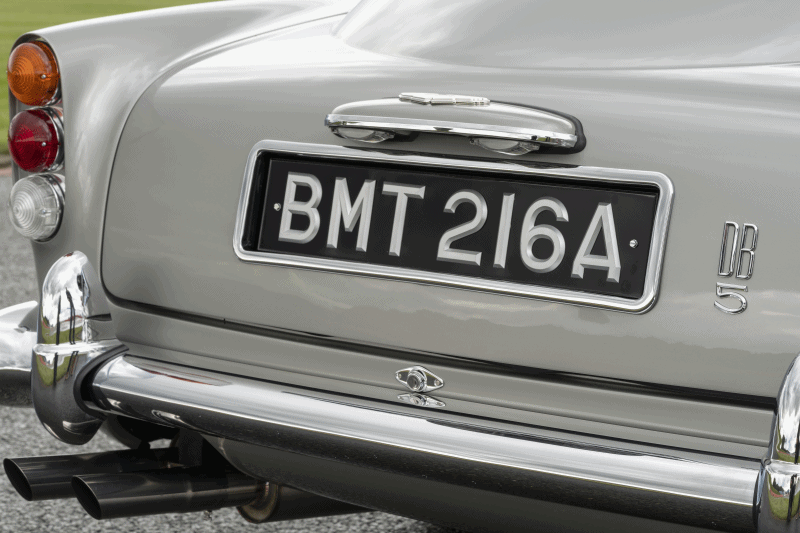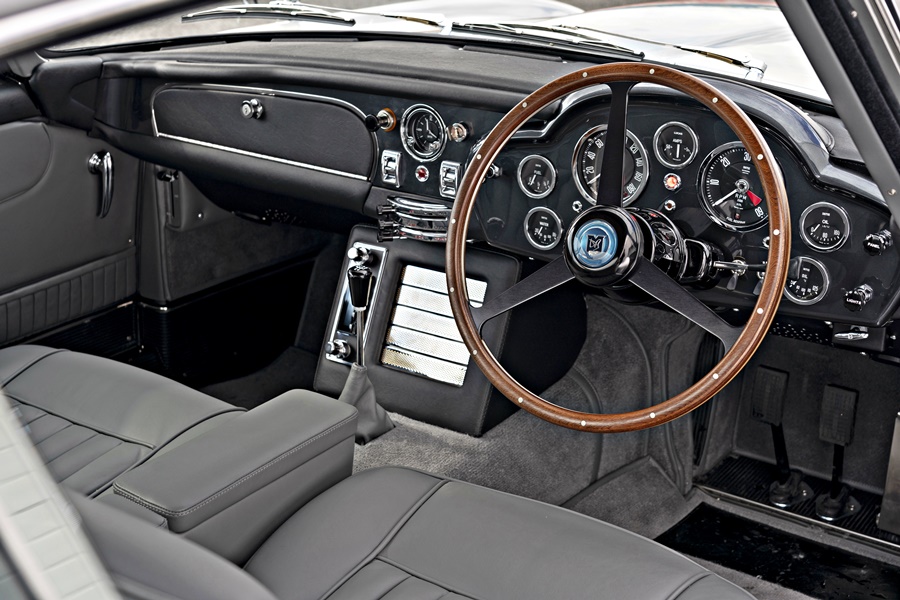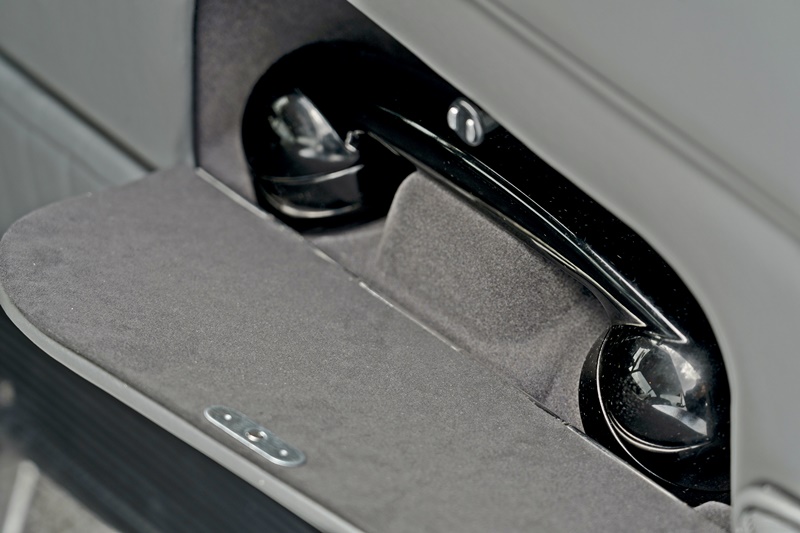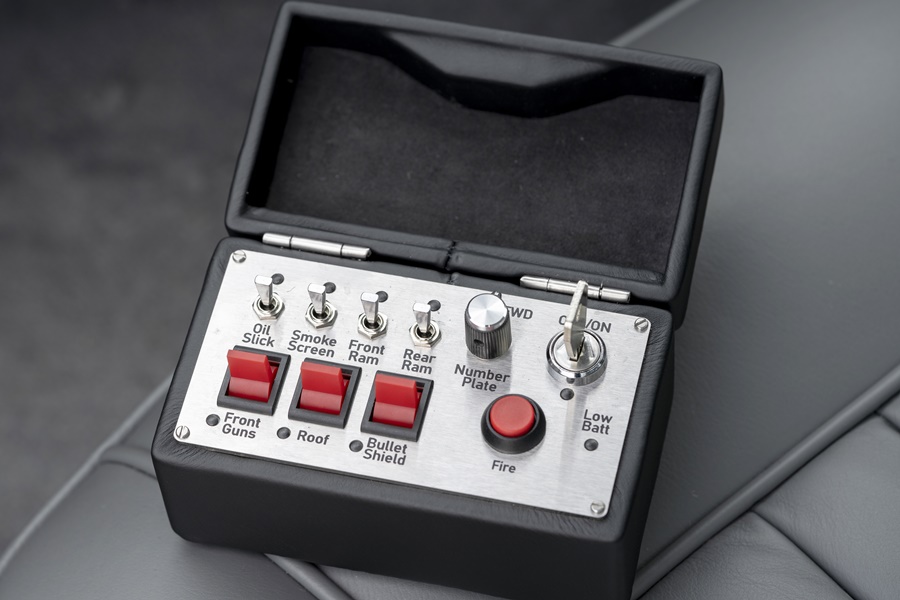 Back in August last year, the original James Bond car was sold at an auction for US$6.4 million (about RM27.37 million) which was the highest price ever paid for a DB5. Each of the 25 modern units are said to cost £3.3 million, equivalent to RM17.66 million.
Click here for other news and articles about Aston Martin.