Five years before the Suzuki Jimny and long before the Suzuki Vitara, Ford was already selling a small SUV. It was called the Bronco and appeared in the market in 1965, a time when Ford was still creating excitement with the Mustang that had been launched a year earlier. Although Americans love their vehicles big, the small (for that market) Bronco found a niche for itself and went through 5 generations until 1996 when production of the model ceased,
Today, with strong demand for smaller SUVs, Ford is getting in on the action with a new Bronco. Of course, it is a totally different vehicle from the original and where the Bronco name only referred to the model, Ford is now using it as a brand name for a family of  SUVs.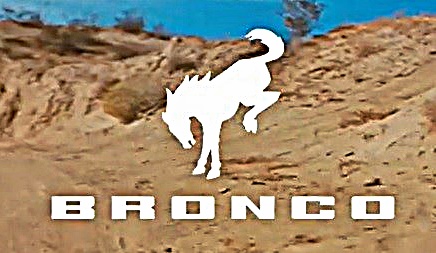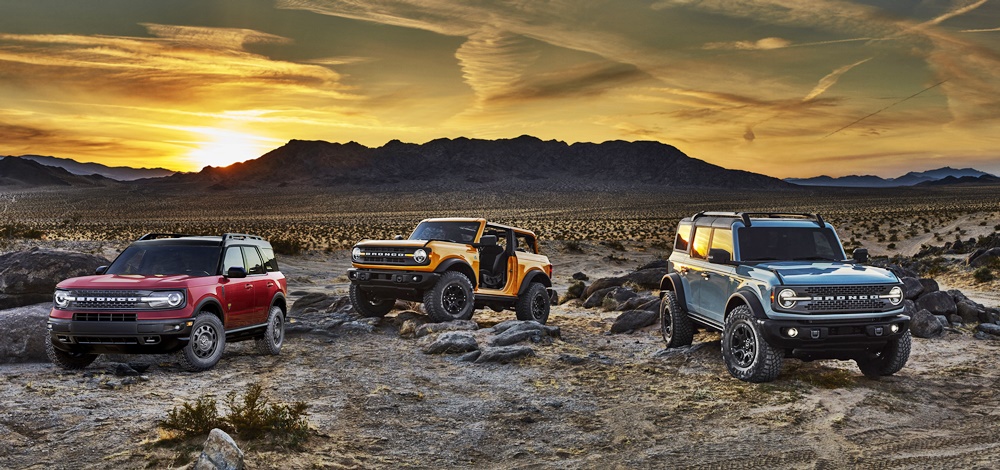 "We created the Bronco family to elevate every aspect of off-road adventure and equipped them with class-leading chassis hardware and exclusive technologies to raise the bar in the rugged 4×4 segment and take people further into the wild," said Jim Farley, Ford's Chief Operating Officer. "They're built with the toughness of an F-Series truck and performance spirit of Mustang – and come wrapped in one of the most stunning and functional off-road designs that's true to the original Bronco design DNA."
To go on sale in early 2021, the Bronco family comes in two sizes with 2-door and 4-door variants – a larger one and a smaller compact model that differentiated with 'Sport' added as a suffix. But both models have all the necessary systems and engineering to give them extensive off-road capability that justifies using the G.O.A.T. – for 'Goes Over Any Terrain' – nickname which the original Bronco had.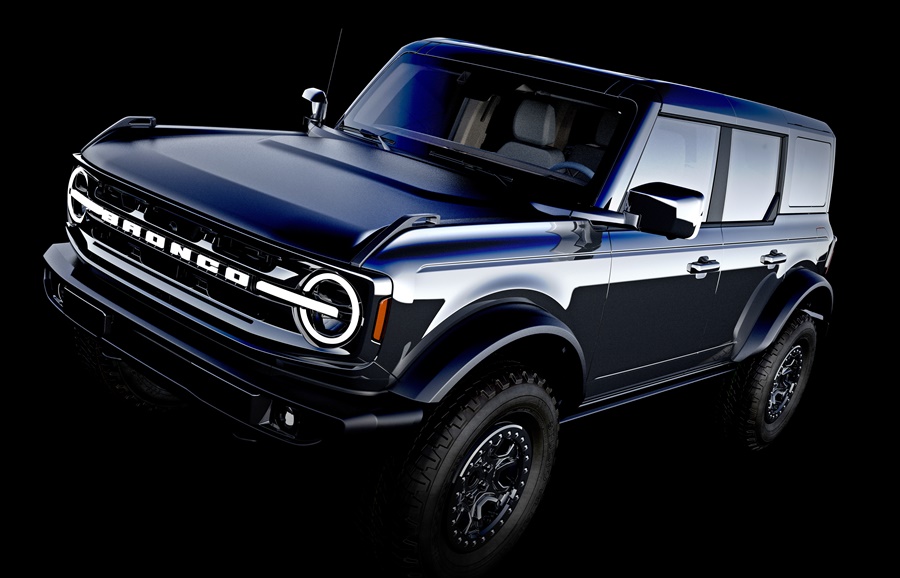 However, where the earlier generations used mostly mechanical systems, the latest one has many electrical, computer-managed systems that make driving on rough terrain easier and safer. The Terrain Management System with 'G.O.A.T. Modes' (probably something Ford engineers learnt when Land Rover was in the Ford group) has 7 driver-selectable modes to customise traction and engine systems for optimum performance over different surface conditions, to boost acceleration or even to economise on fuel. In Rock Crawl mode, the electronic power steering system is calibrated to provide more precise control and help reduce steering wheel disturbance during low-speed manoeuvres over rocky terrain.
"Bronco has the toughness and smarts to help turn off-road novices into 4×4 pros," said Hau Thai-Tang, Ford's Chief Product Development & Purchasing Officer. "Bronco embraces the needs of outdoor enthusiasts – every inch of it was designed and engineered with weekend adventurers in mind."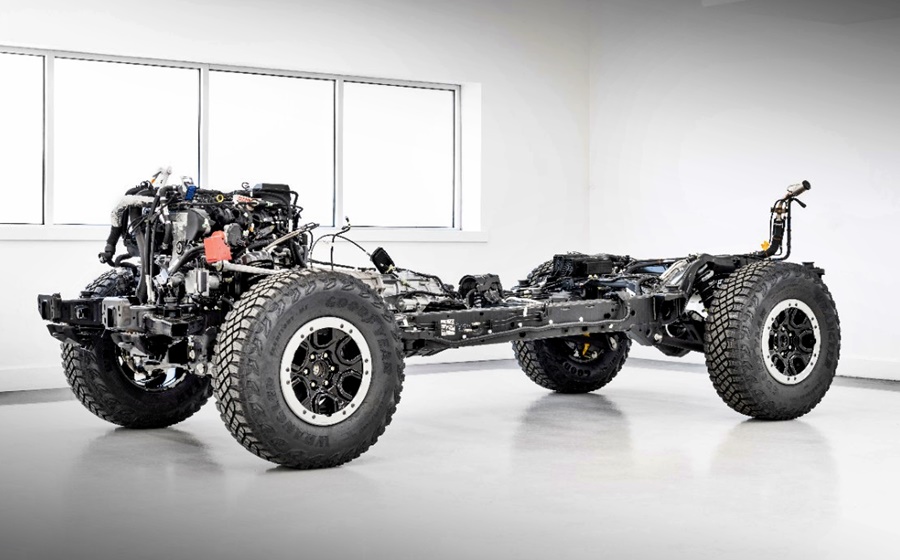 The 4×4 systems are available in standard set-up and advanced. The standard system utilizes a 2-speed electronic shift-on-the-fly transfer case, while the optional advanced system features a 2-speed electromechanical transfer case that adds an auto mode for on-demand engagement to select between 2H and 4H. Electronic locking differentials for improved traction over rough terrain are available if customers want them.
Other driver assistance technologies include a Trail Toolbox which 'elevates' the off-road experience for Bronco. Trail Control provides cruise control for low-speed trail driving (up to 33 km/h forward and about 10 km/h in reverse). Trail Turn Assist tightens off-road turning radiuses through torque vectoring. The innovative Trail One-Pedal Drive acceleration/braking control makes for more precise and confident slow-mode rock crawling.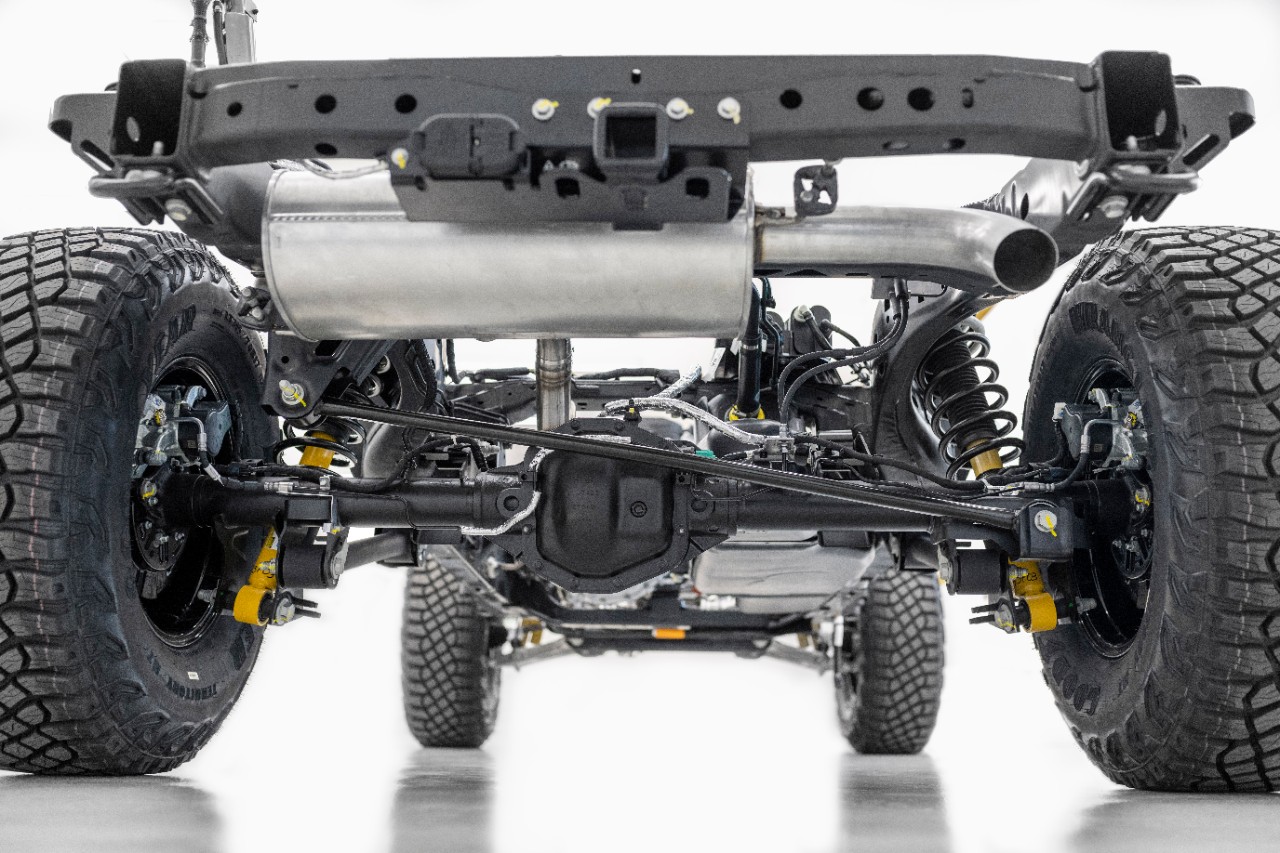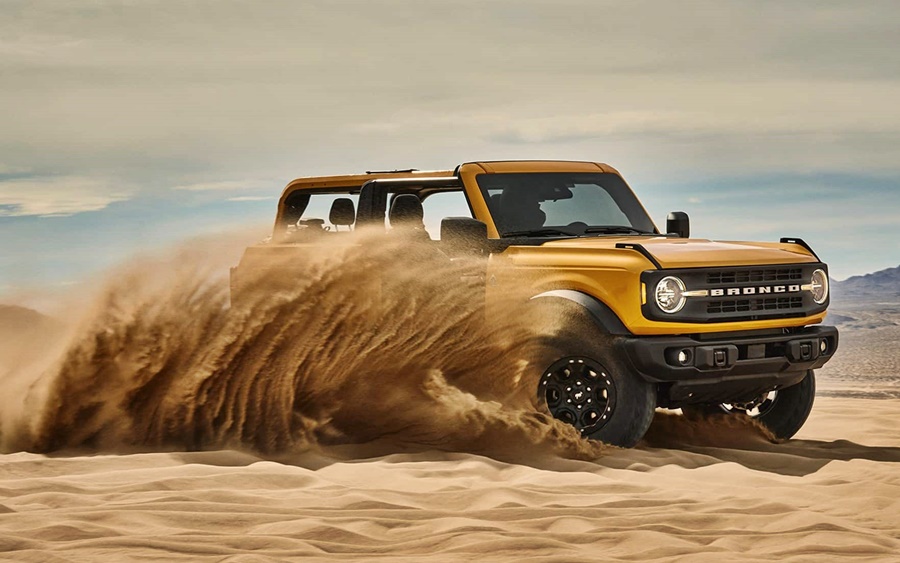 EcoBoost powertrains
Two EcoBoost engines are available with displacements of 2.3 litres and 2.7 litres. The smaller 4-cylinder engine has outputs of 270 bhp/420 Nm while the larger twin-turbo V6 generates 310 bhp/ 542 Nm. There's a choice of a Getrag 7-speed (6 + 1 'crawler gear') manual or 10-speed automatic transmission. A hybrid powertrain is in the product plan as well.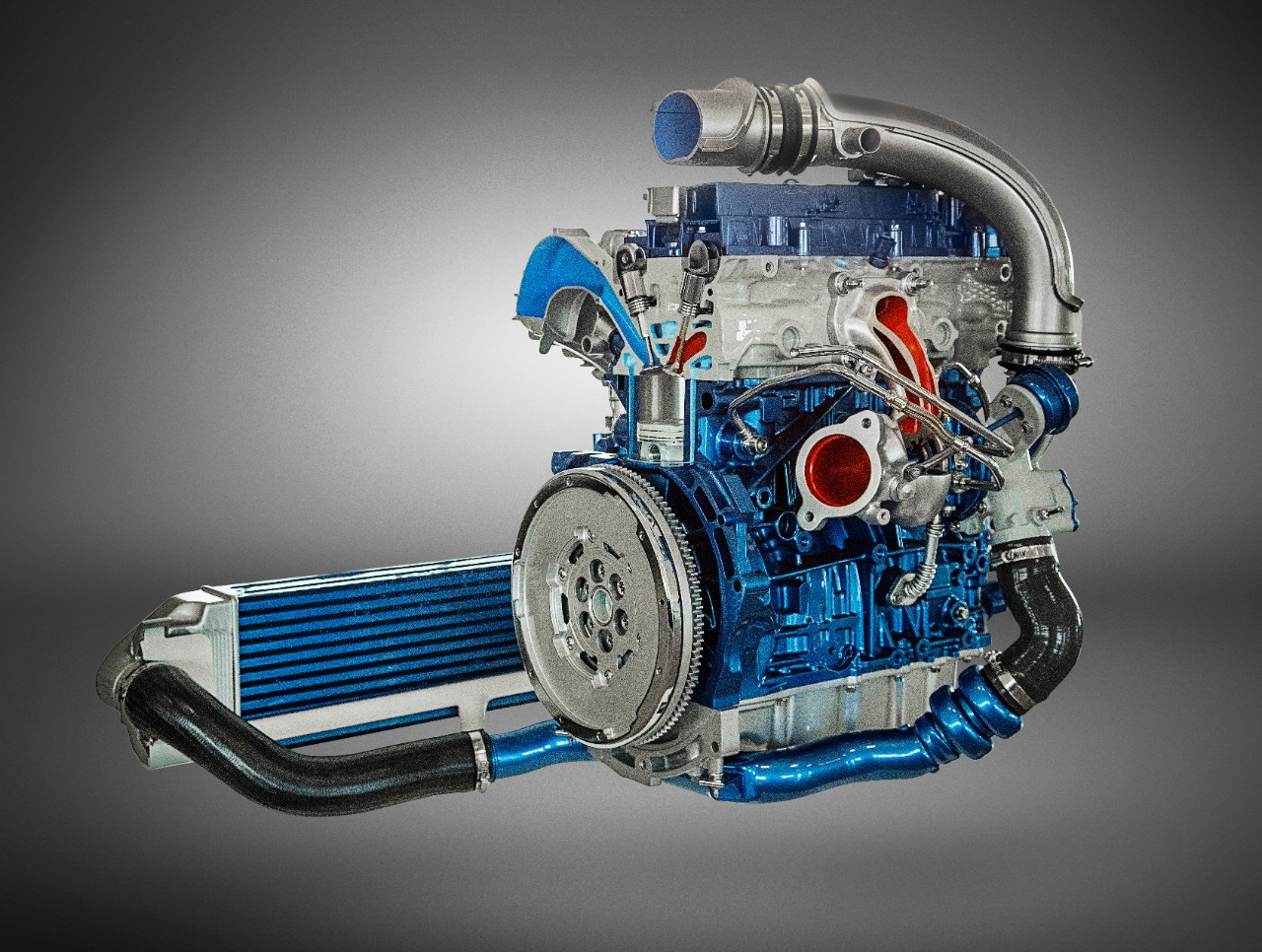 For the Bronco Sport, there's a 2.0-litre EcoBoost 4-cylinder engine that produces 245 bhp/ 373 Nm and also a 1.5-litre EcoBoost unit with 181 bhp/258 Nm. Perhaps these two powertrains will be offered in export markets but at this time, Ford has not mentioned selling the Bronco outside North America and it's uncertain if there will even be a righthand drive variant. They've lost interest in the Southeast Asian markets where there could be a potentially big volume, letting only the Ranger soldier on for the brand.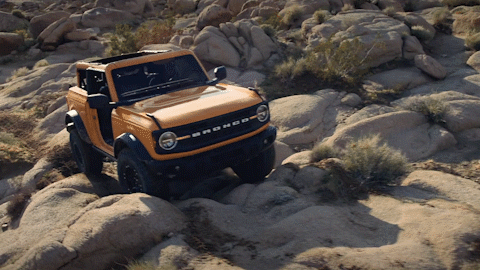 Every Bronco comes with an independent front suspension and at the rear, a rugged solid axle design featuring coil springs with 5 locating links. Long-travel position-sensitive Bilstein dampers with end-stop control valves at every corner are optionally available for added off-road durability and reduced harshness.
Also available is a semi-active hydraulic stabilizer bar disconnect design which provides maximum articulation and increased ramp angle index for off-camber terrain. This innovative system works by disconnecting during articulation; it can reconnect automatically under all conditions to improve steering and stability at higher speeds.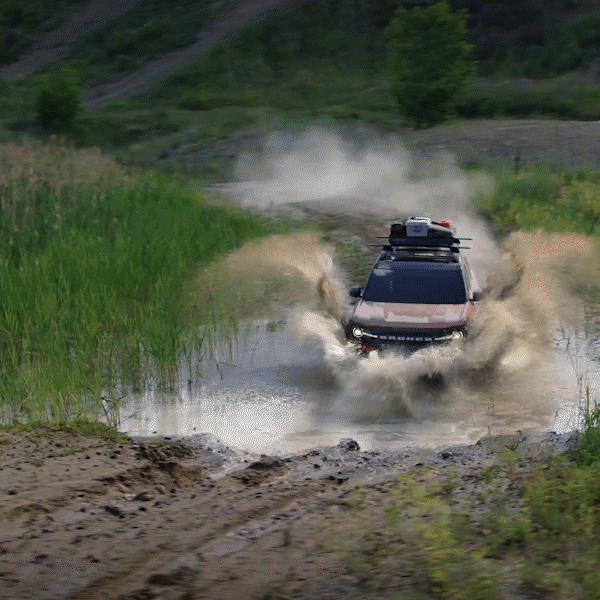 Ford claims segment-leading levels of off-road capability for the Bronco with 300 mm of ground clearance and water-crossing capability up to a depth of 850 mm. There's a choice of tyre types and sizes up to 35 inches too.
The first design ideas for the modern Bronco started 16 years ago with the Bronco concept displayed at the 2004 North American International Auto Show. It drew inspiration from the original Bronco style with a slab-side chunky look that traditional SUVs had. In fact, Ford's designers did a life-size digital scan of a first-generation model to understand its DNA. Incidentally, if you saw the movie Rampage in 2018, you would have seen that concept SUV being driven by Dwayne Johnson.
The production Bronco adopts much of the concept model's design with modernised retro looks that include classic round headlights on either side of an encapsulated cartridge grille. The 2-door variants come with a standard 3-section roof system incorporating a modular top with four sections that adds a removable panel over the rear seats and cargo area. The 4-door versions have 4 removable roof sections.
A cloth soft top provides easy access to the open air and a unique tilt-up function for quick access to the rear cargo area. To further enable the 'wide open' feeling, every Bronco comes with frameless doors that are easily removed. On 4-door Broncos, all the doors can be stored onboard with protective door bags.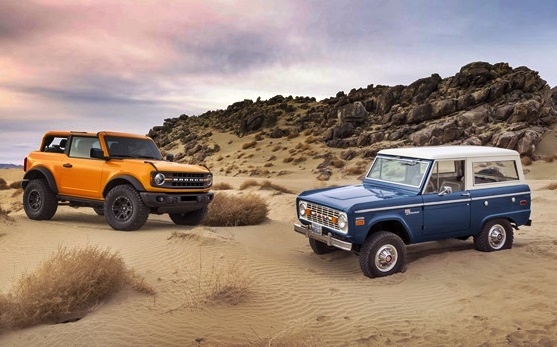 "Similar to the first-generation model, Bronco's square proportions, short overhangs and wide stance are optimized for off-road adventure," said Paul Wraith, the SUV's Chief Designer. "The side profile features a flat, no-nonsense surface with clear-cut edges and robustly flared fenders. Large, open wheel wells are a modular design with a quick-release attachment for simple customization."
Purpose-built cabin
The multicolour LCD instrument panel is clearly inspired by the first-generation Bronco while the colours and materials are inspired by natural palettes and outdoor gear. With off-road functionality paramount, materials are tough and rugged. There are washable rubberized floors with integrated drains and marine-grade vinyl seating surfaces that resist mildew. Instrument panel surfaces are wipeable, with seamless silicone rubber on the dash-mounted hero switches, while rubber touchpoints protect against dirt and water.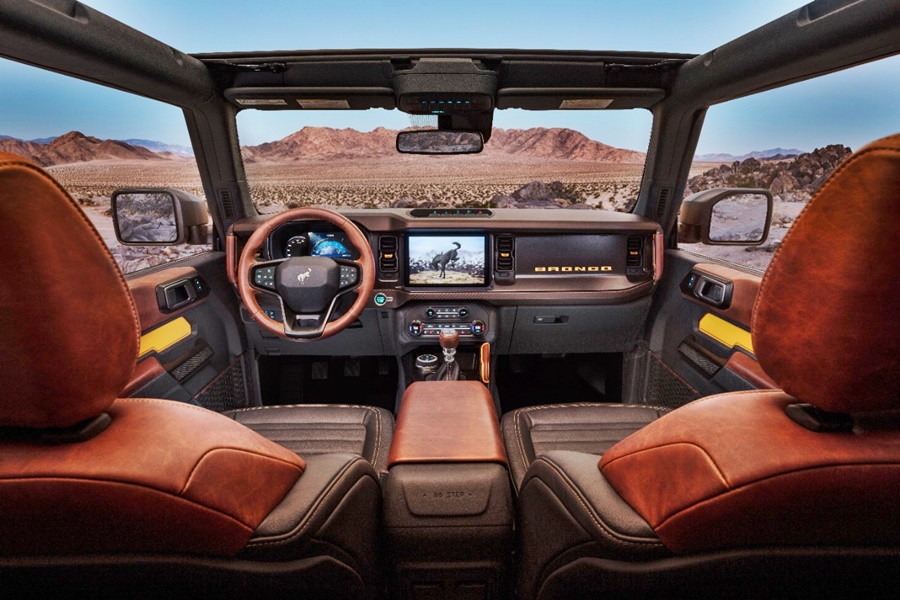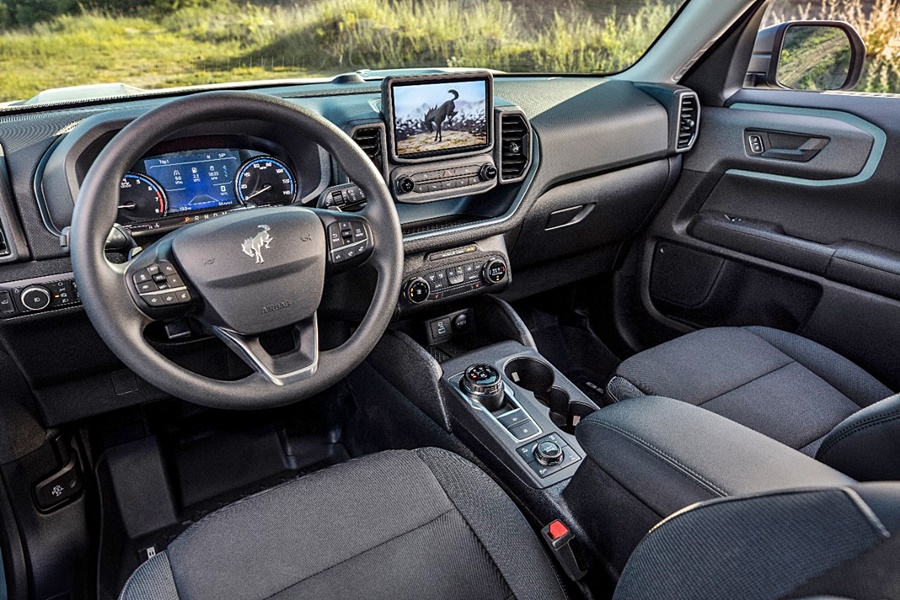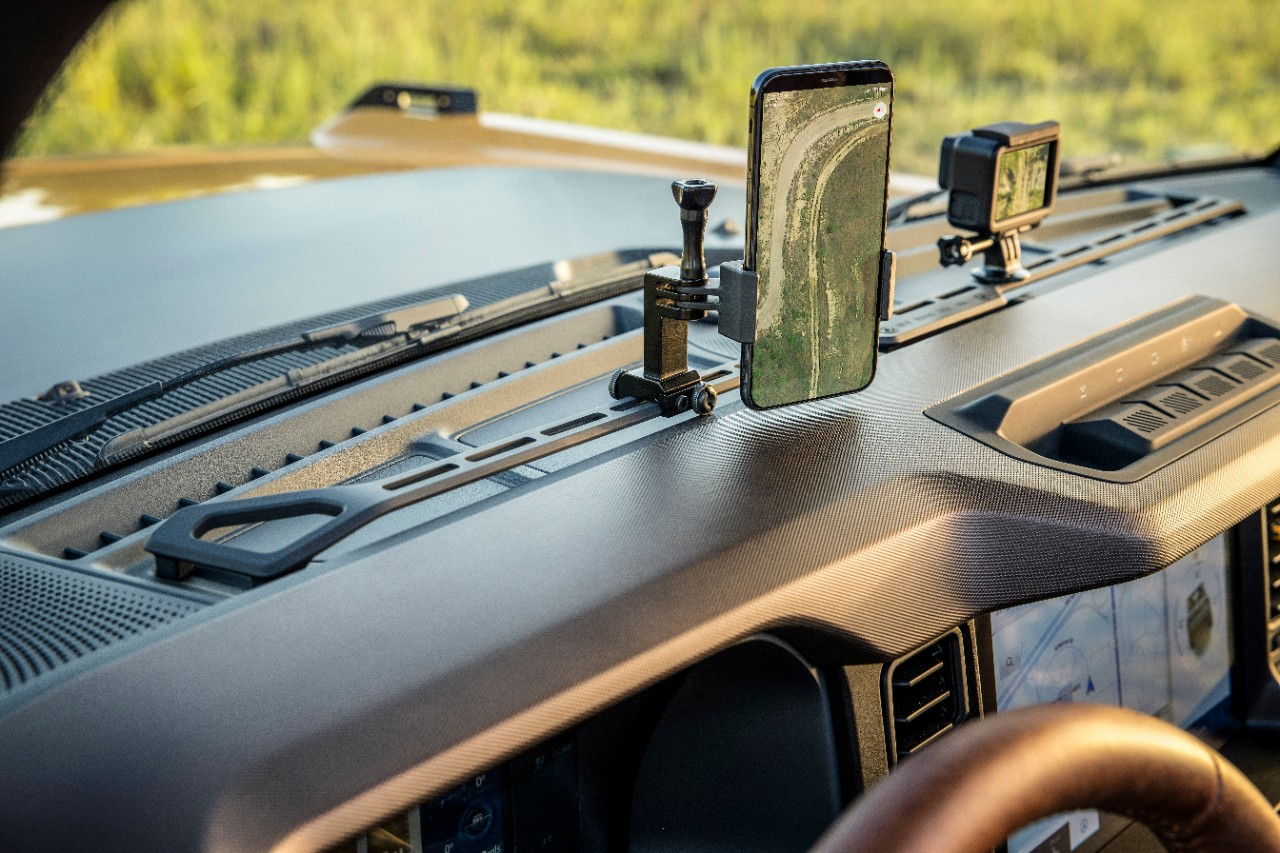 Attachment points are built into the instrument panel to mount a device rack, with 12V power connections to easily mount cameras, navigation units, phones or other devices that today's adventurers will carry.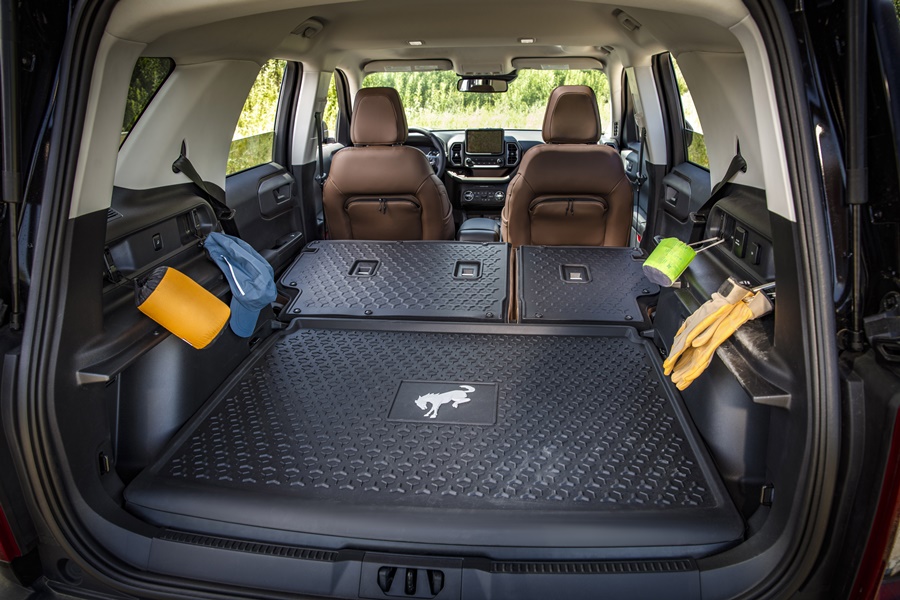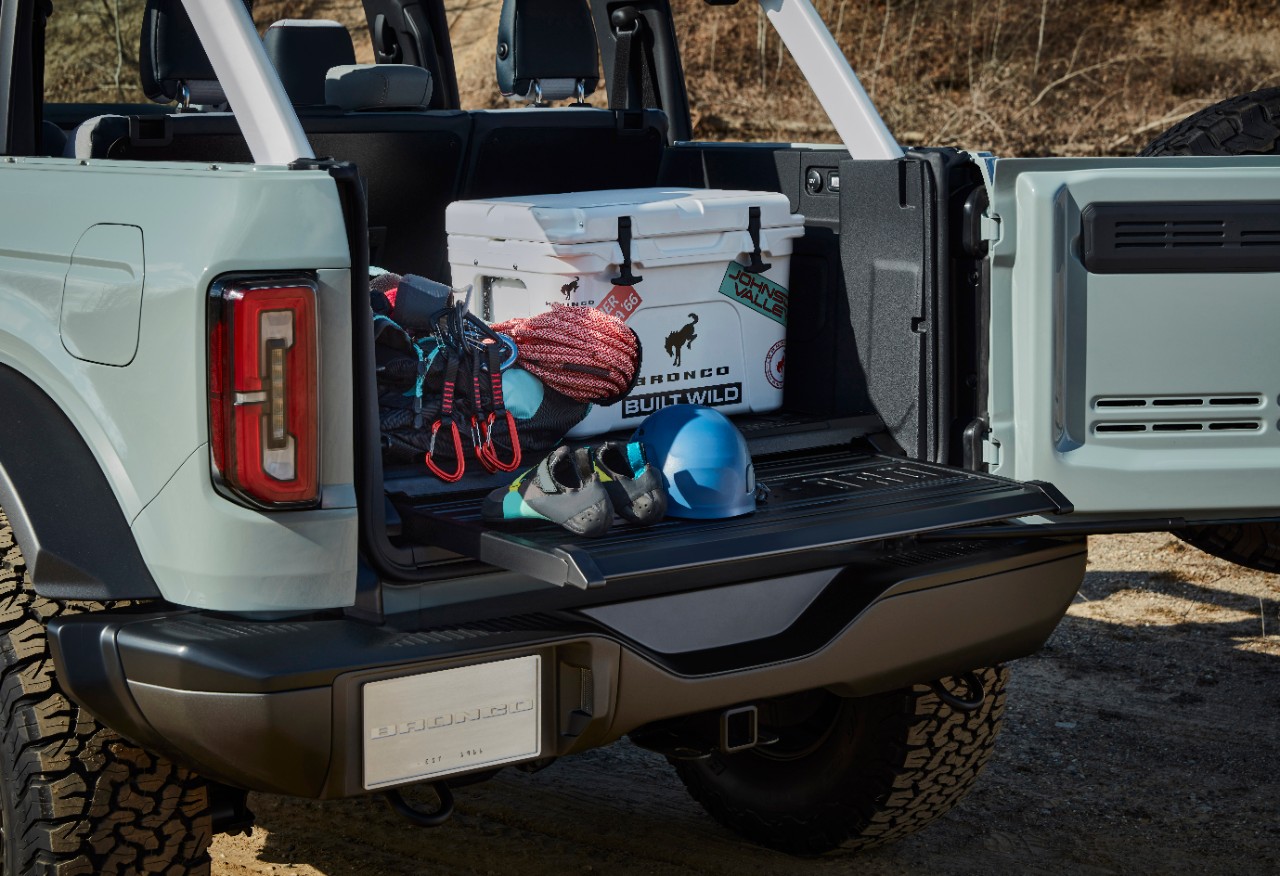 For navigation, especially off-road, Bronco drivers can plan, navigate and share their adventures on the SYNC 4 infotainment system with a 12-inch display. The system has advanced topographic trail maps and more than 1,000 curated trail maps of the USA. The SYNC system also displays images from the 360-degree camera system to provide additional visibility in tricky exercises such as rock crawling.
A modern high-strength steel roll cage with integrated side curtain airbags in the upper structure and seats helps protect passengers from side impacts and complements driver and front passenger airbags. Needless to say, there's a full range of active and passive safety systems around the vehicle.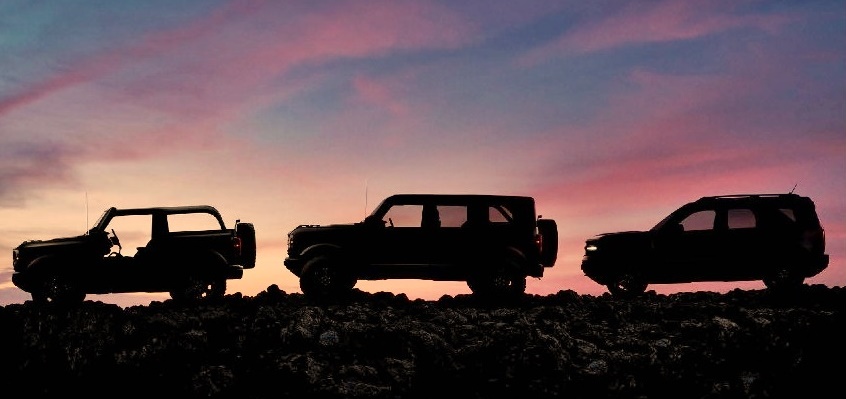 Click here for more news and articles about Ford and Sime Darby Auto ConneXion.
Visit www.sdacford.com.my to find out about Ford 4×4 models in Malaysia.