Race starts at 3:10 pm in Spain/9:10 pm in Malaysia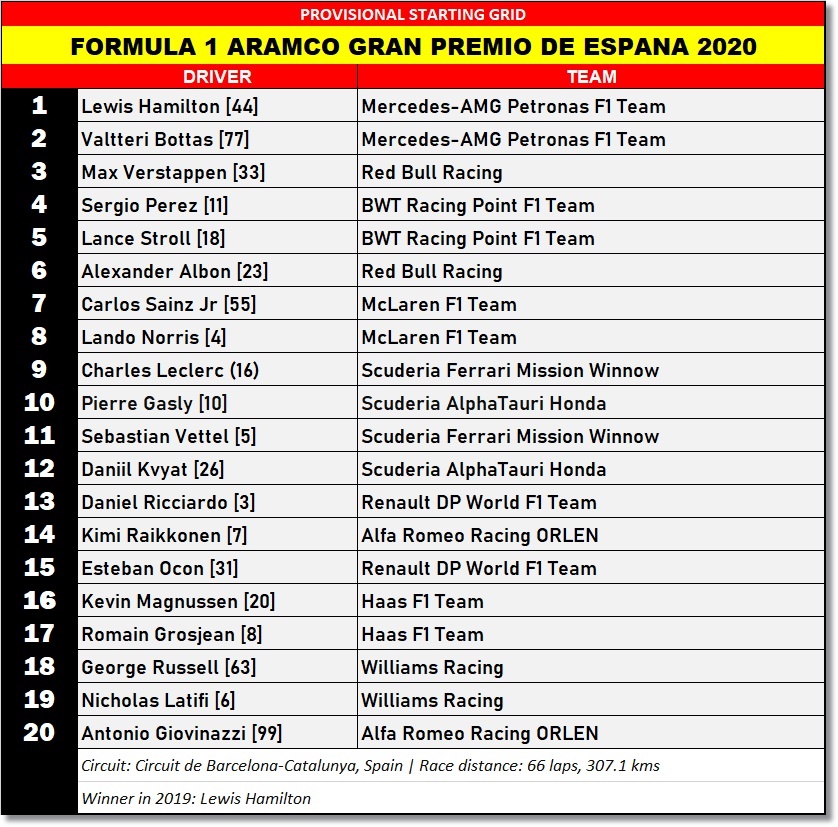 The compressed revised schedule of 2020 Formula 1 World Championship continues this weekend with the Spanish Grand Prix at the Circuit de Barcelona-Catalunya. The circuit is a familiar one to the F1 teams as it is where they go for pre-season testing. Located in the Barcelona area, the circuit has been in operation since 1991.
The 4.655-km circuit has 16 turns and though many drivers have driven around it a lot, it is still challenging with its broad mix of corner types. There are swift changes in direction and a long start-finish straight that tests both the car's strength and weaknesses. Each year, teams search for the best set-up to enable their drivers to extract the maximum from the machines.
To get that right set-up can be elusive; there are strong winds blowing at the circuit and they change not just in direction but also speed. So aerodynamics are very important although they are important everywhere else too.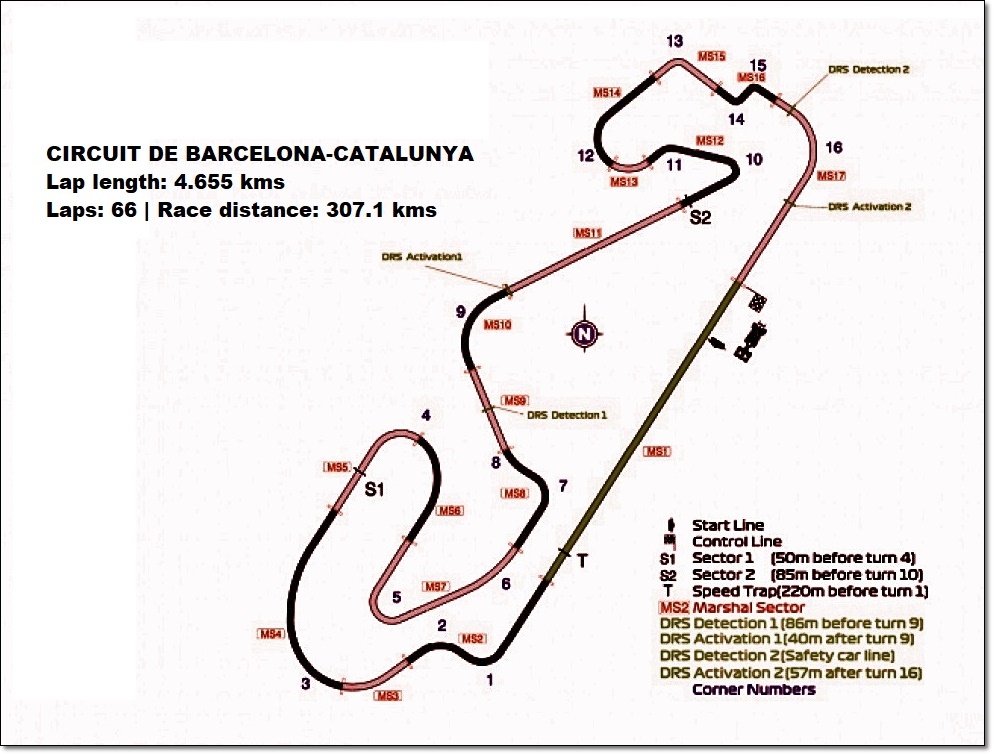 Hotter than usual
For this weekend, there is concern about high temperatures. This has not been a major issue in the past as the Spanish Grand Prix usually runs in May when it is still cool. However, it is now mid-August and the engineers are preparing the cars to cope with temperatures of around 30 degrees C.
Pirelli is bringing its most durable compounds to cope with the heat and high loads of fast corners such as Turn 3. The C1 is nominated as the hard tyre with C2 and C3 and medium and soft tyres, respectively.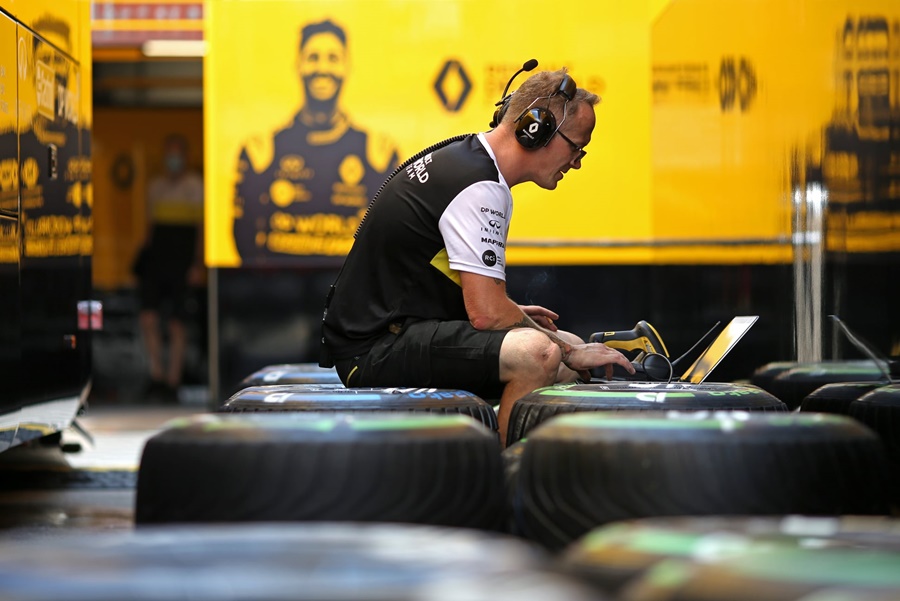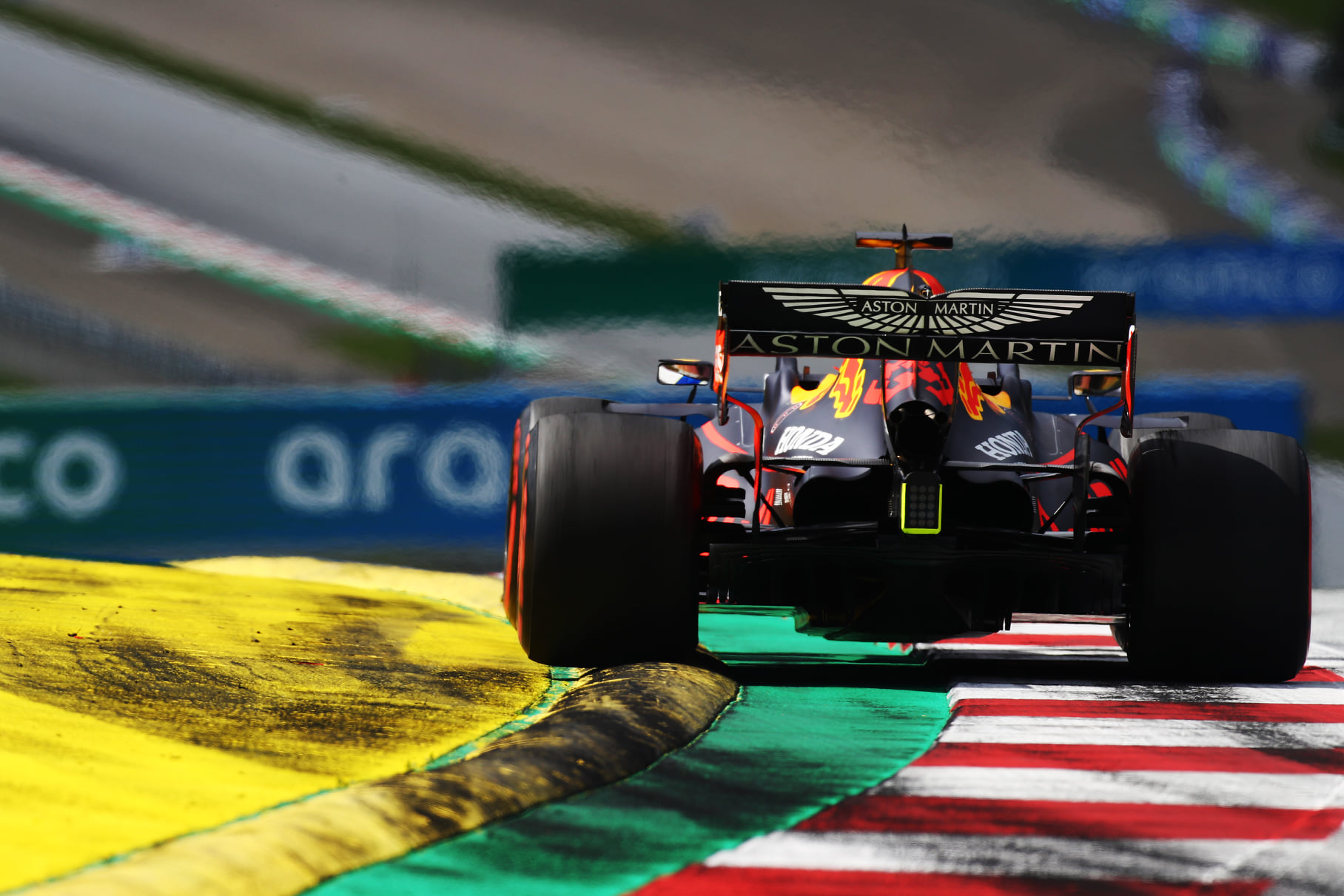 The hot conditions can be a problem for the Mercedes-AMG cars, as evident at Silverstone last weekend. It's possible that similarly high temperatures could give Red Bull Racing a chance to claim a second victory of the season after Max Verstappen's success.
"I don't think I've ever been to Spain when it's been this hot. The weather is beautiful, but it's tricky for the car and very tough on the tyres as well. We didn't see any blistering, the tyres felt OK and the long runs didn't look too bad, but we also didn't see any blistering last Friday, so we'll have to remain careful," said Lewis Hamilton, who will start from pole position at tomorrow's race.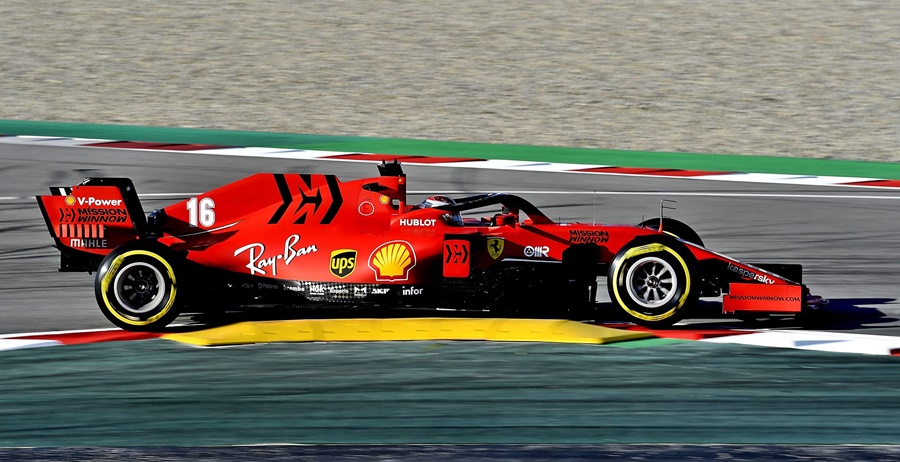 The Ferrari drivers also find conditions challenging but have been doing well in practices. "I am confident we can extract the maximum out of the car in quali and if I manage to get the balance where I want it to be, we can have a pretty good result.  With regards to the heat, out on track is not that hard because at least there's some air, but when you are in the garage… it's like being in a sauna!" said Charles Leclerc.
Max Verstappen is now second
After winning last weekend, Verstappen is now second in the Driver's Championship, 30 points behind leader Hamilton. Valtteri Bottas is, however, not far behind with a gap of just 4 points.
The Mercedes-AMG PETRONAS team has a good lead with 180 points after 5 rounds, 67 points ahead of Red Bull Racing and 125 points ahead of Ferrari. The Italian team has had the most wins here, having won 12 times, of which 5 were won by Michael Schumacher who has also won the event the most times.