Genesis, Hyundai Motor's premium brand, has a brand new SUV under final stages of development. It has been announced publicly in Korea so that the R&D guys can start running real-world tests on public roads.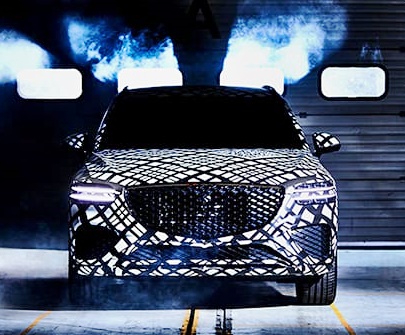 QR code on camouflage
However, the vehicle, designated GV70, is camouflaged as the teaser pictures release show. To use the testing exercise to do a bit of promotion, there's a QR code on the bodywork which leads those who scan it to a web page that explains the camouflage pattern referred to as 'G-Matrix'.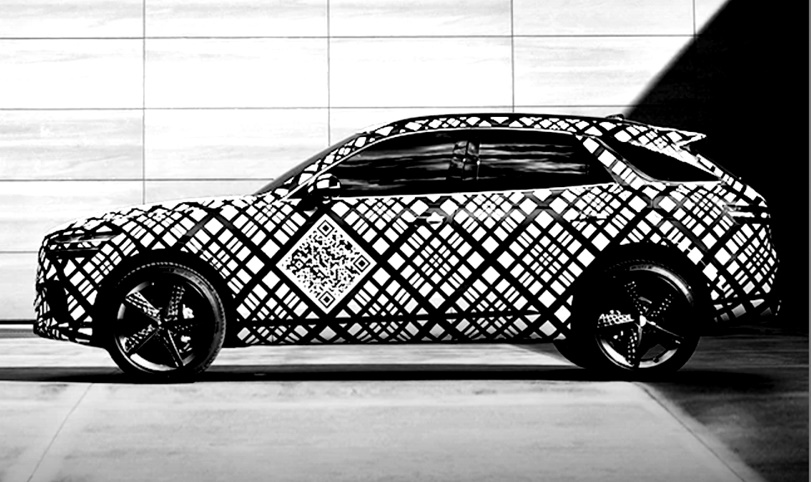 G-Matrix is inspired by the diffused reflection of light from precision-cut diamonds and is a core part of the Genesis brand identity. Drivers can look forward to the creative application of the pattern on the GV70 in different ways, emphasizing the details that are emblematic of the Genesis brand.

Second of three SUVs
While specific details are presently hidden by the G-Matrix camouflage pattern, the continued evolution of Genesis' signature "Athletic Elegance" design language is evident. The new midsize SUV will join the GV80 in the model line-up for 2021, after which will come a smaller model (GV60?).
"We are thrilled to share this early sneak preview of our second SUV, the Genesis GV70," said a Genesis official. "It telegraphs an exciting new design and reinforces the core brand values that run through our line-up. We look forward to sharing full details on GV70 with everyone in the near future."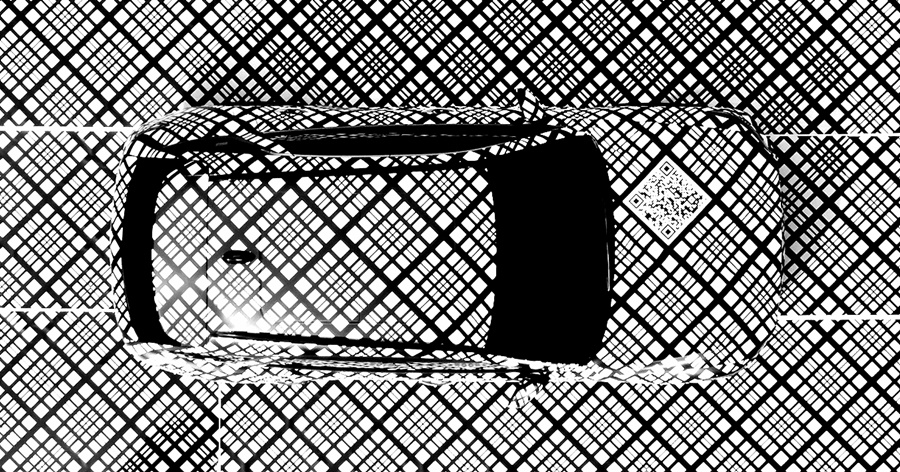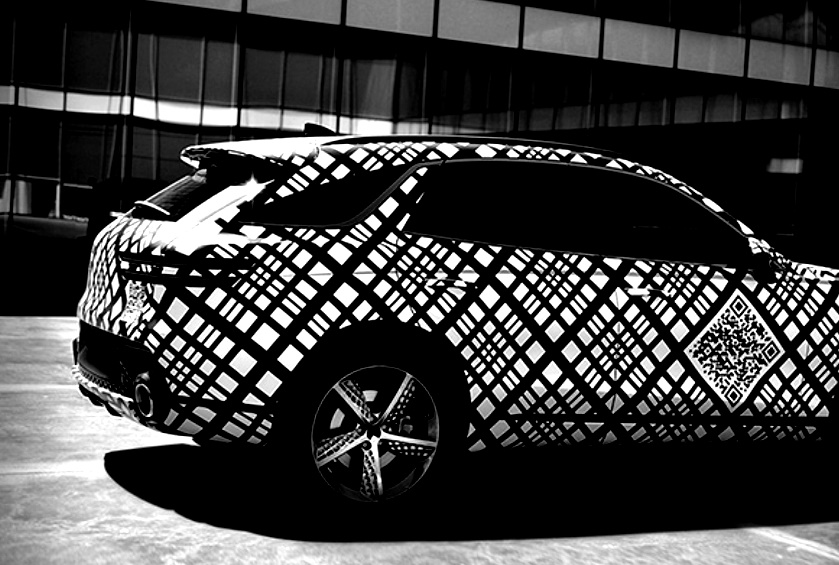 Shared platform likely
Given its size and positioning, the GV70, which will challenge SUVs like the BMW X3 and Audi Q5, is likely to share architecture with the new Hyundai Tucson. It obviously doesn't make sense for Genesis to have its own platforms, an approach which manufacturers discarded after the 1980s when it proved more and more expensive to develop a platform. The key nowadays is how many models can be derived off a platform with minimal modifications.
First pictures of new Genesis GV80 SUV released, launching in Korea this month