Nowadays, size matters.
Well, at least for customers who need All that Space not just for a comfortable drive but also able to flash that made in Germany pride while carrying your family of seven along.
However, it is no secret that one need to splash the cash to be able to afford a full-blown German-made SUV, a seven-seater nonetheless.
Mercedes, BMW, Audi, and Porsche will definitely burn a hole in your pocket (unless your pants are made out of kevlar that is) hence you have no choice but to turn to other options that might just get you there without having to sacrifice too much.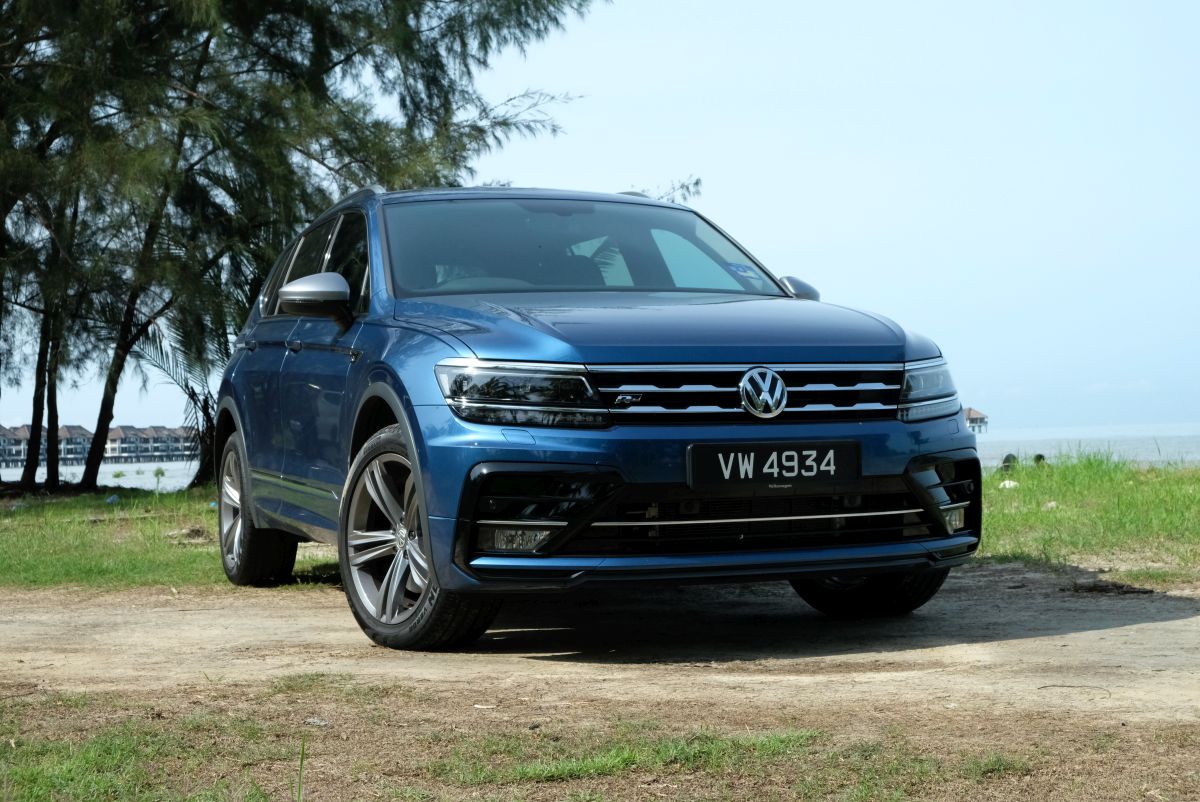 Meet, the All-New Volkswagen Tiguan Allspace R-Line (which we were given a chance to test out recently).
For those who seek that straight edge, high-tech, no-nonsense, proper, and made in Germany SUV that will cost you just RM200,000.
Here are five (5) things you need to know about one of the latest offerings by Volkswagen Malaysia.
1. Design
The overall look of the Tiguan Allspace R-Line is ravishing, especially those aggressive front bumpers and side skirts with a touch of black trims.
Those 19 inches sporty wheels just extend how good it looks on the road along with the unique design front and rear LED and Daytime Running Lights (DRL).
Compare to the standard Tiguan, the Allspace is 200mm longer and 100mm longer wheelbase which resulted in  230L of boot space that can be increased up to 1,775L with the 2nd and 3rd row folded.
2. Performance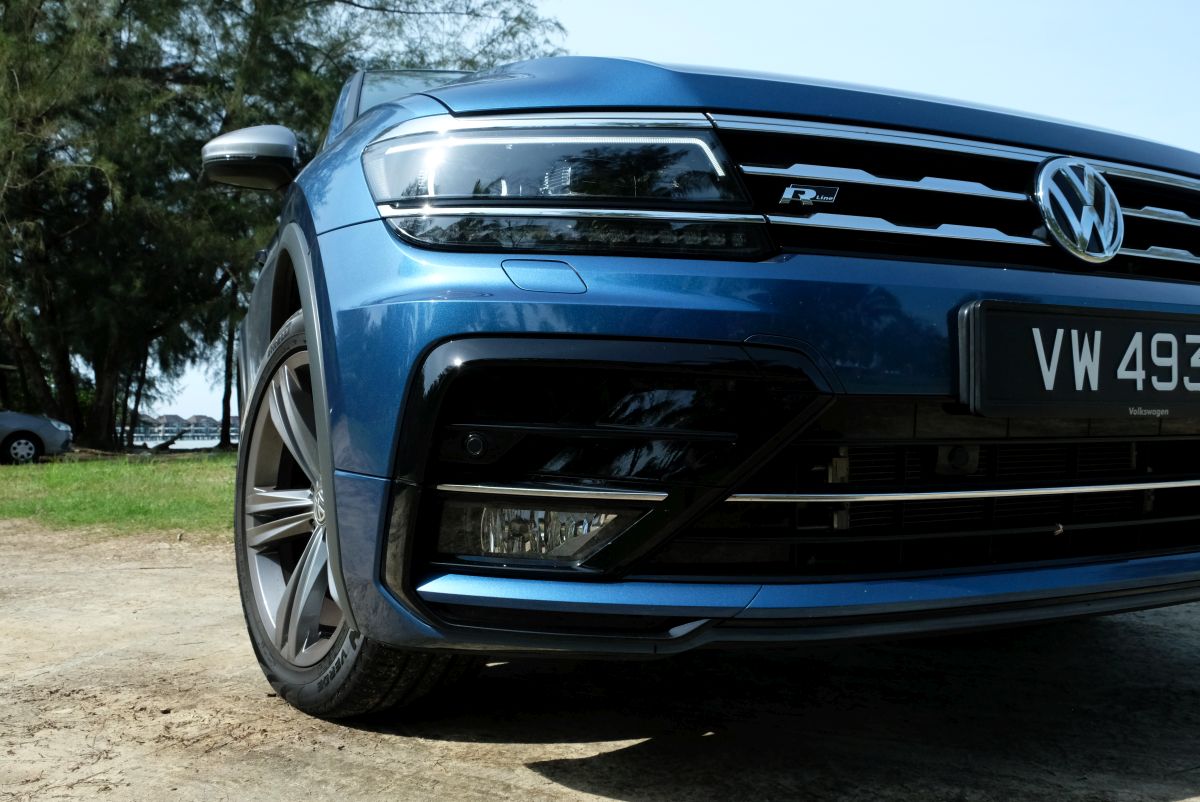 Although a full-fledged 7-seater, the Allspace R-Line comes with a 2.0L turbocharged engine that generates 220hp and 350Nm of torque which is paired to a 7-speed transmission 4Motion All-Wheel Drive.
The gearbox also offers four driving modes to match your needs in.
3. Interior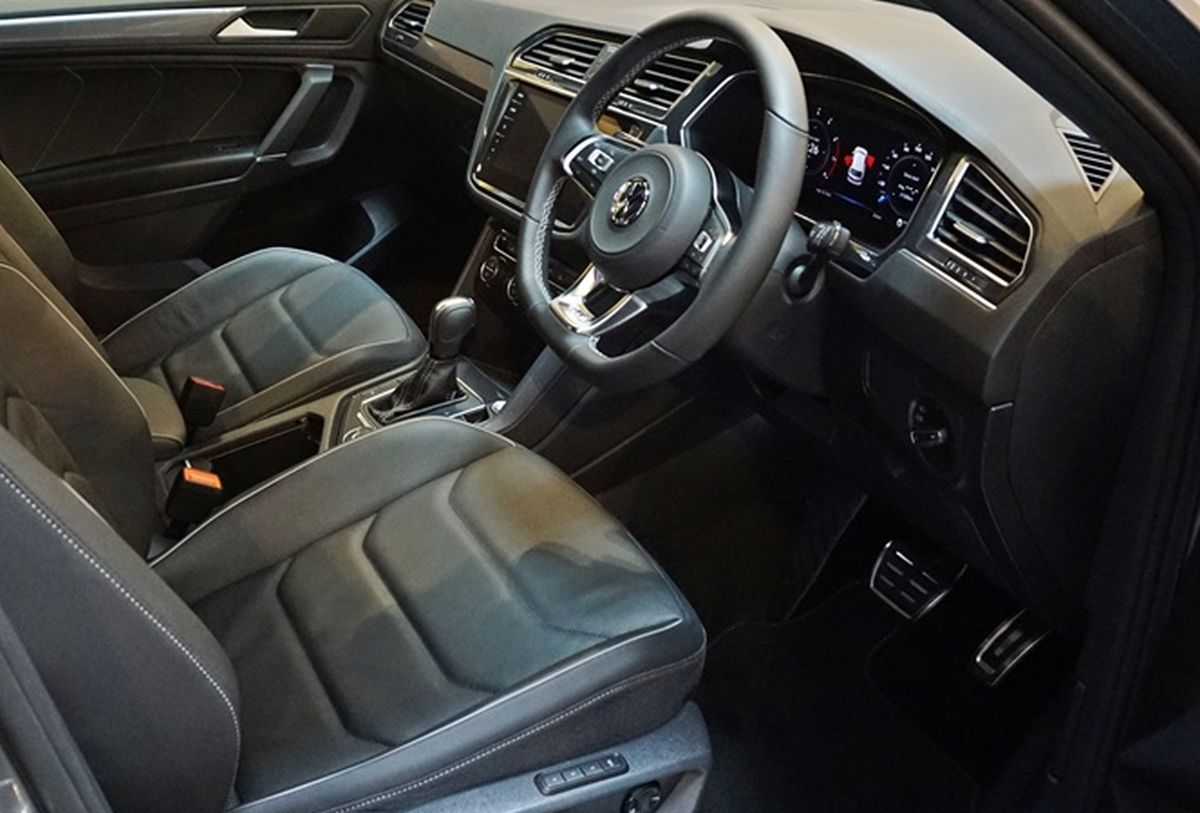 It looks good on the outside but also makes you feel good on the inside.
Especially the 9.2″ full colour touch-screen that combines your entertainment systems, navigation, and connectivity.
The display also shows selected smartphone apps that can be easily access using MirrorLink, Apple CarPlay, or Android Auto.
The 2nd row is just filled with space with a lot of legroom that will assure a lot of comfort for every family members however, the 3rd row (as with other SUV's) is a bit tight and cramped for adults.
4. Top-notch safety features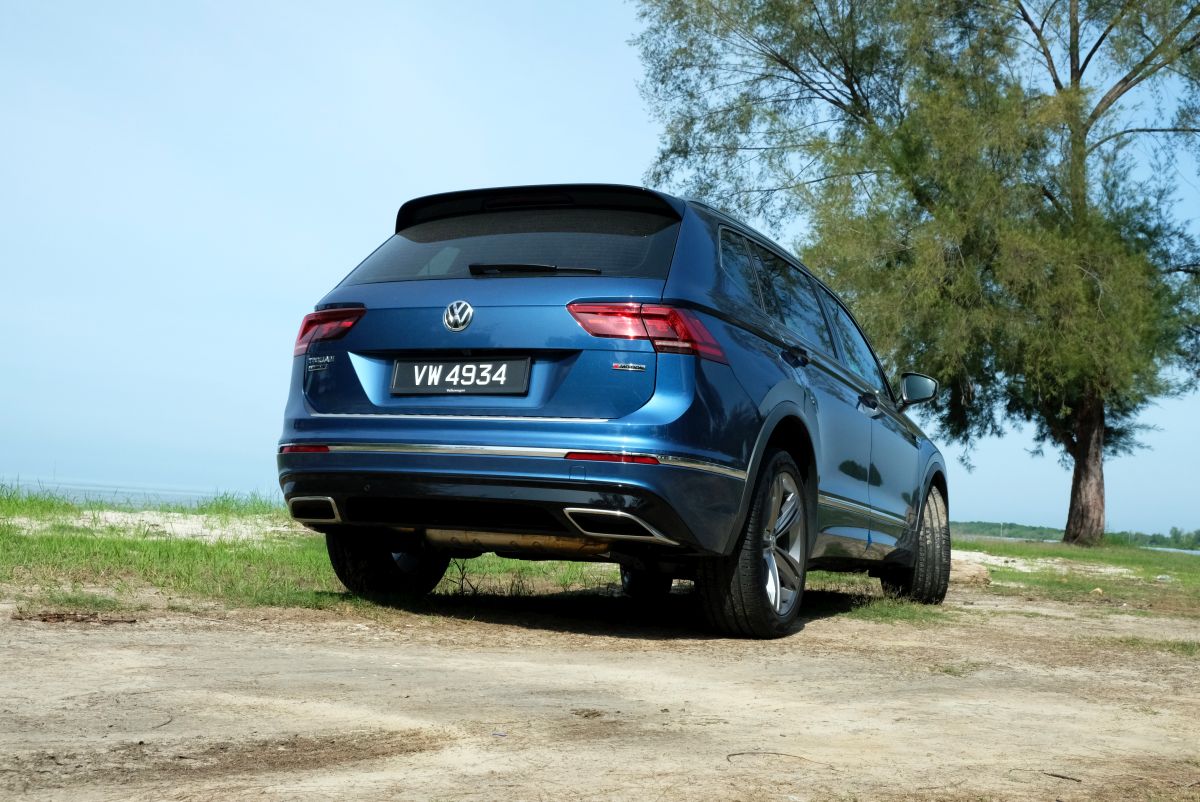 The Tiguan Allspace R-Line comes pack with the best safety features you can think of from Hill Descent Control, Automatic Post Collision Brake System (stops you from subsequent impact after involved in a crash), Drive Alert System, 6 Airbags, ISOFIX, Electronic Stability Control, and a Rearview Camera.
Even the seat grabs you in its place to make you feel as if you are driving in a safety net, especially for someone who is 1.75m and 88 kg, the seating ergonomics is on point.
5. The price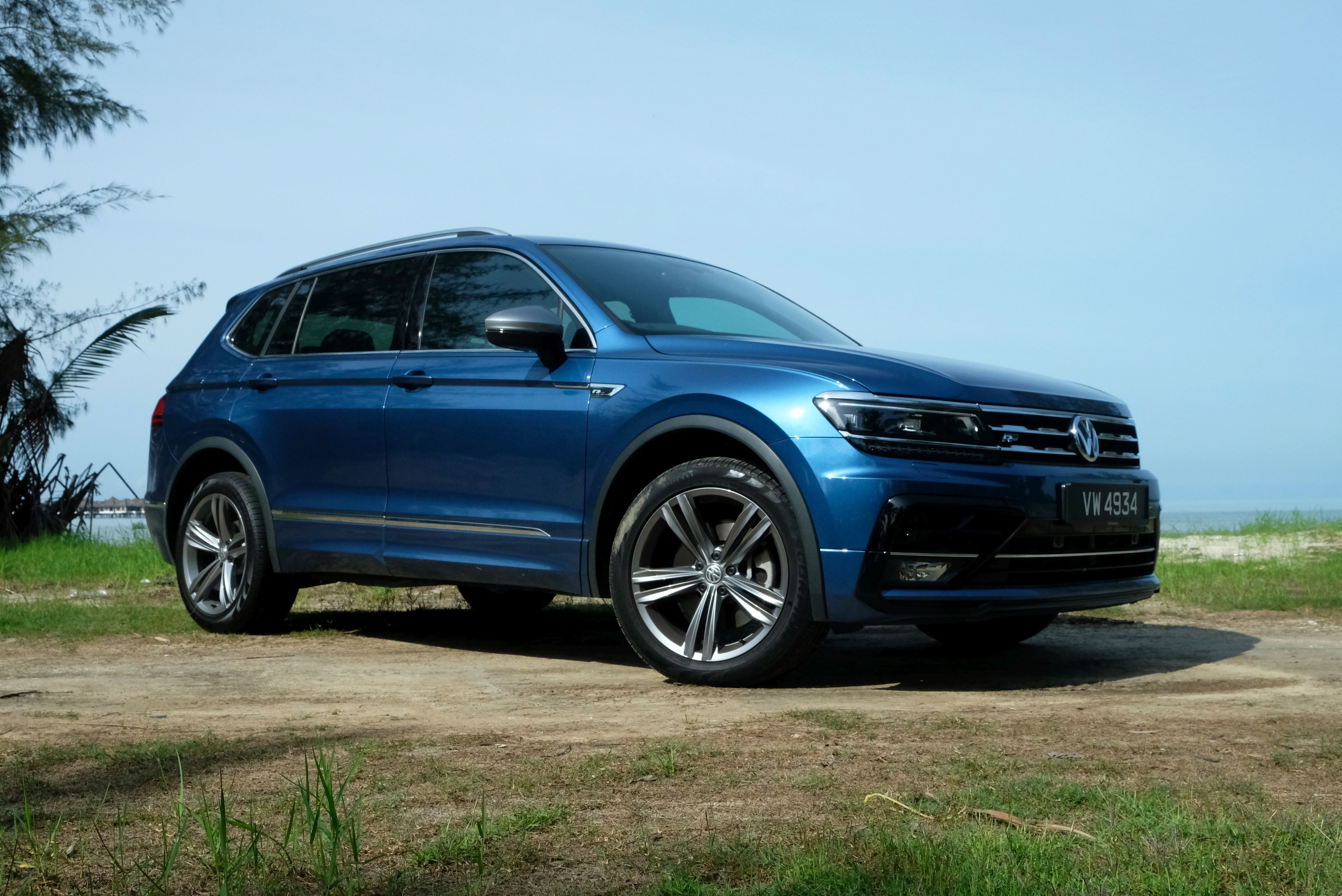 The Tiguan Allspace R-Line will only cost you RM209,575 and if you compare it to other carmakers that also reside in the Land of Ideas, the Allspace is much more value for money.
Not to mention, a cheaper option, the Tiguan Allspace Highline is price only at RM165,000.
The Allspace R-Line fulfills your every need not just as a family-friendly 7-seater SUV but also able to deliver 220hp when you need them.
Volkswagen Malaysia also offers 3-years free maintenance with 5-years unlimited mileage warranty and roadside assistance, hence you can enjoy the car without any worry, and I personally think the Tiguan Allspace R-Line is an excellent deal.