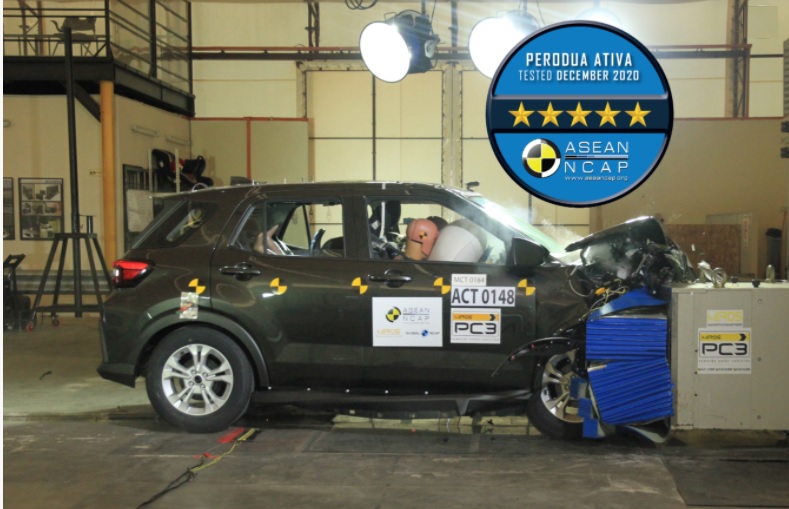 Perodua has always been in a challenging position as an entry-level carmaker in Malaysia. Although its models are priced at the lowest levels in the market, it has had to also provide features that are expected by Malaysian consumers, regardless of how cheap the car may be. Where, in other markets, an entry-level model can have minimum features – and customers accept it – Malaysians are often not happy if, say, there are no power windows.
Thus, the challenge for Perodua has been to keep its production costs as low as possible so that it can still provide all the 'must-have' features in its models. Being affiliated with Daihatsu Motor (which is part of the Toyota Group) has made it easier as there is a lot of sharing of technology and components, so economies of scale push costs down.
Higher safety standards with ASA 3.0
Apart from its services being a much higher standard than would normally be expected of a brand in the entry-level segment, Perodua has also been pushing ahead in the area of safety. With the third generation of the Myvi, Perodua introduced its Advanced Safety Assistance (ASA) system with, among other active safety features, Automatic Emergency Braking (AEB). Unlike ABS, this is something that is not common in all cars yet but Perodua customers have it.
With the new Ativa, the company has raised its safety standards further with ASA 3.0 which has even better capability. ASEAN NCAP, the independent safety assessment organisation, has also tested the Ativa at its own facility in Melaka. It released a statement that commends the company for making 'a remarkable performance by achieving 5-Star ASEAN NCAP rating with a total score of 83.40 points'.
---
Click here to read the full ASEAN NCAP assessment report.
---
New, tougher protocol
The Ativa is the first model ASEAN NCAP has assessed under its new and tougher 2021-2025 protocol. In this first assessment using the new assessment protocol, the Ativa obtained 37.48 points over 40.00 points for the Adult Occupant Protection (AOP) category, 17.36 points over 20.00 for the Child Occupant Protection (COP) category, 18.57 points over 20.00 for Safety Assist Technologies (SAT) category, and 10.00 points over 20.00 for the Motorcyclist Safety (MS) assessment category.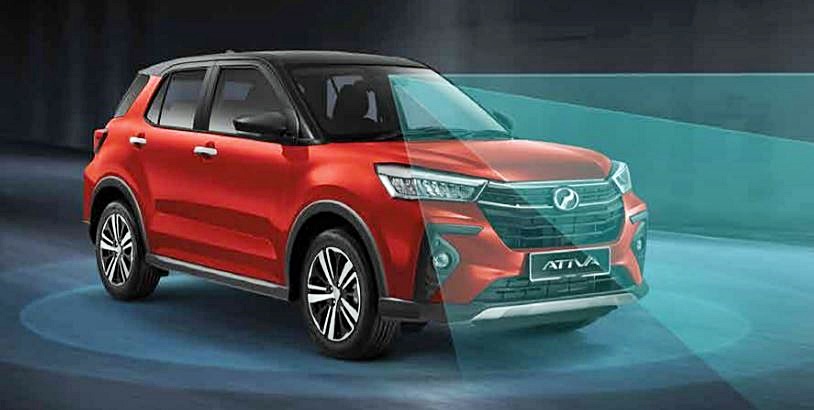 Many standard safety systems
ASEAN NCAP noted that the new compact SUV offers as standard fitment on all its variants items such as SRS airbags(6 in total), Electronic Stability Control, ABS, Seatbelt Reminder System for both front and rear occupants, Autonomous Emergency Braking City, AEB Inter-Urban and AEB Pedestrian.
In addition to these technologies, other advanced safety assist technologies are also available either as standard or optional fitment (depending on the variant). These are Lane Departure Warning System, Forward Collision Warning System, and Lane Keep Assist (LKA). These are systems which you would find in more expensive high-end models nowadays but the Ativa is priced no more than RM72,000 (excluding insurance).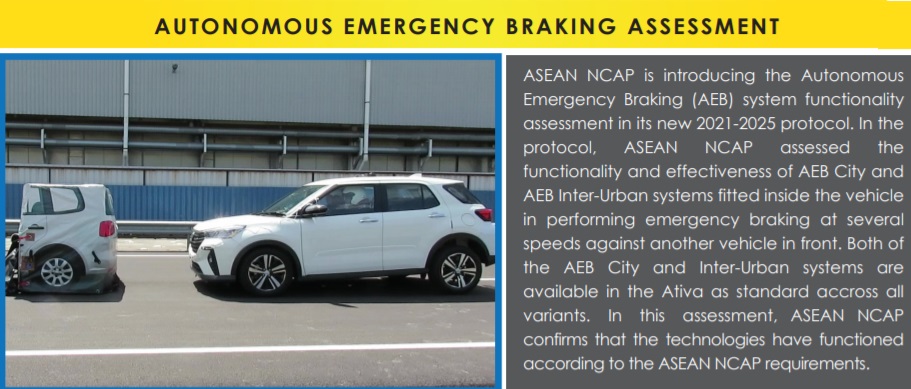 The model has successfully met the items requirement under the new MS assessment pillar in which it offers Blind Spot Detection and Auto High Beam as optional equipment and a Pedestrian Protection technology or vulnerable road-user as standard fitment.
"We would like to congratulate Perodua Ativa for being the first car model to be assessed under the new ASEAN NCAP 2021-2025 protocol. As the motorization industry advanced, ASEAN NCAP has ensured the new protocol will enhance the safety performance of the vehicles in the ASEAN region," said MIROS Director-General who is also ASEAN NCAP Secretary-General and Acting Chairman, Adjunct Prof. Ir. Ts. Dr. Khairil Anwar Abu Kassim.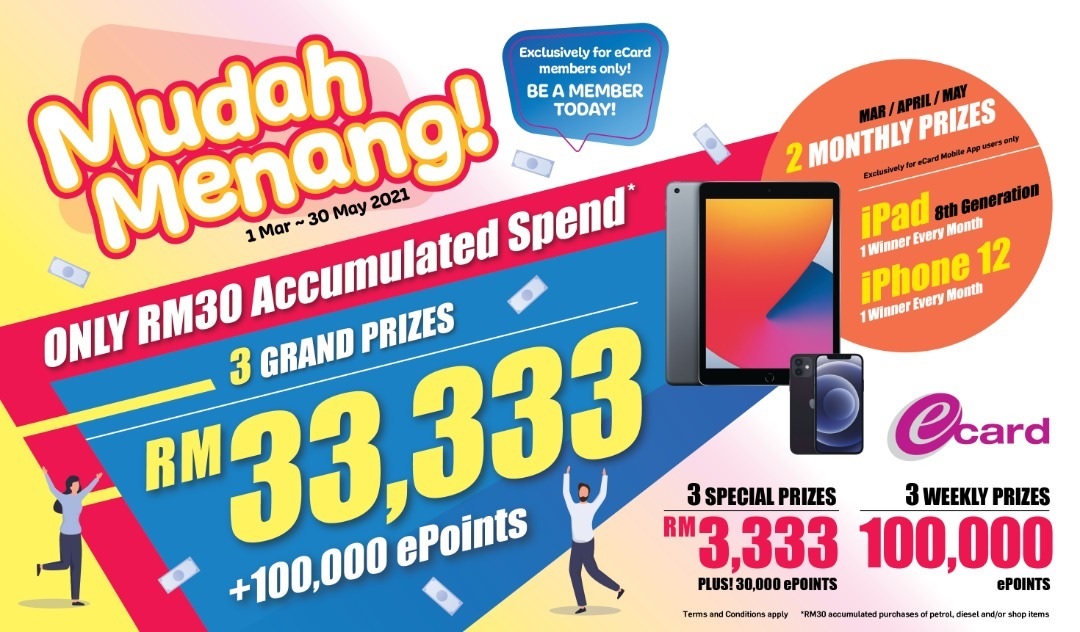 "With this protocol, we are not only protecting the safety of the vehicle occupants but also taking into consideration the safety of other vulnerable road- users especially motorcyclists as statistics showed a high number of fatalities amongst this group of road-users in the South East Asian region," he said.
"Thus, we are proud our own local manufacturer has stepped up to the challenge and true to their words, they have successfully claimed the 5-Star rating under this newly stringent protocol. We hope the achievement by Perodua Ativa will be an example for other new vehicle manufacturers to follow in their development process of producing safer cars for the ASEAN road users," he added.
All-new Perodua Ativa SUV launched with three variants, priced from RM61,500