The advancement of battery technology over the past 20 years has accelerated as electrification by the auto industry becomes more extensive. The battery has a vital role in an electrified powertrain (hybrid or fully electric), influencing performance and operating range. New technologies, materials and chemical processes have enabled the batteries to be more compact and store more energy, a trend which will continue.
Inevitably, motorsports are also going electric with Formula E and Extreme E, the latter a pioneering off road championship which is in its first season this year. These events push electric powertrains to extremes and will certainly help in the development of new technologies that can be used for road cars.
Supplier to Formula E and Extreme E
To get the best available batteries, the organisers of both Formula E and Extreme E brought in Williams Advanced Engineering (WAE) as a partner. The company (which is related to the racing team) is a major force in the electric motorsport arena, having been the original and only battery supplier to the Formula E series when it began in 2014.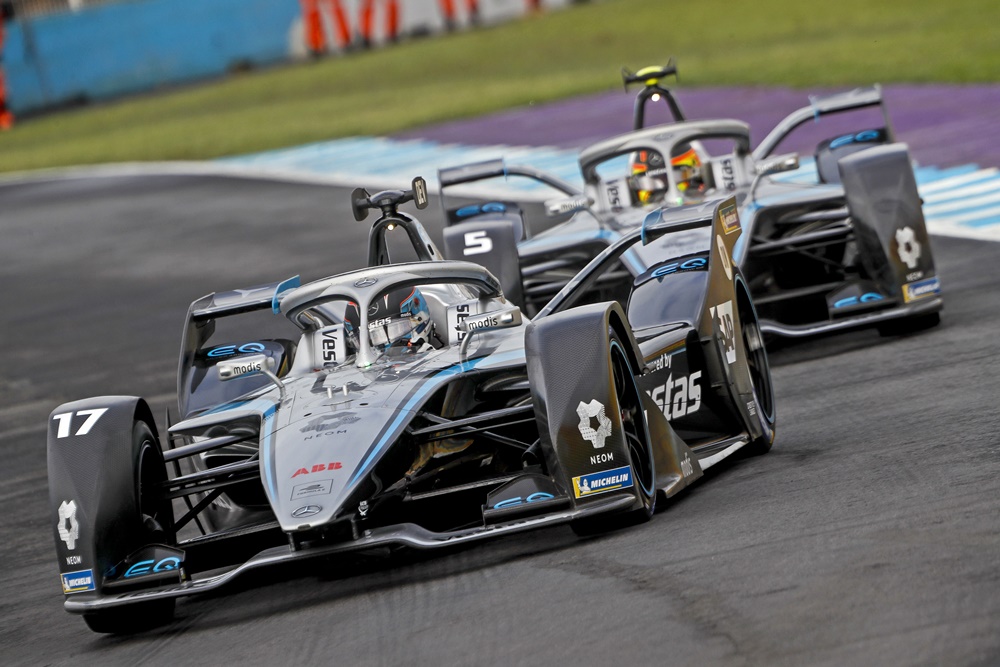 "Following the on-track successes we've had at Le Mans (providing engineering support for Porsche's sports car racing programme), through the hybrid F1 era, then 4 seasons supplying batteries to the first-generation Formula E grid (and due to supply the Gen 3 batteries), together with being technical partner for Jaguar Racing, we have learned a lot about how to extract the highest levels of performance from a battery," said Craig Wilson, CEO of Williams Advanced Engineering.
Greater challenges with Extreme E
Their expertise put them in a good position to gain a sole developer role in Extreme E. But while the basic technology would be the same, Extreme E presents a greater challenge because of its off-road nature. "In Extreme E, we are taking battery technology away from the traditional race circuit and into hostile environments, where humidity, dust, extremes of temperature, shock and vibration will play a huge part and to that end, the batteries have had to be uniquely tailored for the environment," explained Glen Pascoe, WAE Principal Engineer.
"And with races being head-to-head over short distances, the batteries are sized to manage high intensity operation over a shorter time than in other e-racing series, but in a far harsher environment," he added. "As a result, we have developed a whole new module that can produce 400kW peak power in a bespoke battery construction along with an entirely new pre-race conditioning system to maximise robustness and minimise mass."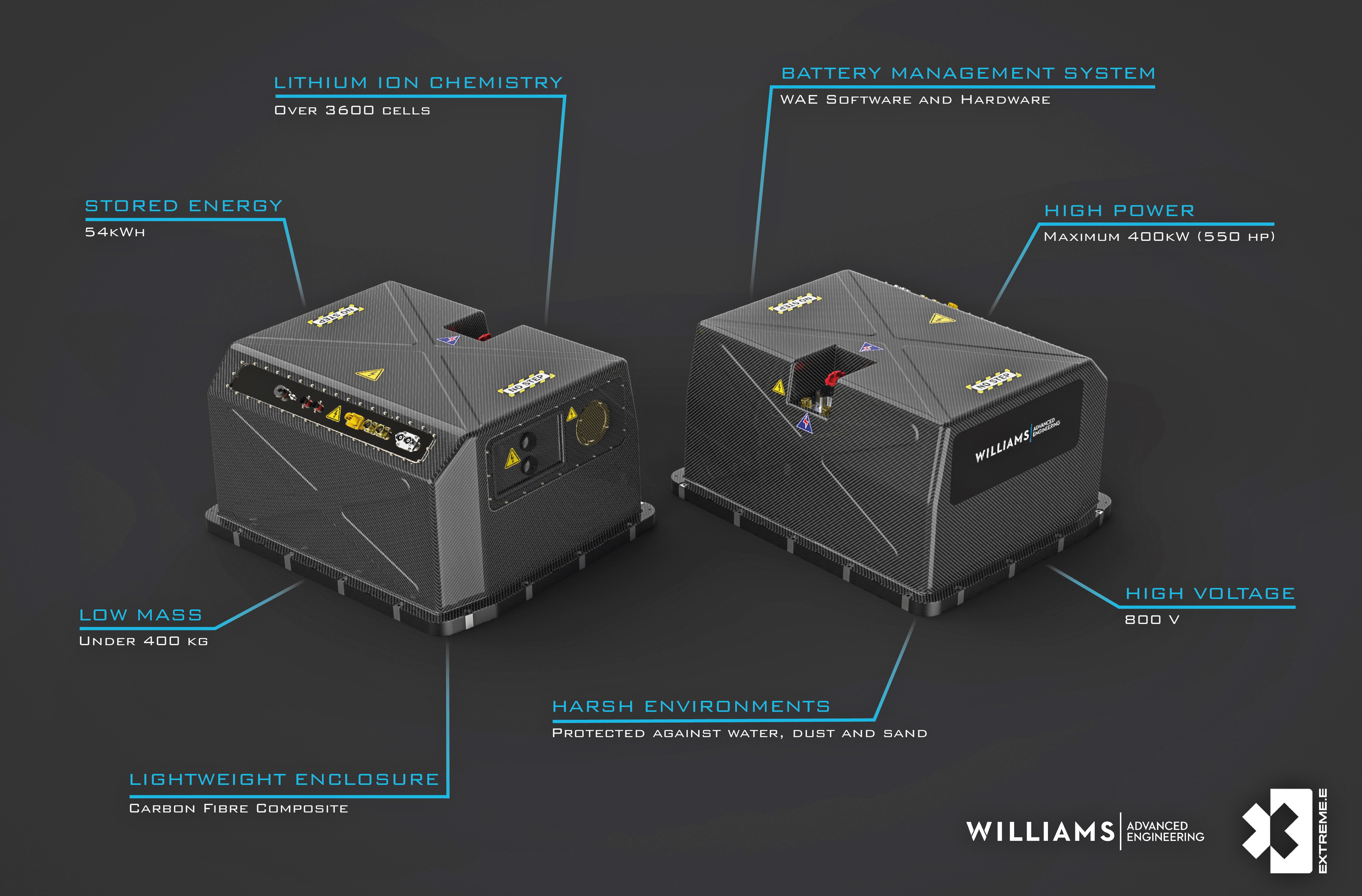 Simplicity, serviceability and modularity were all critical design requirements. Commercially available cells were selected and designed into a pack in conjunction with the series to align both with the race format and the vehicle performance duty cycle. "Working with limited space in the car, we had to meet tough power and mass performance targets and deliver a bespoke battery pack design in under 12 months!" recalled Pascoe.
Environments change with each round
Each venue of Extreme E has different environments and in the opening round in Saudi Arabia in April, sand and high temperatures were the big challenges, as well as thin air. "The first run simulation took part at the hottest time of the day and a battery rebuild we carried out was intensive and not helped by strong winds and even a sandstorm providing an unwelcome interruption, which covered all battery parts and electronics with a fine grit. We had to bring out the vacuum cleaner to deep clean for all components in time for the team-wide shakedown runs," he said.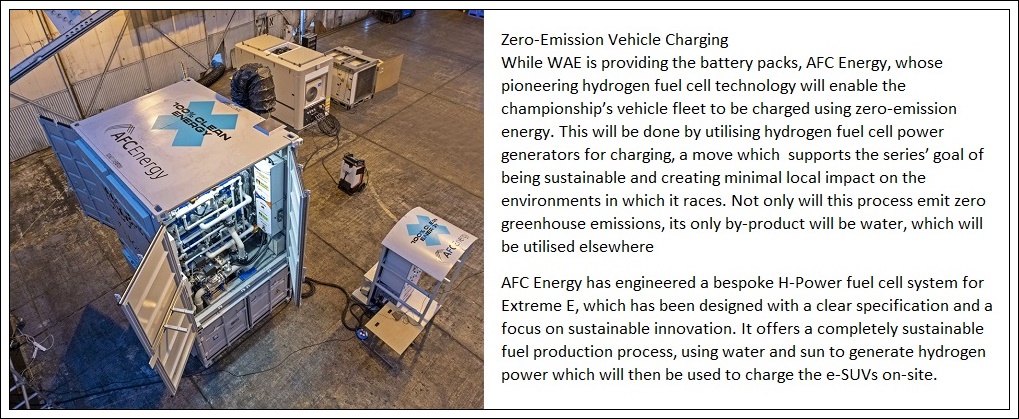 The Senegal event brought a mixture of similarities but also differences to Saudi Arabia in the challenges faced. Whilst not as hot, ambient temperatures in the seaside area still remained high, accompanied by 90%+ humidity levels. This brought its own unique challenges in actively managing the battery temperature both during the on-track action and between races.
"Alongside this, the Senegal event showed the cars tackling a very demanding, technical and aggressive track. The batteries were constantly punished with heavy impacts and harsh vibrations as the cars bounced around the dunes and deep ruts. Ensuring battery health throughout the weekend was key to ensuring a successful event," Pascoe revealed.
He added that the batteries performed flawlessly even with the severe impacts that happened in the Desert X Prix as well as the intense head-to-head battles on the 6-km long harsh, technical course, through woods and beach sand of the Ocean X Prix.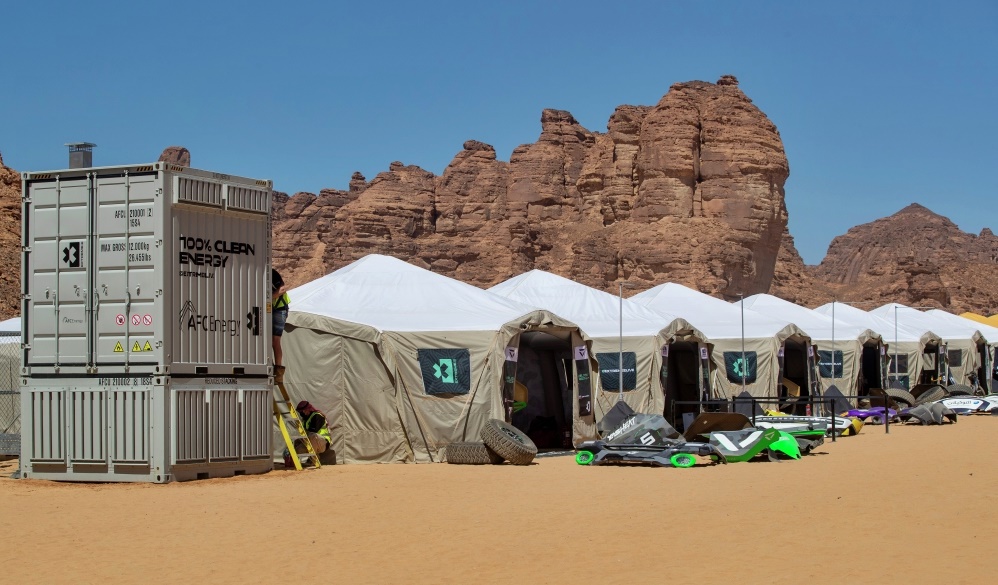 On-site servicing and recharging
Unlike being at a closed racing circuit, Extreme E's tracks are in the open, without the usual facilities. Nevertheless, the WAE team was able to work on the batteries on location without difficulty. "Servicing and maintaining the batteries throughout the events went well, which is a reflection of all the design work that went into them," said Pascoe.
After two rounds, the ODYSSEY 21 racing SUVs have covered 1,070 kms, of which 480 kms were recorded in Senegal. Cumulative energy discharge has been nearly 2,000 kWh, with about half drawn in Senegal. In total, over 12 hours of on-track running has taken place.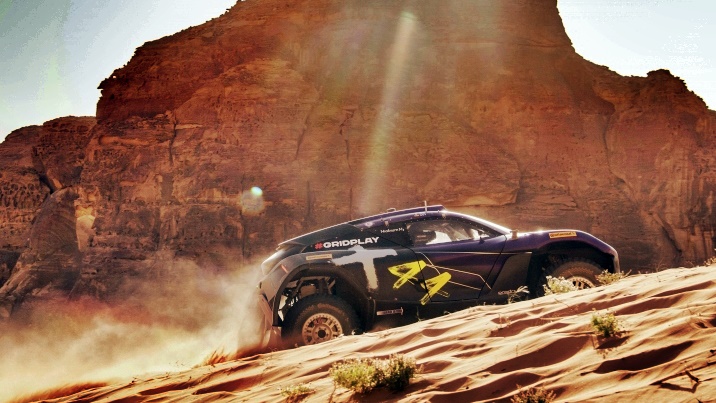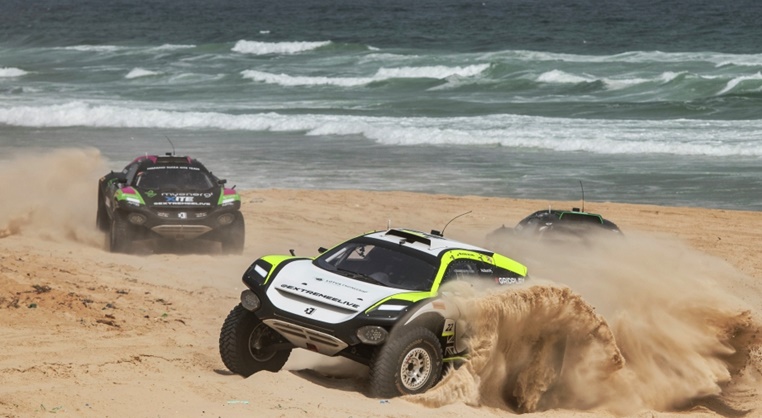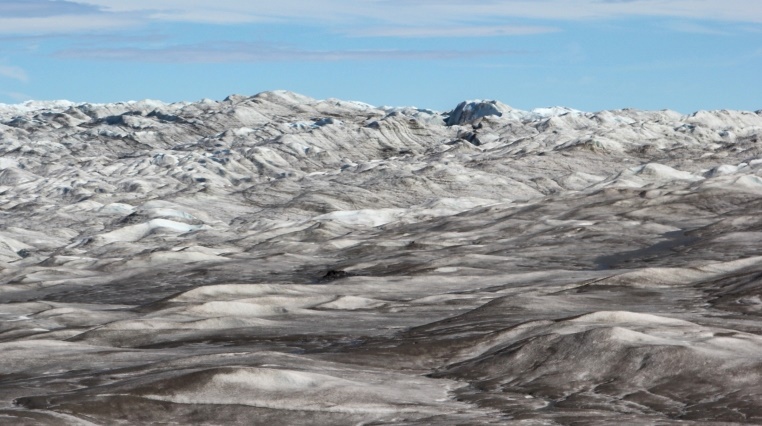 The third round next month is the Arctic X Prix which will take place in Greenland. The engineers will be glad for no more sand, but the climate and track conditions will be vastly different. "There will be very new challenges of snow and of course, water and mud. There will be stone impact and less grip resulting in more drift and vertical impact. In addition to the physical challenges, the remoteness of the location means we need to forward plan for every eventuality before arriving on location as there will be no opportunity for late deliveries or freight, no additional transport available or indeed, supplies!" noted Pascoe.
Unlocking further vehicle performance
As the season progresses, the engineers at WAE will gain more data on battery and overall powertrain performance and behaviour. This will allow them to unlock further vehicle performance so the performance envelopes will be extended. "The batteries have been designed for multi-season use so WAE will inspect, re-test and go again.  Any incremental improvements available will be implemented during the turn-around. Once the batteries reach the end of their final racing season, the cells can be easily removed as module 'building blocks' and configured into a suitable second-life application. Some components are targeted for reuse in alternative applications, and some will be recycled in order to recover valuable raw materials," said Pascoe.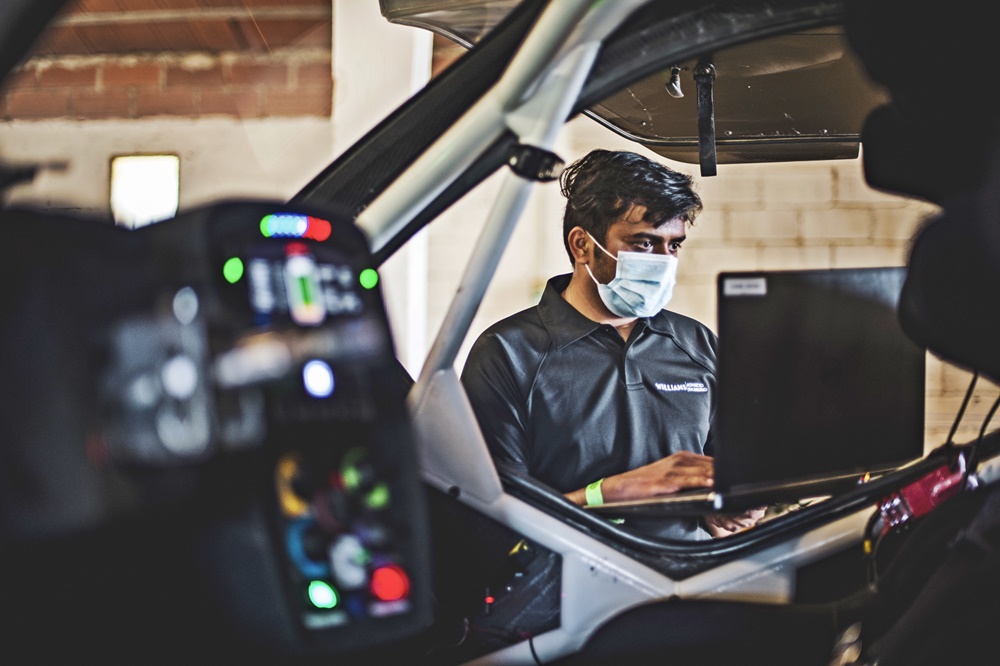 Whatever is learnt during the events and the solutions found may be transferred into production cars. With the R&D opportunities that the series gives, innovations can filter into the consumer market. "Specifically in areas such as fast charging, battery management and software development," said Wilson. "Essentially, affordability comes with volume production. By pioneering and showcasing EV technology in a series such as Extreme E, manufacturers will be able to 'carry over' technology into road cars and in doing so, enable the technology to become more affordable."
After Formula E, Extreme E will take electric cars into off-road competition