Connectivity is a popular term in use today; in the context of the car, it refers to the ability for different electronic devices to interface and interact. Connectivity in earlier days could be said to have started from the radio sending broadcasts that could be received on the radio in the car. As time went on, drivers could also connect their own devices to listen to a personal selection of music, usually via a cable and then wirelessly by Bluetooth.
Today, connectivity is at a far more advanced level as connections can be made to the internet with wireless broadband services, and smartphone apps can also be mirrored on the infotainment system of the car. The location of the vehicle can also be determined precisely – anywhere on the planet – using GPS (Global Positioning by Satellite) systems.
Carmakers have used these new technologies to the fullest to make motoring safer and also give drivers more peace of mind. For Toyota owners, the GPS technology is used not only for route guidance and navigation systems that make it easier to find a location but also for enhanced vehicle security.
Toyota Vehicle Telematics System
This is the Toyota Vehicle Telematics System (VTS) available in many models today. It was introduced by the UMW Toyota Motor (UMWT) in 2019. With VTS, the vehicle's location is monitored using GPS, and its location can be pinpointed on a mobile application. This means that it will be easier for relevant authorities to find the vehicle in the event it is stolen.
Furthermore, VTS is also able to detect an impact experienced by the vehicle. This would suggest an accident, in which case emergency services may be dispatched by the 24/7 command centre to the scene, speeding up rescue actions and perhaps saving a life.
VTS also allows vehicle owners to review their trip history with minute-to-minute reports. They can know the distance covered and overall duration of their journey – useful for those who make claims for travelling expenses. The mobile application. Which can track multiple vehicles, can also review driving patterns during each journey as well as set driving parameters as safety measures with younger or new drivers.
"Connected mobility is a concept that is revolutionizing the automotive industry and it  essentially brings greater peace of mind with the ownership of a car. This enables the driver to form  somewhat of a personal and unique relationship with his vehicle, an interaction that was never available 20 to 30 years ago," said Ravindran K., President of UMW Toyota Motor.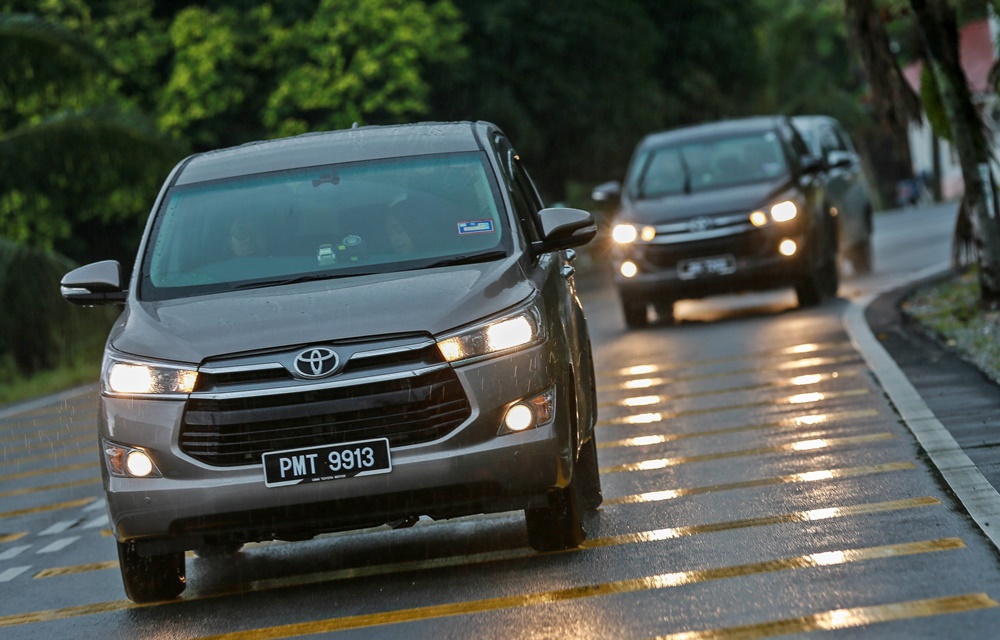 Toyota 24Seven Road Assist
UMWT also offers vehicle owners Toyota 24Seven Road Assist via its mobile application, an industry first. This is an evolution of what used to be 'a call away' for around-the-clock roadside assistance. With almost everyone having a smartphone these days, the mobile app is more convenient and all it takes is just a few swipes on the phone to get immediate assistance.
"We have been providing our customers with Toyota 24Seven Road Assist for the last 20 years. This is a service that continually undergoes enhancements to ensure that they never have to  worry when they are on the road. As mobile technology grows more advanced, naturally the next logical step would be to introduce a mobile application that would bring this service to the next higher level," said Mr. Ravindran.
Toyota 24Seven Road Assist is not just for the time when accidents occur but can even be called upon if the vehicle has run out of fuel or has a puncture. This is certainly a welcome support service when on a long journey. A request via the mobile app will bring help quickly and because the location is known via GPS, it is easier for the support team to find the vehicle.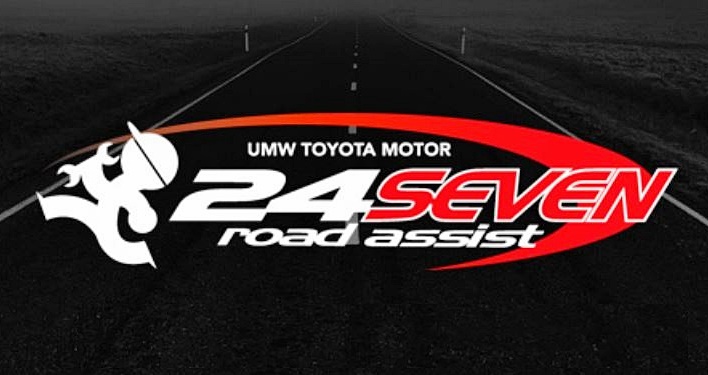 Free minor on-the-spot repairs and nationwide towing (up  to 50 kms) are offered to all Toyota owners using Toyota 24Seven Road Assist (terms and conditions apply).
A key  feature built into the mobile app is an SOS button with a real-time tracking feature. Users have the ability track the travel route and time of the help that is on the way to  them. Further assurance is in the fact that the help is from a trusted authorised Toyota outlet or service provider. If necessary, Toyota's Freephone number 1-800-888-247 can be used to speak to a human operator, 24 hours a day, every day of the year.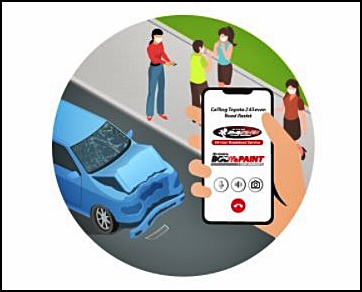 "As technology advances, so will cars. This is inevitable, and we have seen vehicles rapidly evolving over the last 20 to 30 years to becoming increasingly safer, cleaner, more economical, offering better performance, to now growing even more intelligent and are able to provide greater forms of interaction with the driver. Suffice to say that transportation and communication will become increasingly reliant on one another moving forward in an era of seamless and connected mobility," said UMW Toyota Motor Deputy Chairman, Akio Takeyama.
UMW Toyota Motor introduces Toyota Synergised Mobility to present a new aspect of the brand