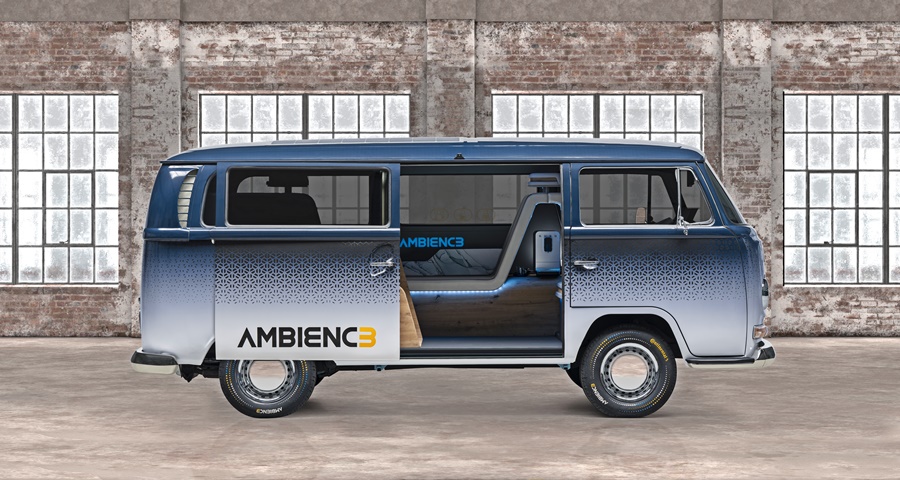 As the actual job of driving a car gets taken over by a computer in future, the interior space will become more than just a place to sit while travelling, it will be a space where the occupants, besides driving when necessary, can relax or work. These three activities are set to merge in the digital, connected and sustainable vehicles of the future.
Continental has been looking at interior spaces which it terms "Third Space". To show what the future of vehicle interiors could be like, it has built the AMBIENC3, a concept vehicle in which everything is designed and imagined within a shared blueprint. It has stylish, light and robust surfaces for the floor, walls and ceilings, the seats, lounge and tables; natural, subtle and bright colours; warm, clearly defined lighting effects; and unobtrusive sounds.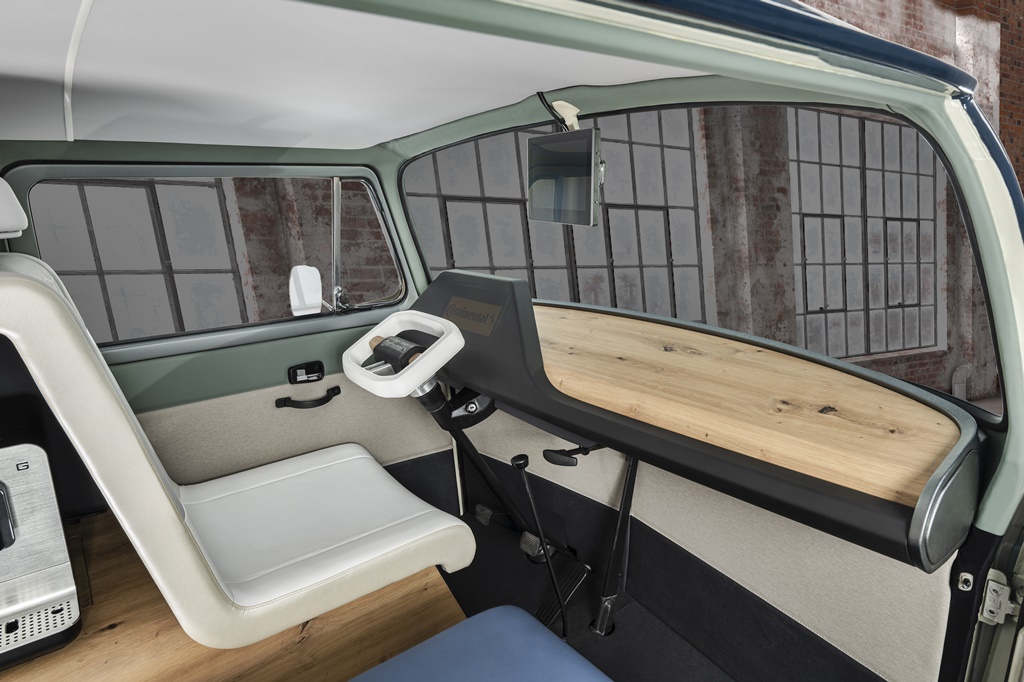 The AMBIENC3 is full of new surface solutions made from innovative and sustainable materials. It is based on a Volkswagen T2 microvan, a vehicle of rich emotional charm that provides a meeting point for retro appeal and future direction.
"With the AMBIENC3, we are connecting a globally renowned icon of the automotive world with new, intriguing surfaces and future-focused technologies, whose attributes assist driving, working and relaxing as effectively as possible and distinguish them through colour, design and material," said  Ralf Imbery, Global Director Innovation, Transformation & Design at Continental's surface experts. "With the AMBIENC3 we are demonstrating our expertise in terms of sustainability, design, functionality, 'third space' development and customer centricity. It sees us bringing together key drivers for the future of the mobile interior."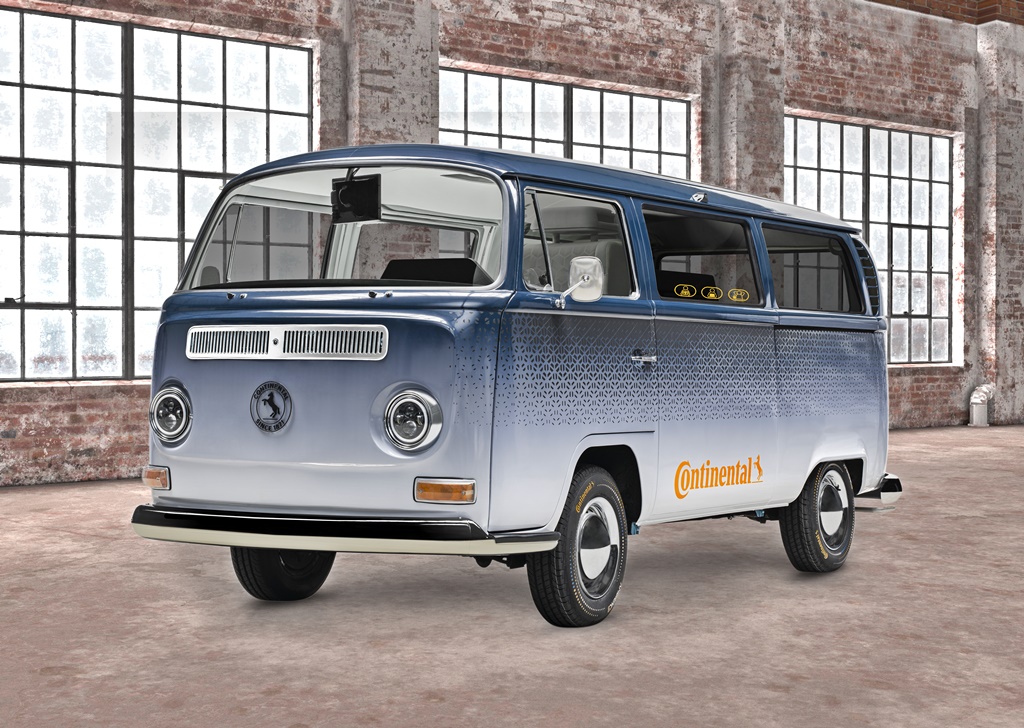 Focus on sustainability
One highlight of the concept vehicle from Continental is a light and sound concept that creates different moods. Natural and renewable raw materials are used for the surfaces, as well as recycled and reclaimed materials – with no compromise in quality. Passengers in the AMBIENC3 can breathe clean air, thanks to low-emission, low-pollutant materials.
Light surfaces also help to lower the vehicle weight. This reduces energy consumption – and, by extension, CO2 emissions – and therefore also increases the driving range of electric vehicles.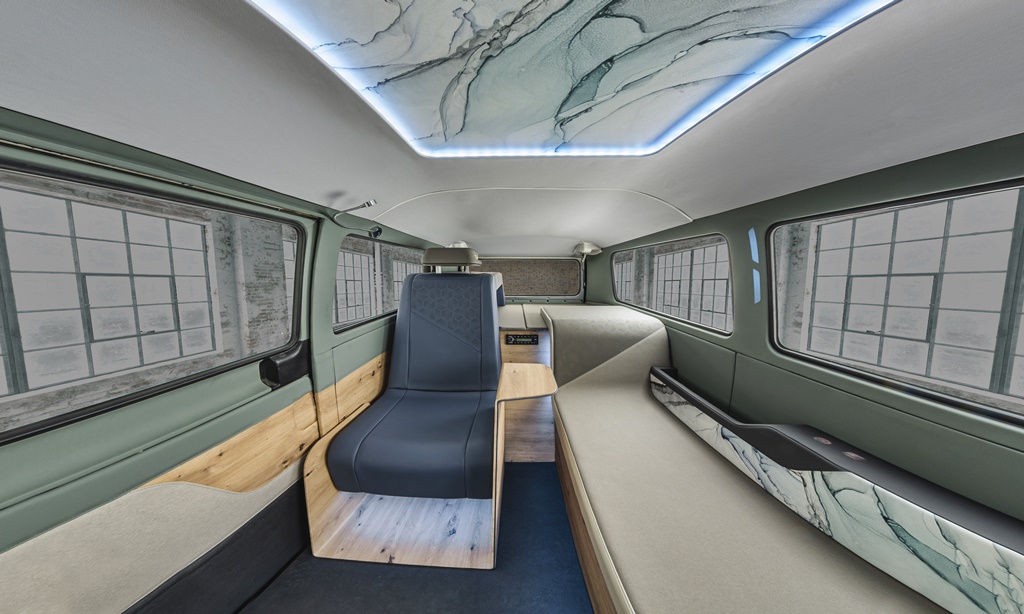 Natural, subtle, bright colours, plus gently flowing forms are defining elements of the AMBIENC3 interior and give it a cozy yet modern feel. The interior helps motivate passengers to work, but also encourages them to relax. Although the functions in the AMBIENC3 are always intuitive to use, there are no permanently visible controls. In fact, buttons and switches are nowhere to be seen. This is 'Shy technology' in use where, in OFF mode, the functions in the surfaces are invisible.
Design and function go hand in hand
Other innovative highlights of the concept vehicle include a light and sound concept that creates different moods, and heatable materials. Made using functional printing methods, these can generate heat in seconds. Other surfaces in the AMBIENC3 are distinguished by special attributes such as optimized soiling characteristics, maximum abrasion resistance and even self-healing in the event of damage.
The AMBIENC3 sets new standards in customer orientation. With solutions and surfaces that can be customized using digital printing techniques, Continental offers automakers with a host of options when it comes to tailoring vehicles to their customers' individual requirements, upgrading interiors with new and surprising functions, and ensuring connectivity.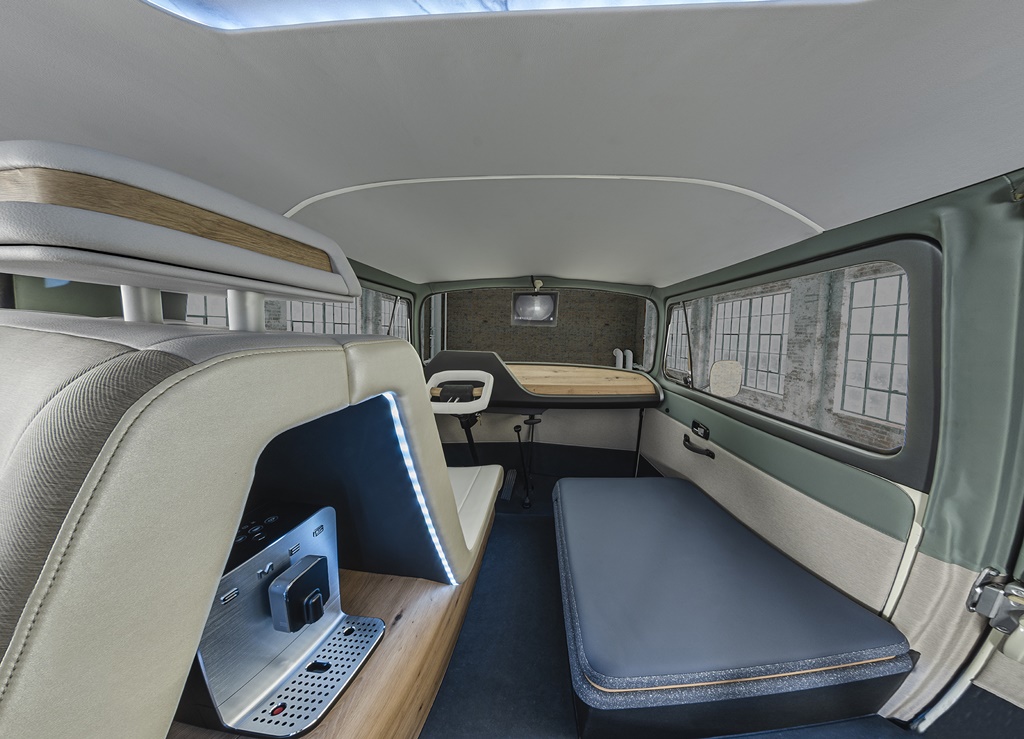 For example, staynu (stay new) technology makes surfaces more dirt resistant, easier to look after and more robust than ever. As the name implies, this technology helps the material to stay (and look) 'as new' for longer. Material equipped with this protection is used for the driver's seat in the AMBIENC3. Stains are no longer an issue, and the material is long-lasting, low-cost and environment-friendly.
Other surfaces in the AMBIENC3 use laif technology, which delivers outstanding breathability –allowing air and water vapour to pass through – and an exceptional soft feel. An agreeable side effect of this new technology is that the breathable surfacing provides passive temperature control. Offering the look and feel of real leather, surfaces with laif technology provide an excellent alternative for which no animal needs to give up their life.
External designers create Virtual Interiors for Lexus LF-Z Electrified concept