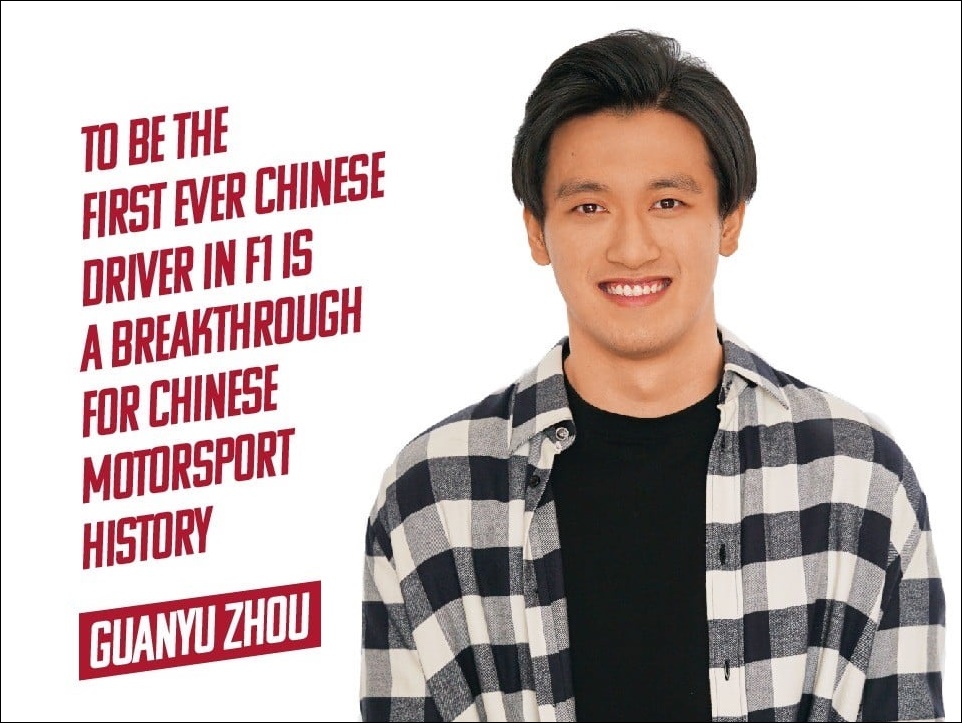 Ever since Deng Xiaoping's economic reforms of the 1980s transformed China's and opened it to the world, the country's presence in the auto industry has kept growing, to the extent that it is now the world's largest motor vehicle market. And even in motorsports, the country has steadily become more involved, initially providing world-class racing circuits.
Where drivers have been concerned, this has been slower as racing was non-existent before, let alone private ownership and use of cars. The only people who were able to drive back then were mostly drivers in the military and commercial vehicle drivers. In fact, even as the auto industry modernised and opened up in the 1990s, only a small number of people could qualify as motoring journalists as most had no experience of driving. In one instance, one global carmaker assisted a group of Chinese reporters with a short driving course before they attended a media event for a new model outside China.
Of course, there have been racing drivers in Hong Kong and Macau for decades as these two regions had developed independently from mainland China. They operated with western-style economies and so there were some drivers who could purchase racing cars and go overseas to participate in races or rallies (many coming to events in Malaysia).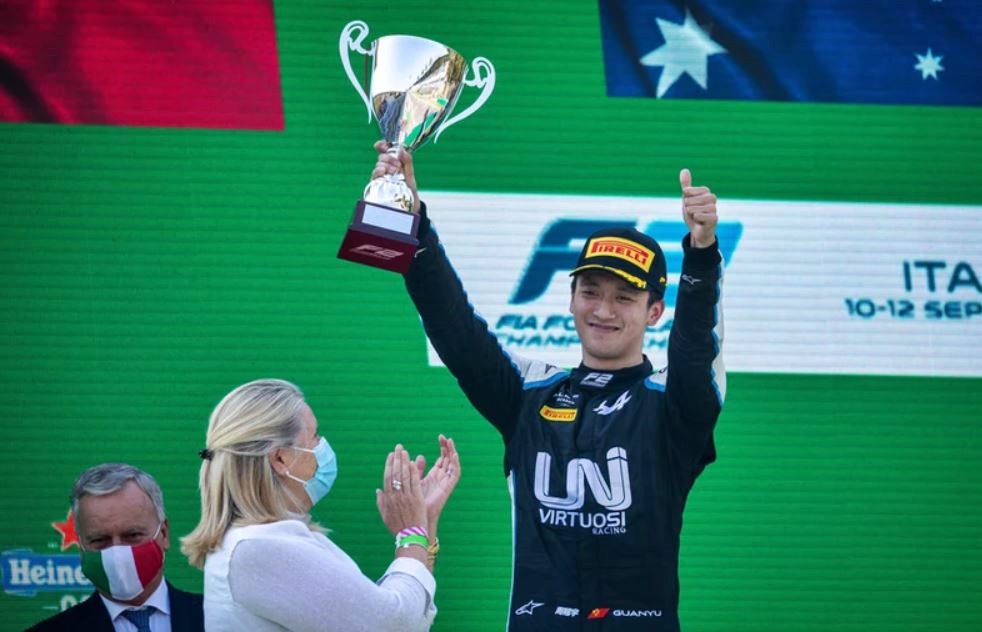 But as with many things, China has been progressing rapidly and next year will see the first Formula 1 driver from the country. Guanyu Zhou is one of the new drivers who will replace Kimi Raikkonen and Antonio Giovinazzi when their contracts end with Alfa Romeo Racing ORLEN at the end of the 2021 season.
Started in karting
Zhou is by no means a rookie in racing, especially since you can't get to F1 without making progress through the various stages of the sport. Like many F1 drivers, he started in karting (in 2007) and was Karting China Champion from 2008 to 2010. He finished second in Italian F4 in 2015, before collecting victories in Euro F3 and F2 events, Formula 1's feeder series. The Chinese youngster has been a multiple race winner in the FIA F2 Championship with success at all levels of racing in his career. He made his F2 debut in the 2019 season and finished seventh with one pole position and five podiums, winning an award for highest-placed rookie. His Race win in Sochi also made him the first mainland Chinese driver to win an international single-seater race.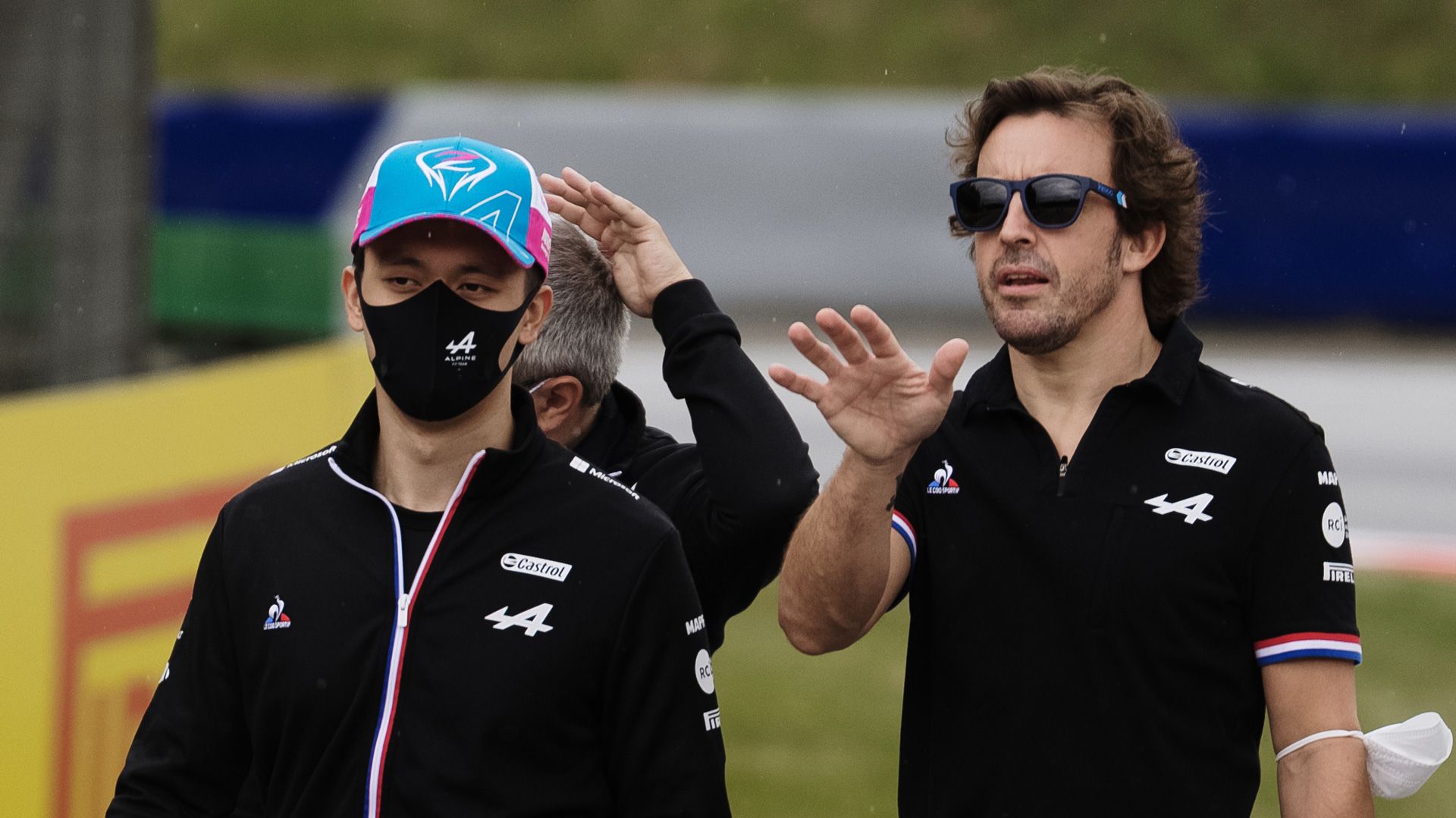 2021 in particular has been a breakthrough year for the driver, who is currently in second place in the standings in F2 and is ready to mount a challenge for the title in the final two events of the season in Saudi Arabia and Abu Dhabi. He is racing with the British UNI-Virtuosi team this year.
On the radar of F1 teams
Zhou, 22, has been on the radar of most F1 teams for some time. He was an official test driver for the Renault F1 team in 2020 and this year, he took over Fernando Alonso's A521 for FP1 in Spielberg, making him just the second driver from mainland China to take part in an official F1 session, and the first in 8 years.
"From a young age, I dreamt of climbing as high as I could in this sport that I am so passionate about. Now the dream has come true. It is a privilege for me to start my Formula 1 career with such an iconic team, a team that has introduced so much young talent into Formula 1 in the past. I feel well-prepared for the immense challenge of Formula 1, the pinnacle of my sport, alongside a proven, world-class talent in Valtteri Bottas," said Zhou, who is called 'Joey' by his team mates at UNI-Virtuosi.
"Next year, the target will be to learn as much as possible and as quickly as possible. To be the first ever Chinese driver in Formula 1 is a breakthrough for Chinese motorsport history. I know a lot of hopes will be resting on me and, as ever, I will take this as motivation to become better and achieve more," he said.
Zhou will join a team with extensive heritage and tradition, completing a highly competitive line-up alongside Valtteri Bottas, who comes from the successful Mercedes-AMG PETRONAS Racing Team. Thus there will be a combination of youth and experience for Alfa Romeo Racing ORLEN to move forward, at a time when the sport embraces a completely new set of regulations, and all teams start from scratch in their quest for glory.
---
Guanyu Zhou will be the 28th driver from Asia to race in Formula 1 since the championship series began in 1950. The first driver from Prince Birabongse Bhanudej Bhanubandh from Thailand, who was among the racers in the first ever F1 race and would continue until 1954. 65 years later, Alexander Albon, another Thai, would enter F1 with the Toro Rosso Team.
Of the 28 drivers from Asia, Japan is the one with the most – 21, with Hiroshi Fukuda being the first to take part in 1975. Albon (above right) and Yuki Tsunoda (above left) have been the most recent Asian drivers, with Tsunoda currently racing with Scuderia AlphaTauri.
Drivers from three other Asian countries have also taken part in F1 – 2 from India, 1 from Indonesia and of course, Alex Yoong from Malaysia.
---
Alfa Romeo's global branding
"Alfa Romeo is delighted to welcome Guanyu Zhou into its family as the first Chinese driver in Formula 1. The decision to recruit Zhou has been made in complete agreement with the Alfa Romeo Racing team and is the result of a specific objective and a clear strategy; for Alfa Romeo to become a global premium brand," said Jean Philippe Imparato, CEO Alfa Romeo.
"Guanyu Zhou represents a key opportunity to take full advantage of the potential offered by the global F1 platform and serves as a privileged entry point into the Chinese market that plays a notable role in Alfa Romeo's future. Welcoming Zhou to the team speaks of the inclusive power of a brand that inspires visceral and universal emotions, shared the whole world over," he added.