There are a lot of expectations levelled on the pick-up truck segment.
Decades ago, a pick-up truck only had to be tough and reliable.
It just had to be able to carry as well as tow heavy things, not break down, and that's about it.
Manufacturers had little to worry about in terms of design and creature comforts.
They focused on bomb-proof reliability and go-anywhere technology such as an advanced four-wheel-drive system.
Now though, pick-up truck manufacturers have a lot to do.
They not only have to make sure their product is tough and reliable, but it also has to be comfortable with advanced creature comforts and safety technology to match that of a regular sedan.
Good looks matter now more than ever before as well. Not to mention top notch after sales service.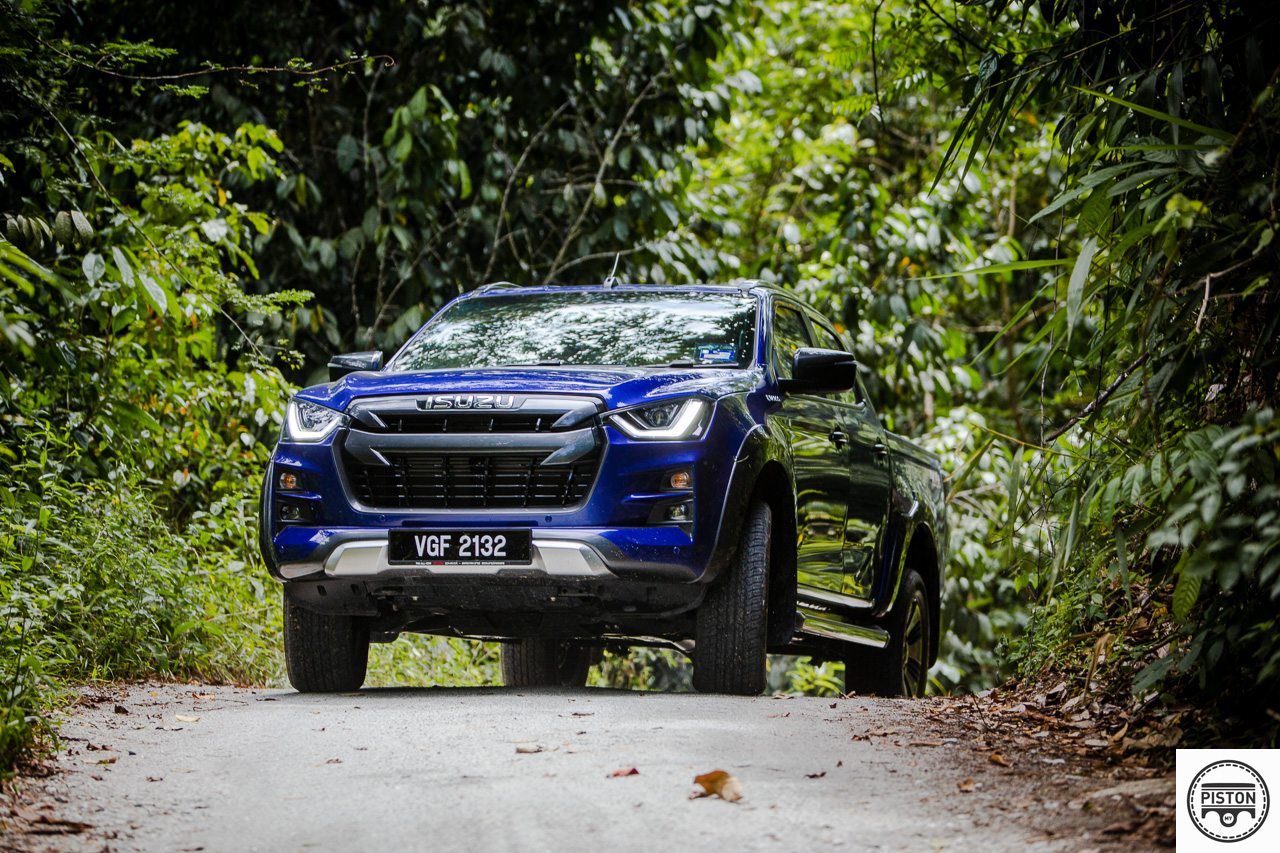 A good warranty matters more in this segment than any other segment as well. Simply because the truck needs to be able to do what the manufacturer says it will do – like be able to tow three tons without breaking down.
And if it did break down – the manufacturer needs to fix it, and quick.
Which takes me to the one pick-up truck that seemingly has it all – the all-new Isuzu D-Max X-Terrain.
Isuzu's have always been tough and reliable. Basic machines with a singular purpose of carrying out the toughest jobs in some of the toughest terrains.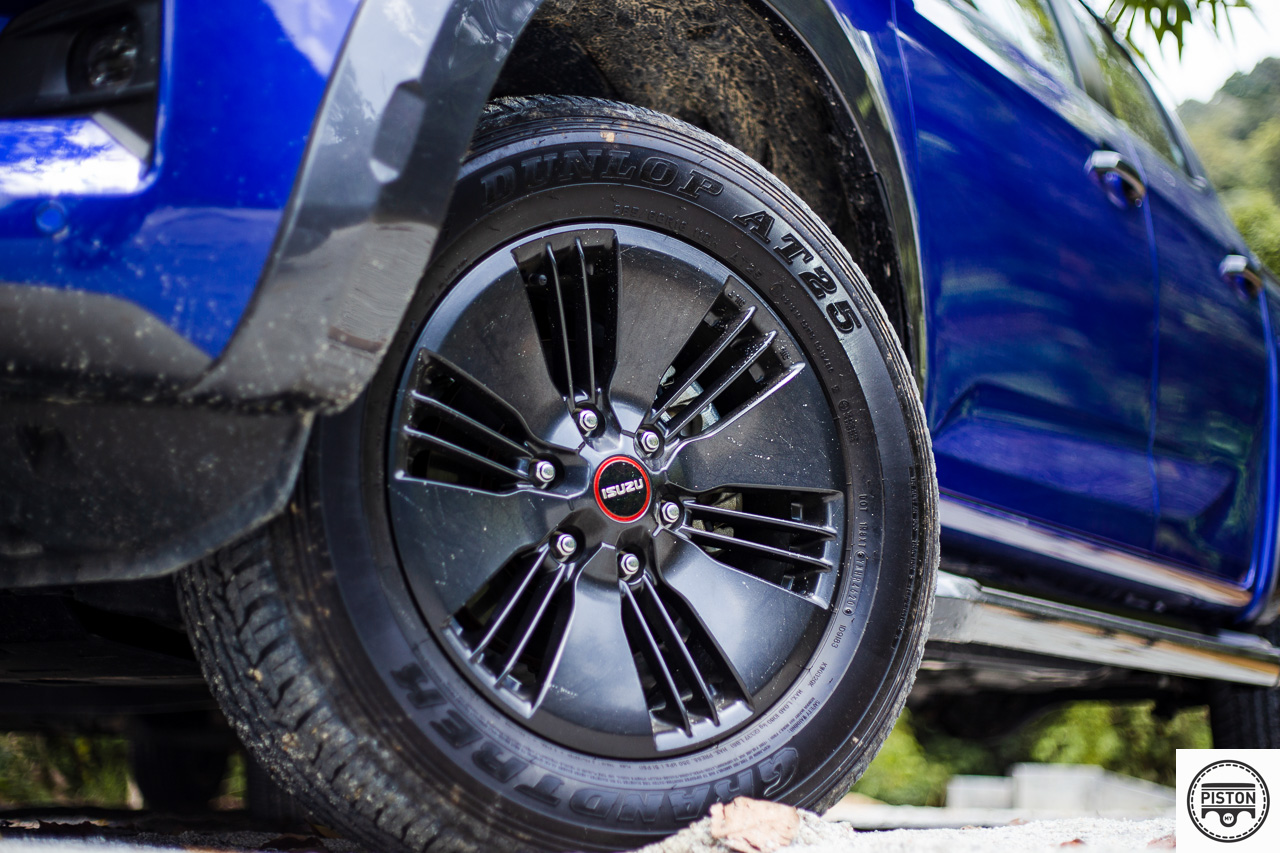 It is a reputation that has been built on decades of use and abuse in some of toughest conditions around the world.
But good looks, comfort and brimming with creature comforts and technology is not something that is usually associated with an Isuzu.
Now though, the D-Max X-Terrain is different. Very different.
It's good looks can challenge that of the Ford Ranger Wildtrak.
It's toughness and reliability could perhaps put a Toyota Hilux to shame.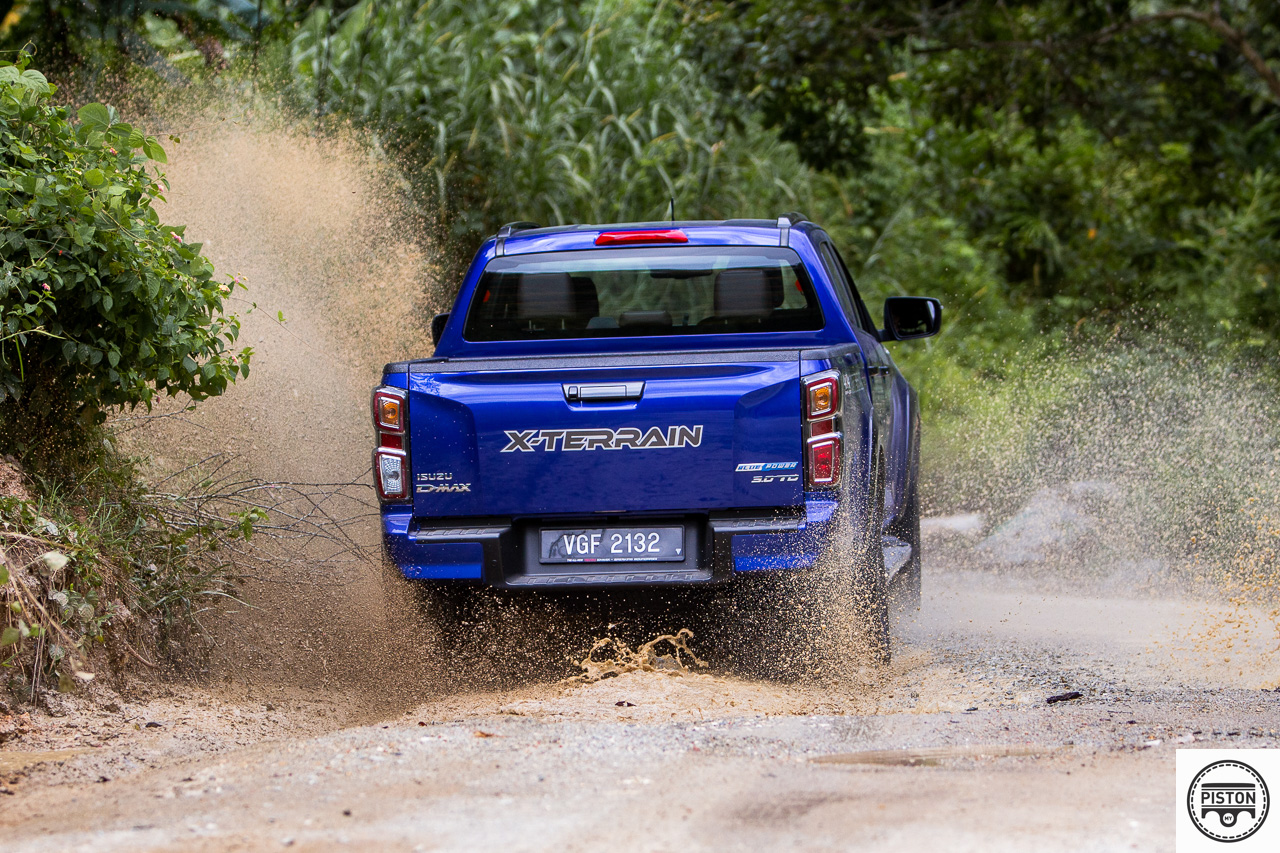 The Mitsubishi Triton doesn't even come close to it in all aspects. And neither does the Nissan Navara.
Take the interior for starters.
The seats are among the most comfortable in its segment, and extend support to the shoulders, which isn't something you get very often in a pick-up truck.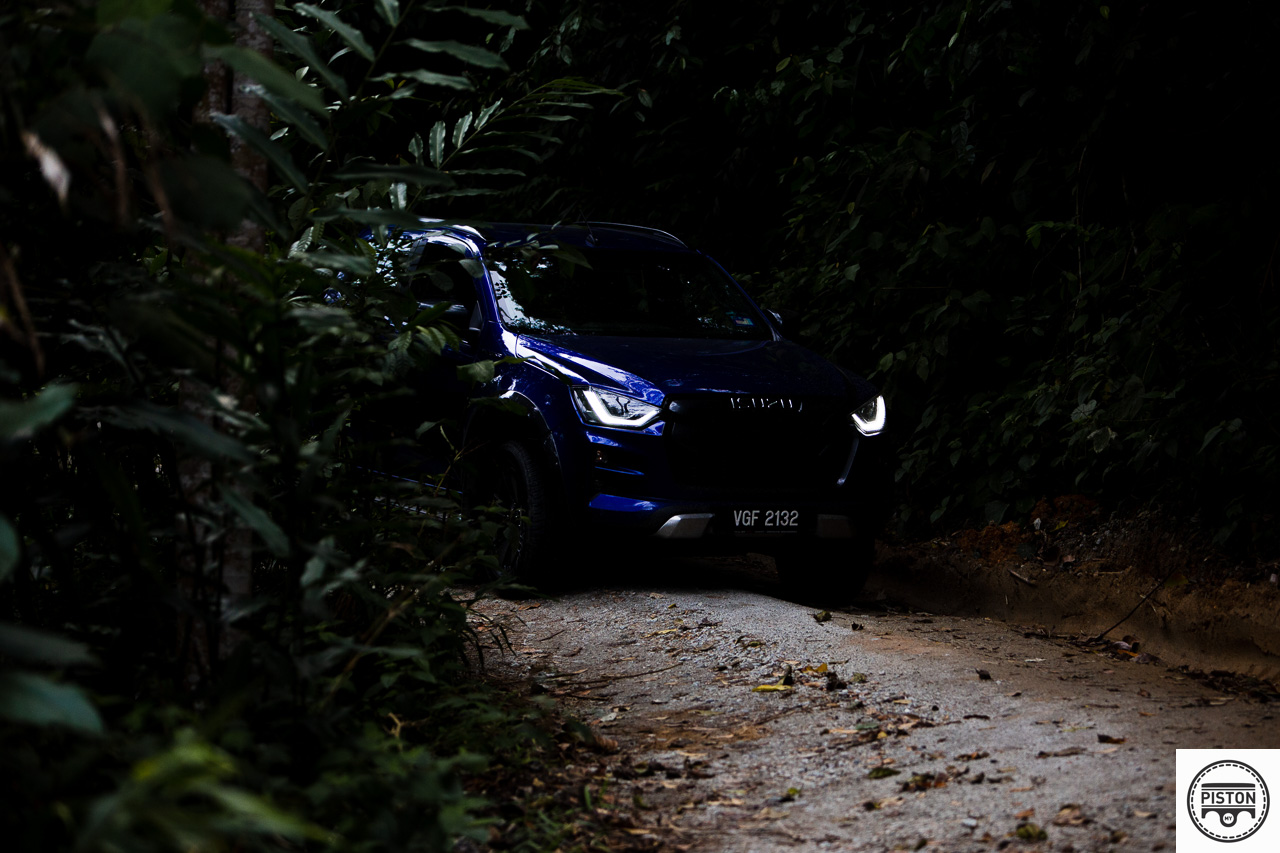 The tanned brown leather doesn't only look great but is super comfortable especially during long distance drives.
The driver's seat is electronically adjustable in 8-different ways with impressive thigh support. Thigh support is important for those long cross-border drives.
And what I really appreciate about the sitting position of the X-Terrain is the steering wheel that is adjustable for reach and height (tilt & telescopic). Which means you are never left uncomfortable when driving.
The Isuzu is the only truck to offer such adjustability as well.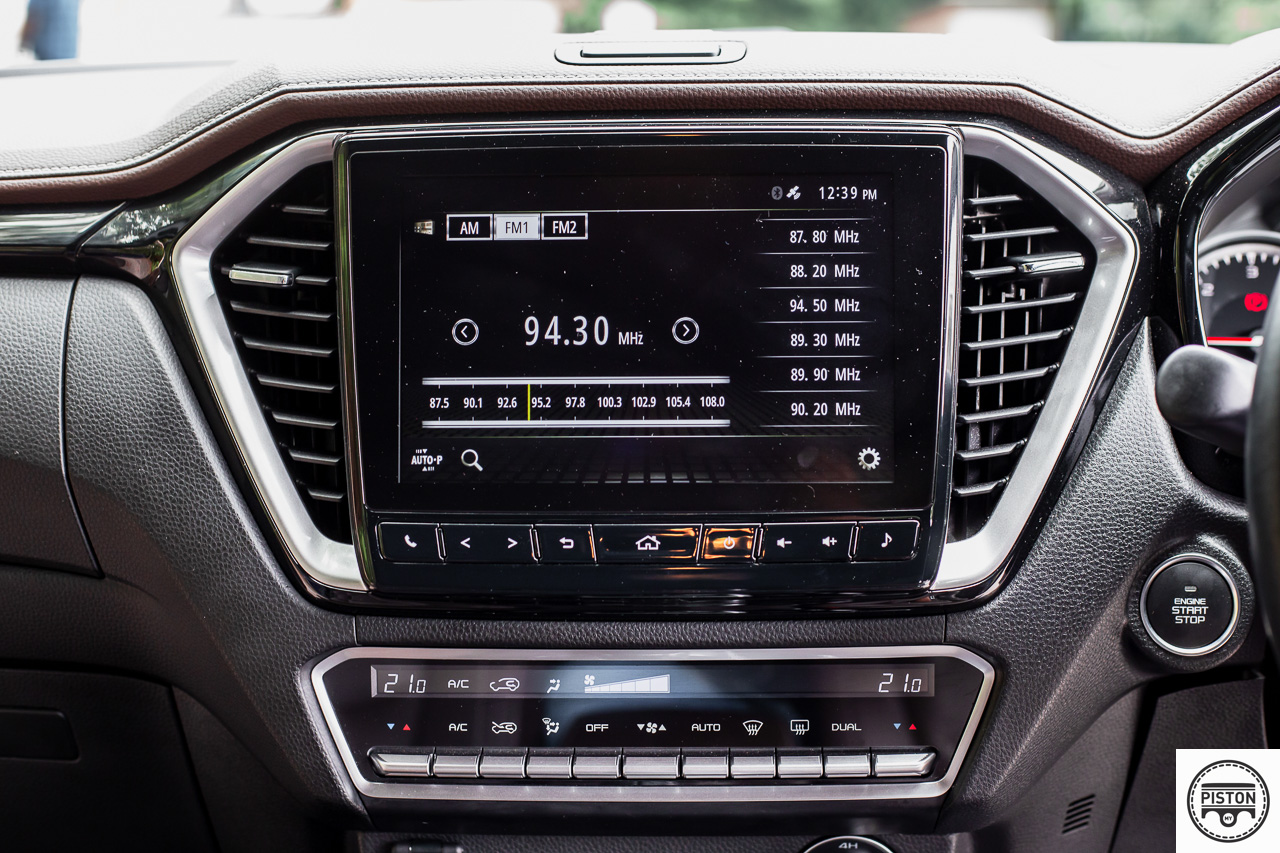 The quality of everything is top notch, even the buttons feel like they came from a BMW 3-Series or a Mercedes C-Class.
Then there is the entertainment system that is accessible via a 9-inch touchscreen that dominates the dashboard.
The software that gives you access to navigation and other controls such as air-conditioning is easy to use.
But it also offers Apple CarPlay and Android Auto as standard.
This combined with an impressive sound system that features speakers mounted on the roof (!) of the car, gives the interior a luxurious look and feel.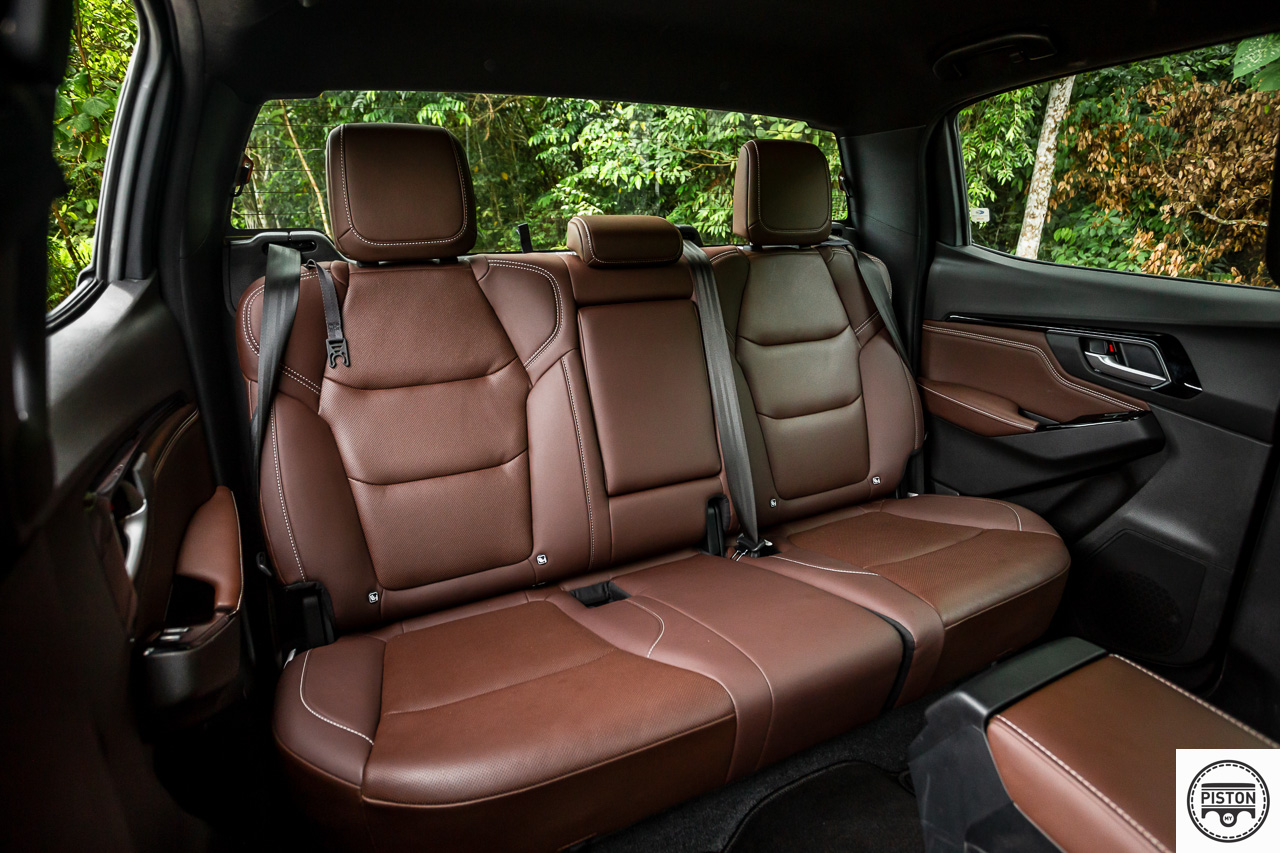 Occupants of the rear seats will appreciate the rear air-conditioning vents and the single USB slot to charge electronics.
The interior is generally well thought out and doesn't seem to be lacking anything. Simply said, almost perfect for a pick-up truck and there's lots that other pick-up truck manufacturers can learn from the X-Terrain. Especially as far as creature comforts and ergonomics go.
Then there is the powertrain.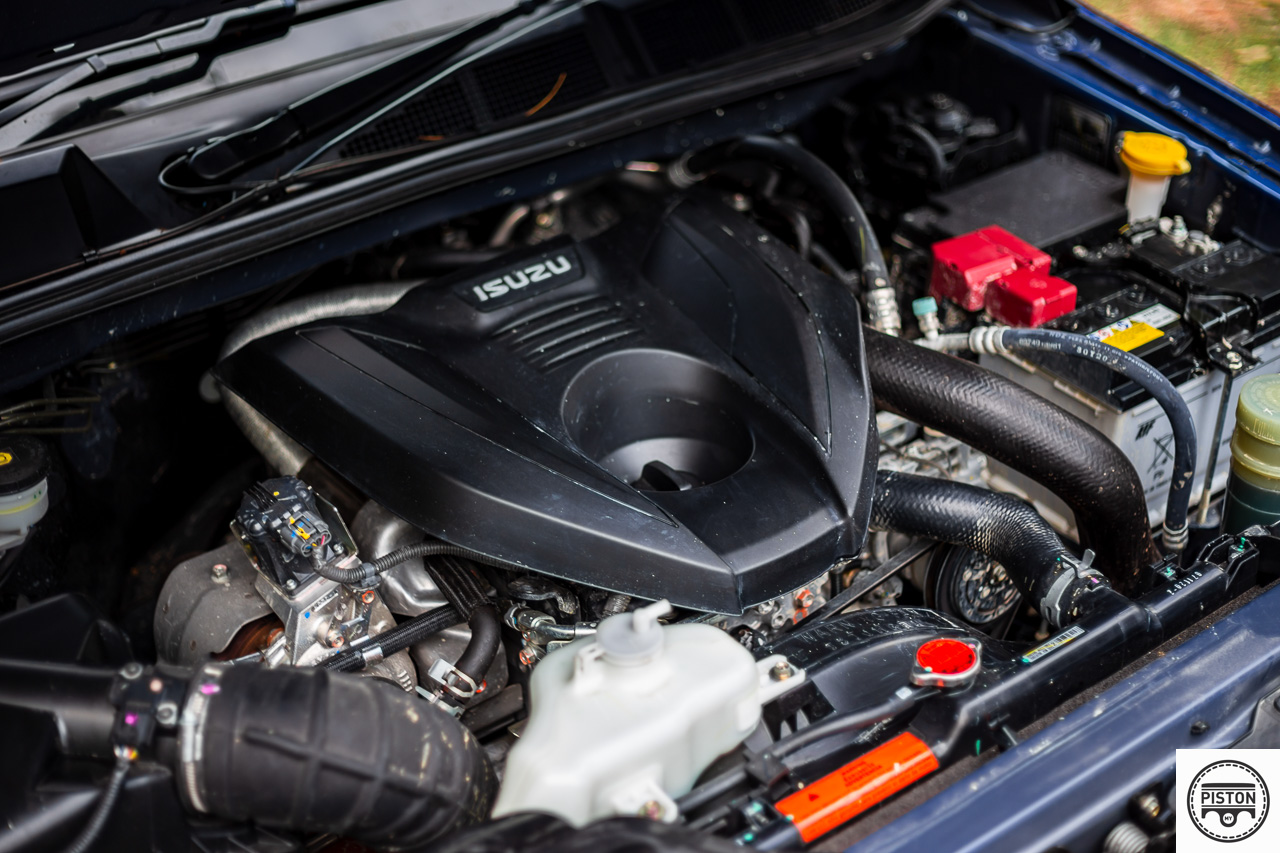 Isuzu's have generally offered rather basic powertrains. There has always been a robust engine at the centre that is a good mix of power, reliability and fuel economy.
And that engine has been mated to a rather traditional gearbox.
That has not changed, and I understand why.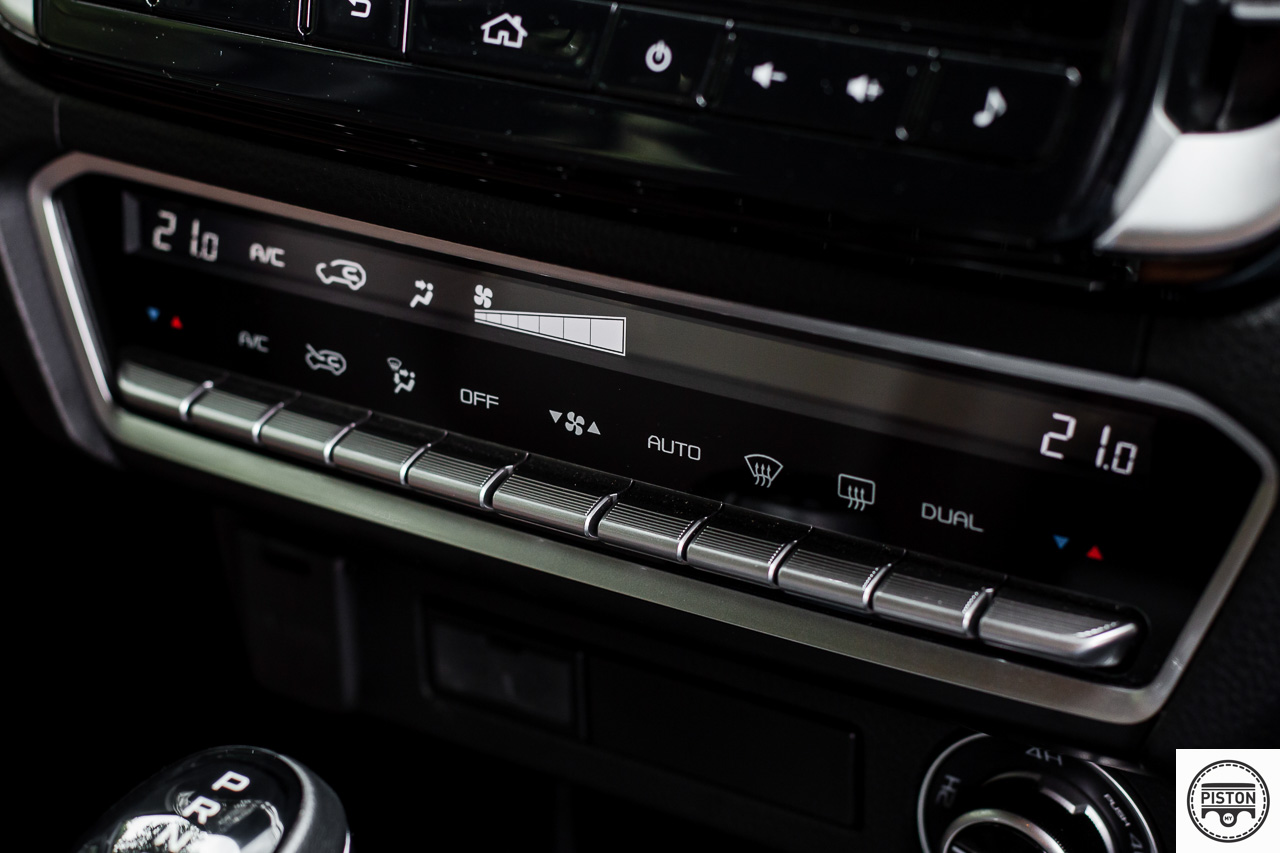 Why fix something that works fine?
The engine is a 3.0-litre turbocharged unit that is mated to a 6-speed gearbox.
Rather conventional you might say, but it is a tried and tested powertrain that has been in the market for a while already.
It is proven to be reliable which is the most important thing in a pick-up.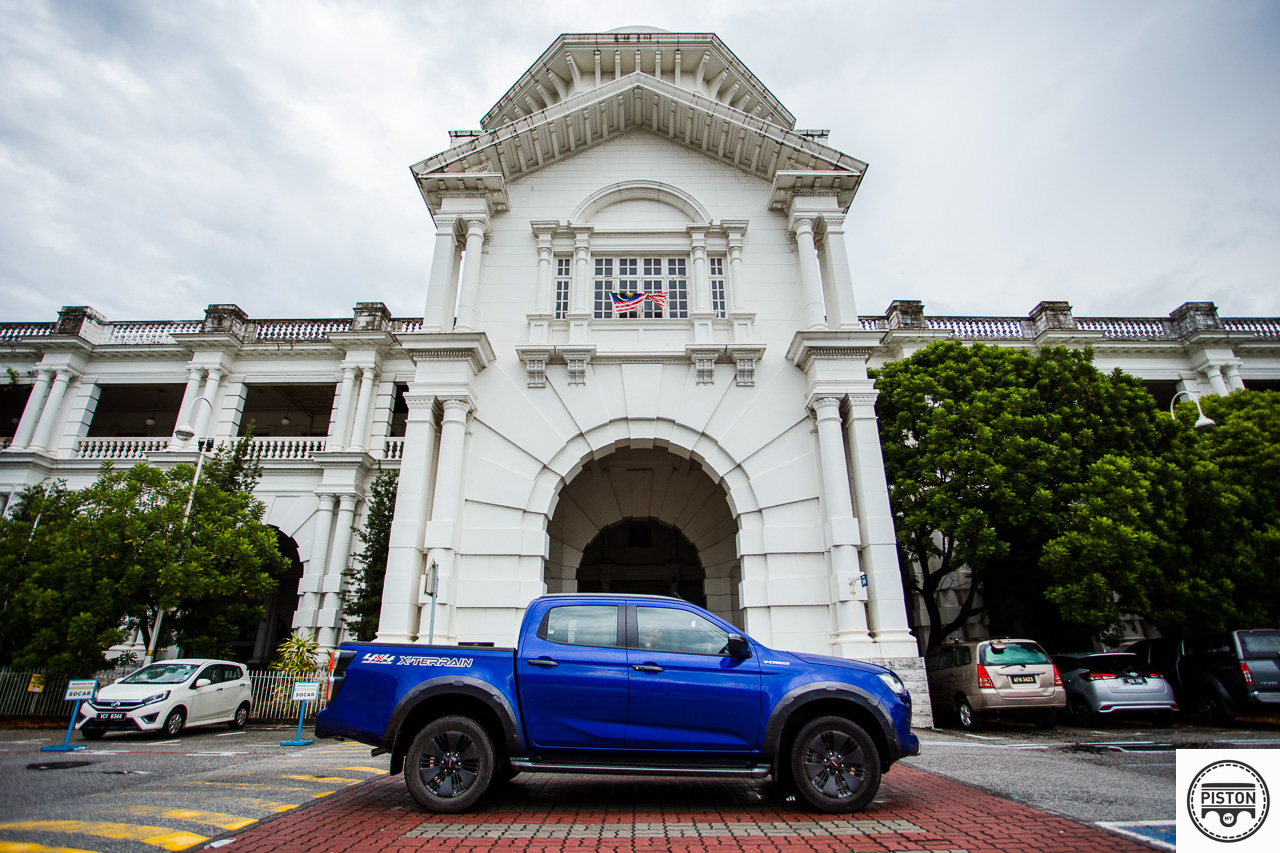 And it is also quite economical. You get a range of a little over 750 kilometres when the 76-litre diesel tank is full.
In fact, on a trip to Penang, I saw a range of 850 kilometres. So consumption depends on usage and your driving style.
In terms of power, the X-Terrain isn't exactly the most powerful in its class.
It puts out 190PS and 450Nm of torque, which may not seem like much against the likes of the Ranger Wildtrak, but it is still plenty for day to day usage.
This powertrain also gives the X-Terrain the ability to tow anything that weighs up to three and a half tons. And is able to carry anything that weighs under a ton in the rear bed.
Other pick-up trucks too have similar capabilities, proving that you don't need mega power to get the work done.
In terms of drive, the X-Terrain feels more refined while power delivery is not an issue. It will comfortably cruise at about 140-150km/h with no dramas.
The suspension set up is quite regular – independent double wishbones with coil springs and gas shocks up front. And the usual leaf springs at the rear.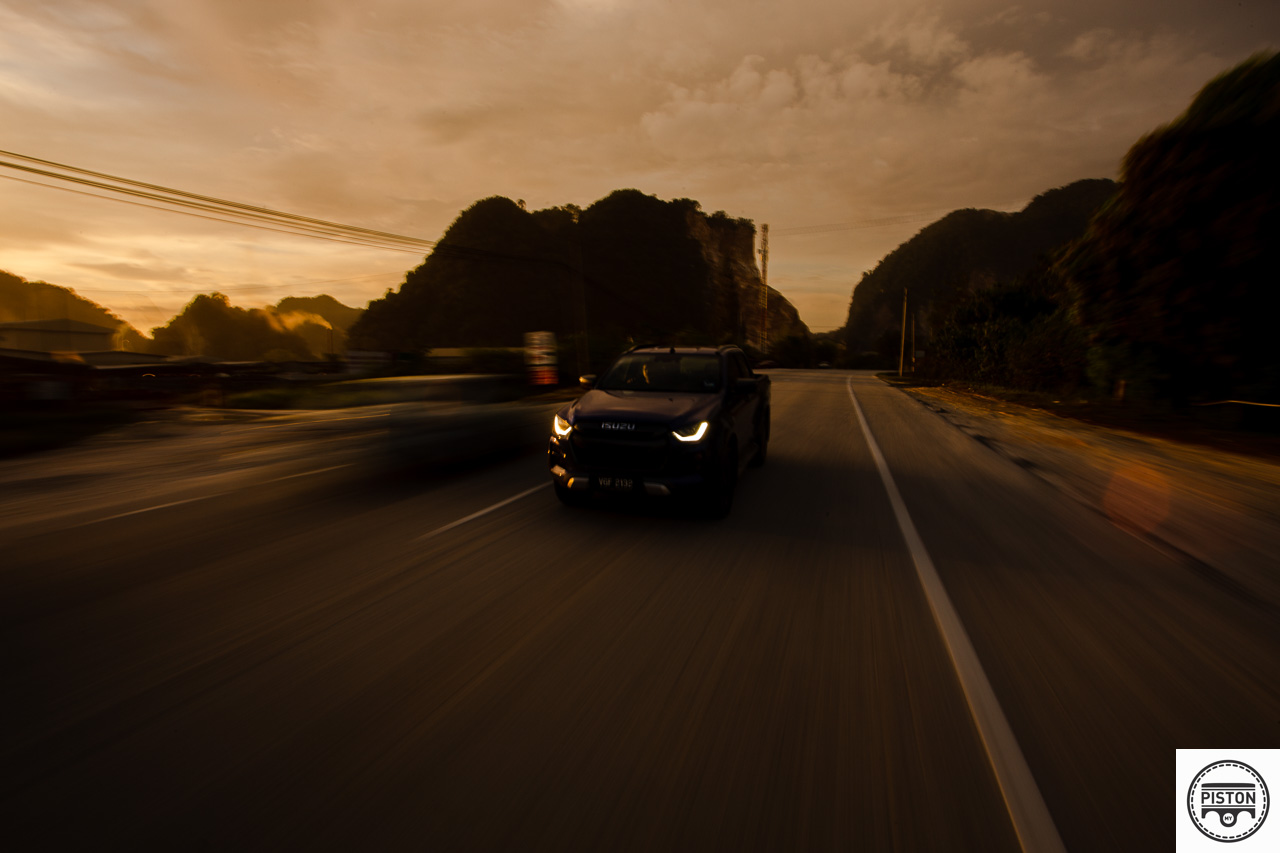 This gives the X-Terrain a typical pick-up truck live drive and feel, so there are no surprises there.
But the one segment that has the X-Terrain glittering over its competitors is the amount of safety technology that the D-Max has over its competitors.
Namely ADAS, which is short for Advanced Driver Assist System.
ADAS is a suite that encompasses all the safety technology that the D-Max X-Terrain has to offer. This includes.
1. Forward Collision Warning – This detects a potential collision in front and alerts the driver.
2. Autonomous Emergency Braking – Detects a collision and brakes automatically if the driver doesn't respond.
3. Turn Assist – Monitors oncoming traffic when turning and brakes automatically to avoid accidents.
4. Automatic Pedal Misapplication Mitigation – This system helps to brake the car when the accelerator pedal has been accidentally pressed by the driver.
5. Adaptive Cruise Control with Stop and Go function – Adjusts the cars cruising speed based on traffic conditions, and also helps to accelerate again when the car comes to a complete stop.
6. Lane Departure Warning – Detects and warns the driver when the car accidentally drifts towards another lane.
7. Automatic High Beam – Dims the high beam automatically to avoid dazzling other drivers.
8. Blind Spot Monitor – Alerts the driver when a vehicle is in the car's blind spot.
9. Rear Cross Traffic Alert – Monitors the rear of the car and alerts the driver when there's a vehicle approaching when reversing.
10. Manual Speed Limiter – Limits the speed of the car at the press of a button.
11. Multi Collision Brake – In the event of an accident, the car's brakes are applied to prevent subsequent impact from cars behind.
Not only that, but the D-Max is the only pick-up truck in its segment that has a five-Star ASEAN NCAP crash rating. And it is also the only pick-up truck that offers seven airbags when all other trucks have just six, or less.
These are not the only safety features the X-Terrain has to offer. In fact, the safety tech is so vast that the official brochure has three full pages dedicated to safety technology alone.
The Isuzu D-Max X-Terrain seemingly has it all. But what perfects an already impressive package is the fact that it come with a seven year unlimited mileage warranty.
For reference sake, the Toyota Hilux only offers a five-year or 150,000km warranty, so if you do 160,000km in two years, that warranty is out the window.
The Ford Ranger Wildtrak offered a five year warranty until recently. It now comes with a five-year or 160,000km warranty.
The Mitsubishi Triton on the other hand offers a five-year or 200,000km warranty.
The Nissan Navara too offers a five-year or 150,000km warranty.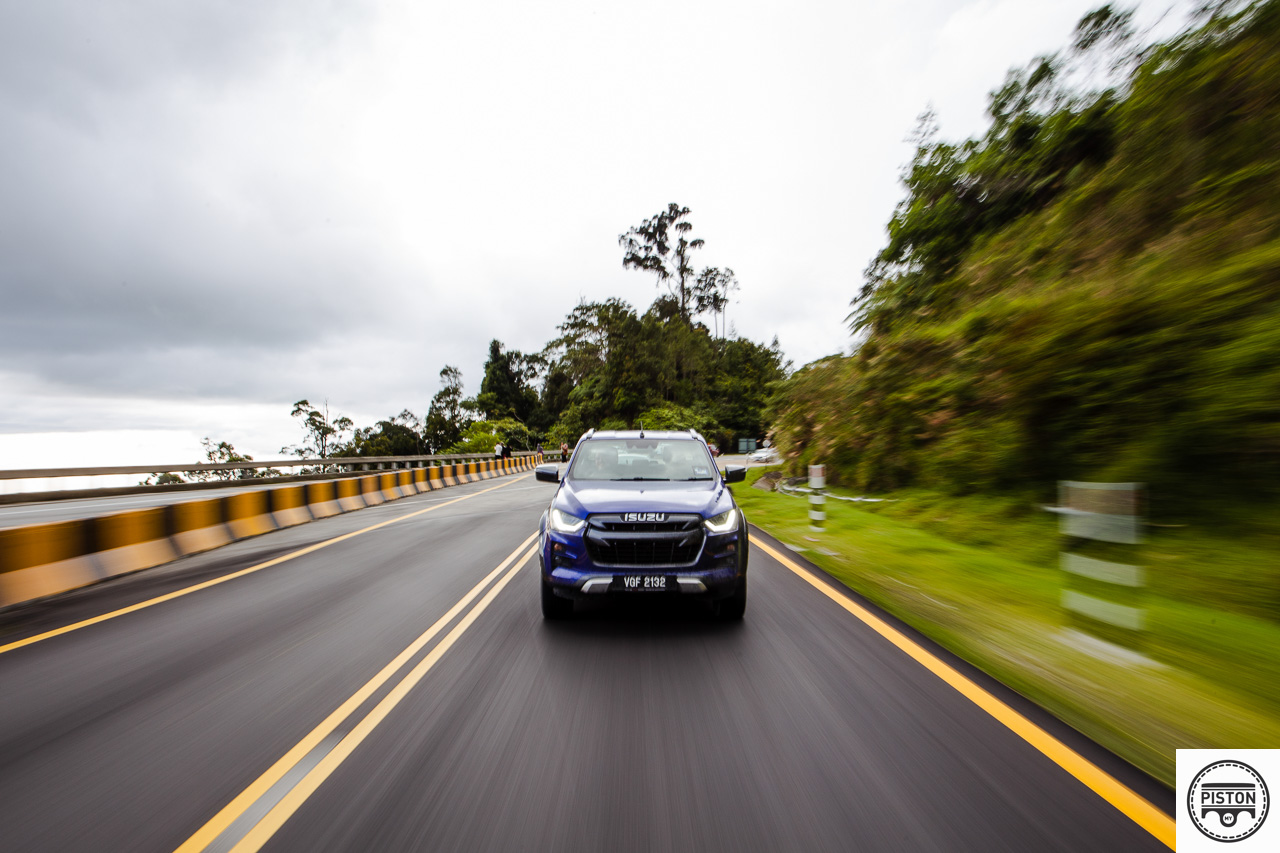 In that aspect, Isuzu has truly put its money where its mouth is (or grille) and offered the best warranty. Because there is no better testament to a product than the manufacturer itself having trust in it and offering the best warranty in the market.
At just RM142,000, the Isuzu D-Max X-Terrain is undoubtedly the best value for money pick-up truck in the market right now.
It is no wonder then that the truck has been the recipient of multiple awards the world over naming the X-Terrain as the best pick-up truck in the market.