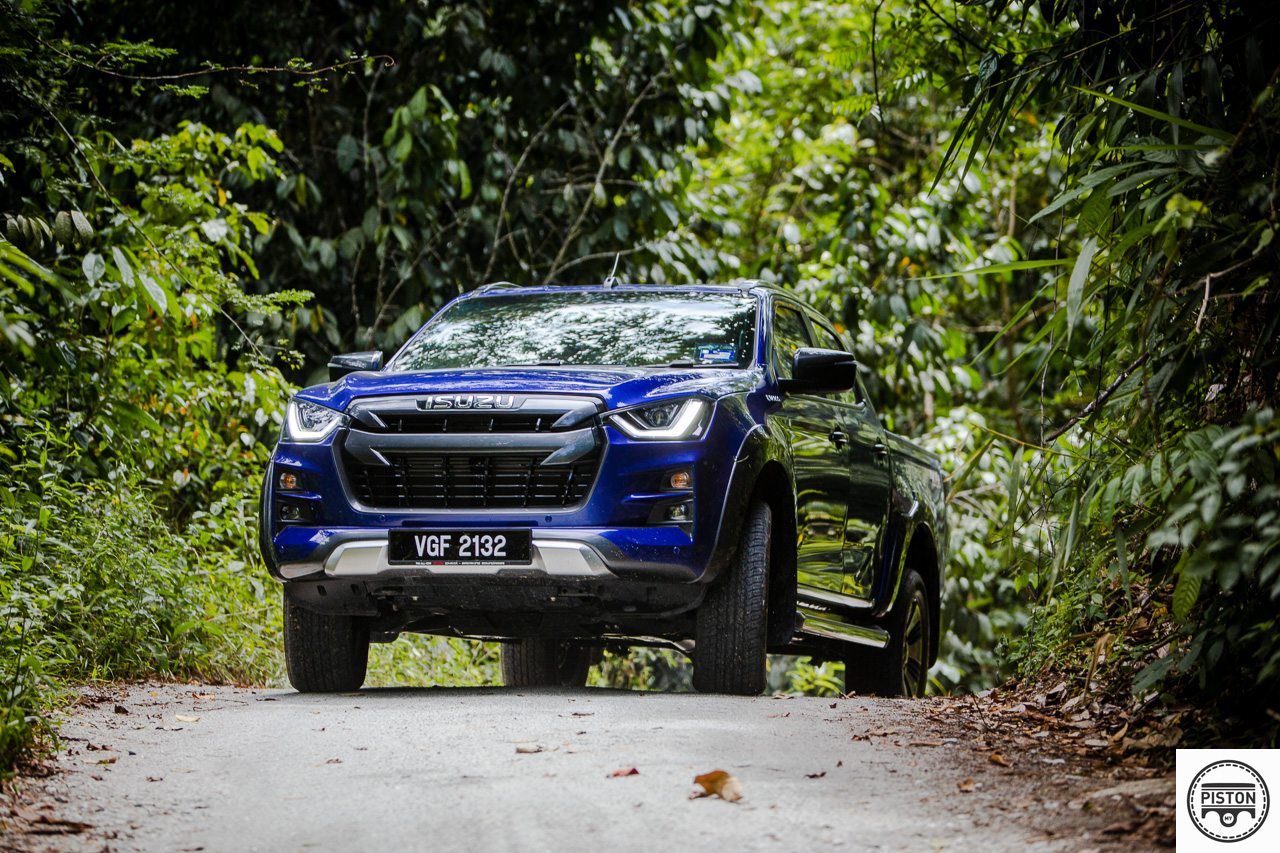 ADVERTORIAL
In the late 1990s, licensing regulations for the use of pick-up trucks changed allowing them to be registered for private use like passenger cars. The development was very significant and gave Malaysians an alternative to the passenger car for personal transport. Furthermore, they were also not subject to excise duty due to the provisions of the ASEAN Free Trade Agreement, allowing their prices to be lower.
The development was significant as it saw rapid expansion of the pick-up truck segment. Tens of thousands of Malaysians switched to trucks over the years, finding them to be great for many different roles – daily transport, leisure activities and as a workhorse for those who had a small business.
Isuzu Motors, having had long experience in pick-up trucks and light commercial vehicles, took serious note of this trend and began to adapt its D-MAX truck to be more suited for personal use. Of course, all the original attributes such as go-anywhere capability, efficient and reliable powertrains and robust engineering were maintained and improved with each generation.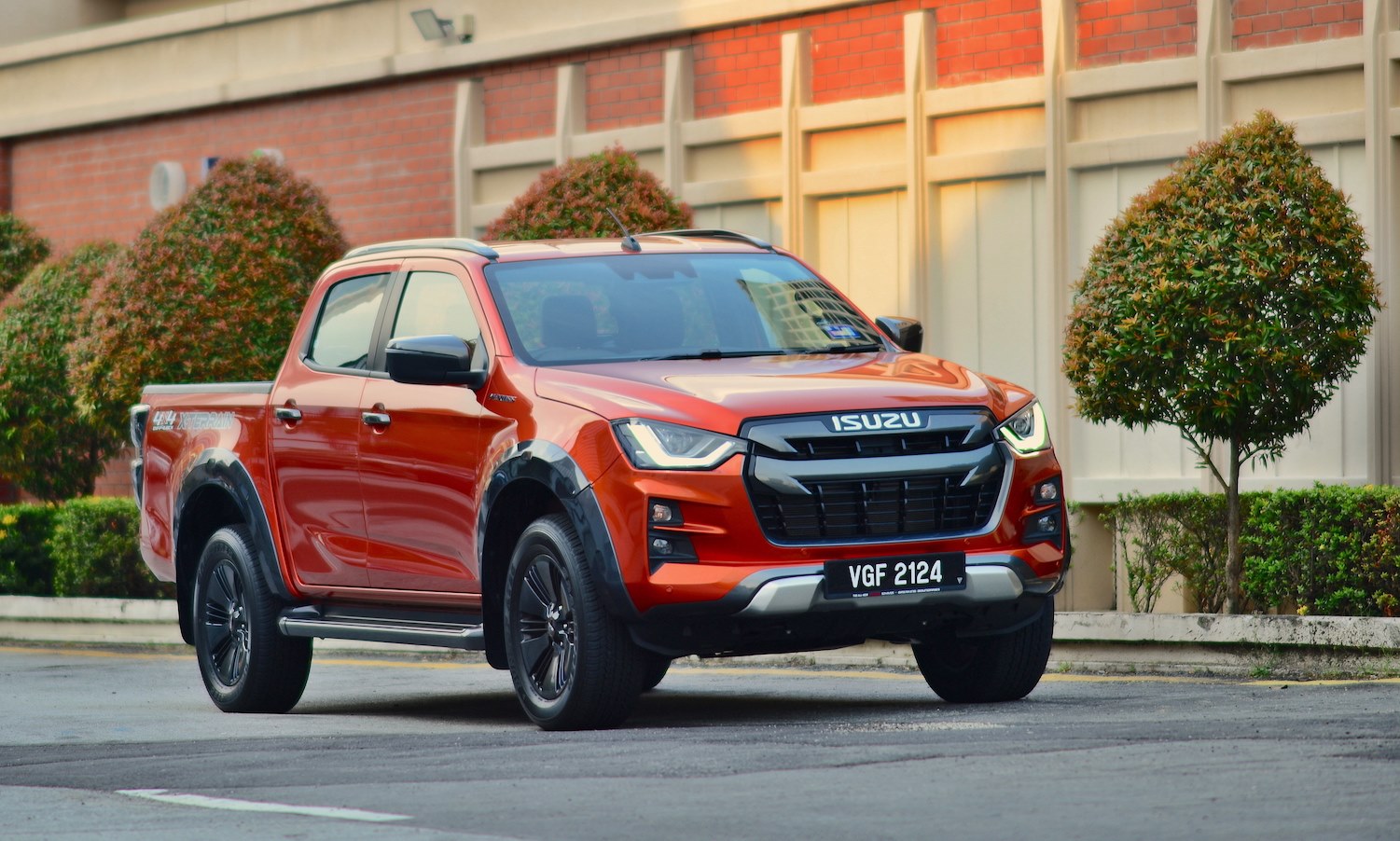 The best of the best
Today, the D-MAX is in its third generation which was launched in April 2021. Without a doubt, it can be considered the best D-MAX ever offered and the 'best of the best' would be the X-Terrain version which is at the top of the range.
The D-MAX X-Terrain would be the ideal pick-up truck for anyone who is keen to switch to the 'trucking lifestyle'. For starters, let's consider the interior: back in the old days, pick-up truck interiors were pretty bare because they were used only for rough work. So there was no point putting in good materials or even providing comfort – and certainly, there was no air-conditioning. The pick-up trucks them would have been unappealing even if they could be used for personal transport.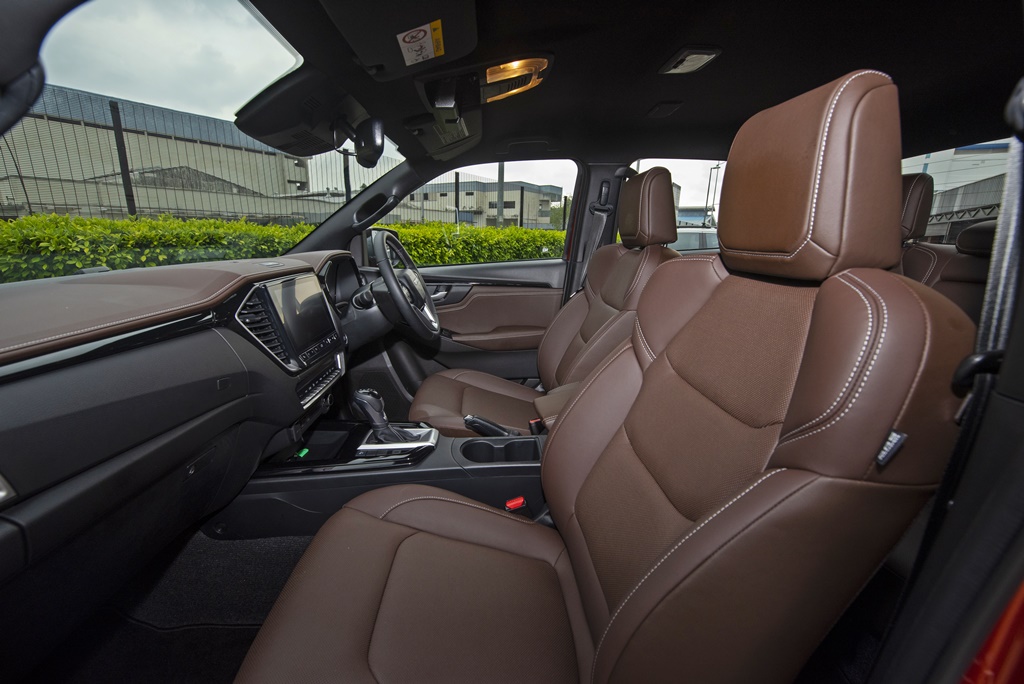 Step (or more correctly, climb) inside and you will find a cabin which would be comparable to a passenger car's. There's no bare metal around as all surfaces are covered with trim pieces or soft materials. The seats have been thoughtfully structured for comfort with generous padding and good support. For enhanced comfort the seat cushion pads also feature Anti Vibration Elastic Comfort foam that can absorb vibrations more quickly than conventional cushion material.
The same convenience
You won't miss anything that you had in your car when you move to a D-MAX X-Terrain because all the same convenience and connectivity features are present. The windows open and close at the touch of a switch and 9-inch display screen serves as a control centre for the infotainment system. You can transfer your favourite apps onto the system and access them from there using Apple Carplay or Android Auto, or Bluetooth connectivity. Voice commands can also be used for handsfree operation, making driving safer.
And yes, there is air-conditioning and it's as efficient as the one you would have had in your car. Dual-zone distributions brings cool air throughout the cabin and there are also vents for the rear passengers to stay cool. The driver and front passenger car set their own preferred temperature or the system can be left on AUTO and keep the environment cool and comfortable.
Even for those who are not drivers, the transition from passenger car to the D-MAX X-Terrain will be seamless as the rear seats are just as comfortable. There are lots of storage spaces for devices and small stuff, and there are even hidden compartments under the seats to keep an iPad or other belongings out of sight.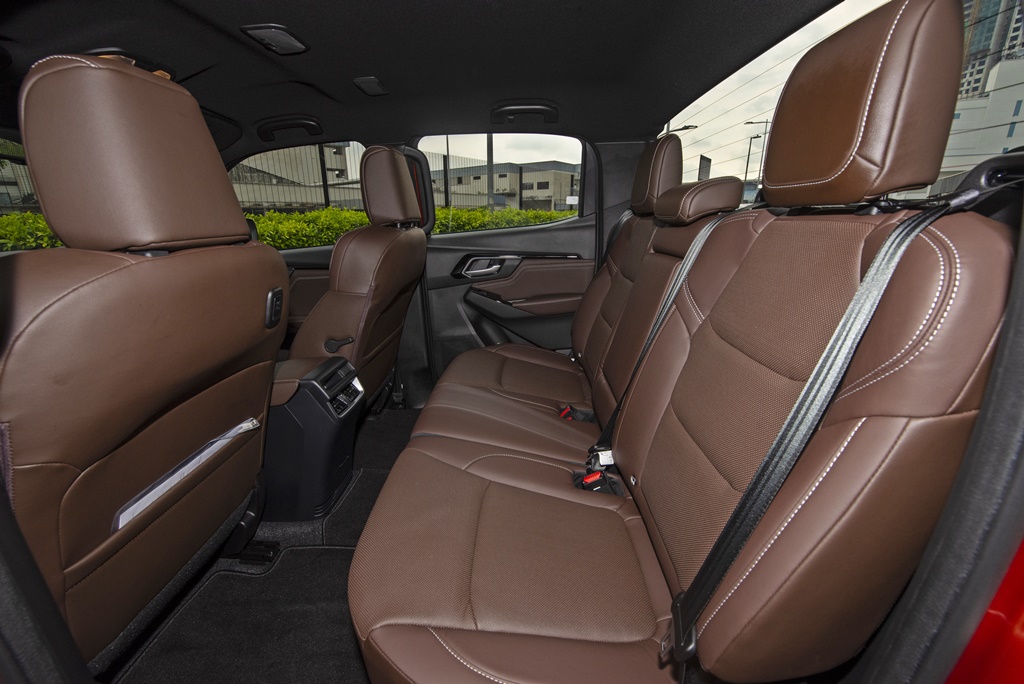 Smart technologies
Other smart technologies also make the ownership experience of a D-MAX X-Terrain as easy as a passenger car. For instance, you can start the engine from a distance and run the air-conditioner to cool down the interior before getting in. There's no need to use a key to unlock or start the vehicle and it will even lock itself when you walk away. How many cars can do that?
For the driver, the experience is also not much different from driving a car. In fact, the information on the instrument panel and Advanced Driver Assistance Systems (ADAS) are more extensive than many cars in the same price range as the D-MAX X-Terrain.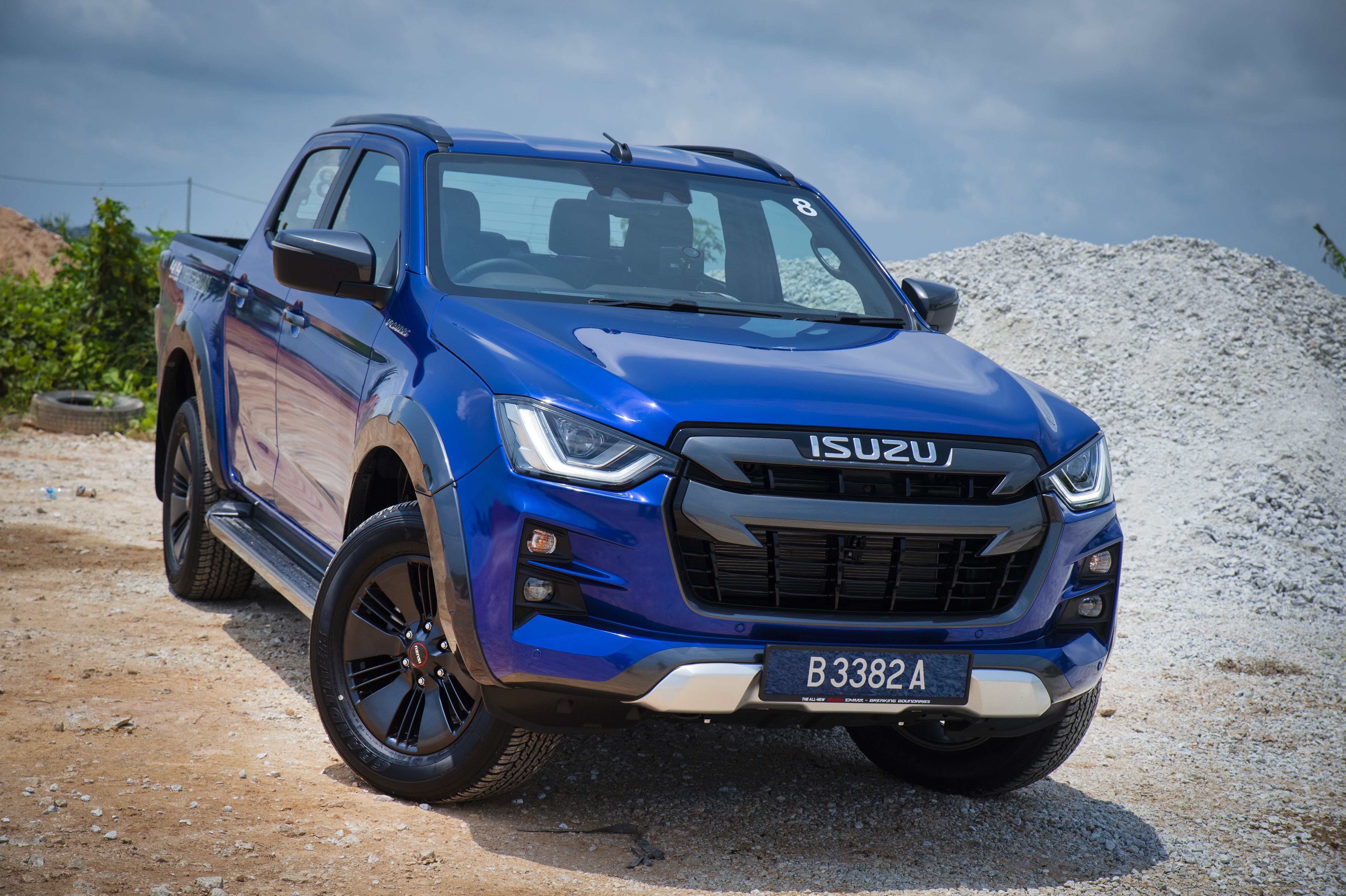 But there is one thing about driving a pick-up truck which is advantageous and which a passenger car does not have – the commanding view. With the cab being higher, the seating position is also higher which gives the driver a better view of the road ahead. And for those who are intimidated by the length, a reverse camera as well as sensors in the rear bumper (also in the front bumper) makes parking easy and you'll be able to slot into a parking bay without sweating.
ADAS makes driving safer
Just as comfort and convenience were not important in the old pick-up trucks, safety features were basic. However, with the D-MAX X-Terrain, the Advanced Driver Assistance Systems (ADAS) help the driver to avoid an accident or lessen the damaging effects of a collision. The driver's workload is also lessened because, with Adaptive Cruise Control, the vehicle can be left to cruise at a set speed with a safe gap always maintained from the vehicle ahead. Even the headlights will switch to low beams automatically if there is a vehicle approaching.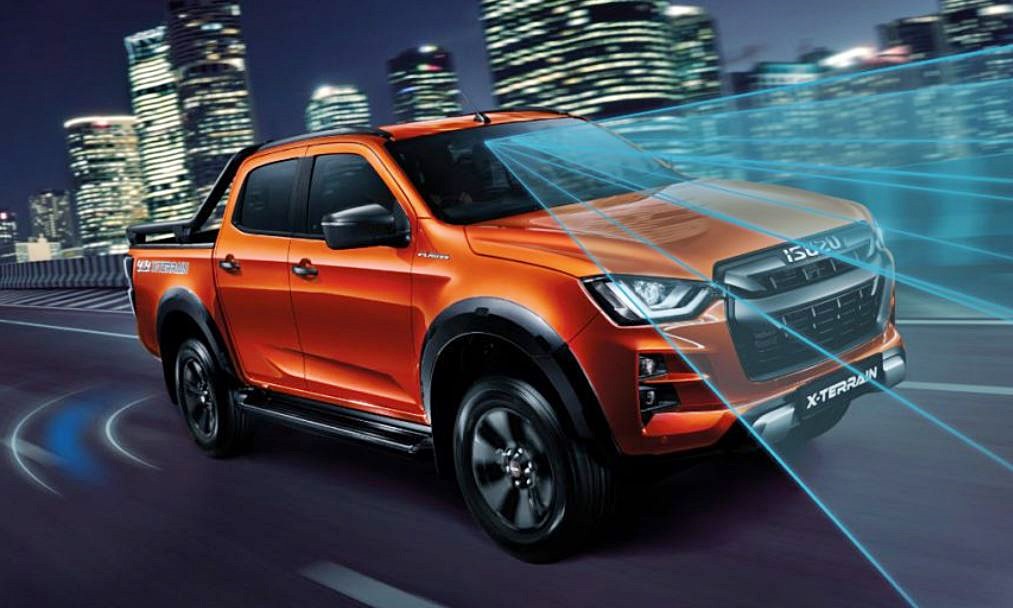 Isuzu considers the safety of occupants equally important as those in passenger cars and has engineered the D-MAX X-Terrain to provide superior protection in the event of an accident. Apart from the tough structure, there are also various safety systems to helped the driver avoid accidents or reduce their effects. Thus, the D-MAX X-Terrain has been able to receive the maximum score of 5 stars in the ASEAN NCAP evaluation tests.
Comfortable and also powerful
The cabin may have comfortable seating but a truck is still a truck, right? It's tall and bounces around on rough ground and the engine is noisy. That was how the old trucks were but with modern trucks like the D-MAX X-Terrain, the platform has been more carefully engineered not just for strength but also rigidity. Together with the comfort-oriented suspension, the ride quality is smooth and comfortable even when travelling over rough terrain.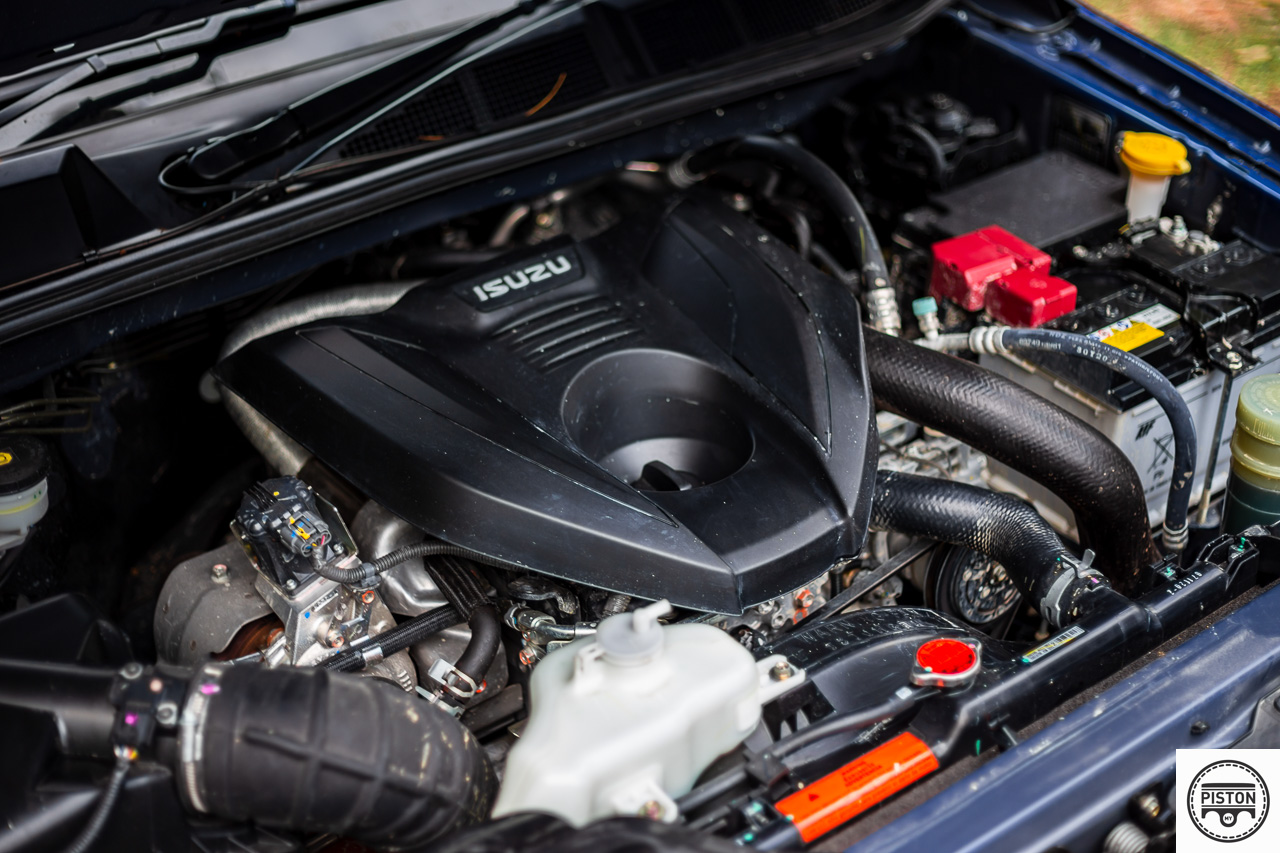 With the 3-litre turbocharged 4-cylinder engine generating up to 190 ps of power and 450 Nm of torque, the D-MAX X-Terrain can go just about anywhere – and briskly too. Apart from the tree-stump pulling power, it can also get to speeds well beyond the highest national speed limit and if you want to avoid getting a summons, Isuzu provides a speed-limiter to keep the speed at the limit.
Carries more durians than a car
Switching from a passenger car to the D-MAX X-Terrain can change your life because it will bring a whole new lifestyle for you and your friends or family. There's a lots of space at the back to carry all kinds of recreational gear and you can certainly carry more durians or plants with a D-MAX X-Terrain than you could with any car (even a stationwagon). And because it has truck genes, the load-carrying capacity is also higher than a passenger car's.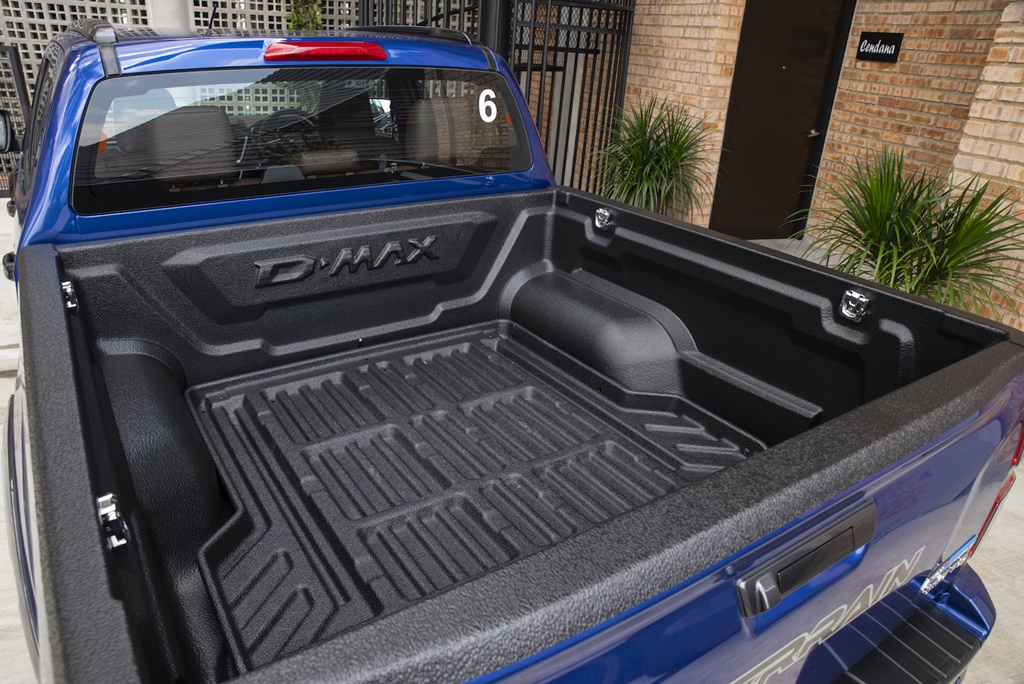 Reliability and durability are a given with Isuzu vehicles and to give peace of mind to owners, Isuzu Malaysia offers a 7-year warranty with no limit on mileage. This means that the owner can enjoy the full 7 years of coverage against manufacturing defects (terms and condition apply).
The best way to discover how easy it is to switch from a passenger car to the D-MAX X-Terrain is to test-drive one at an authorized Isuzu dealership. To find one in Peninsular or East Malaysia, visit www.isuzu.net.my  and you can soon start your new trucking lifestyle.