Volkswagen Passenger Cars Malaysia (VPCM) has added the new Volkswagen Tiguan Allspace Life to its locally-assembled SUV range. 'Life' seems to be a new designation the German carmaker is using to denote entry-level models as it also displayed a model called Life last year which is described as an entry-level EV.
Thus, the new Tiguan Allspace Life is positioned as the entry-level version of the range, priced from RM172,990 (excluding insurance). Compared to the Tiguan Allspace Elegance, which has the same engine size, the price difference is RM7,600 less, while the 2-litre Tiguan Allspace R-Line is RM53,083 more expensive.
Like the other two variants as well as the latest Golf 8, Passat and Arteon the Tiguan is assembled at the Volkswagen facility at the DRB-HICOM Automotive manufacturing complex in Pekan, Pahang. As an indication of its popularity, the SUV model has accounted for 55% of the Volkswagen vehicles assembled in the first 6 months of 2022.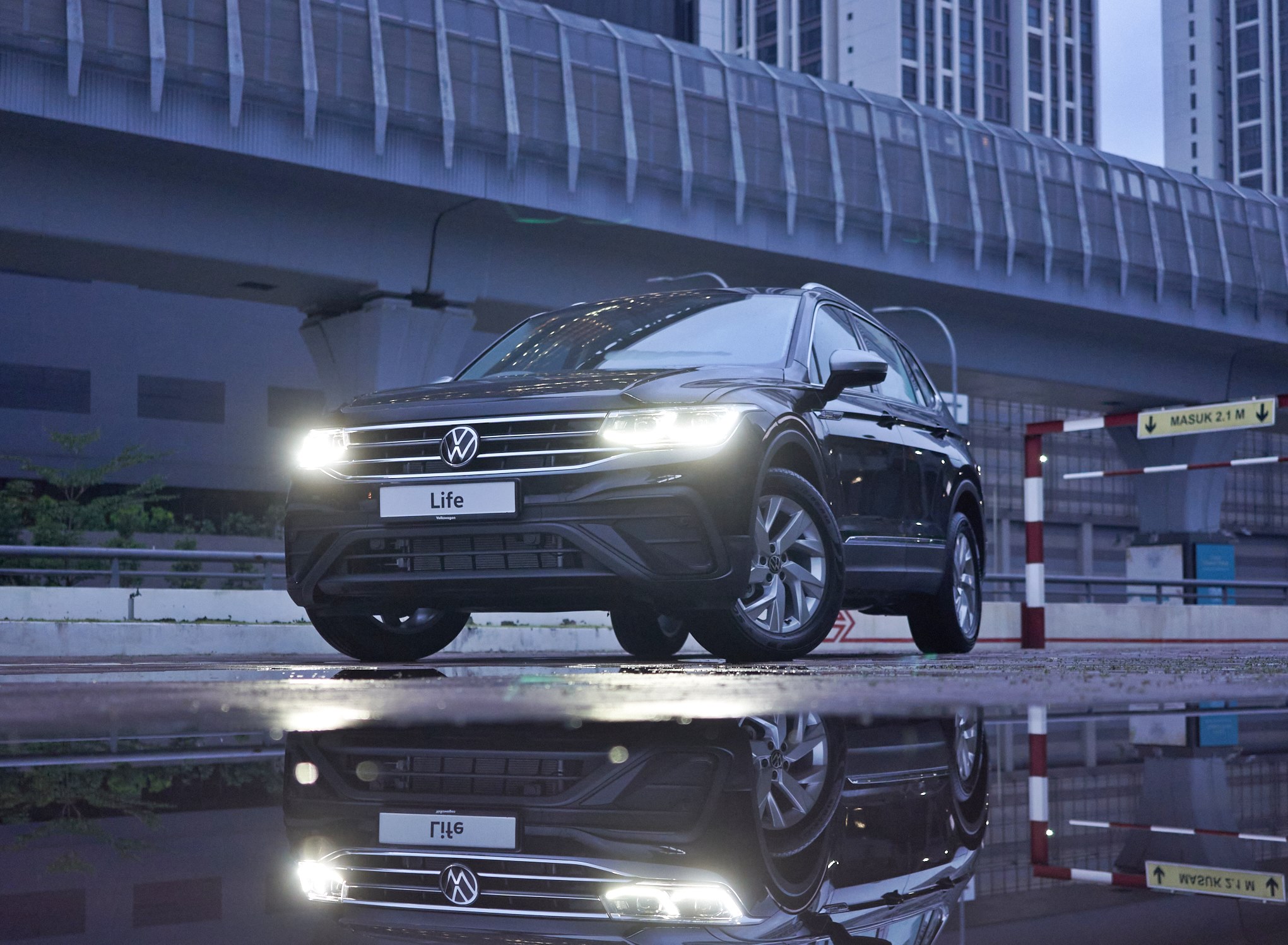 The current Tiguan (which is the German brand's global bestseller) has two body versions – 2 rows for 5 persons and 3 rows for 7 persons. Only the 3-row Allspace version is being assembled in Malaysia, with many parts coming from the global production hub in Mexico.
Although the Tiguan Allspace with its additional row is 242 mm longer than the 2-row body, it doesn't have the stretched look that some extended wheelbase. And though the Life variant is at entry-level, its appearance is no different from the other two variants. It also comes with the signature Volkswagen illuminated light strip between full LED headlamps. The taillight cluster has a distinctive lighting signature with dynamic visualization when the brakes are applied.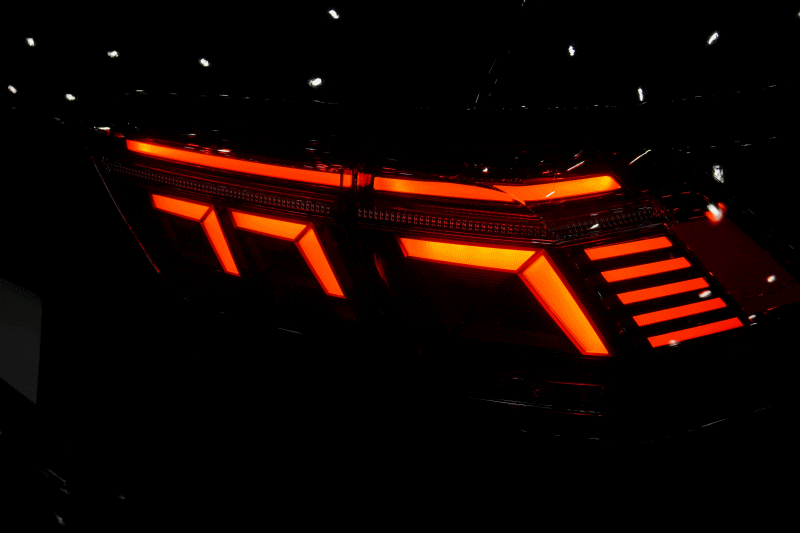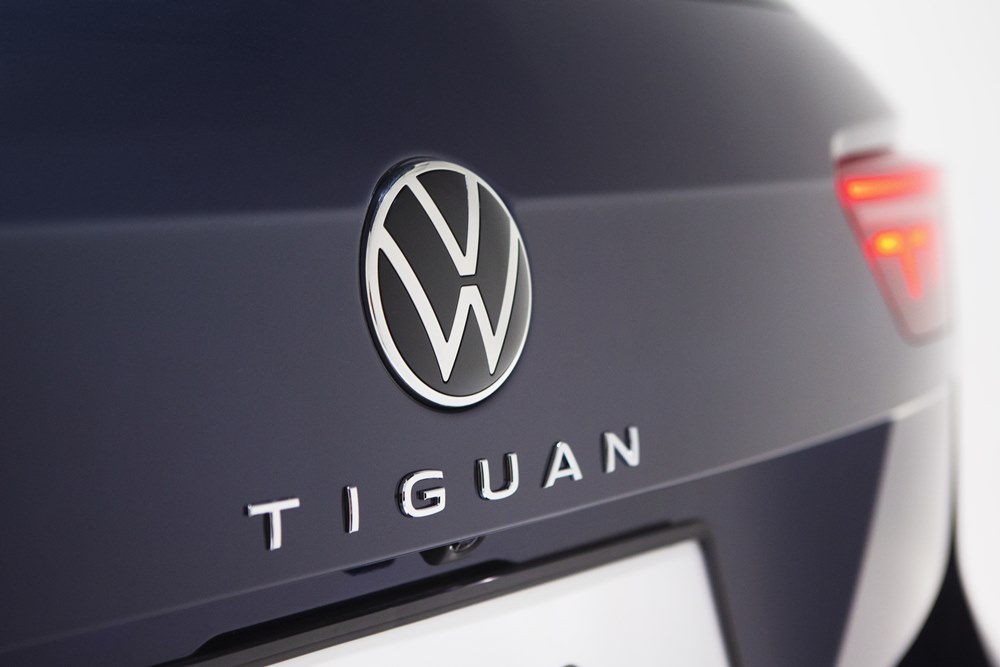 Other elements include the 'Allspace' trim, silver-painted side mirrors, 'Tiguan' lettering on the rear, and 18-inch Frankfurt alloy wheels.
The Tiguan Life is powered by the same 1.4TSI engine with power going to only the front wheels via a 6-speed DSG. Turbocharged, the engine produces 150 ps/250 Nm for spirited performance but can still do a claimed 13 kms/litre. With the 60-litre fuel tank, that should be good for almost 800 kms on an outstation journey.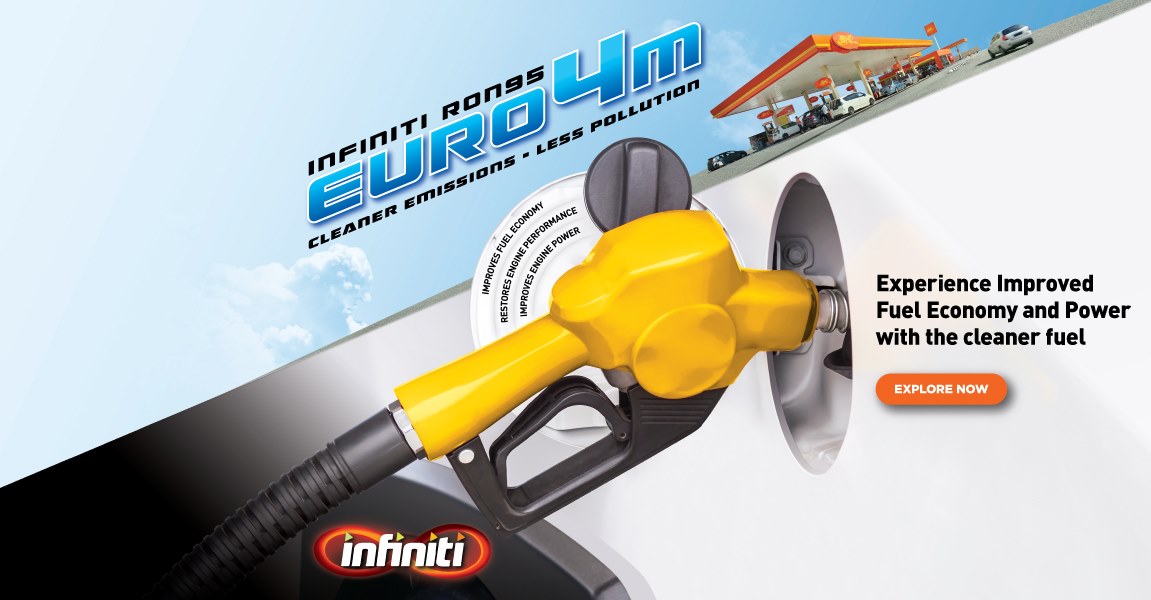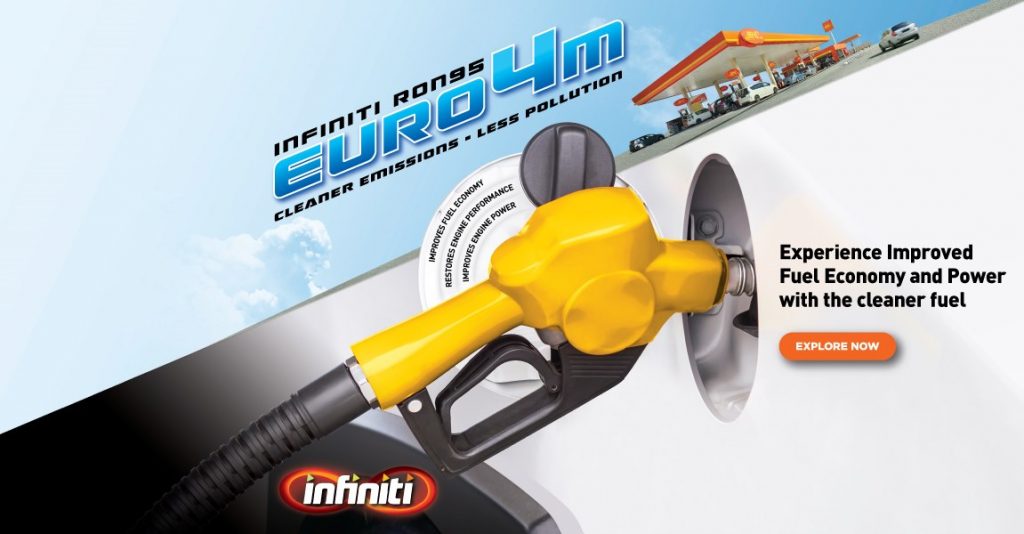 The interior is also well equipped, as Volkswagens usually are, and VPCM has provided useful and functional features that would be expected of a SUV. Standard for the Tiguan Life are the 9.2" Discover Pro infotainment system with wireless app connect; built-in GPS navigation system; voice-control; 3-zone Climatronic air conditioner; and a leather-wrapped multifunction sports steering wheel.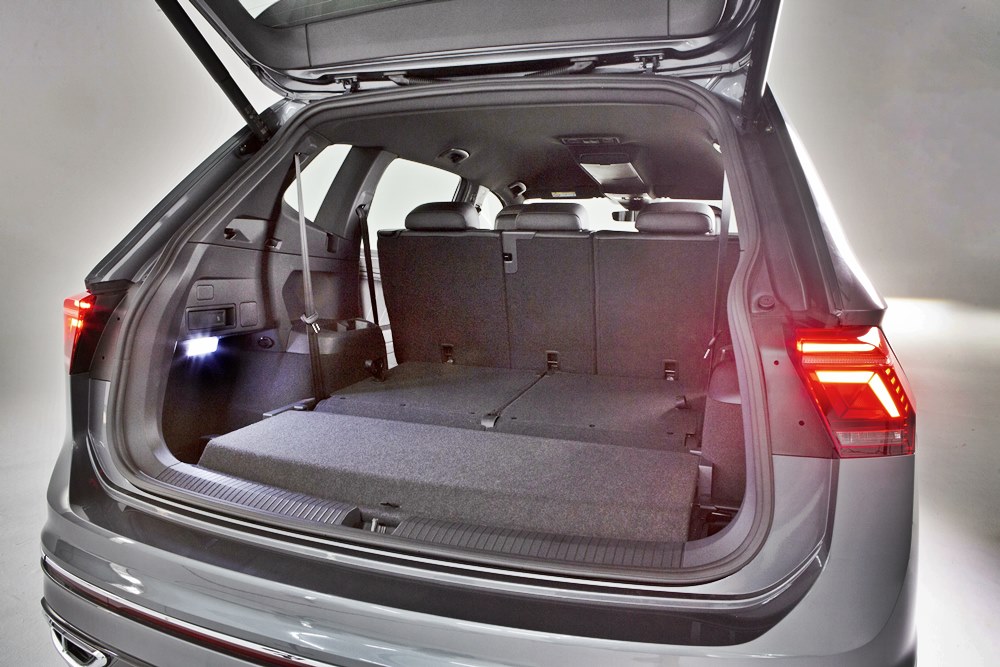 Some may feel that they do not need a third row so it's a waste but with the flexible layout, the unwanted row can be kept out of sight by being folded down. This gives a large cargo area that can be up to 1,775 litres – which anyone would appreciate. And perhaps there will be that one occasion in the year when you'll be glad you have a 7-seater when having to fetch a large group of friends from the airport.
European carmakers are very serious about safety and often standardise safety equipment and systems globally. With the Tiguan Allspace Life, besides 6 airbags, Electronic Stability Control, ABS and Brake Assist , there's also a Multi-collision brake system, Intelligent Crash Response System, and Electronic Parking Brake. Lane Assist and Driver Alert systems are available as well to help the driver while on the move.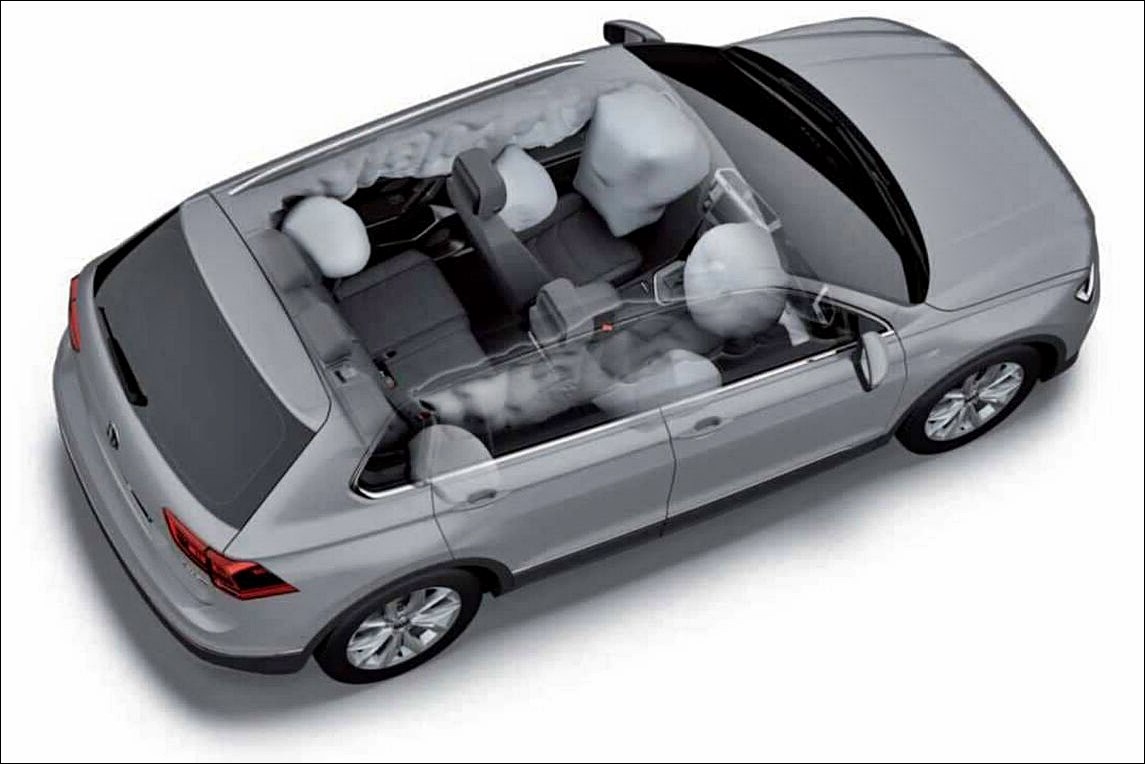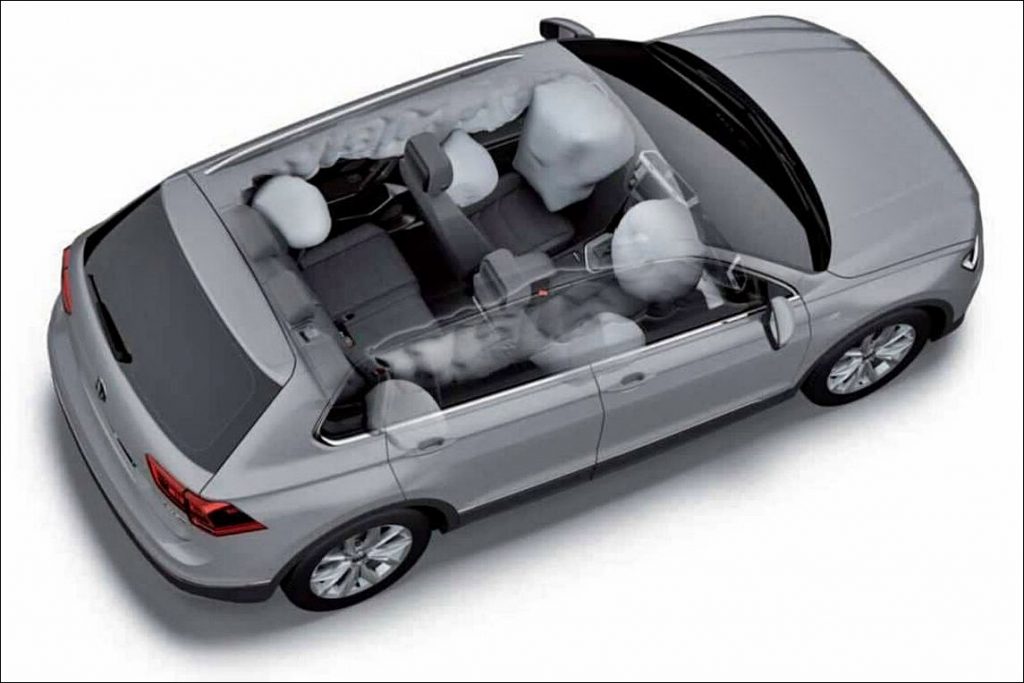 Owners do not have to pay for scheduled maintenance for the first 3 years, and there is no mileage limit on the 5-year warranty. There's also complimentary roadside during the first 5 years of ownership.
"The Tiguan Allspace plays a key role in our portfolio, so we are pleased to be able to bring its full range to Malaysia. With the Life, we are offering a high-performing SUV that gives our customers excellent value for money. It is also ideal option for a young family's first choice of vehicle," said Erik Winter, Managing Director of VPCM.
To find out more about the new Tiguan Allspace Life or to locate a showroom to test-drive Volkswagen models in malaysia, visit volkswagen.com.my.