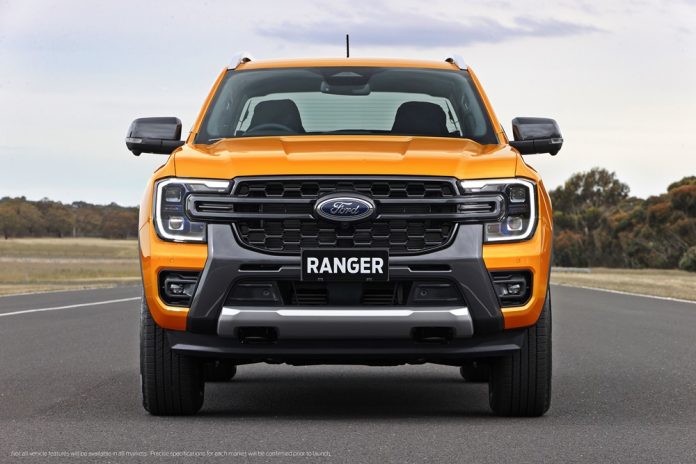 There's no doubt that the COVID-19 pandemic has impacted our lives in different ways. The situation has now become endemic, meaning we have to live with COVID-19 being around, but life can progress to some degree of normalcy.
For many, the pandemic and what was experienced with lock-downs and the fear of being infected would have brought on a re-evaluation of priorities. The quality of life would become even more important and with it, the need to have a true balance of work, family and play.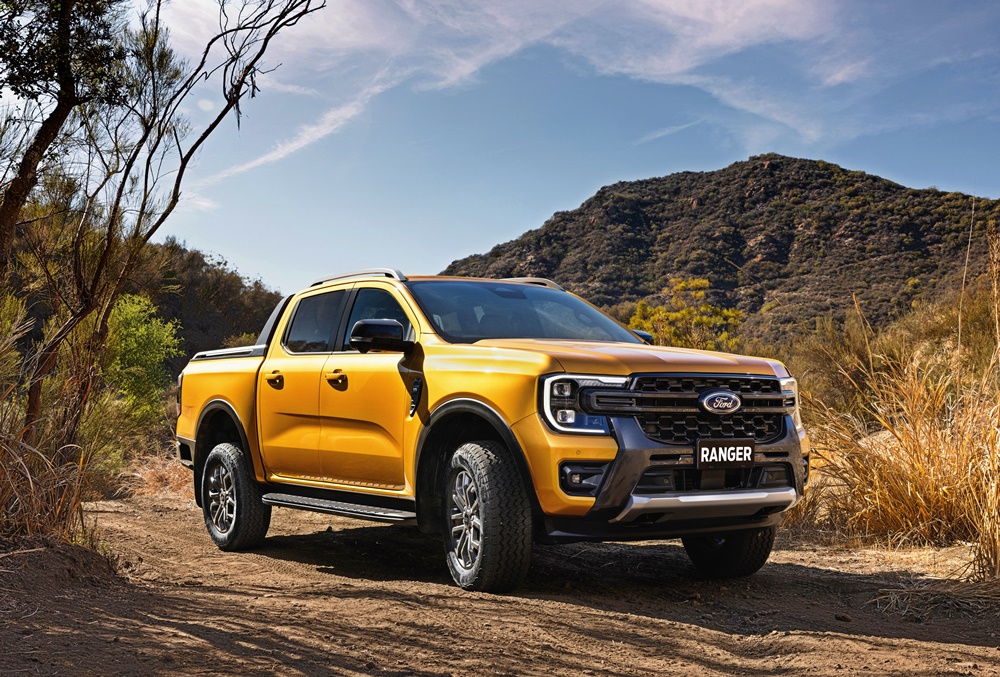 For driving enthusiasts, that balance would include doing more and going further with whatever vehicle is owned. It can be at work, going off the beaten track on an adventure, or on a leisurely weekend outing with family and other like-minded individuals, or even doing community service.
The next-generation Ford Ranger can be an ideal vehicle for all these activities. It is the smartest, most versatile and capable Ranger yet, an inspiration for a new generation of owners to make their own routes in life and Live the Ranger Life to the fullest.
Here's a quick overview of the most important things about the next-generation Ford Ranger:
1. A trusted partner for the Ranger way of life
The Ranger was a pioneer in the pick-up segment in Malaysia, transforming what was a basic workhorse machine into an all-round lifestyle vehicle. And as its numbers grew, the community of Ranger owners also grew with shared values and the enthusiasm for life and all that it offers.
The Ranger's versatility makes it a trusted partner not just for work but also for family and play. It is a single vehicle that can do more – and do it well. When it's not used for work, it can provide shared experiences through the exclusive Ford Ranger Getaways community and experiential platform.
2. Large infotainment screen with 360o camera view
From the first generation, the Ranger has led with the technology it offers and the next-generation Ranger continues this. Apart from its high-level of well-integrated technology is a multitude of features that include a connective experience with the large first-in-class 12-inch/10,1-inch infotainment touchscreen. The large space on the screen means bigger displays of maps and information, while there's enough room left at the bottom of the screen for other menus such as climate and entertainment controls. The infotainment system is powered by Ford's cutting-edge SYNC 4A communication and entertainment system.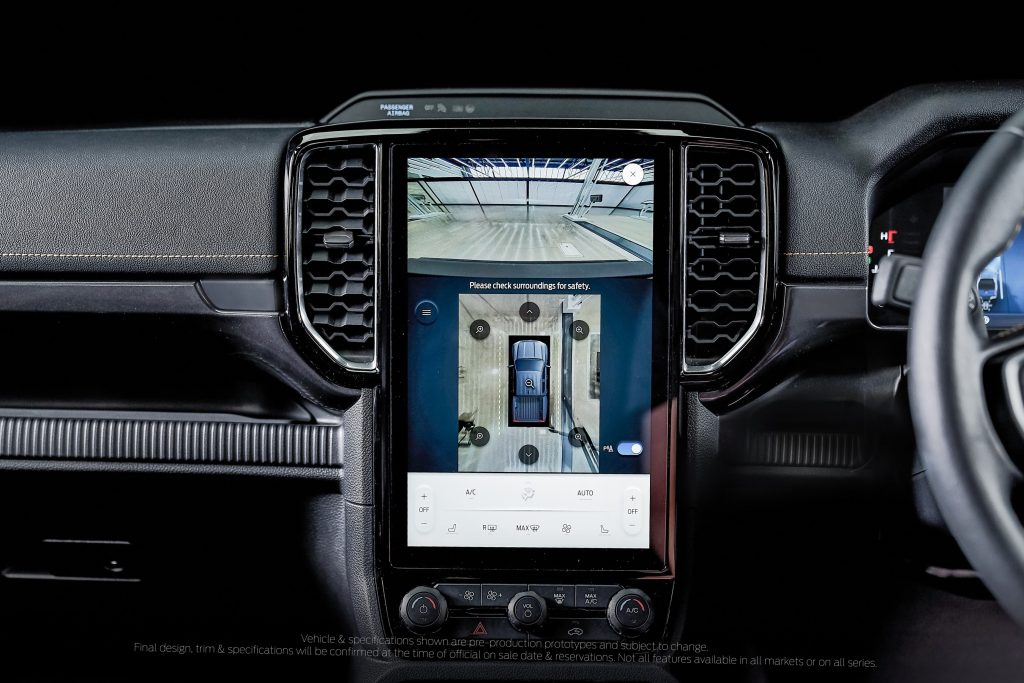 Additionally, with the 360o camera on the WildTrak, parking the next-generation Ranger is 'no sweat'. Whether it's tight urban spaces, navigating tricky terrain or manoeuvring through narrow streets, the driver can easily see the situation on every side.
3. Digital instrument cluster
The next-generation Ranger has done away with the analogue instrument panel and all information is now presented on a digital display. This not only enhances clarity but also allows for personalisation of information preferred by the driver. Graphics featuring realistic bodystyle avatars are available to suit different moods on each journey.
4. Next-gen safety
Safety is paramount to Ford, whatever type of vehicle it is. The Ranger nameplate has always been a leader in the segment with an array of safety features and advanced driver-assist systems (ADAS) that has expanded and become more advanced.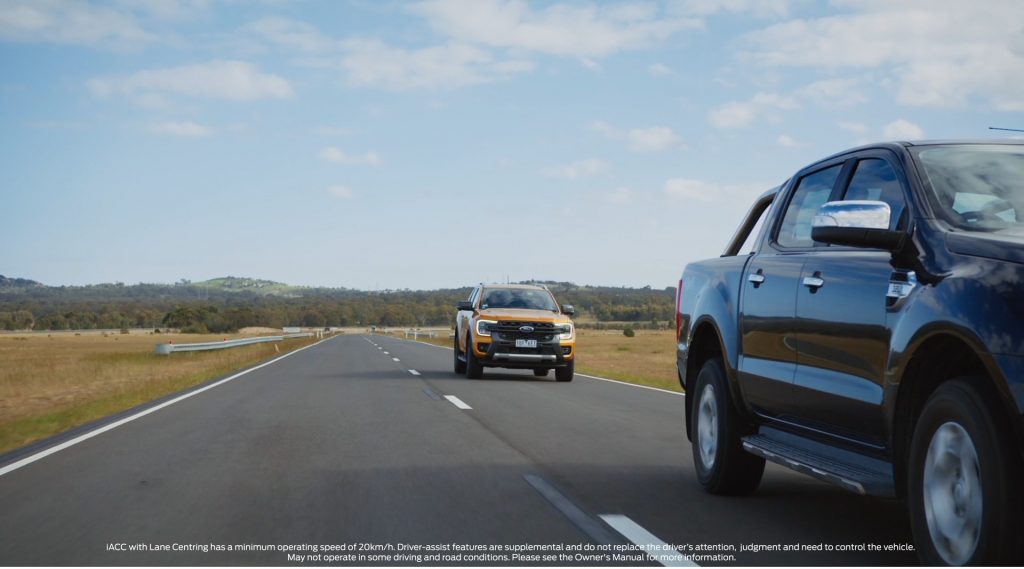 With the next-generation Ranger, there are more of the latest crash protection features and ADAS (Advanced Driver Assist System). The ADAS features include Evasive Steer Assist, Lane Change Warning and Aid, Adaptive Cruise Control with Stop-and-Go and High Beam Assist. This will make the driver feel more secure and confident in every driving situation and enjoy the drive.
5. New interior – like being in a premium SUV
The Ranger changed people's perception of a truck because it had the same comfort and convenience as a passenger car. With the next-generation Ranger's redesigned interior and soft-touch materials as well as a more comfortable and spacious cabin than previous models, this is now elevated to give the feeling of being in a premium SUV. Except, of course, you can do more and enjoy more with the capabilities of the 'Built Ford Tough' Ranger.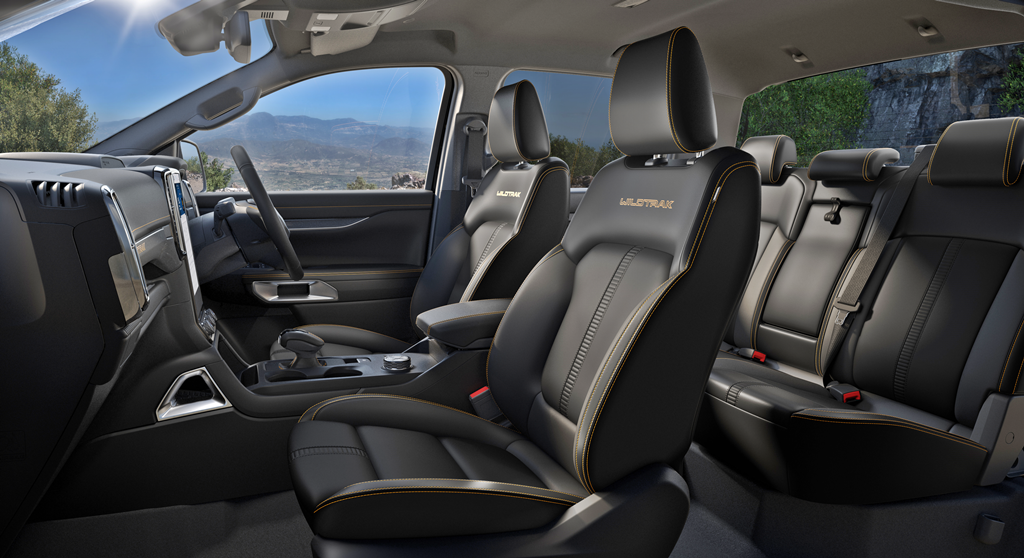 6. Stand out with a bold new exterior
The Ranger has always appealed as a stylish looking truck. It continues this attribute in the next-generation Ranger which has a commanding presence and athletic exterior design. From the pronounced wheel arches and strong horizontal upper grille bar to the unique new C-clamp matrix LED headlights (on selected variants), the next-generation Ranger once again leads in looks.
7. Power and performance
Though looking stylish, the next-generation Ranger has all the capabilities that Ford trucks have been known for. It can work as hard as it plays and for those who use it for work, Ford's proven 4-cylinder turbodiesel engine is the ideal powertrain to get work done.
There's also the more sophisticated Bi-Turbo engine with its muscular character that provides maximum power of 210 ps and a whopping 500 Nm of torque. And though it is powerful, it's also efficient which means good fuel economy as well. A proven 10-speed automatic transmission gives the wide spread of ratios to have a gear for every kind of situation.
Nationwide debut tour
Sime Darby Auto ConneXion (SDAC) will be organising a nationwide debut tour for the next-generation Ranger ahead of the showroom launch. For an exclusive invitation to a debut event at a city near you, sign up here. You'll also receive regular updates to keep you informed.
For more information about the next-generation Ranger and full launch schedule, follow the Ford Malaysia Facebook, Instagram, Twitter and YouTube channel or visit www.sdacford.com.my.