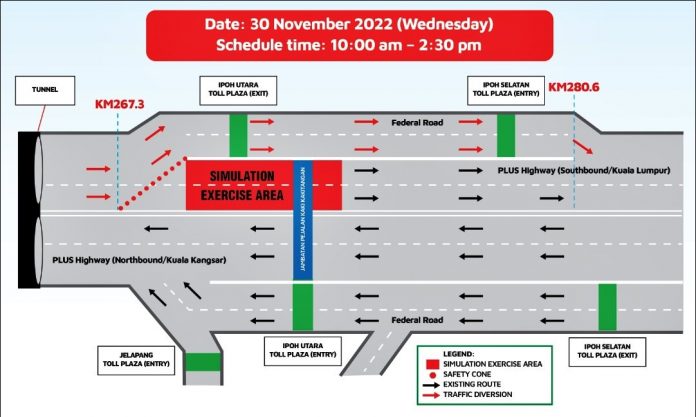 Travelers using the North-South Expressway tomorrow (Wednesday, November 30) are advised that there will be temporary closure along the Ipoh Utara – Ipoh Selatan stretch between the two toll plazas. The closure will affect those who are travelling south on the highway from Kuala Kangsar, Penang and the north.
The closure, which is to facilitate an emergency response exercise, will take place from 10 am to 2:30 pm. During that period, highway users from the north/Kuala Kangsar will be diverted to the Ipoh Utara toll plaza to use the FT240 Jelapang – Ampang slip-road. Those who wish to continue south on their journey are advised to rejoin the North-South Expressway via the Ipoh Selatan toll plaza.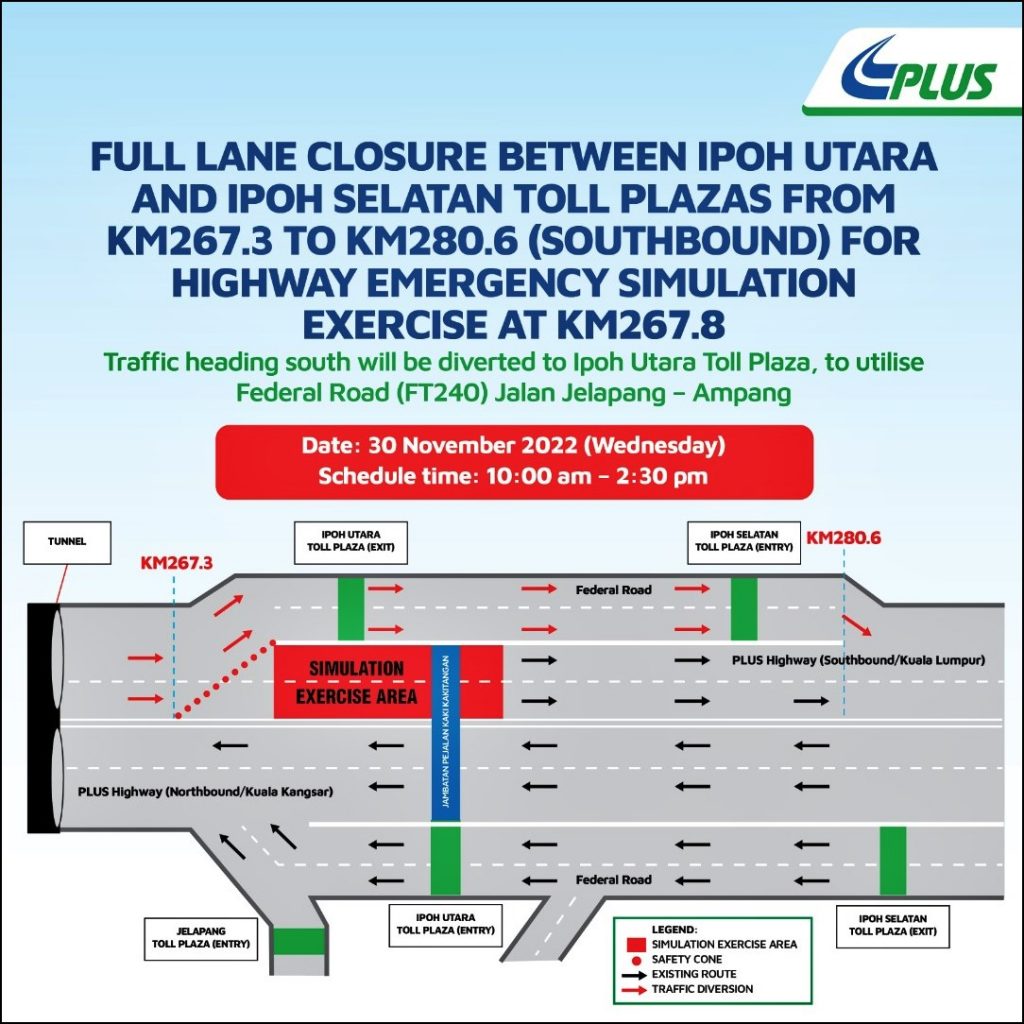 The Emergency Response Exercise will be conducted by PLUS emergency teams and personnel from related agencies. It is aimed at gauging the readiness and response of the teams in the event of an emergency on the highway.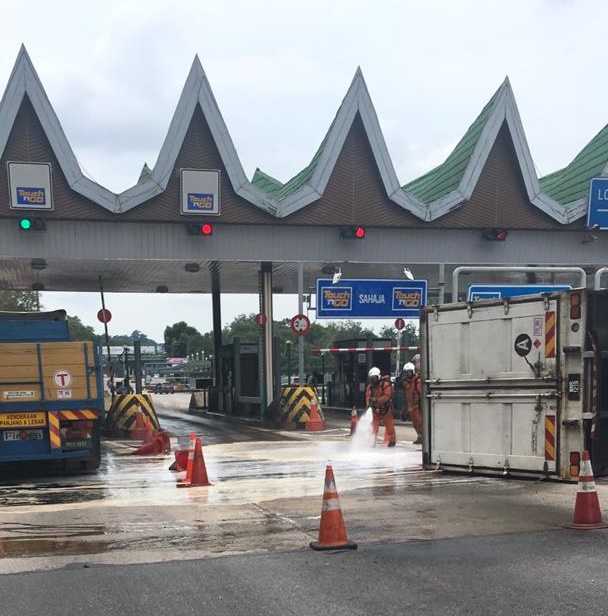 Besides the teams from PLUS, there will also be personnel from agencies such as the Malaysian Highway Authority, PDRM, Road Transport Department, Fire & Rescue Department, Department of the Environment, Civic Defence, MERS 999, National Security Council, Ministry of Health, MIROS and Edgenta Infrastructure Services.

The safety of our highway users is always our top priority. Therefore, emergency response exercises are conducted from time to time to measure and evaluate the level of preparedness of PLUS emergency personnel and other agencies. This will ensure that the safety of highway users is in good hands," said Datuk Zakaria Ahmad Zabidi, Chief Operating Officer of PLUS.