Bird dropping falling from the sky are not an unusual occurrence and while they will dirty your car, they don't cause permanent damage (unless you don't wash the deposits off). But hard objects will cause dents and could even injure somebody or cause an accident. Fortunately, such incidents don't happen often but there was such a case recently and it was even recorded on video and began circulating on social media.
The video of 1 minute and 43 seconds uploaded by Tik Tok user, Syrupboy1, was taken in the Kampung Baru area of Kuala Lumpur. It showed a young person throwing a bottle from the balcony of what was believed to be a high-rise residential unit. It was clear that there was a busy highway with lots of cars.
It is not known if the bottle caused any damage to anyone's property or injuries but certainly, the act was unacceptable and dangerous. We know of one person who had parked below the apartment blocks in the Bangsar area and had the roof of his car dented by a bottle which was thrown from one of the units, so it happens.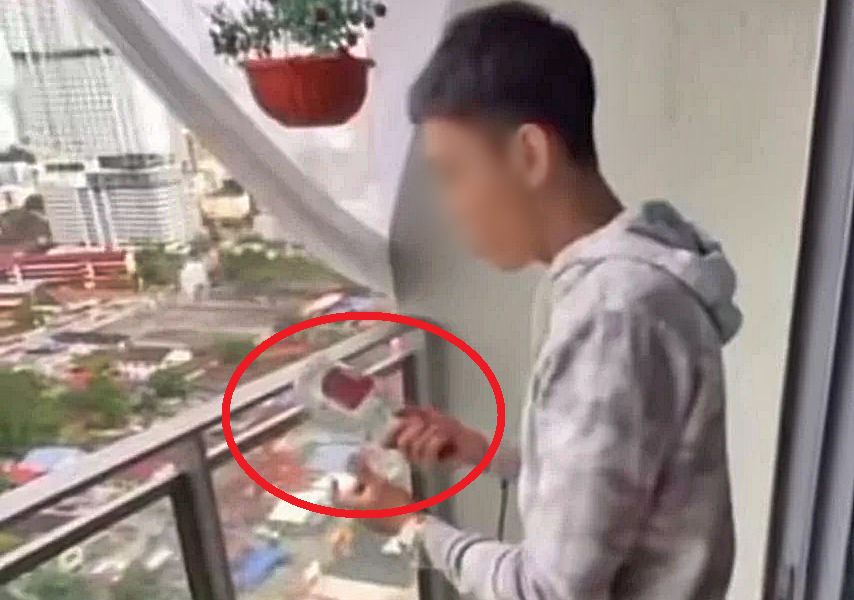 Naturally, those who saw the video (which Tik Tok has removed due to violation of its community guidelines) were angered and condemned the person in it. Everyone understood that it was very dangerous and urged the police to arrest him.
The police, who constantly monitor social media channels, were quick to respond and began their investigations right away. They were able to identify the location and individual concerned and were tracking him down, according to a Bernama report.

When they arrest him, he will be charged under Section 268 of the Penal Code which relates to the offence of being a public nuisance and committing an act which causes or can cause injury or is a danger to the general public.
At the time of writing, it is not known if they have caught him but if anyone has information on the person in the images, they should call the Dang Wangi district police headquarters (03-26002222) to provide the information.